The time has finally come! @steemitboard have released a mobile Steemit application which users are able to download on smartphones. This has been a great addition because users are now able access steemit on the go.
1. AVAILABILITY ON THE APP STORE:
eSteem can be found on the app store by simply searching 'steemit' in the search bar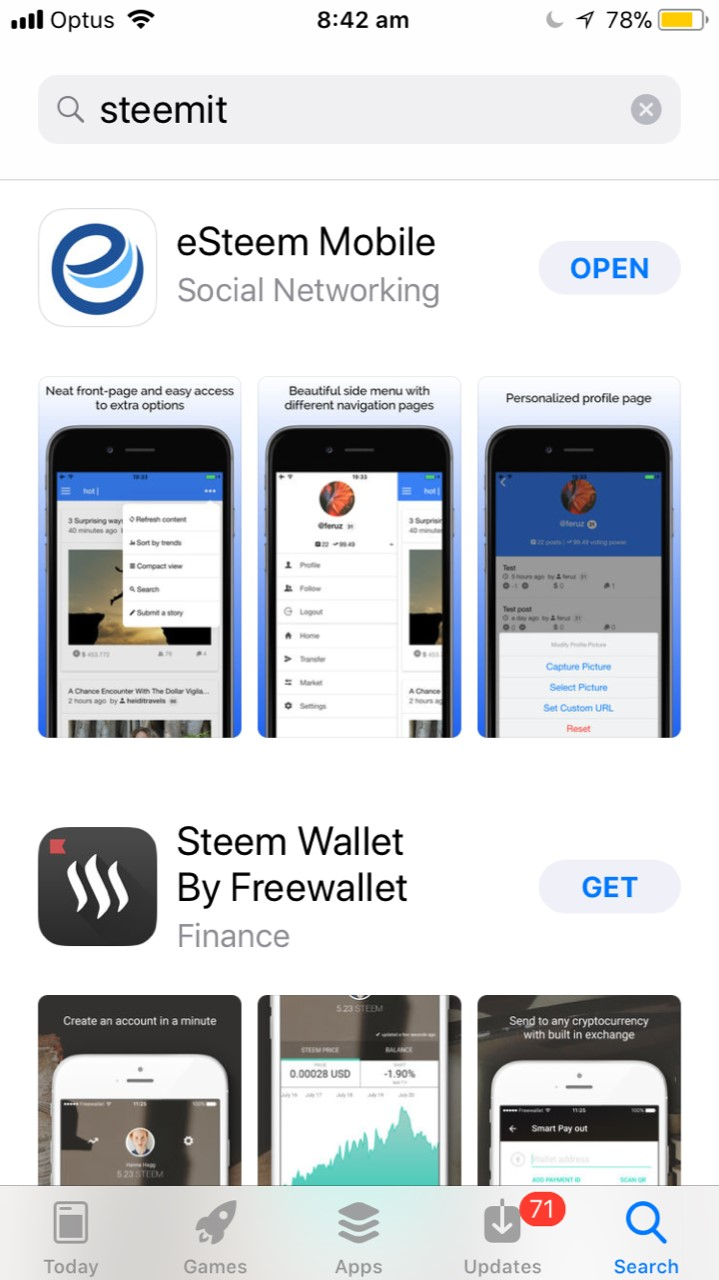 2: CONSTANT IMPROVEMENTS BY DEVELOPER
Developer Feruz Muradov @feruz has been constanty improving the app and is currently at version 1.4.7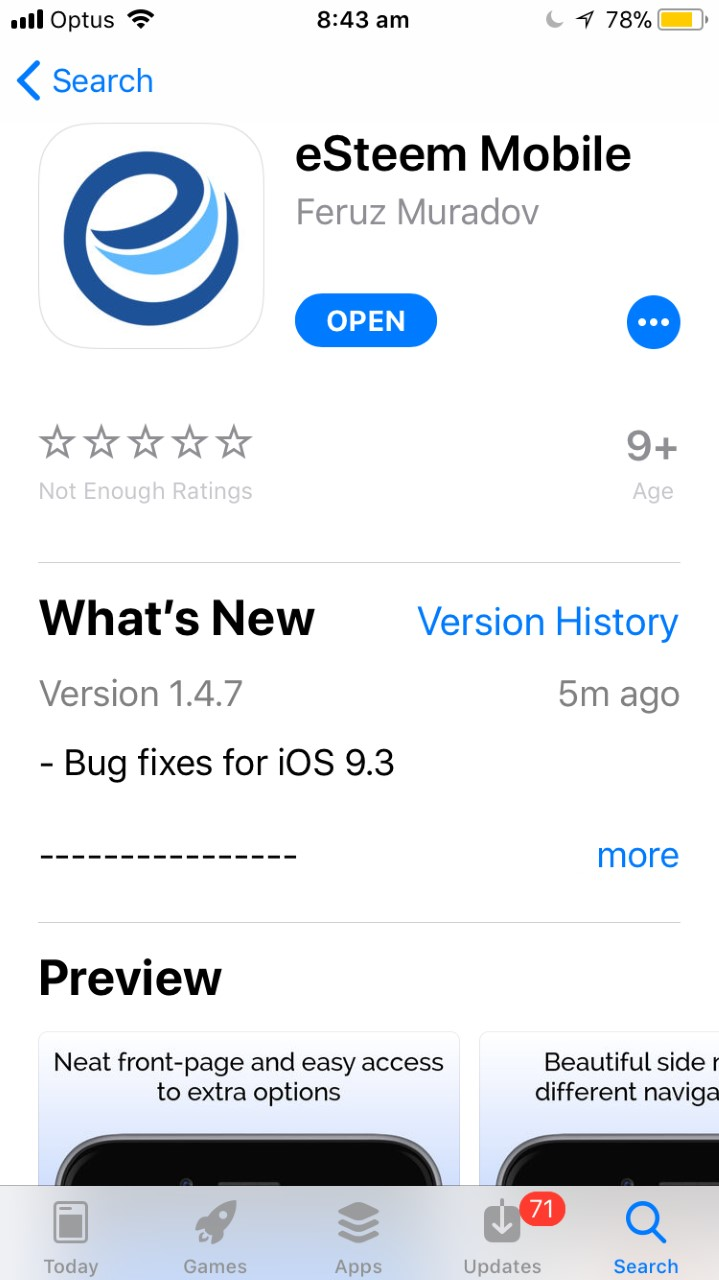 3; eSteem PROS AND CONS ANALYSIS:
Pros:
Mobile access, you can access Steemit on the go
Cons:
Layout is different to the Steemit website, which makes it difficult to find specific functions, such as your Wallet.
Application tends to run slowly when doing tasks such as upvoting and uploading an article.
</div
4: SPECIAL FEATURE: CONTENT PAYOUT INFORMATION:
A great feature implemented by eSteem is how they breakdown each post's payout. The pop-up shows how the money will be parted between the author and the curators, a very useful feature.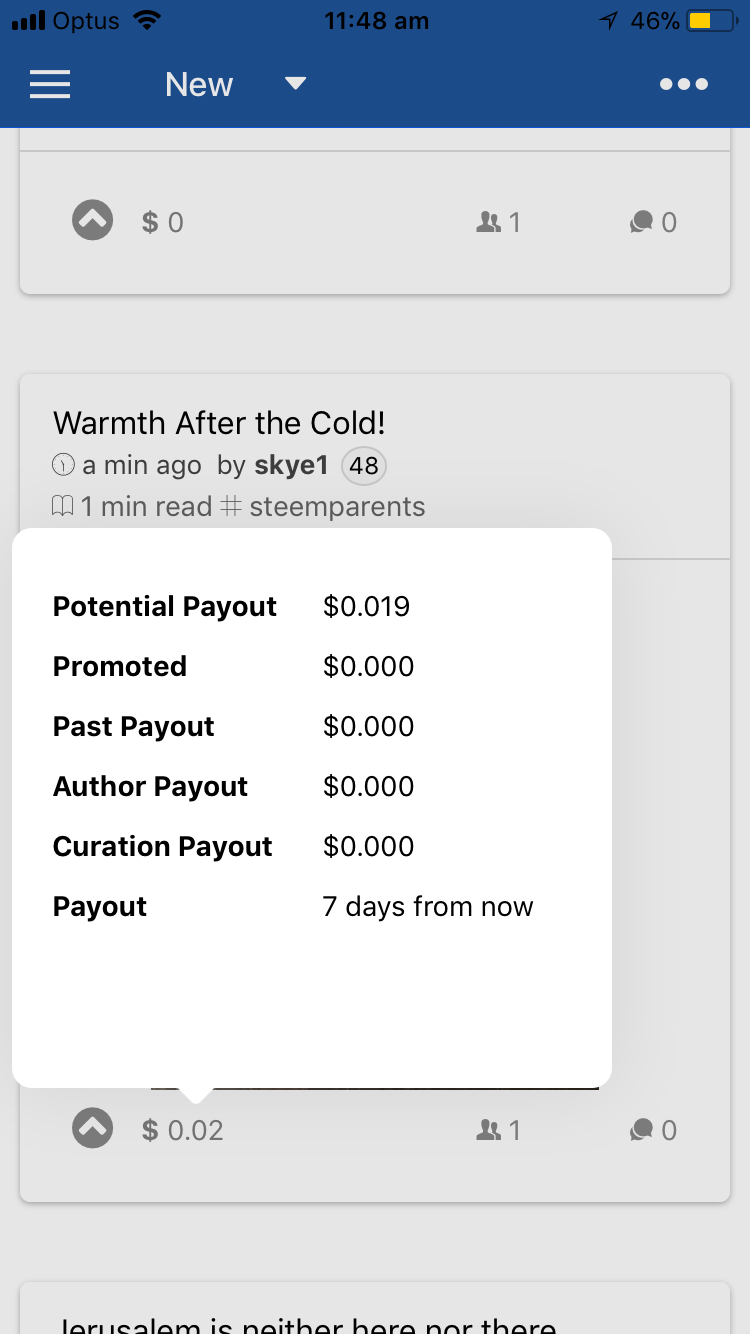 CONCLUSION:
While eSteem does have a simple feed which a user can easily scroll through new, trending, hot posts etc. and upvote quickly, it can sometimes be slow to load, and sometimes freeze. This problems occurs again when creating posts, where editing layouts and importing photos becomes a difficult task to complete.
I would love @steemitboard to create an official application because they will be able to create a great, interactive mobile app which can be very useful to have.
Thankyou to @feruz for creating and developing the website, but I look forward to your future contributions to the application. #
Tags: app, steemit, steem app, mobile, developer, steem *