Steempress is newly developed Wordpress plugin which allows you to automatically share your Wordpress blog post to steemit and earn money, similar to how your content are being distributed to other socail media (Facebook, Twitter, Instagram etc.)Now, you don't have to rely on frustrating ads. I personally , am very glad about this innovation. 
 Without wasting much tine let's delve in straight to our steempress plugin installation. first, I believe you have a Wordpress blog. 
Step1: Head straight to your Wordpress dashboard by login into your Wordpress account e.g sitename.com/wp-admin
Step2 : On the sidemenu, go straight down to plugin and hover on it, then you click on Add new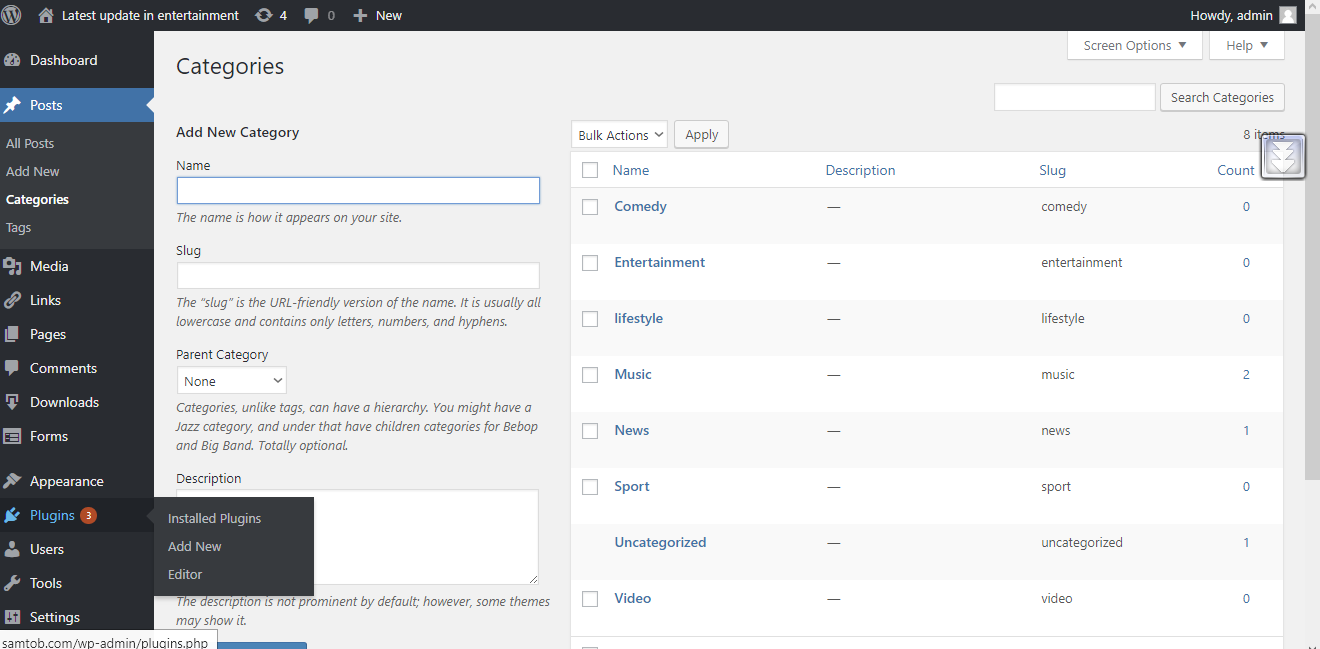 Step 3:  type in steempress in the search box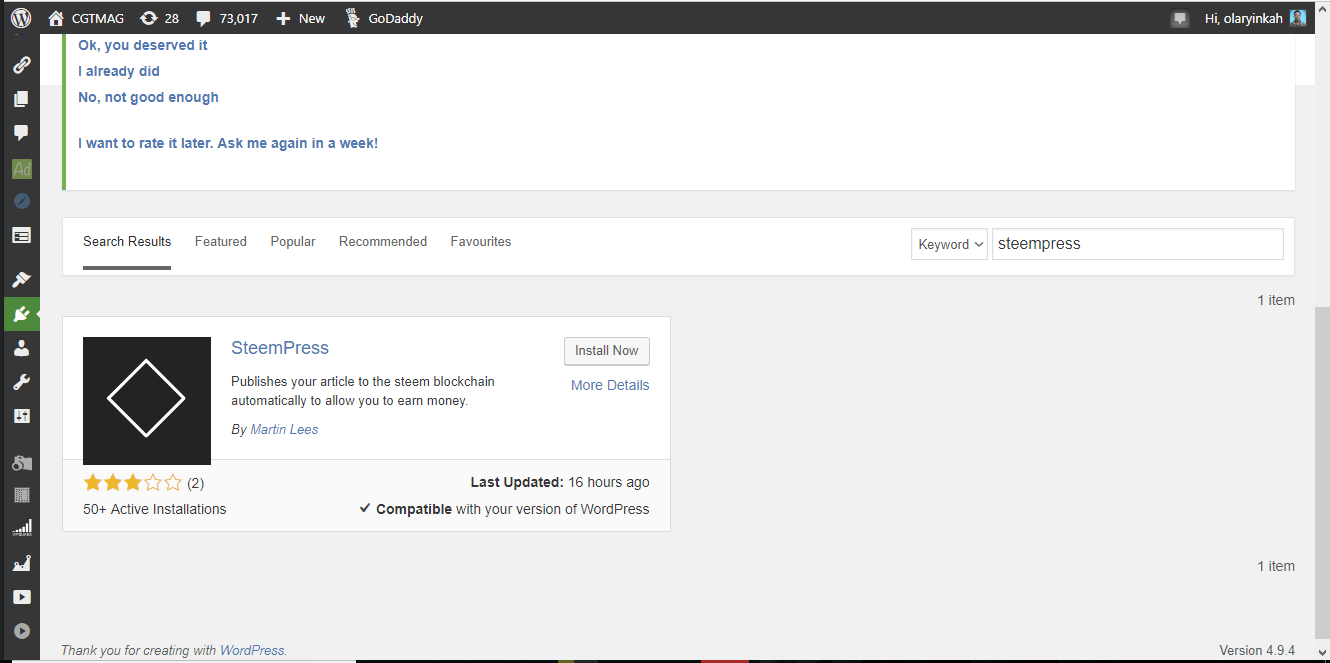 Step4:  found; click on the install button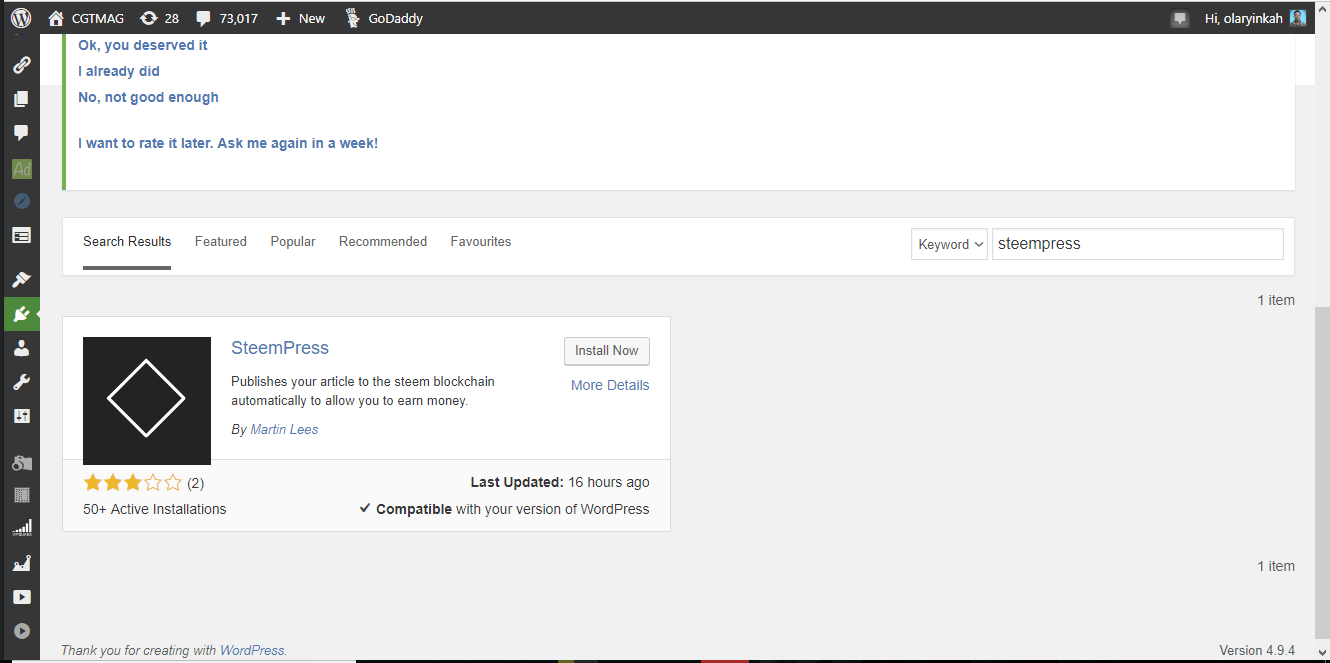 After installing click on activate
After activating, you should be taken to the steempress settings page, if not, on the sidemenu click on plugin, you will be taken to a where you have all your plugin. Look for steempress, and click on the setting under it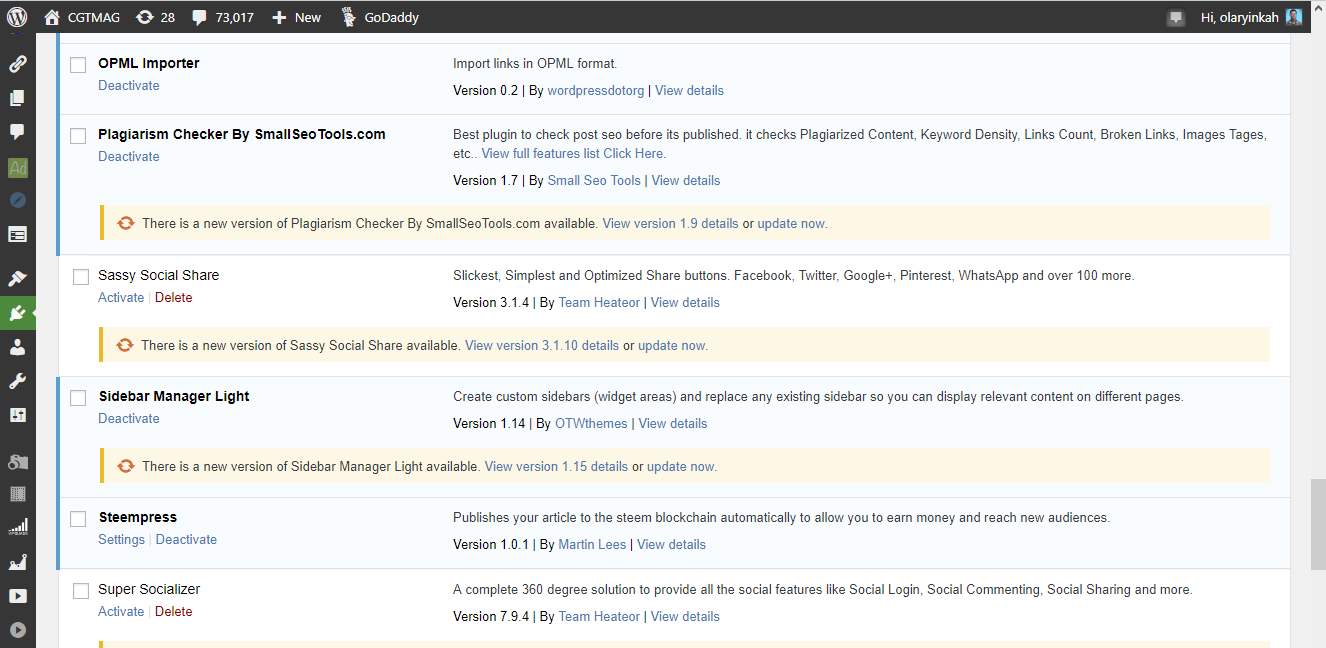 Step 5: When you get to the settings page, You will see a box requesting for your steemit username and private posting key(not your steemit login password)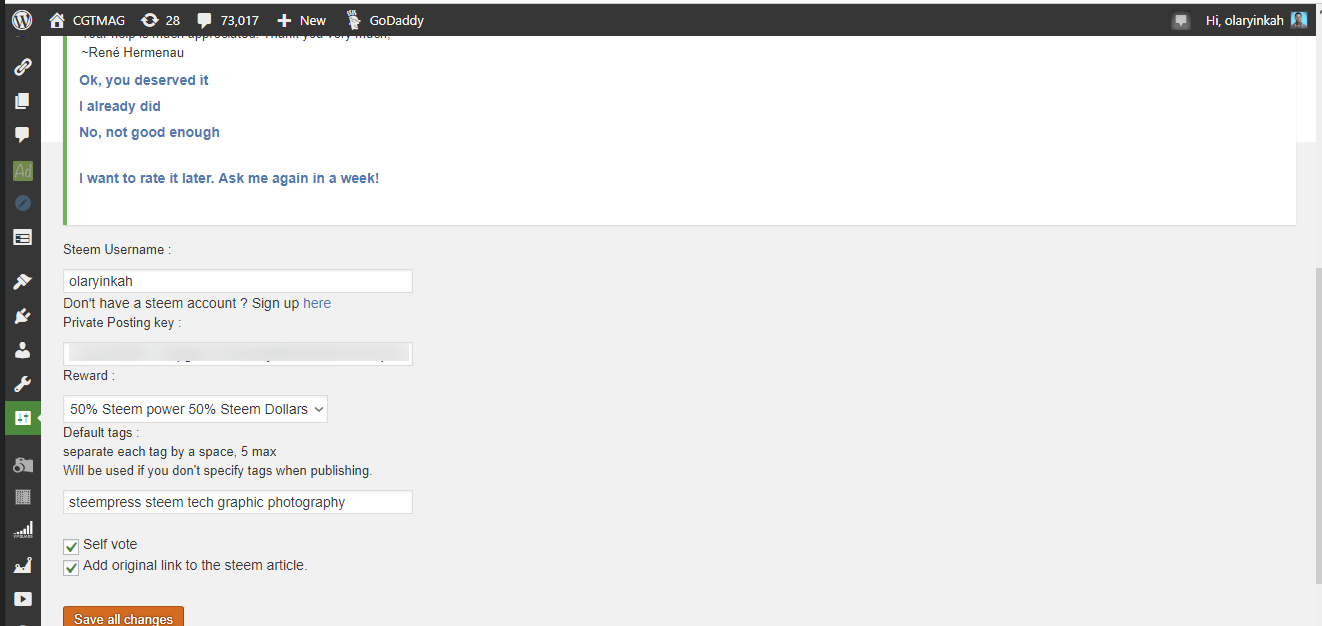 fill in every other things, rewards and tags.And click on save changes. If it is successful you'll get a message above "Setting updated" else "You'll get an error".
If in case you don't know your posting private key, follow this instruction
goto your steemit dashboard and click on your profile icon.  After, click on wallet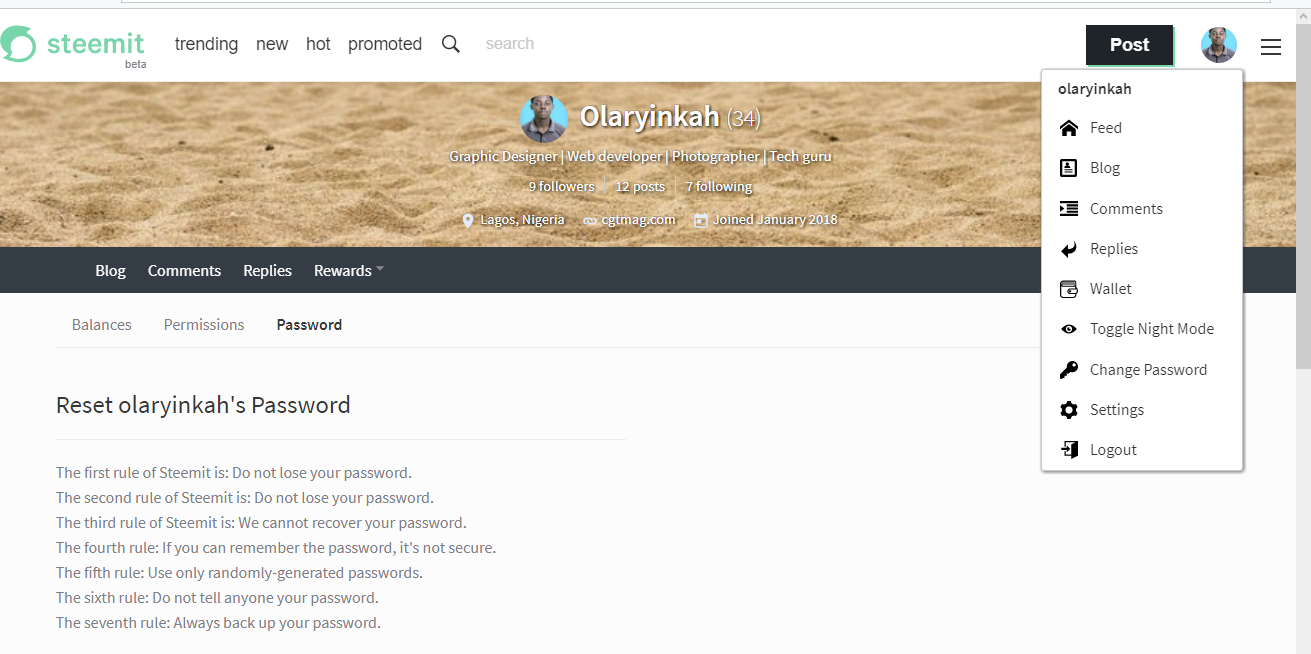 Under Wallet , click on permission from the option in the tab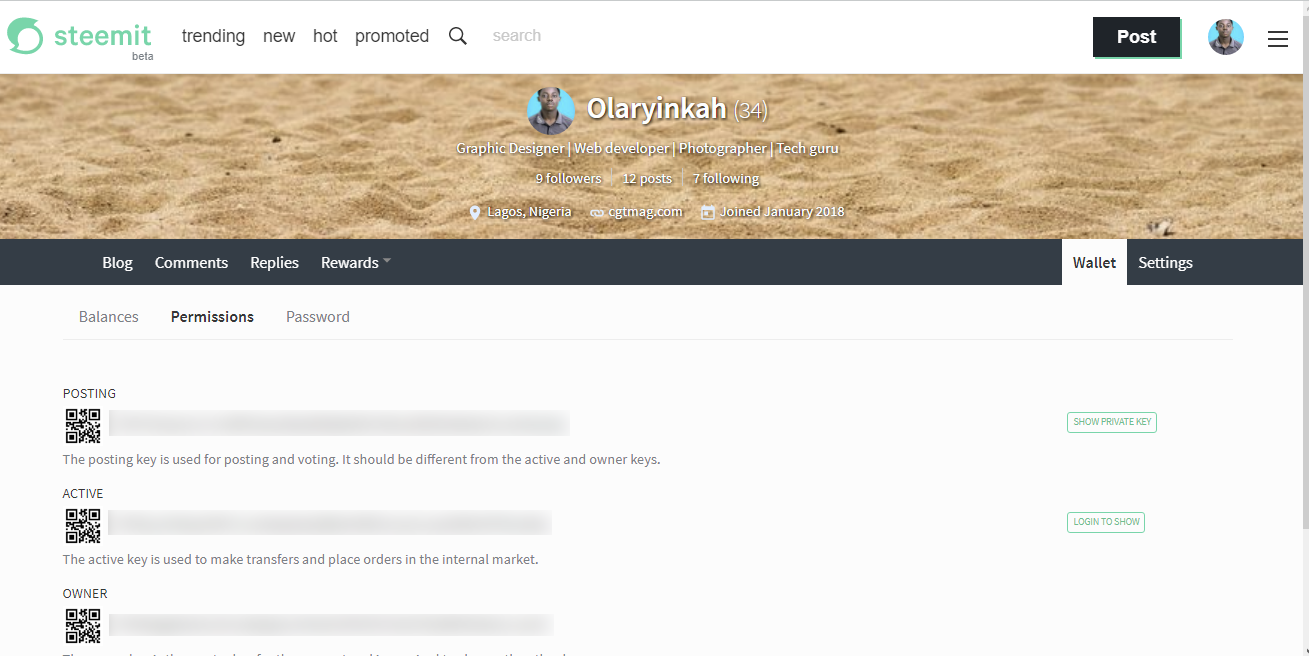 copy the posting key, usually the first key on top
mine is hidden for security purpose