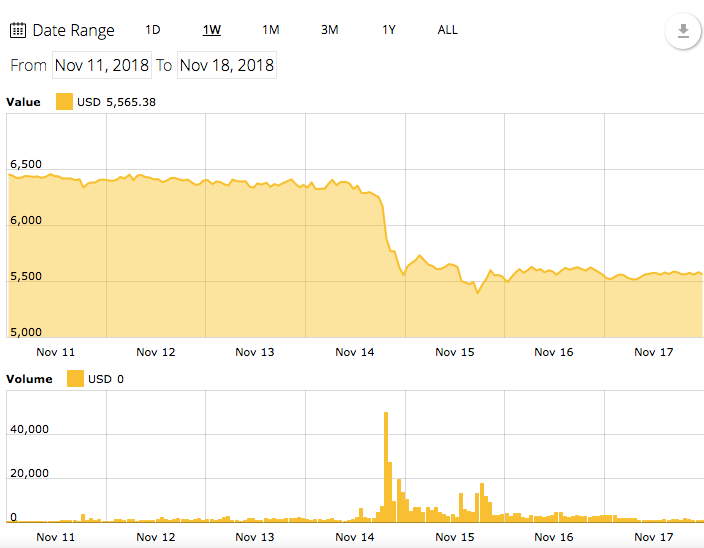 Saturday, November 17: the cryptographic markets have seen another slight fall, with losses in the 20 leading currencies by market capitalization that have reached 4 percent in the last 24 hours.
Ripple, which outperformed Ethereum (ETH) in terms of market share on Thursday, November 15, continues to hold its place as the main alternative currency, with a market capitalization of $ 19.9 billion, while the market capitalization of Ethereum amounts to about $ 18,000 million at the time of publication.
Ripple is also the leader in terms of daily performance, with an increase of almost 6 percent in its price to quote around $ 0.49 at the time of publication. However, the currency is still well below its price level of $ 0.52 before the market crash on November 14.