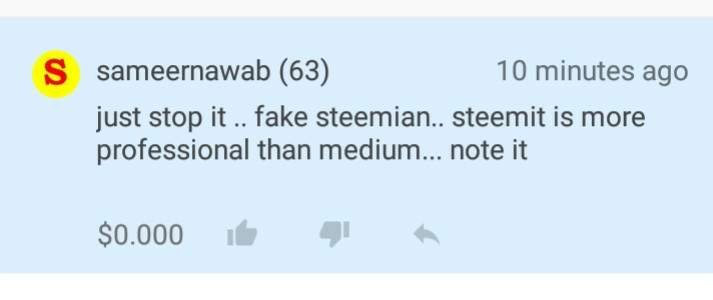 Obviously I am a fake steemian because I tried to start a discussion about why so many people choose Medium instead of Steem.
https://steemit.com/steem/@ond/steem-vs-medium-rmvx6pf7
And I thought Steem was against censorship and pro freedom of thought. I remember Hitler and Stalin killing people for being bad Nazis and Communists.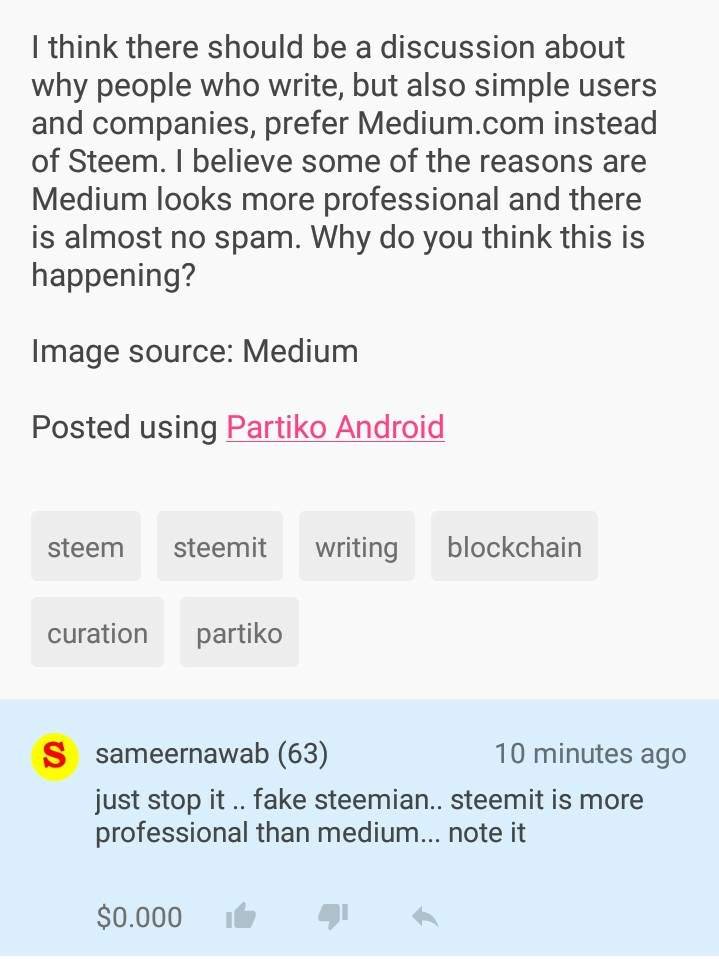 I wish I could express my disagreement with a downvote but I know this guy would come back and downvote every post of mine and destroy my account.
Doing this to minnows just sends the wrong message and will of course send them to other networks where they are not bullied.
Posted using Partiko Android