Last week we Steemains got Steem Network and its DApps listed on State of the DApps. It's one of the most famous DApp directories out there. Now is the time to support our favorite STEEM DApps and recommend them on the website with the help of simple rating system.
Get ready all the JEFFS of STEEEM!!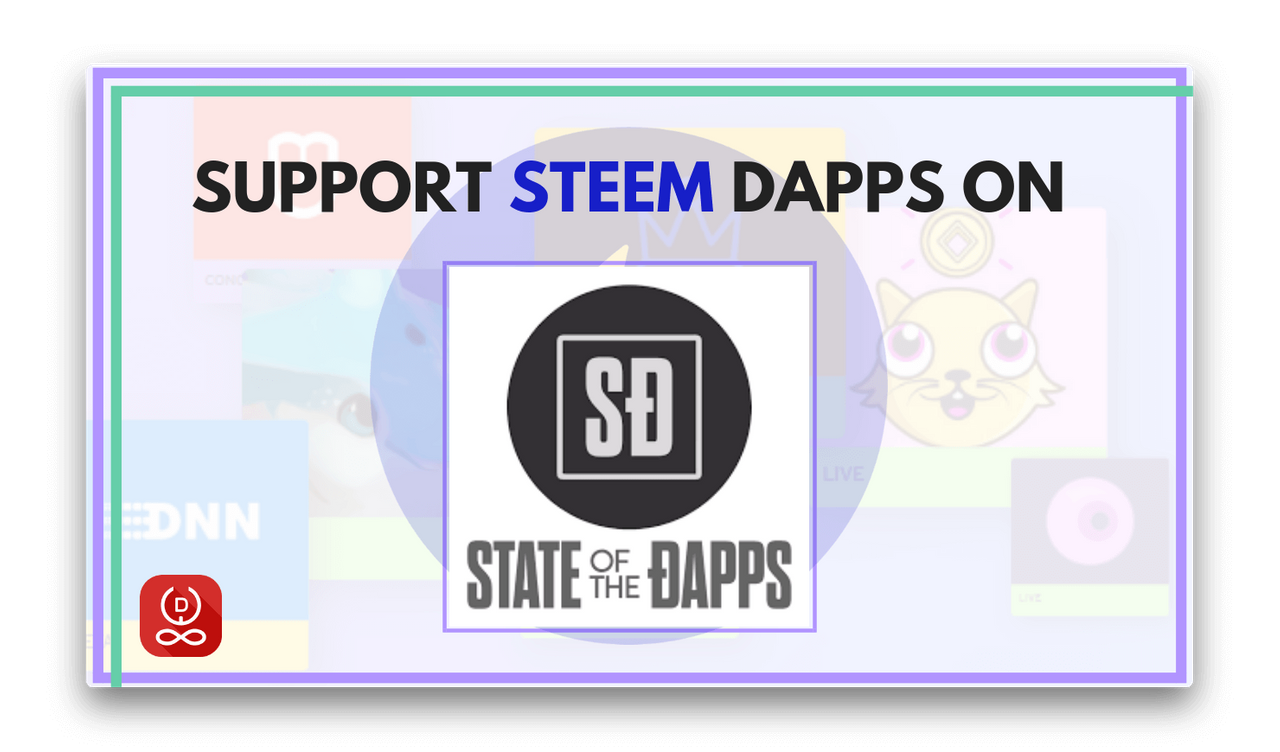 TASK DURATION
Start date: 21-Dec-2018
End date: 28-Dec-2018
TASK TYPE
Voting on State of the DApps for Your Favorite Steem DApp!
TASK GUIDELINES
Show your support for Steem-based dApps on Stateofthedapps.com by:

Under "Platform" choose Steem

Click on your favorite DApp and you will be brought to a new page for that DApp. (I clicked on Steemit!)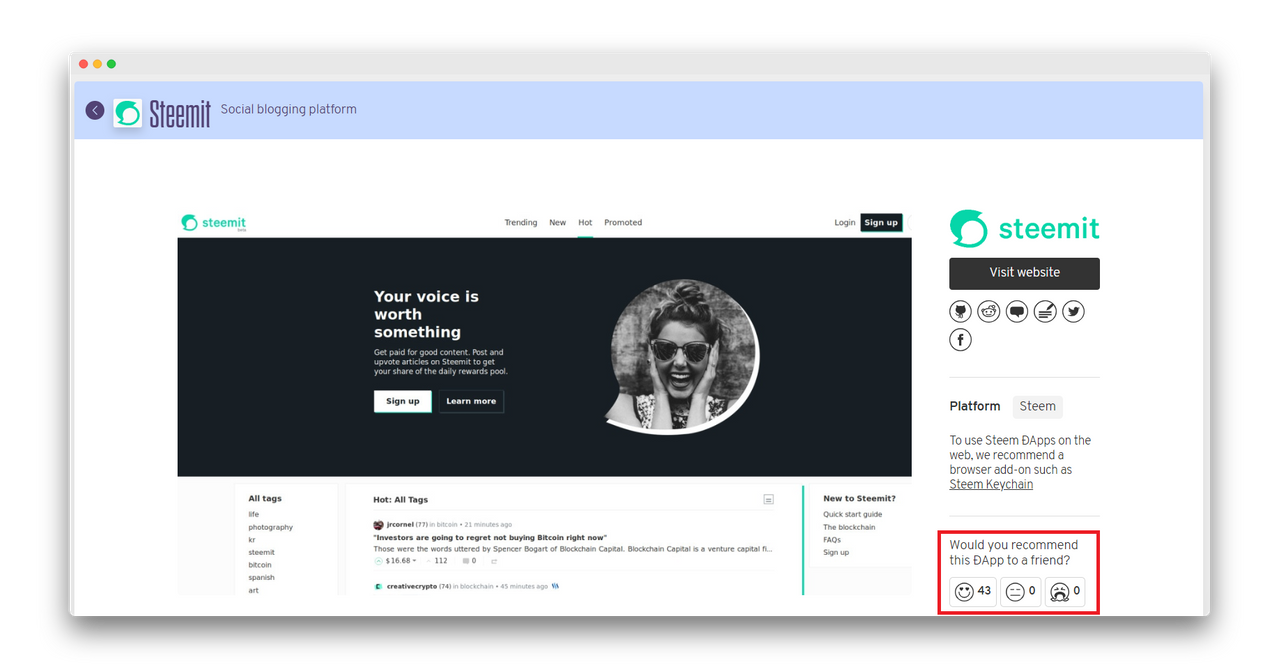 To recommend this dapp, click on the smiley face once. And in the text box, mention your Steem username.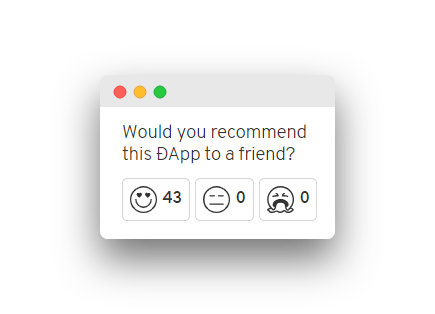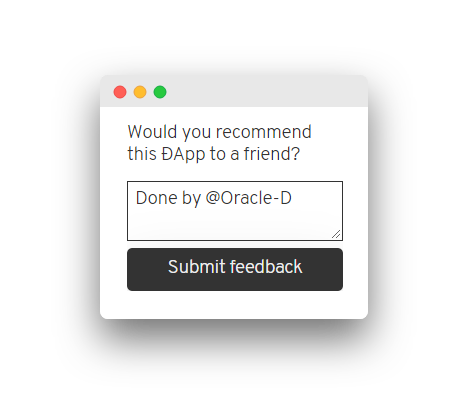 Vote for STEEMIT and at least 5 other STEEM DApps.
Note: Ranking of your favorite DApp can be pushed if you click on the "View Website" button, or "Play Game" button.
In comments, post screenshot of the confirmation message that comes after you click on the "Smiley Face" AND tag 5 other Steemians in the comment section of this post.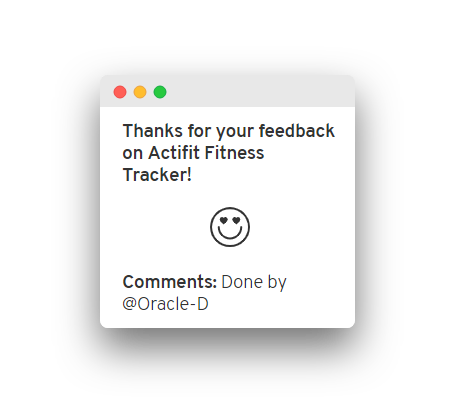 Note 1: This is an OPEN TASK AVAILABLE TO ANYONE ON STEEM and hosted by Oracle-d! Only posts that follow the directions in this task sheet will receive an upvote for their contribution. Questions may be posted in the Oracle-D Discord.
Note 2: Strictly one comment per person. Anyone found abusing this in any way will not be upvoted and may be banned from participating in future tasks via Oracle-D.
Noteworthy Pro Tips by @mids106
Votes will only be counted if you are not blocking mixpanel communication. So if you have an adblocker or use the Brave browser, you should whitelist mixpanel, otherwise your vote events will not be recorded.
Votes will be aggregated once a day, after voting you will get the message "Thanks for your feedback!", however the smiley counts will not update until the next day (around 01:00 UTC)
If you cast multiple votes on a dapp, only one vote will be counted.
It is highly recommended to only vote / recommend DApps that you have actually used yourself!
REWARDS
Participant blog(s) posted after meeting Oracle-D requirements will be rewarded with upvotes. Number of blogs upvoted will be at the discretion of Oracle-D and participants will be notified once they have met the task requirements. If you want to be upvoted for this task, the post must be posted within 3 days of the completion of this task.
NOTE: All liquid rewards will be donated to SOS Children Villages, Indonesia via @adollaraday charity initiative by @pennsif.

Oracle-D
is a new STEEM blockchain business venture bringing new investment into the ecosystem. Founded by @starkerz and @anarcotech, we previously were co-founders of the #promo-steem and @steem-ambassador projects, and we developed the CAMPUS curation system, which is a fully decentralised system for distributing rewards.
Core Mission
We remain apolitical, and our number one goal is to raise the price and utility of the STEEM blockchain, improve culture and education about the blockchain, and create opportunities which support exceptional quality content creators through collaboration with investors and clients. In other words, to add as much value to the blockchain every day as we can.
Account Creation API
If you are a DApp owner, your might be interested in our new account creation API. It helps small DApps with little SP or RCs to create their own sign up process to onboard new users on the Blockchain. You can read more about it in this blog or directly go to http://go.oracle-d.com/acapi to register. It is available only for the DApp owners and not for the regular endusers.


You can support us in the following ways:
Go to our campaign's link given above and donate to us. The funding we get will be used only to cover the expenses of the events we will attend to attract more investors.
Upvote & Resteem this blog and spread the word about Oracle-D and our campaign.
Support our writers and their content which will ultimately empower quality on the STEEM Blockchain.
Join our curation trail in SteemAuto to maximize your curation rewards.


Upvote @Oracle-D witness by going to https://steemit.com/~witnesses
or directly through SteemConnect
Any kind of contribution is much appreciated and thank you for being a part of this Journey! Also, please do not hesitate to connect with us for any kind of collaborations that can help the STEEM Community grow.


Connect with us at the following: