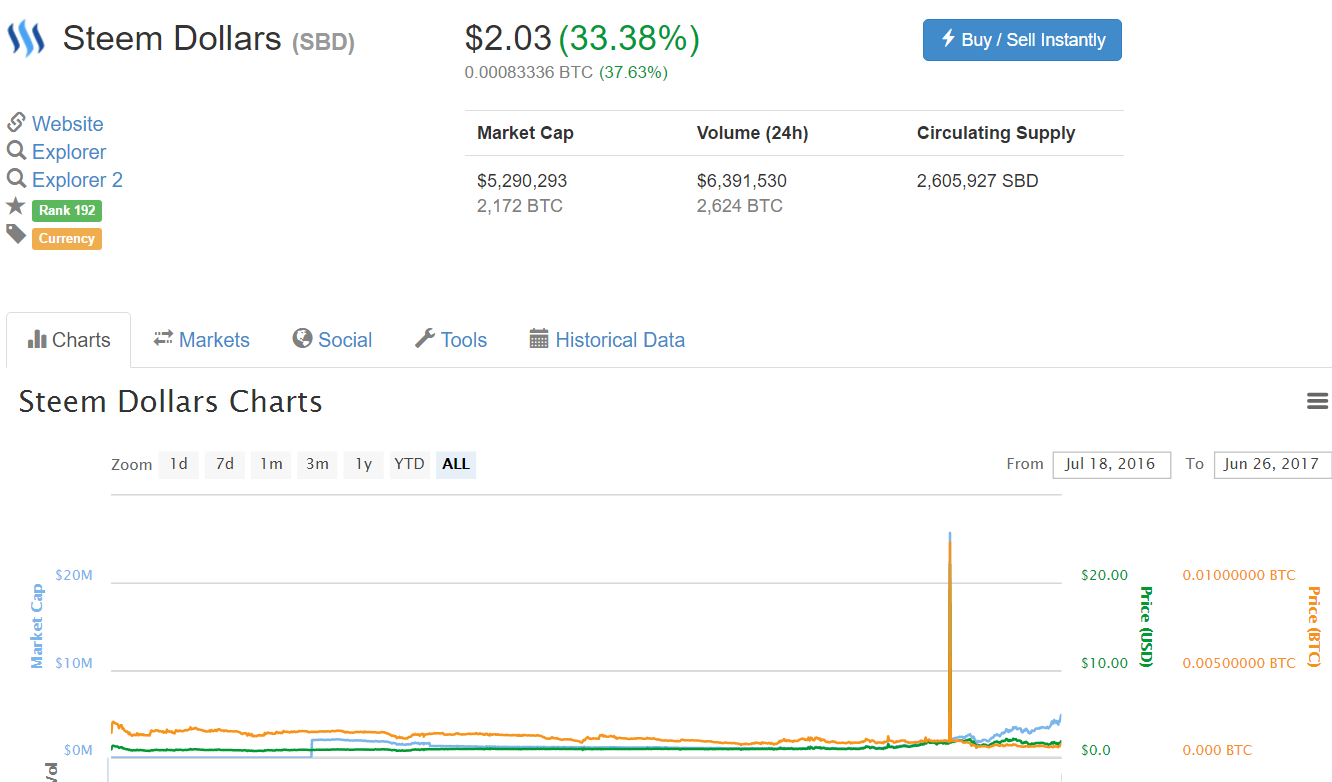 This is rather confusing, SBD has spiked as much as 40% earlier today and its even lower than steem which is at $1.8
I don't get it, isn't SBD supposed to be more stable?
Also it has spiked only on Poloniex which eerily has SBD/Steem deposits and withdrawals suspended for more than a week now!


What's going on?