Since the latest hard fork on September 25, it is much easier for Steem DApps and other Steem users to create new Steem accounts on the blockchain. The list below shows how many accounts were created by each account since HF20. For example, @steemmonsters created 164 new Steem accounts since then.
Total new accounts: 11,004.
About 90% of all new accounts are still created by @steem.
Here's the full list:
From now on, I will add a list of the accounts who created the most Steem accounts on the previous day to my 'Daily Steem Stats report'.
5. New accounts created since Hard Fork 20 (September 25)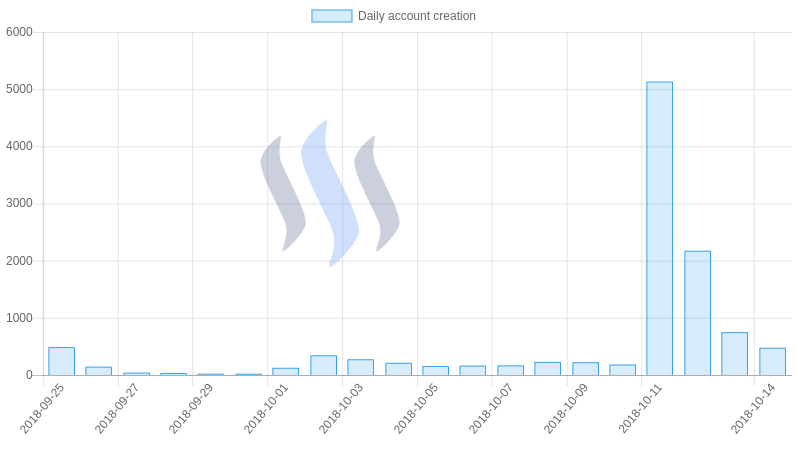 ---
Visit my websites:
SteemBlockExplorer.com - SteemNow.com - CoinMarkets.today
¯\___(ツ)____/¯ Follow me @penguinpablo