Crypto lovers are scouring over the internet in search of safe passage or refuge to amass a little or more to better their lives. Some make it quick because of their indebt knowledge in the things of Crypto and others are scared away by the numerous tasks involved in earning the currency. Bitcoin to some is a hell brimming over with an inferno so deadly they would give everything to wake up from their sleep when Bitcoin is mentioned. I spent two years amassing the currency in my spare time and below is the result of the many hours of hard labor I spent gathering:
IN MY EXODUS WALLET: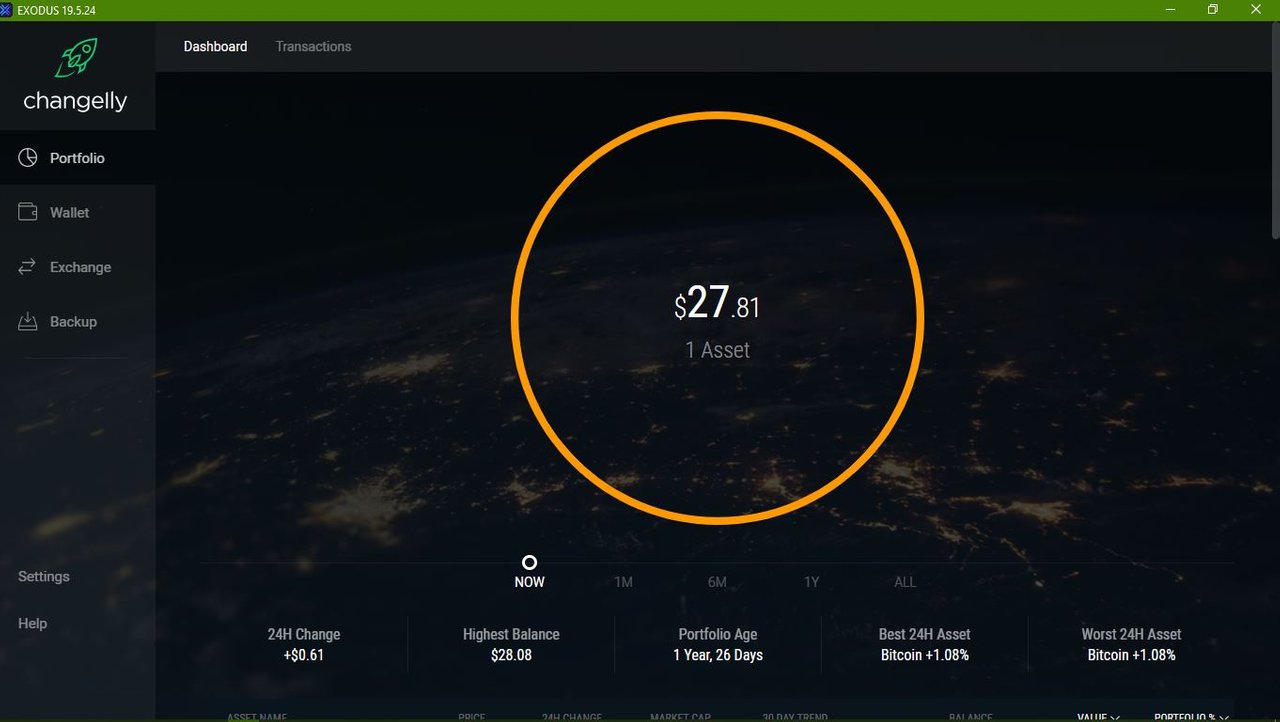 MY BITCOIN WALLET ADDRESS: 1MEGkTJjSbkrignDkZw7cQVEG1PtYAGcte
I connected my exodus wallet to BLOCKCAIN and I was gifted with $25 worth of stellar after submitting a couple of information. Below is the screenshot: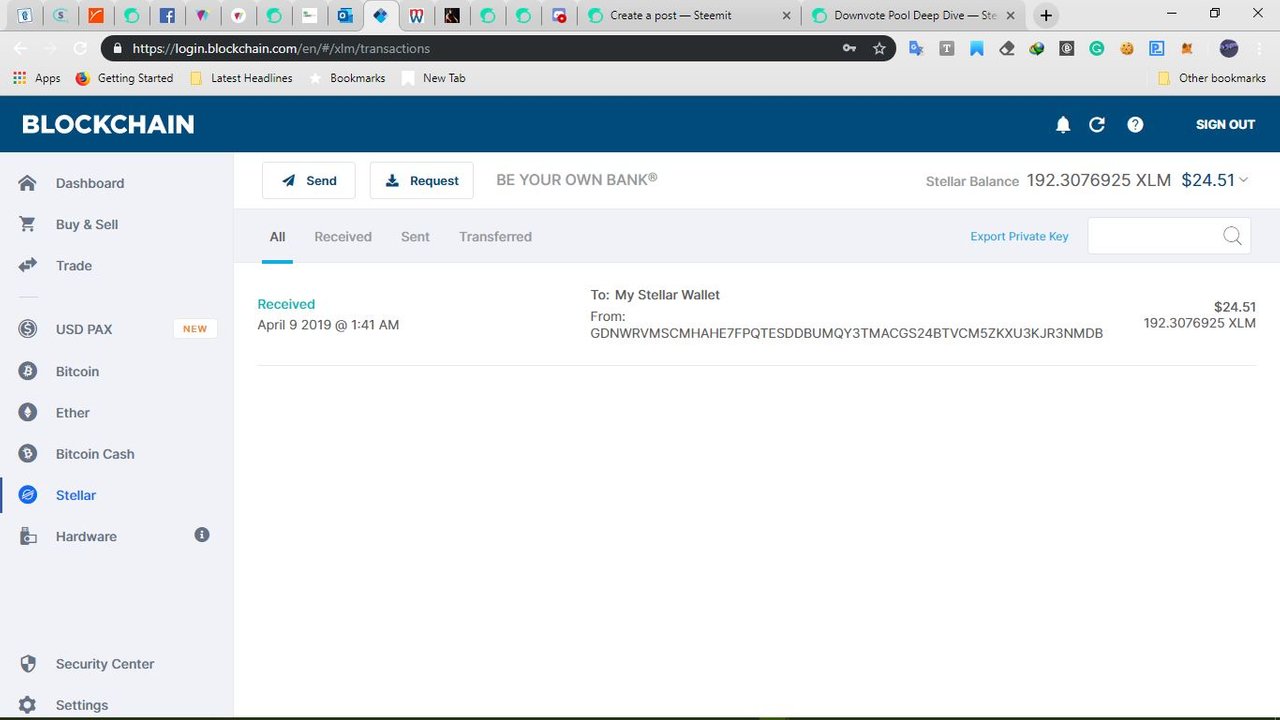 THIS IS MY OVERALL BALANCE ON THE BLOCKCHAIN: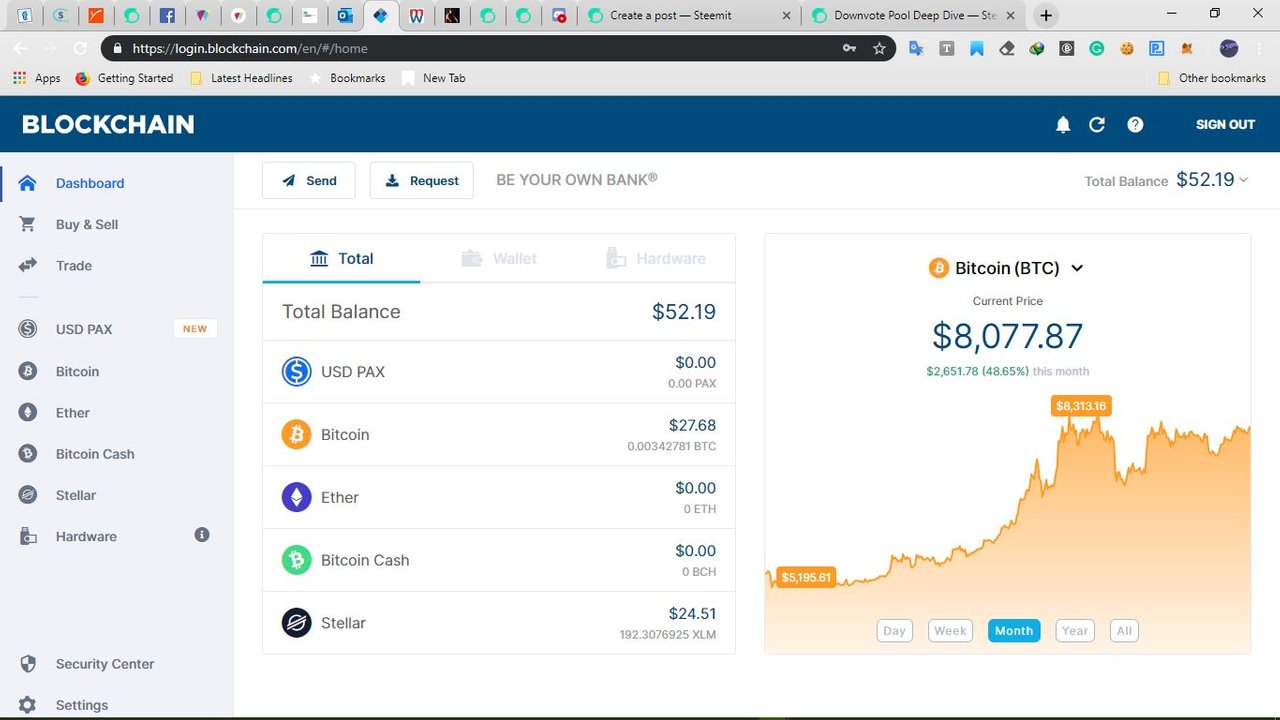 All my cryptocurrencies came from different places: adbtc, coinpot, cryptotab and timebucks. Below is a caption of how I stand to gain sooner or later in my crypto journey at the time of this writing (25/05/2019):
adbtc: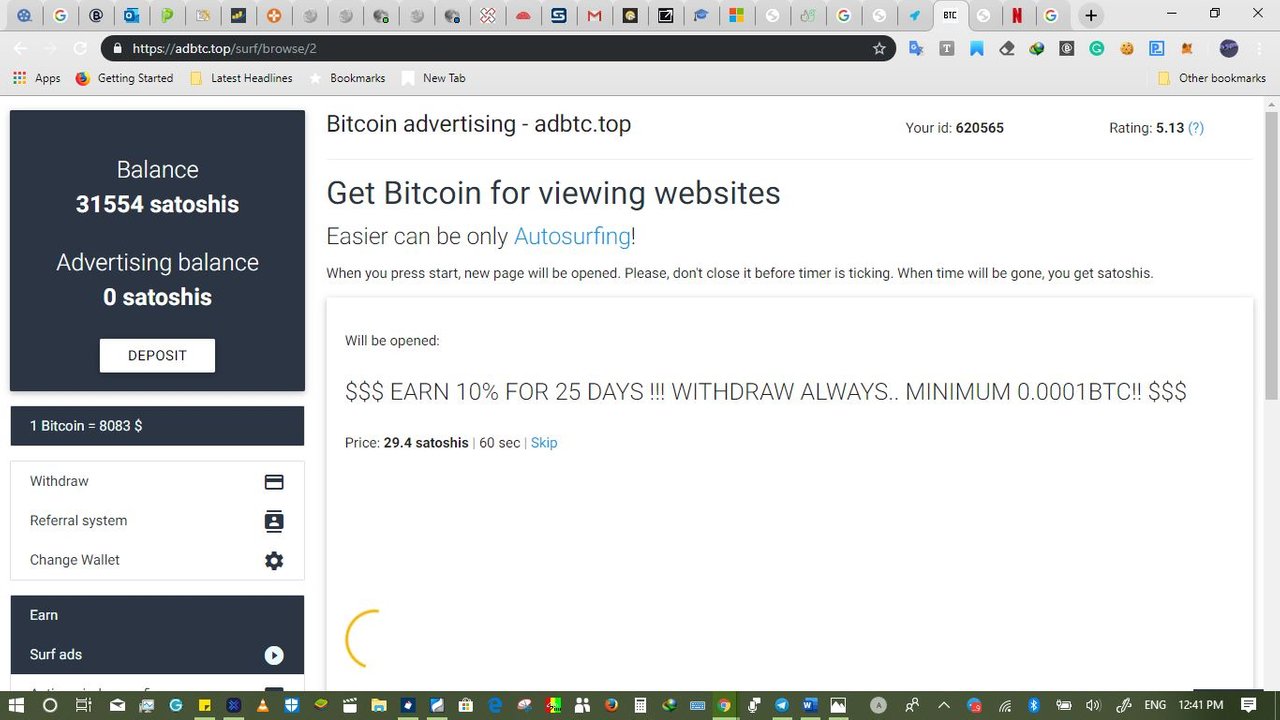 coinpot: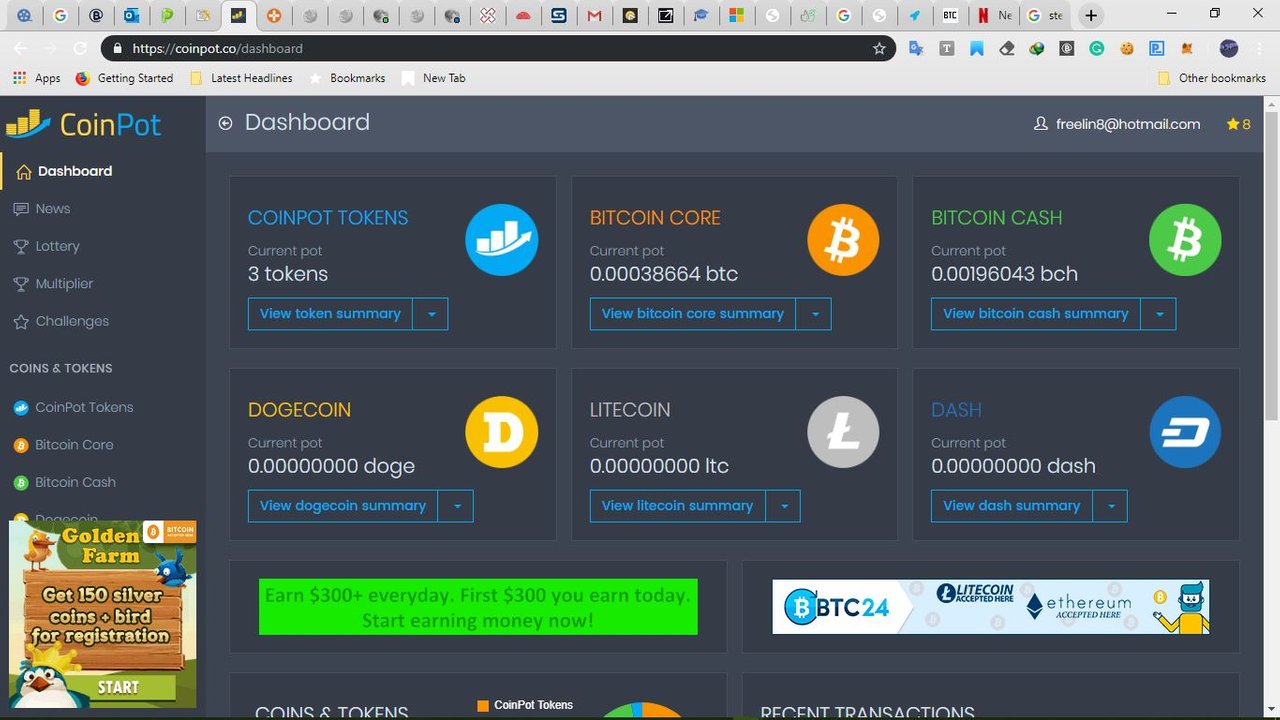 cryptotab: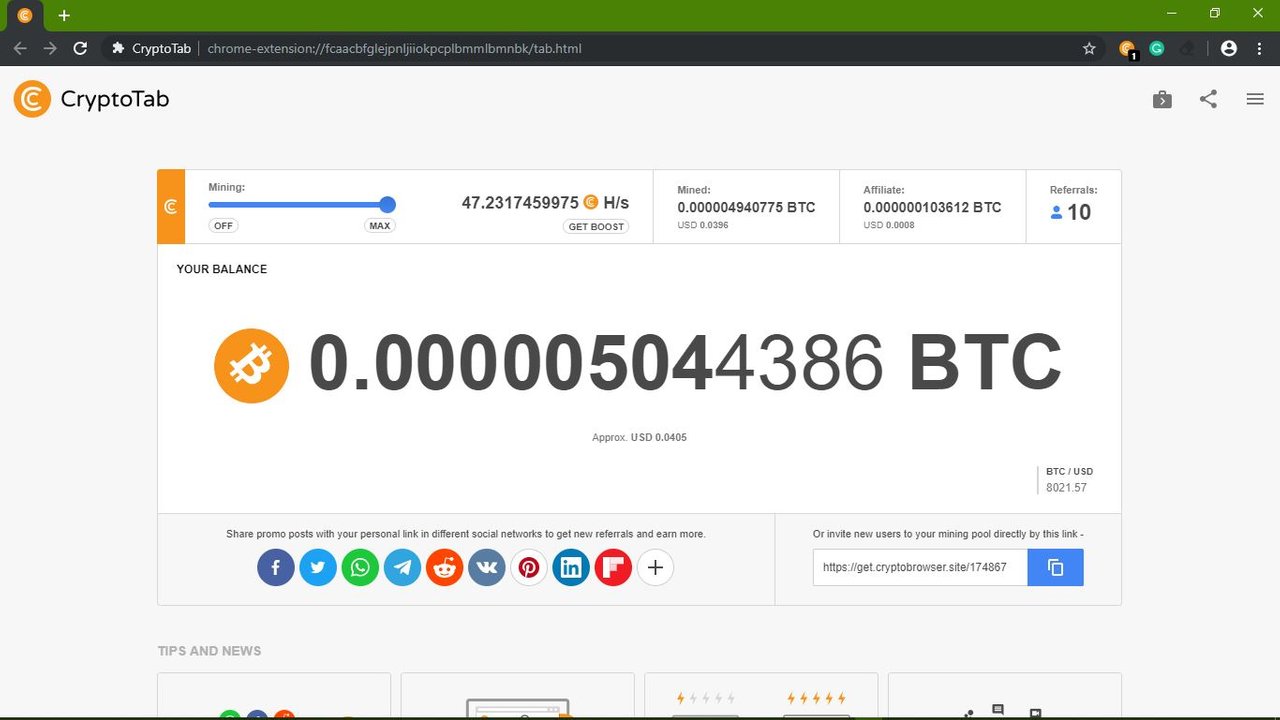 My cryptotab link: https://get.cryptobrowser.site/174867
Timebucks: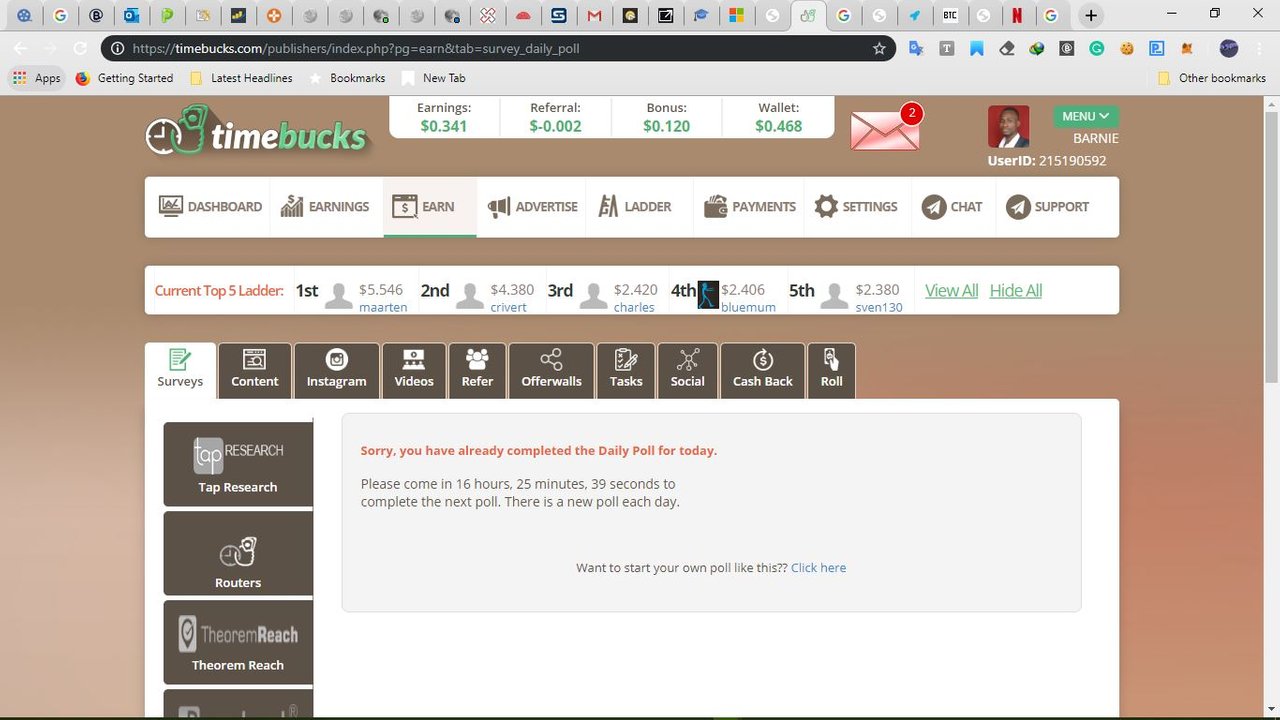 A week or two ago, I watched a youtube video by (NotTaught At School) and I was introduced to STEEMIT and BountyOx I registered for these sites and waited for STEEMIT's confirmation email which I received. And I set the ball rolling. I have submitted 11 tasks of which one has been confirmed successfully. Below is a screenshot: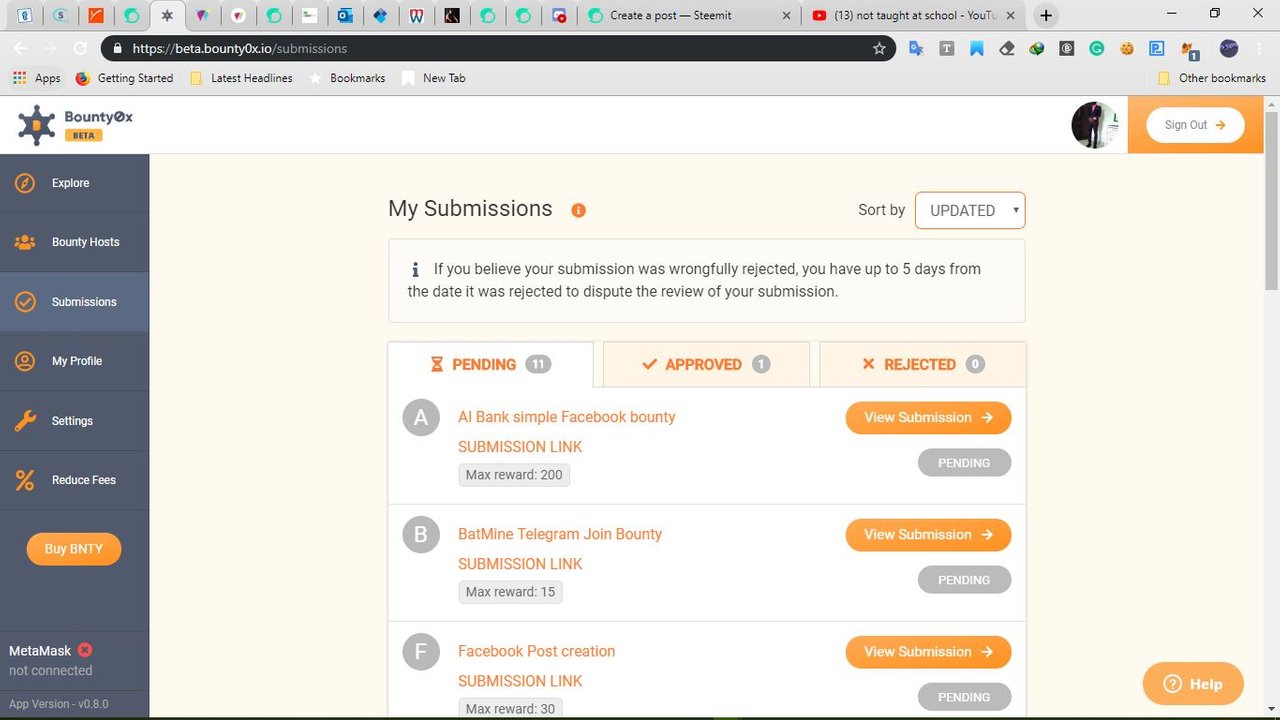 My BountyaOx referral link: https://beta.bounty0x.io/register?referral=c59803
I have submitted a couple of articles on steemit, and even though some are not doing too well, one has an upvote of 42 and has been gifted with $0.24. I hope for the best though. This is my second post on crypto, but this is one of a heart to heart article. I want to end my crypto journey here in the hands of the two from (Not Taught At School): STEEMIT and BountyOx and hope for the best.
Thanks for reading this article. My name is B. S. FREEMAN and I am your crypto friend.