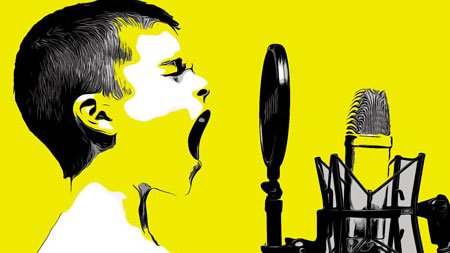 I read a post today from @niallon11 that reminded me that an important element was still missing from the Steem Outreach Program posts I have been writing.
That is Social Media.
I hadn't covered it yet not because I don't think it is an important part of an outreach program, but more because I don't have great expertise in social media, and also because I am not sure how far I should be taking this Steem Outreach Program development.
Reading Niall's post reminded me that social media can, and should be, a vital part of any outreach and promotional push for Steem.
---
---
How should we handle Social Media for Steem
As with all parts of a promotional program for Steem the key questions are the who, what, when, where and how much.
The starting point most will look to is of course Steemit Inc.
But as we know they have limited resources, and more importantly the Steem blockchain is ours, the community's, just as much as it is their's.
It is up to all of us, that want to see Steem prosper, to pick up the baton and play our part.
---
I have done social media work for clients in the past and I do know it takes time. To do it well and effectively takes a lot of time - and a certain amount of skill and coordination.
I am sure amongst the community we have the skills, resources and access to most social media, in most languages to potentially deliver a concerted message to raise more awareness of the Steem platform and all it offers.
There is of course a considerable amount of social media activity already coming out of Steem both from individuals and from the various apps and dapps. People like @theycallmedan and @stephenkendal, and apps like @threespeak and @steemmonsters, are particularly active on Twitter.
Steemit Inc also has some active presence on Twitter and Facebook as discussed in Niall's post.
Could some form of coordination and strategy support and build on these existing activities, to deliver a more powerful and effective profile for Steem across all social media?
---
---
A Steem Community Social Media Team?
Should we be looking for volunteers to join a Steem Community Social Media Team?
It would be voluntary - at least in the first instance. But it could be grown into something more 'professional' with funding from the Steem Proposal System.
SPS funding would be great, but could also take considerable time to bring about.
To kickstart this, lets see who would be interested?
Maybe start with a comment below if you would like to get involved. Mention what social media you are active on, what sort of reach/followers you have, and what languages you use.
If there is sufficient interest a team could be set up.
From there we could liaise with Steemit Inc, and also the leaders of the various dapps, apps and tribes to pick up on what and how they are promoting themselves on social media.
Maybe we could tie this in with the daily Steem News I put out in some way as well?
This might all seem rather 'centralised' for Steem but conventionally in the big wide world the next step would be to draw up a Social Media Plan and Activity Calendar...
---
I think I should stop there.
It is 4am and I can see too many carts and not enough horses.
---
Tell me what you think - in the comments below, or by DM on Discord (Pennsif#9921).
@niallon - does this look like it could head in the right direction?
---
---
Beneficiaries - 20% of the post rewards will go to @niallon11 for reminding me about the importance of social media. Thank you.
---
---
[ image from pixabay.com ]