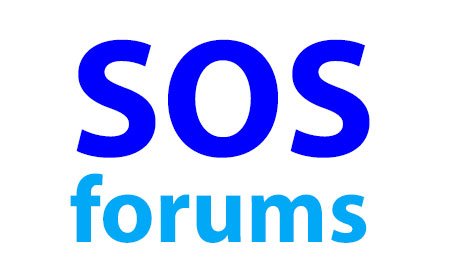 When I first came up with the idea of the State of Steem Forums back in early December I really had no idea how they would go.

They were a product of the forum type radio shows I had been developing and of the rather dark mood that was spreading across Steem at the time.

The STEEM price had been falling, the redundancies had been announced, developments had taken place and morale across the platform was at a very low point.

The Forums were the only way I could think of to make a positive contribution to Steem.

When the first forum took place on 13 December I was amazed and overwhelmed by how many people, both guests and audience, turned up. Rays of positivity began to shine through.

So how do we wrap this up?

---
---
A lot has changed in these past two months on Steem - the Steem Alliance, the Worker Proposal System, Hivemind has gone live, RocksDB is almost here, Steemit Inc have a new Managing Director...
I had originally thought of finishing the forums on 14 February - Valentines Day - with a big huggy, friendly, farewell to the forums party.
But, if there is interest in a 'grand finale', where do we go from here forum next week I think it needs a bit more structure.
---
Luckily, here's 12 I made earlier...


Over the past week I have put out a couple of posts about 'The Big Dozen' ( Part 1 / Part 2 ).
From what I have learnt from the SoS Forums, and from compiling the SoS Daily News, I pulled together a list of the 12 indicator projects that for me will demonstrate the State of Steem in 2019.
These would make a great structure for the final, grand finale forum...
1. Hivemind

2. RocksDB

3. Smart Media Tokens

4. Communities

5. The Steem Alliance & The Steem Foundation

6. Steem Worker Proposal System

7. Advertising

8. SteemOnboarding

9. Steem Business Alliance

10. DApps & Apps

11. Exchanges

12. Direct Fiat / Steem Conversion
---
For each project we could in the forum catch up with latest progress, future timelines, difficulties and roadblocks, resources required etc etc.
We would need to get the key players to participate for each project.
It may be too much to cover all 12 projects in one forum, so I am thinking we might need a Grand Finale Part 1 and Part 2. The first on 14 February and the second on 21 February.
---
Feedback Required


Before I go any further with planning these one or two final forums I would like some honest feedback...
1. Do you think having some form of final 'where do we go from here' forum(s) is a good idea, or is everyone bored with them now?

2. If you feel having the final forum(s) is worthwhile do you think structuring them around the 12 'indicator projects' would be a good plan?

3. If yes to the first two questions, do you think it should all be squeezed into one 3 hour forum or do you think it would be better to spread over two shorter forums?

4. Who particularly do you think should be invited to speak to each of the 12 projects?
---
I would be very grateful if you have the time to answer these questions.
And if you have any other thoughts or comments about the SoS Forums feel free to add those in the comments as well.
Finally if you are able to resteem this post so we can gather as much community feedback as possible that would be great. Do let me know in the comments if you do. Thank you.
---
---
[ graphic from @pennsif ]