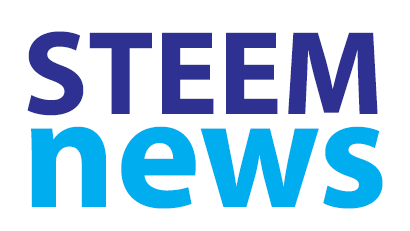 Steem is rising...
It is back up well into the $1.30's and SBDs are bouncing around the $9 - $10 range.
Today's Steem News also includes news and updates about SteemField and PLAY STEEM, a major plagiarism victory, Trending Page reform, Nutbox, Facebook advertising, Steem Alive, Steem Men's Club, some Guides & How To's and many more contests...
---
---
1. Steem on an Upward Trajectory Again
After its dramatic 25% drop three days ago STEEM is now firmly on an upward path again.
It is now sitting around $1.35 with a CoinMarketCap (CMC) ranking of 134.
Getting back into the top 100 on CMC would be a major boost for STEEM. That currently would need a STEEM price of around $2.30.
Steem Promoter @stephenkendal sees that as being very achievable with his short term target for STEEM now being set at $3.50...
@acom comments on the volatility and current highs of the Steem Backed Dollar currently moving up and down in the $9 - $12 range ...
---
---
2. Mobile Steem x 2
With two Steem mobile apps now on the table updates from both PLAY STEEM and SteemField are now coming in thick and fast...
@maxwellmarcusart has given a positive report of his experience so far of using Play Steem...
---
---
3. Plagariasm Nest Destroyed
Having uncovered the issue of the group of plagarists' posts somehow being voted on by @booming accounts @endingplagiarism now reports that the problem has been halted.
The errant votes have been removed and around $10,000 has been returned to the Rewards Pool...
@steemcurator01 commented on the post...
Thank you to you and everyone involved in uncovering this.
We are happy this has been sorted, and will continue monitoring closely.
---
---
4. Trending Page Reform
Leading member of the Korean community @jaydih has posted about the need for the Trending page to be reformulated.
The current Trending page is populated purely based on vote reward size which does not reflect post popularity or importance.
@jaydih suggests the Trending algorithm would be better based on Resteems and View counts...
The Trending page selection process definitely needs re-imagining. Whatever system is chosen needs to be robust enough to withstand abuse and gaming. Maybe having a manually curated Trending Page selection would be a suitable short term fix pending any more perfect solution.
---
---
5. New Nutbox Savings Product
@nutbox.mine has posted details of its new capital savings product using TSTEEM.
At present, the annualized rate of return is 5.4% - 18%...
---
New user @shadervan has posted about how easy he found it to get started delegating to Nutbox...
---
---
6. Steem Promotion & Recruitment
@arie.steem has now complete Day 3 of his new Facebook advertising campaign.
Response rates are growing by the day...
---
The SteemAlive Community has launched its second Recruitment campaign. 700 STEEM is available in prizes to successful recruiters...
---
Following sponsorship of 100 STEEM received from @stephenkendal, @vipnata has increased the prize pool of her Steemit Advertising Post contest...
---
---
7. New Community - Steem Men's Club
First we had the very popular Steem Women's Club, now @okanbey, supported by @shadervan, is launching Steem Men's Club....
---
---
8. Guides & How To's
@mariana4ve has been producing a series of useful introductory guides for Spanish speaking newcomers to Steem...
@jeemrocker has also posted a Spanish language how-to on curation trails...
---
---
9. Contests, Contests, Contests...
As an offshoot of Steem News @pennsif now publishes a daily listing of the 'soon to close' contests on Steem...
---
@habercitr who runs the Steemit Contest Club Community has produced a compilation of current contests on Steem...
---
---
| | | |
| --- | --- | --- |
| STEEM price | US$ 1.35 | 11 Apr '21 2.43am UTC |
| STEEM price | 0.00002238 BTC | 11 Apr '21 2.43am UTC |
| CoinMarketCap Ranking | #134 | 11 Apr '21 2.43am UTC |
| SBD price | US$ 9.62 | 11 Apr '21 2.43am UTC |
| Alexa rank (steemit.com) | #19,860 | 11 Apr '21 2.32am UTC |
| Unique visitors (steemit.com) | 211,987 / day | 11 Apr '21 2.32am UTC |
| Page views (steemit.com) | 529,967 / day | 11 Apr '21 2.32am UTC |
---
---
This is #333 (10 April '21) of this daily news service.
---
---
[ graphics & images by @pennsif ]