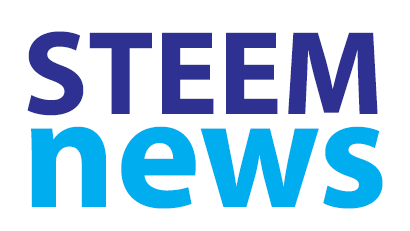 It's a dev day today.
SteemField, PLAY STEEM and SUT have all posted updates, while NutBox have been talking about their new brand Peanut.
Today's Steem News also includes news and updates about Promo-Steem, Steeming Community, Steem Japan, some Guides & How To's and many more contests...
---
---
1. The Devs are Devving on Steem
The @roadofrich team have posted a preview of the posting page and the wallet of their new SteemField Steem frontend and mobile app.
For speed of development SteemField have been basing their design on the old SteemPeak layout. They are now looking at making their own design as well...
---
Developer @etainclub reports on some rendering issues he is having using Flutter for the Progressive Web App version of PLAY STEEM...
---
@neerajkr03 have posted an update on the Steem User Tracking system he has been developing...
---
---
2. Nutbox Launches New Brand - Peanut
The Nutbox team have launched a new brand Peanut to represent and promote its new product - a community economic model that can be easily replicated...
Our goal is for any community can generate its own platform as the same as Nutbox v1 in 30 minutes. Thus, the new platform not only supports Steem and Tron, as well as Ethereum, Polkadot, BSC, Cosmos, and EOS. The new platform will service thousands of communities based on hundreds of blockchains, to help them built their staking economy platform.
Nutbox is looking to raise $100K in investment for the development of the new product...
---
---
3. Promo-Steem Around the World
Promo-Steem events and actitivities are springing up around the world.
@arie.steem, @pojan and @ponpase organised an event on 11 April to promote Steem in Indonesia...
---
The Steem Ghana team are launching Operation Massive Recruitment fronted by @bigssam and Country Rep @oppongk.
Their first campaign target is Nsutaman Catholic Senior High School...
---
And in the Philippines @julstamban has made some Steem promotional mousemats...
---
---
4. Steeming Community - New Moderators
The Steeming Community (formerly Steeming Curators) has appointed several new Moderators - @imamalkimas (Indonesia), @juichi (Philippines), @advhl (Venezuela) and @jesusremaj7 (Venezuela) - to work alongside @boss75 (Bangladesh) and @cryptokannon (Japan).
The community has set itself the ambitious target to grow its community curation account to 100K SP by the end of the year...
---
---
5. Steem Japan T-Shirts
@tomoyan has posted that Steem Japan is looking to have community T-shirts printed...
@cryptokannon reports that the Steem Japan community is now up to 15 active members...
---
---
6. Guides & How To's
Ghana Country Rep has produced a useful guide for newcomers on how to track their progress on Steem...
Bangladesh Country Rep @toufiq777 has posted instructions on how to set a beneficiary to share the rewards of a post...
Leading witness @justyy has given details on how to claim TRX and send it to an exchange...
---
---
7. Contests, Contests, Contests...
As an offshoot of Steem News @pennsif now publishes a daily listing of the 'soon to close' contests on Steem...
---
@habercitr who runs the Steemit Contest Club Community has produced a compilation of current contests on Steem...
---
---
| | | |
| --- | --- | --- |
| STEEM price | US$ 1.24 | 12 Apr '21 6.51am UTC |
| STEEM price | 0.00002059 BTC | 12 Apr '21 6.51am UTC |
| CoinMarketCap Ranking | #141 | 12 Apr '21 6.51am UTC |
| SBD price | US$ 8.48 | 12 Apr '21 6.51am UTC |
| Alexa rank (steemit.com) | #20,006 | 12 Apr '21 6.31am UTC |
| Unique visitors (steemit.com) | 211,987 / day | 12 Apr '21 6.31am UTC |
| Page views (steemit.com) | 551,166 / day | 12 Apr '21 6.31am UTC |
---
---
This is #334 (11 April '21) of this daily news service.
---
---
[ graphics & images by @pennsif ]