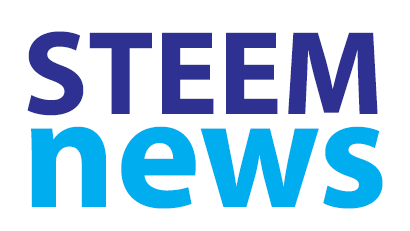 3Speak launches its Citizen Journalist Onboarding Program.
There are updates from SteemFest, and more updates from TravelFeed, and even more updates from SteemPeak.
And there is news and discussion about Natural Medicine, DBlog, Typeearn, beem, the SPS and TRIBE.talk...
---
---
1. 3Speak's Citizen Journalist Onboarding Program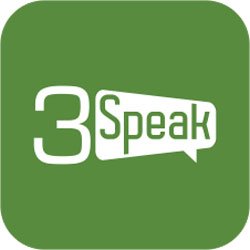 @threespeak have launched a new program to onboard Citizen Journalists from around the world.
In order to be a 3CJ (a Citizen Journalist on 3Speak) one must be willing to film local political events in an unbiased way. A 3CJ (3speak Citizen Journalist) should do everything they can to capture a story from both sides, and ask questions from each party involved, without putting a bias on the event....
---
---
2. SteemFest 4 updates
With just 11 days to go until the big event @roelandp has published a whole raft of last minute updates for SteemFest including news of the 'Art at SteemFest' exhibition, the release of the SteemFest mobile app, a new Friday evening venue, discount codes for the Grab (Bangkok) ridehailing app...
The winners of the Peerplays Grants raffle for SteemFest tickets have also been announced - @fitinfun and @misslasvegas.
---
---
3. TravelFeed updates
@travelfeed has released a number of further updates to their travel blogging app including subdestination popups, location topics, location maps, a new voting slider and editor for non-Steemians, and animated gifs...
---
---
4. SteemPeak updates
SteemPeak has released v1.19 with a number of updates including downvotes value, more tribe details and improved night mode...
---
---
5. Natural Medicine / LotusCoin White Paper
The @NaturalMedicine tribe has issued its white paper with full details of the distribution and operation of its LOTUS Coin...
---
---
6. DBlog adds ads
Founder @rokyupjung has posted a notice to say that the DBlog platform is now carrying adverts...
---
---
7. Typeearn's Guidelines for Users
Typing skill app Typeearn has published its rules and guidelines for usage...
---
---
8. How to beem on Steem
@felixxx has published a guide for using beem - a Python library for Steem...
---
---
9. SPS updates
Currently the Steem Proposal System is funding just two proposals - @inertia's documentation project (130 SBD per day) and @steemchiller's SteemWorld ongoing development (77 SBD per day)...
@inertia has posted another update on his work...
---
---
10. TRIBE.talk with @naturalmedicine & the Steem ecoVillage
@pennsif's mini-series on MSP Waves - TRIBE.talk - comes to an end on Monday.
Guesting on this last episode will be @riverflows and @metametheus from the Natural Medicine tribe, along with @orlev and @eco-alex from the new Steem ecoVillage project...
@pennsif will shortly be launching a new Saturday show - The Buzz...
---
---
(change on previous day in brackets // n/c = no change)
Follow @penguinpablo, @steem-data & @eforucom for more statistics.
---
---
Visit the Steem Meetups & Events Calendar for a full list of meetups coming up...
---
---
This is #213 (25 Oct '19) of this daily news service.
Please let me know of any important posts or key data that should be included. Comment below or message me on Discord Pennsif#9921.
---
---
Burn Note - 5% of the post rewards will be burnt by setting a beneficary to @null.
---
---
[ graphics by @pennsif & 3Speak ]