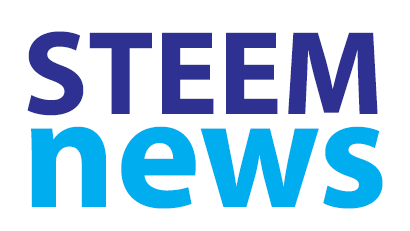 The Steemit Crypto Academy has recruited 8 new Crypto Professors.
Look out for another wave of hacking attacks.
Today's Steem News also includes news and updates about SteemField & PLAY STEEM, the Facebook Advertising Campaign, a Steemit Witness Meeting, TRX Rewards, the Sri Lanka SL Charity Project, some Guides & How To's and many more contests...
---
---
1. Steemit Crypto Academy - new Crypto Professors
@steemitblog has announced the appointment of 8 new Crypto Professors for the new season of the Crypto Academy - @abcallen (China), @alphafx (Nigeria), @kouba01([Tunisia), @fendit (Argentina), @imagen (Venezuela), @pelon53 (Venezuela), @yousafharoonkhan (Pakistan) and @levycore (Indonesia).
They will be joining existing professors @sapwood (India), @stream4u (India) and @yohan2on (Uganda).
The new professors will now work in pairs to ensure all homework posts are marked quicker.
To help curb plagiarism and low quality content farming the Steemit team have also introduced two new rules - only posts achieving a grade of 5 out of 10 or above will be voted on, and only accounts with a reputation of 45 or above will be considered for voting...
---
---
2. Naughty Miss Molly - Another Hack Attack !
A number of Steemians like @deveerei and @ruah are reporting that their accounts have been hacked and their liquid funds have been transferred to a newly created account @ molly2...
Make sure you change your passwords if you have been affected - @julstamban shows how...
---
It is worth checking also whether you have left unused Authorities on any old, non-maintained apps.
You can check this in @steemchiller's SteemWorld...
---
---
3. SteemField & PLAY STEEM Updates
Developer witness @roadofrich has posted a preview of the new SteemField mobile app...
Developer @etainclub has published a tutorial on how to power up and transfer SBD and STEEM on the new PLAY STEEM app...
---
---
4. Facebook Advertising Campaign
@arie.steem has now started his second Facebook advertising campaign.
This new expanded campaign will run for 30 days with higher funding supported by donations from @stephenkendal and votes from @steemcurator01...
---
@vipnata has launched a contest for people to design an advertising post to promote Steemit on their social media.
The contest runs until 22 April and there is 60 STEEM in prizes...
---
---
5. Steemit Witness Meeting
Top witnesses @steem.history and @steem-agora report on a meeting held yesterday between the Steemit team and the witnesses.
It appears that SMTs are no longer going to be developed as the market has changed, and the Steem DAO needs to be modified before it can be used again...
---
---
6. TRX Rewards Issue
Italy Country Rep @girolamomarotta reports that there is an issue with TRX rewards. The Steemit TRON engineering team know about the problem and are currently working to fix it...
---
---
7. Sri Lanka SL Charity Project Update
@rasinkani reports on a new project that the SL Charity will be funding in Elpitiya.
The charity will be providing school supplies and food to a number of underprivileged children at a small school in Gam-ima Village 5km from Elpitiya.
It is planned to support over 20 children from families suffering economic difficulties...
---
---
8. Guides & How To's
@hmetu has produced a guide on how to convert your SBD to STEEM and then power up...
@esteban85 has posted a guide on how to find copyright free images...
@steem-ghana has put up a tutorial on how to use What3Words to geo-locate images in Steem posts...
---
---
9. Contests, Contests, Contests...
As an offshoot of Steem News @pennsif now publishes a daily listing of the 'soon to close' contests on Steem...
---
@habercitr who runs the Steemit Contest Club Community has produced a compilation of current contests on Steem...
---
---
| | | |
| --- | --- | --- |
| STEEM price | US$ 1.02 | 9 Apr '21 3.28am UTC |
| STEEM price | 0.00001752 BTC | 9 Apr '21 3.28am UTC |
| CoinMarketCap Ranking | #153 | 9 Apr '21 3.28am UTC |
| SBD price | US$ 8.32 | 9 Apr '21 3.28am UTC |
| Alexa rank (steemit.com) | #19,680 | 9 Apr '21 3.04am UTC |
| Unique visitors (steemit.com) | 216,917 / day | 9 Apr '21 3.04am UTC |
| Page views (steemit.com) | 520,600 / day | 9 Apr '21 3.04am UTC |
---
---
This is #332 (8 April '21) of this daily news service.
---
---
[ graphics & images by @pennsif ]