Man was I hyped about the effects of the EIP. Bid bots getting hit left and right, abusers downvoted, people are full with hope for a better future on STEEM.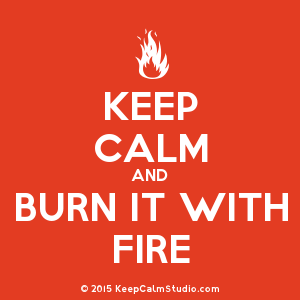 Well, about time for reality to kick in I guess. Maybe I need to thank @exyle for bringing me back on the floor? It took his latest post to make me realize I've been hovering on a cloud.
First, I was puzzled. 18% in curation rewards - that's about the same as a delegation to a bid bot before HF21 raked in. That can't be right, surely he had an error on his maths. Turns out, he doesn't.
My initial issue with the EIP was that we've been there before. We had a non-linear curve, and it lead to people automating their votes to get onto known high earning authors as soon as possible to maximize their rewards. With all the positivity surrounding me the last days, I shoved these worries to the side. Surely things will be different now, change in consciousness, community working together, right?

Awesome curation @exyle. Now try to tell me you read one of those posts.
Screw it. We exchanged content indifferent voting with bid bots for content indifferent voting with trail bots. And those people have the balls calling their maximizing strategy curation. That's a slap in the face to the few real curators out there (shout out to the amazing curator team of @curangel!). It's a disservice to the platform to call it that, and it's poison to advertise the ROI you can achieve with it. Honest curation of the huge mass of undervalued content is pictured as a waste of votes, a bad strategy, and nothing to strive for.
I had a few moments the last days, wondering why no bigger delegations come in to curangel. Well, thanks again for pushing me into it with the nose. Who'd want to exist in a world where you can't get more than 10% for doing nothing.
I'd love to blame the new curve, and it surely does its part to not vote on small authors, as what they lose in rewards for not getting over the threshold is lost for the curator too. But the problem is so much bigger. After so many years, the big stakeholders still didn't understand that we need a growing community to gain value. All they look at is their own relative growth in steem. Who cares that the value is going to shit when you can tell yourself you made an ROI of 20%, right?
Sorry. Usually I only rant to myself and people close to me, but I needed to vent. We'll keep fighting windmills with curangel, and watch the platform go to shit thanks to the maximizers out there. Glad I won't see you on SteemFest this year.