It is my pleasure to announce that the translation of Steem Whitepaper is completed. This was a huge excitement for me and I planned to announce it on January 10th but God had a surprise for us on January 10th (Yesterday). Before I move with the announcement, let me share my story of 10th January to you.
My beloved grandfather died yesterday. I know how I'm writing this post, with my heart full of sorrow and my teary eyes. We are all going to die someday and it is for sure but I didn't really expect that my grandfather will pass. He used to love me a lot and was so caring.
He was on the bed from last 8 years. His legs were paralyzed and that's why he couldn't walk even to the toilet. We arranged some alternative wash ways for him. 4 days before his death, he was talking with us as usual and gave a lot of love to all of us. But all of a sudden from the next time, he stopped talking (in fact, he couldn't) and couldn't eat the food bu himself, he was not in his senses and didn't know the timing etc. We were so worried, called the doctors and found that he is suffering from Low Blood Pressure and High Diabetes Level. 1 day before his death, the doctor said that he is still suffering from same problems strangely and now also suffering from fever. The doctor gave me the hope to God that my grandfather will be okay in a few days.
But little did I knew that it was the last night with my grandfather. I spent my night with my grandfather and also on some other works with my laptop. I slept at around 9:00 AM. My sister woke me up with sorrowful eyes with sorrowful news that "our grandfather just passed away". I was completely shocked, couldn't resist and ran to the room of my grandfather just to find out that his son was closing his opened mouth. As soon as I reached the room, his son asked help for doing that. I can't explain the moment and the broken heart in words, even while writing this, I swear that there are tears in my eyes. We all were overcome with grief!
That's the short story of what happened with me on 10th January. But I'm still his Grandson only. Imagine the situation of the Sons and Daughters of my grandfather, and then imagine the situation of my grandmother. We were overcome with grief... A very painful day for us. My grandfather passed away at the age of 68.
I am staying at my grandmother's house to give courage to all family members, and this post is also being written and posted through my grandmother's house.
Announcing The Urdu Version Of Steem Whitepaper
I am very happy for the upcoming members from India and Pakistan that they'll be able to learn the technical aspects of Steem in Urdu. A lot of Indians are capable to read Urdu. In fact, some Indians are taught Urdu specifically in the school. Even though they call it "Urdu (Indian)" but there is very little difference in our language.
And well, no need to say that Pakistanis speak Urdu and that's from where I belong. I'm a native Urdu speaker so you could only expect the best from me. I am looking forward to starting translating Steem Bluepaper and then SMT Whitepaper.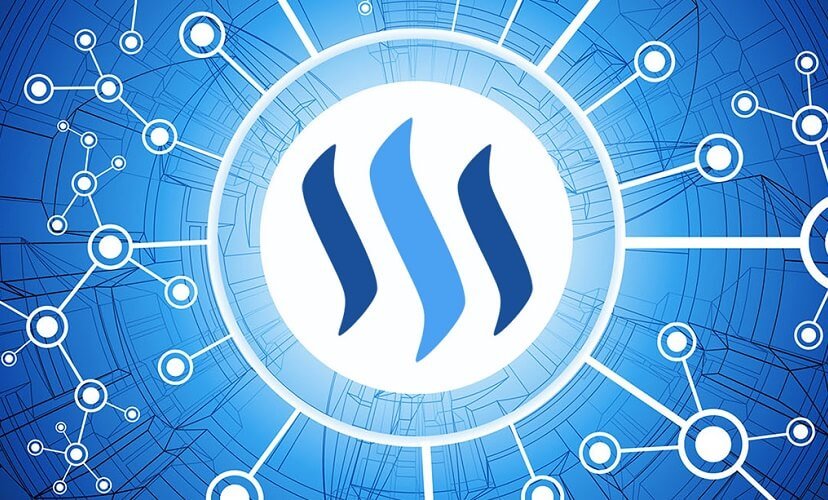 The Urdu Version of Steem Whitepaper can be found here on Crowdin. If you wish to download the .md file then go to file and click on Download.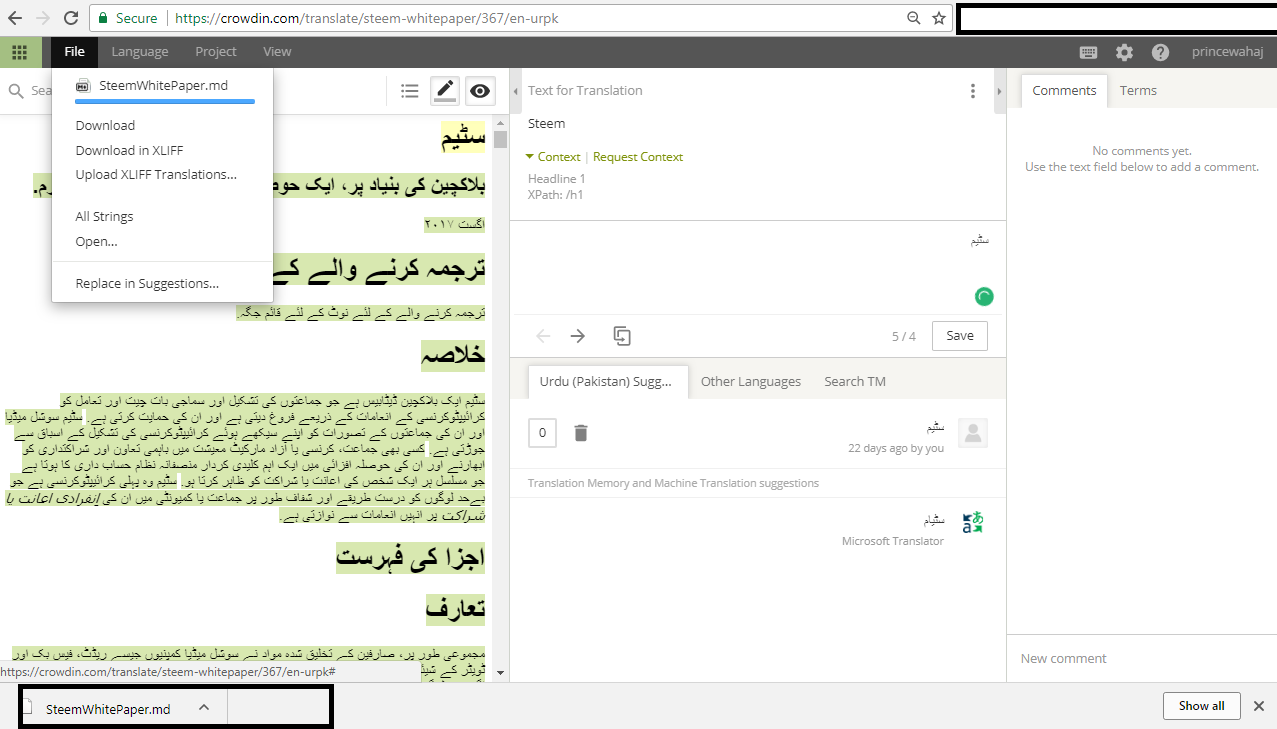 For those who are unable to access that project through Crowdin, I am attaching the SteemWhitepaper.md file. @steemitblog, you can update it to your official Github as well (citation of my name as a translator will be appreciated).
The translation on Crowdin is awaiting voters. To Urdu speakers, I request you to join Crowdin and approve the translation. Also, notify me to make changes if required or you can suggest the correct translation through Crowdin directly too..
Special thanks to supporters for supporting the translation. You've encouraged me enough to start translating Steem Bluepaper asap. I may not be able to do that in these days due to the sorrow and grief of my grandfather's death but I will soon focus on them.