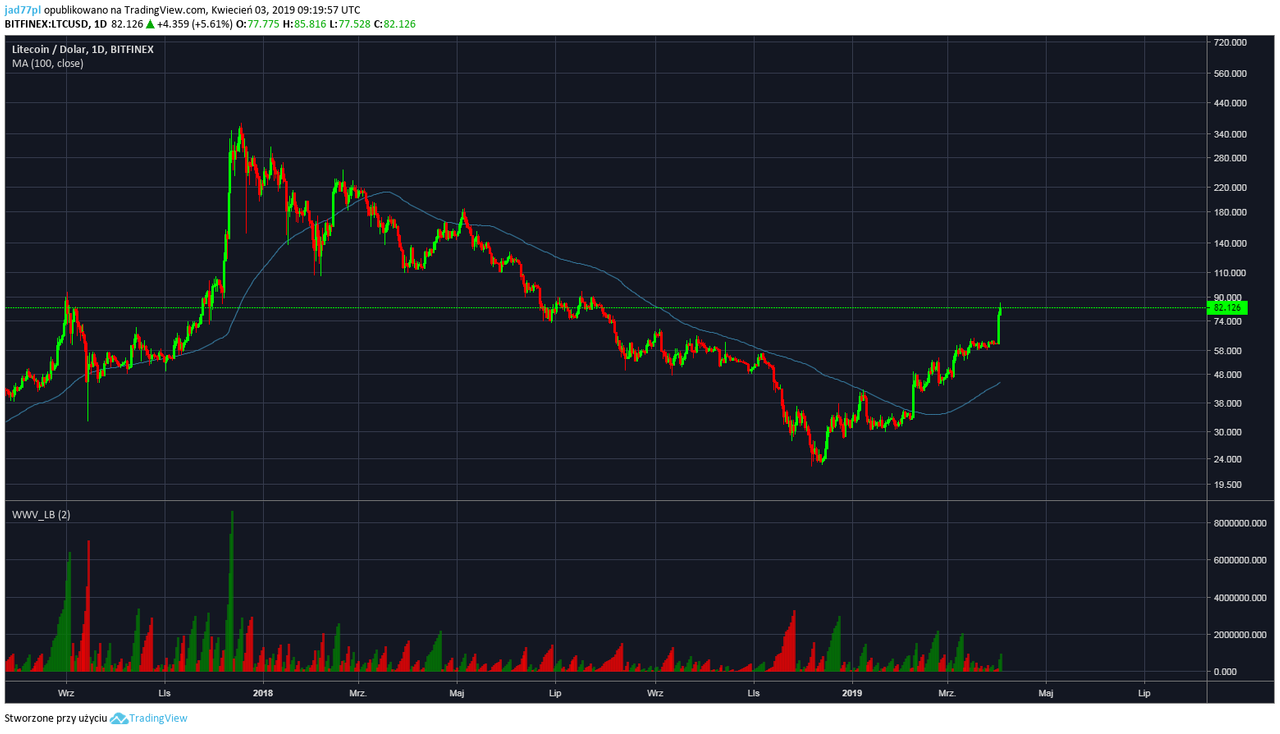 Litecoin showed its potential. From the price bottom around USD 22, it gained up to USD 82. The increase in this size indicates that investors pay close attention to Bitcoin's "little brother", and it seems that they value it even more. Can we expect another ATH?
LTC seems to be heading to the point where the correction will start, which will be an excellent opportunity to buy LTC. If Bitcoin behaved similarly (in terms of increases), its price would now be around 12,000 USD. As we know, it is not. However, this means that LTC clearly strengthens its position in the market and gives a clear signal that it has finished its bear market. What we are observing on the LTC market also indicates that it detaches itself from the BTC correlation and begins to follow its own path. This is very unusual on the market cryptocurrency, but it is an extremely important tip for investors.
Of course, you make the decision yourself and remember never to suggest my view of the market situation. What I put in is my own thoughts. Here, I must add that, despite the change in the direction of the BTC price to the north, I continue to claim that the declines are ahead of us. Sure if I had a SHORT position on BTC, I would definitely catch STOP LOSS, but that's what they are for preventing losses in such situations.
Sorry, but my ENG is not perfect. I just translate my PL text to ENG. I will do my best to improve my English.