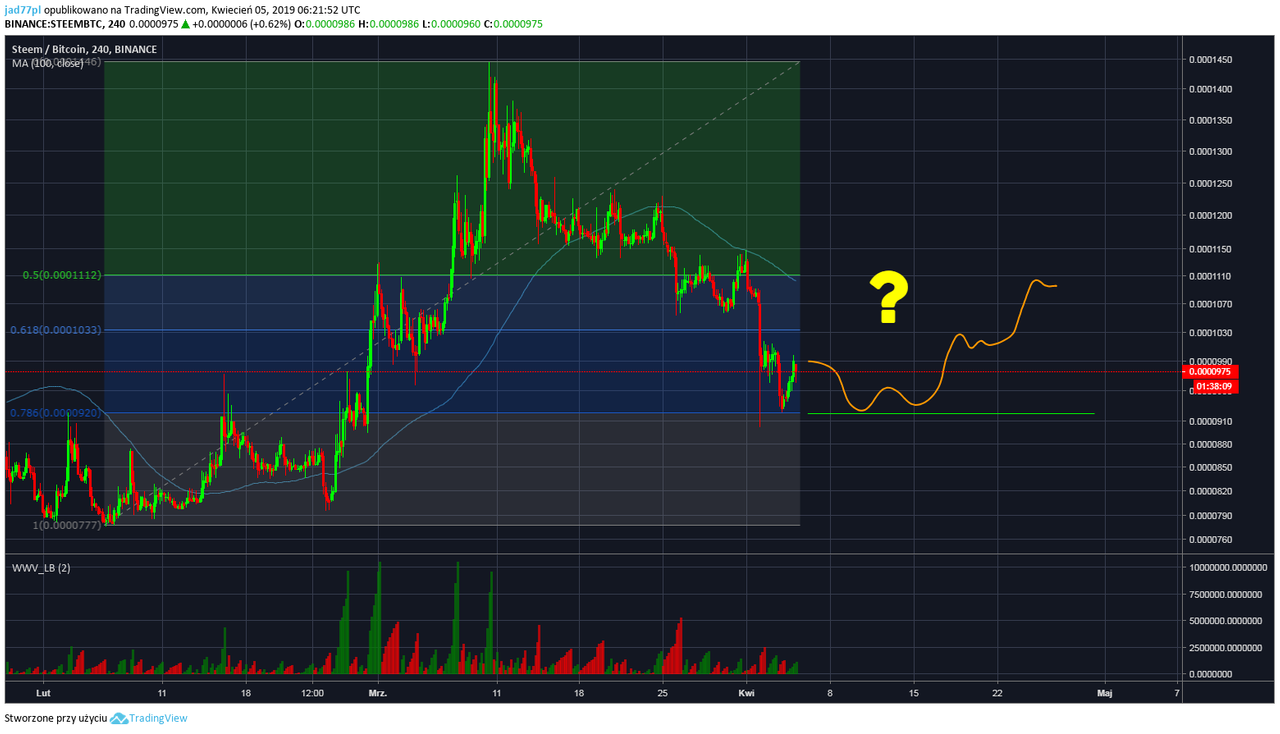 The price of Steem tokens respects the 0.786 Fibbo level. Buy orders placed around this level move price to 0,00009750 BTC.
Such a move suggests that the price has found a temporary bottom. If the price level of 0.786 Fibbo will be defended we can expect a price move towards 0.618 Fibbo level.
I suggested such a scenario in a entry from two days ago (here). It should be mentioned here that the price can also test the previous bottom at 0,00006XXX levels. This is unlikely scenario, but we must remember, the market is full of surprises. TA it should always be used to manage risk at first. Everyone shoud set STOP LOSS order at the appropriate level and respect his activations.