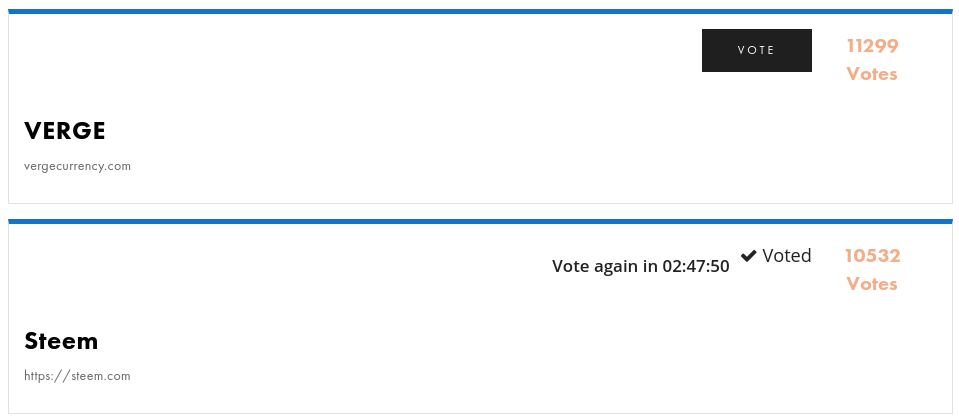 Good morning people,
I just got up to see that Steem is over 700 votes behind already. It's time to get your emails out and vote for Steem here. That would be a sad, missed opportunity.
Vote for Steem at http://contest.gonetcoins.com/
As a community, we should try to vote everywhere for Steem as possible this has a positive effect on the value and calls more users and developers to this platform.
What are you waiting for?
Let's get Steem on #1 again.