[2018-05-17] There are Now 1,000,000 Steem Accounts!
..:: * ::..
by @reko
..:: :: :: * :: :: ::..

Steem Power: 11,678.459 | Reputation: 69.133 | Followers: 6158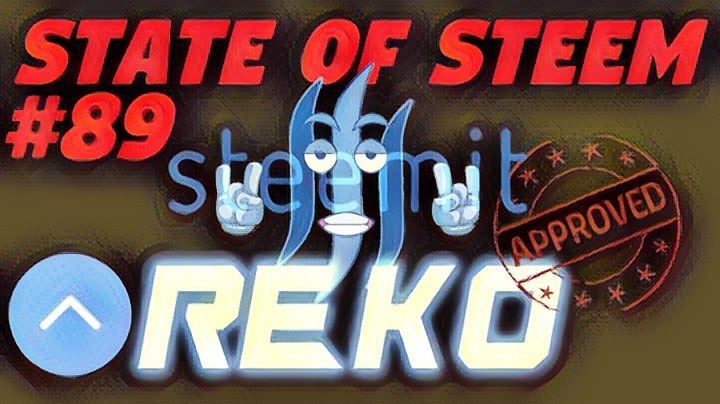 State of Steem is back after having some computer problem combined with the best weather in a long time here in Sweden! Steem just reached the 1 million account milestone. I'm really excited about June which is historically a good month for crypto so I'm holding my thumbs and hoping for the best. Interest for crypto has dropped significantly all over the board but a spike in price will surely get people attention again...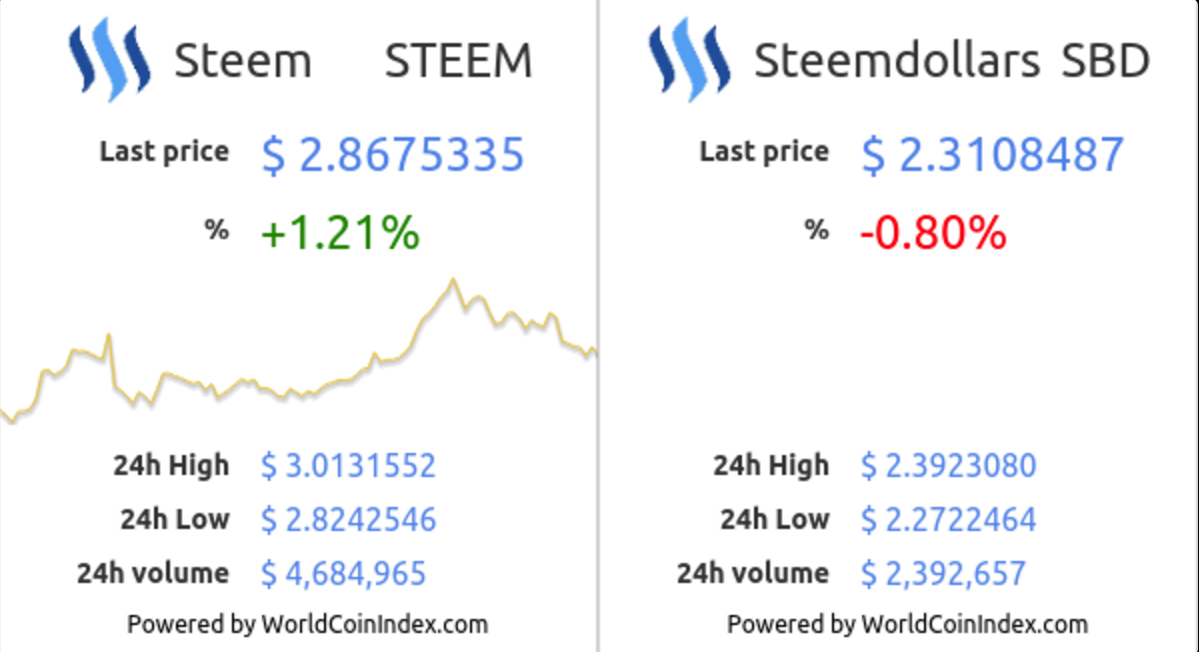 ---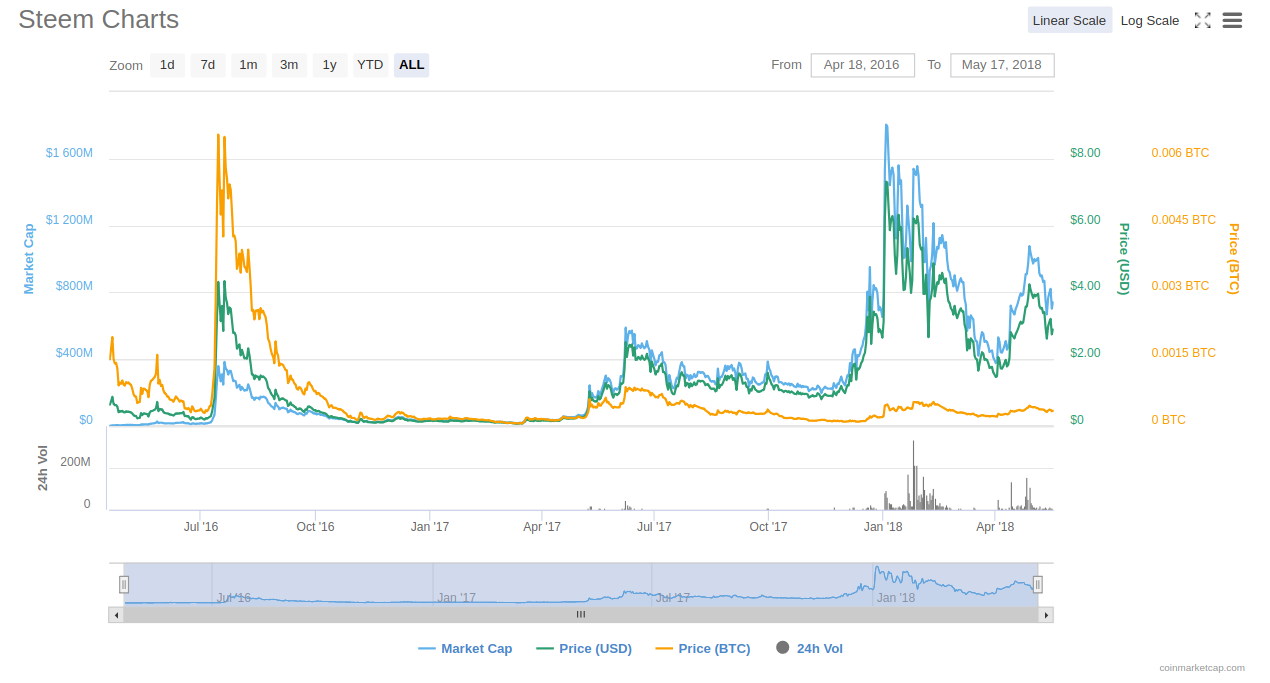 ---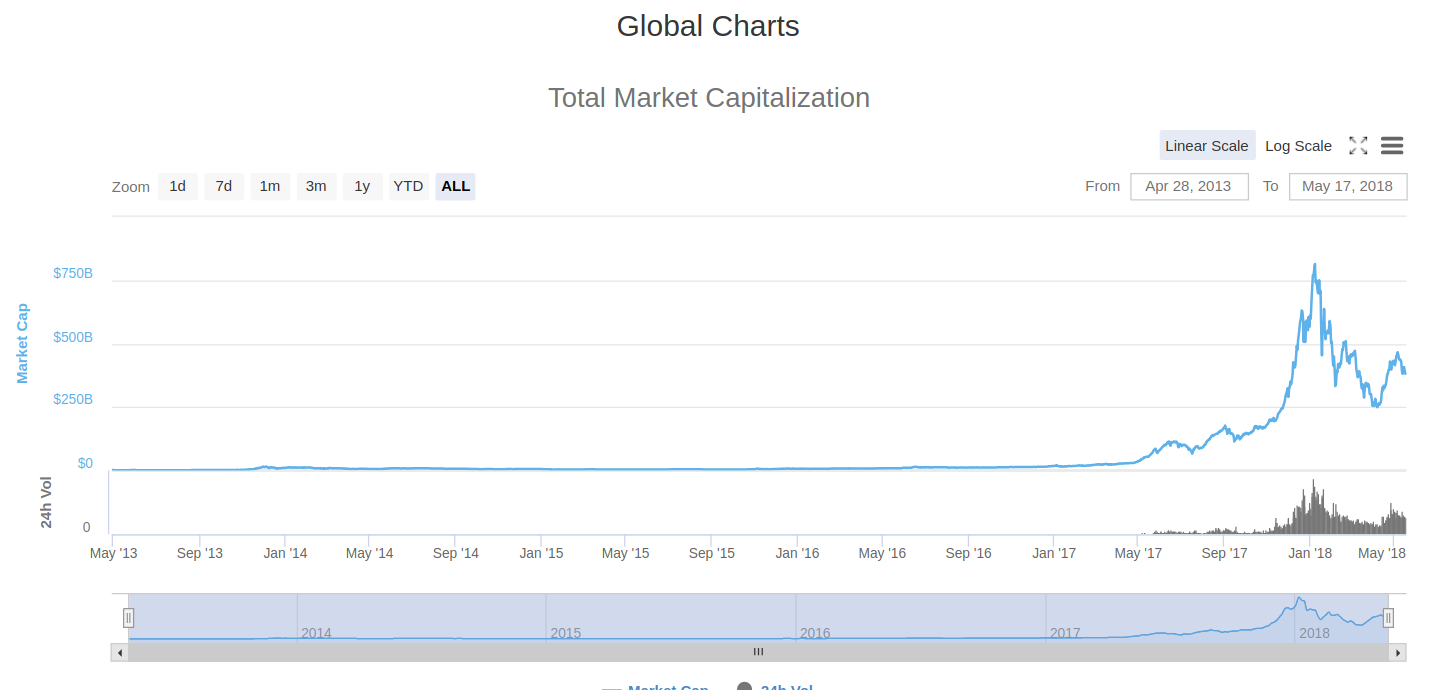 ---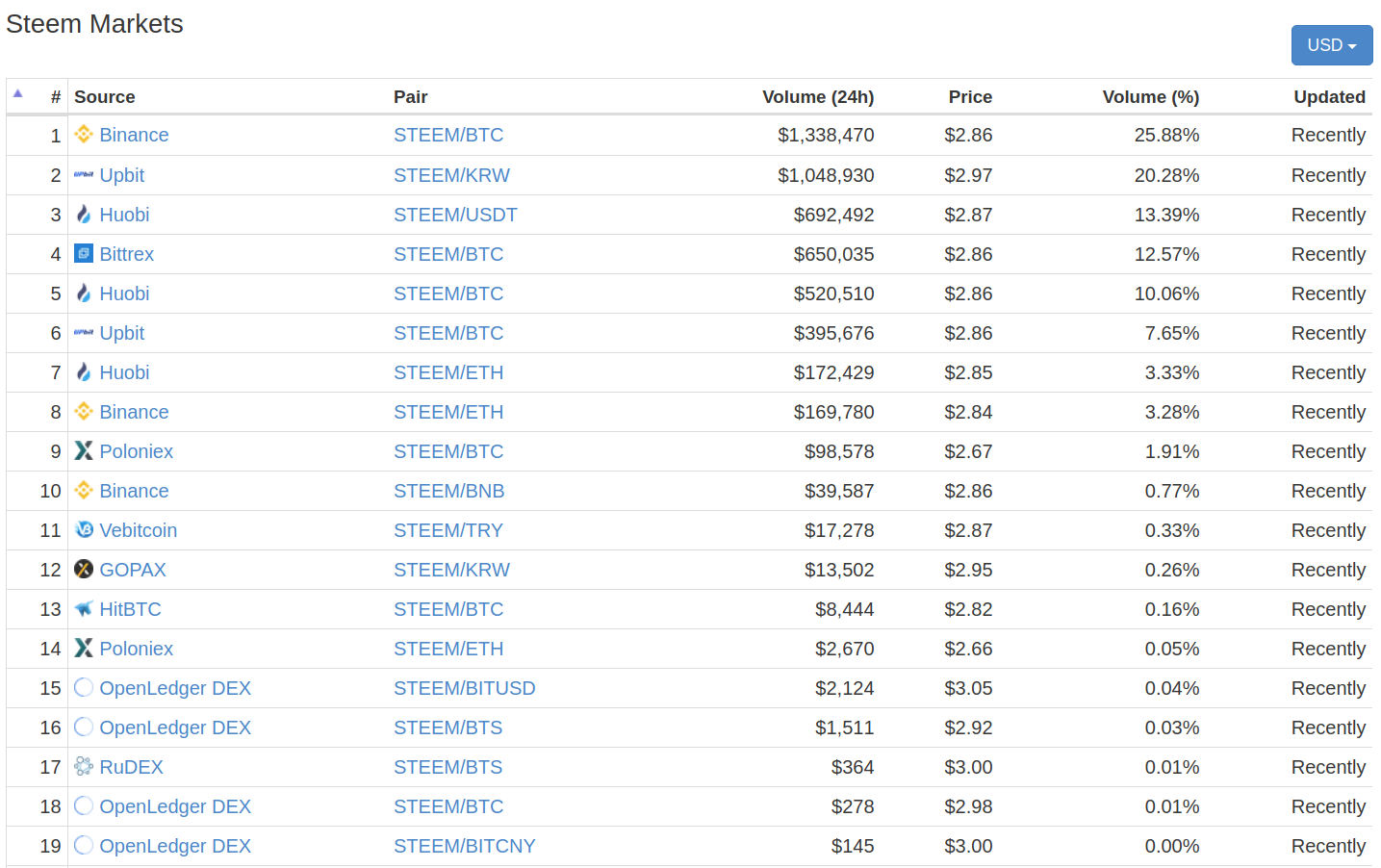 Source
---

CUI = A ratio of blockchain daily activity to total blockchain capacity.
AVI (Activity Valuation Index) = A ratio of blockchain activity to market cap valuation (the higher the better).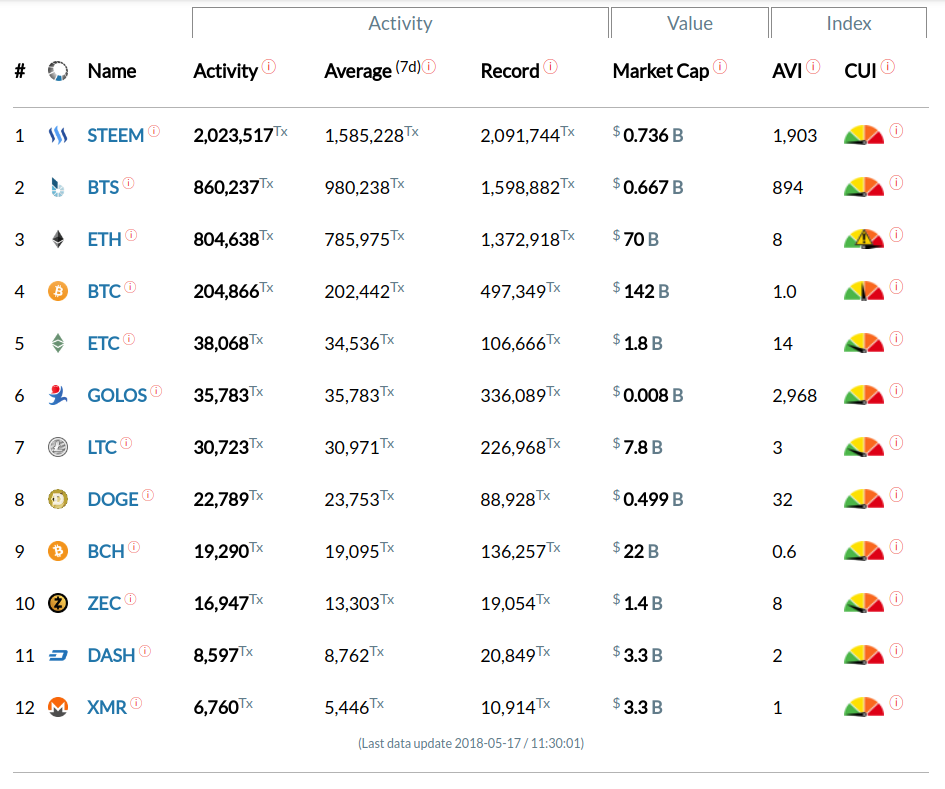 The Steem blockchain at 0.17% of it's capacity with number one highest activity, double that of BitShares and Ethereum...
---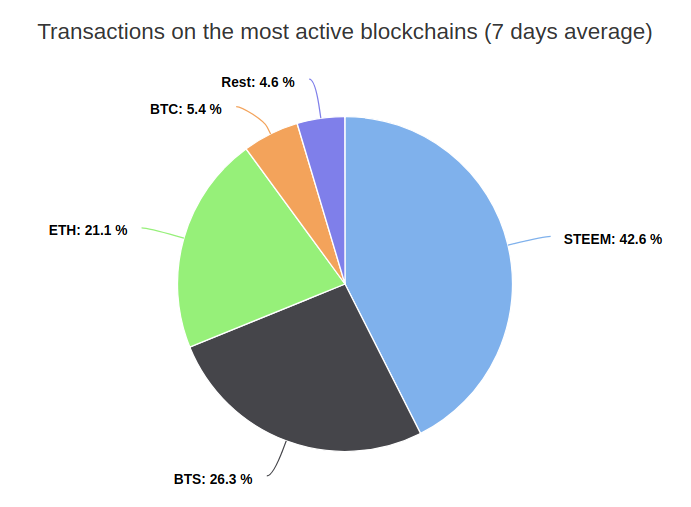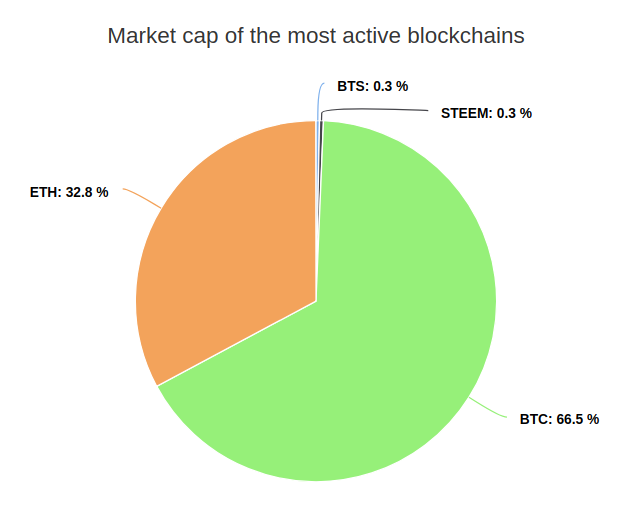 Source
---
Alexa Ranking: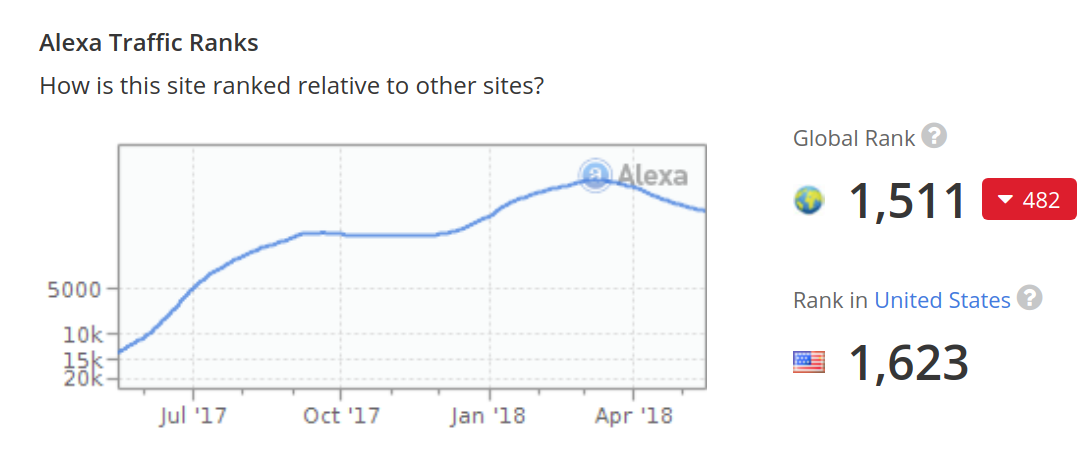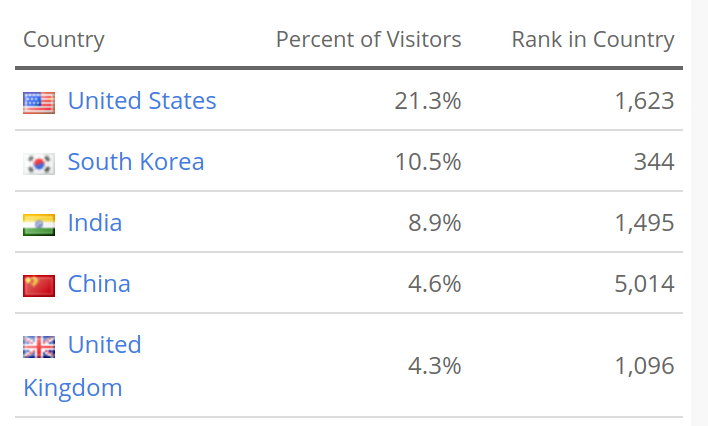 ---

Blue=Steemit - Red=Steem

Yellow=Bitcoin

Daily Accounts Transacting: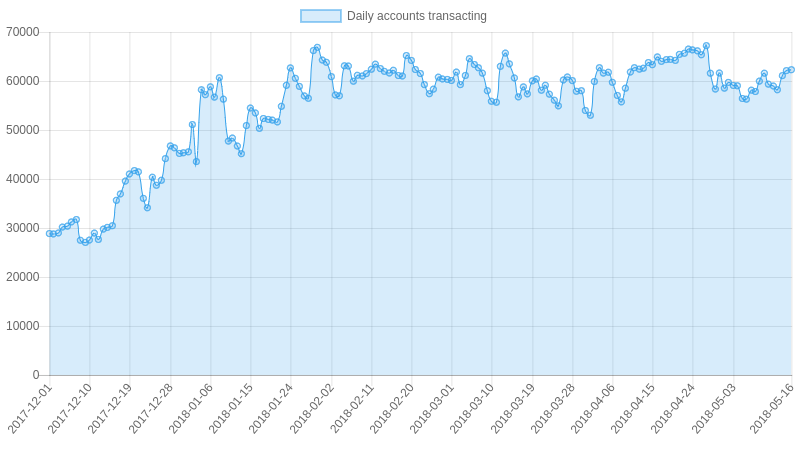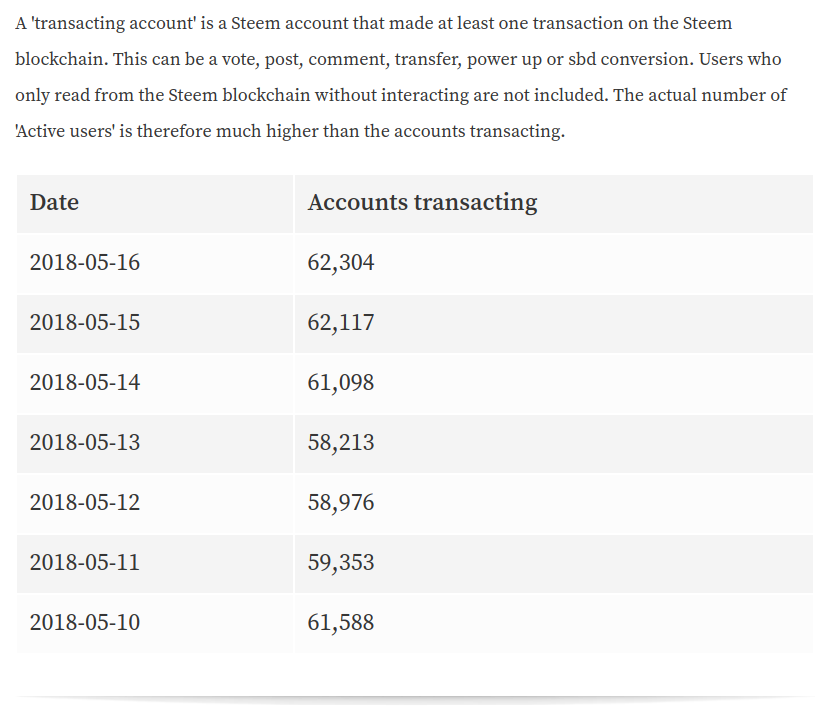 Source
---
Daily Accounts Created: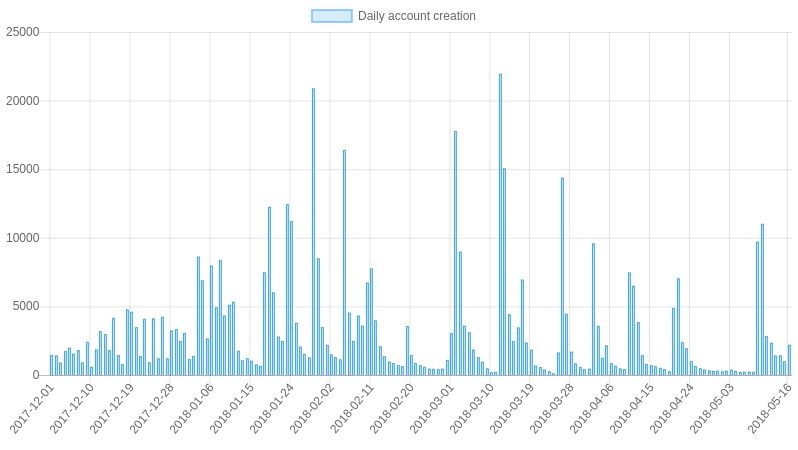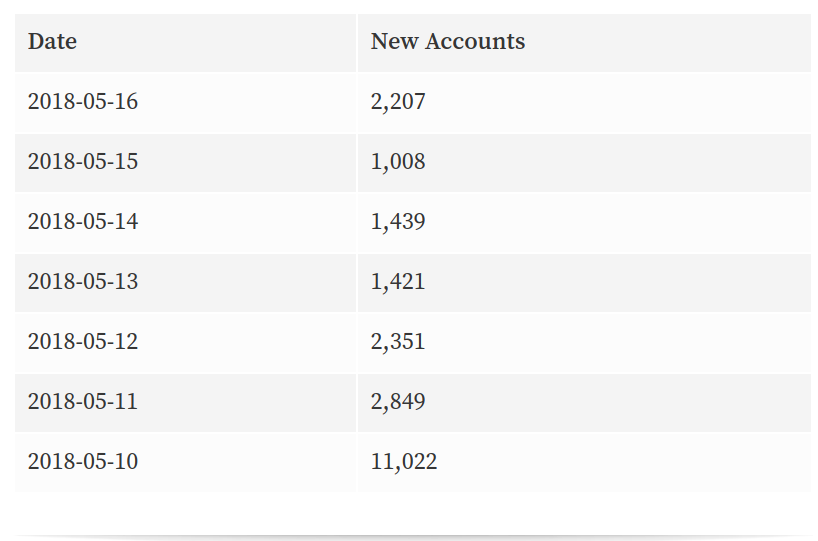 Source
---
Daily Number of Posts: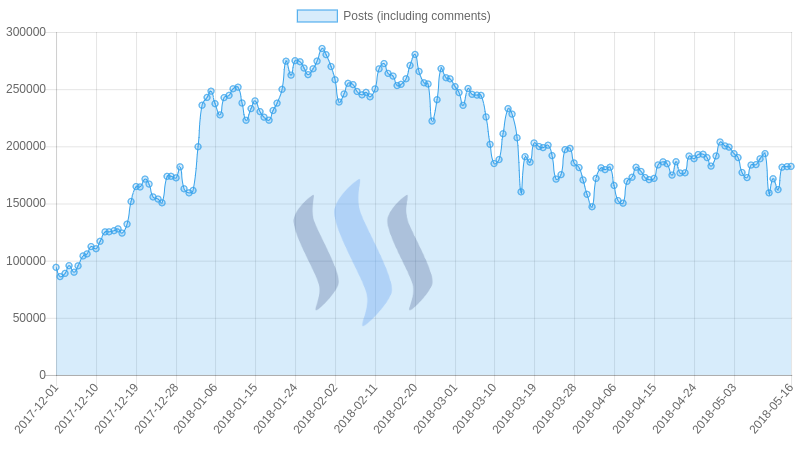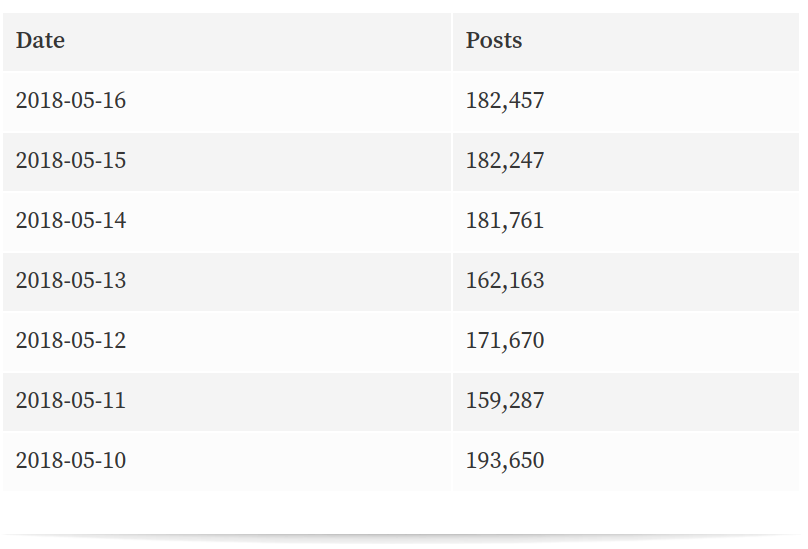 ---
Daily Number of Votes: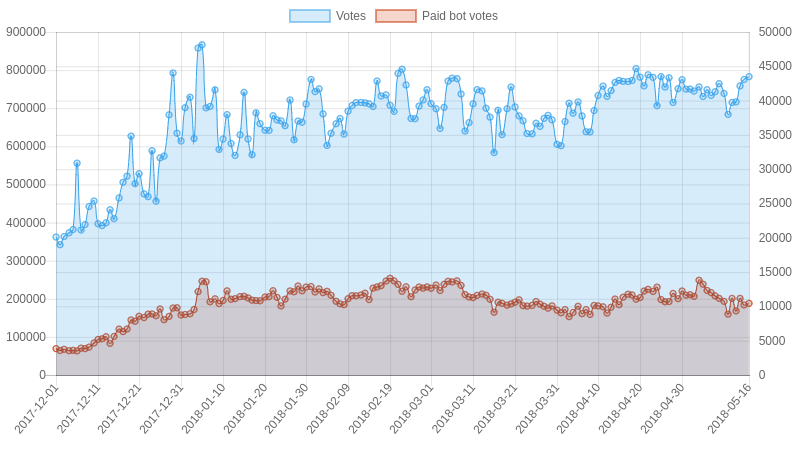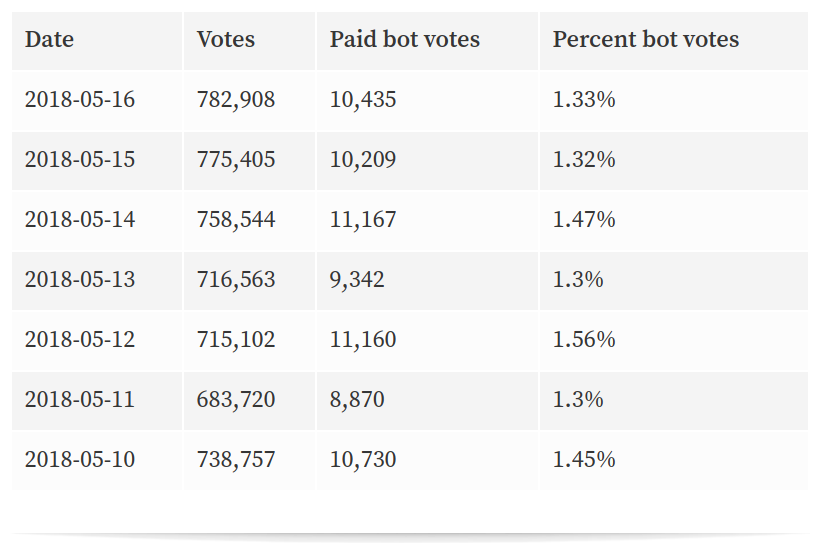 Source
---
Posts + Comments per Post: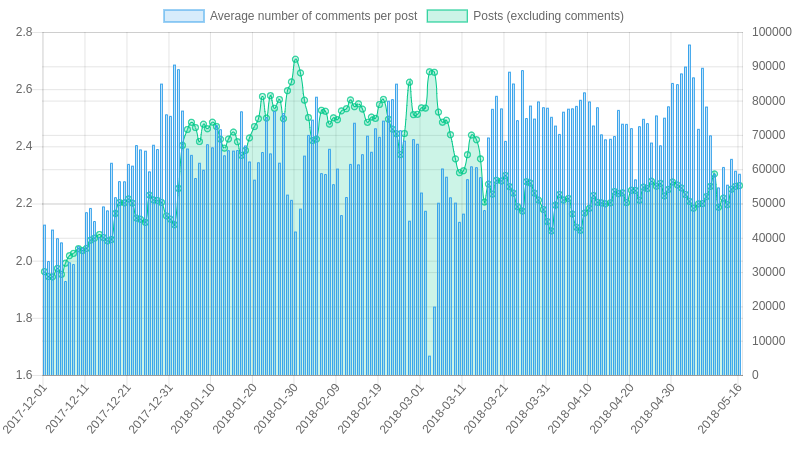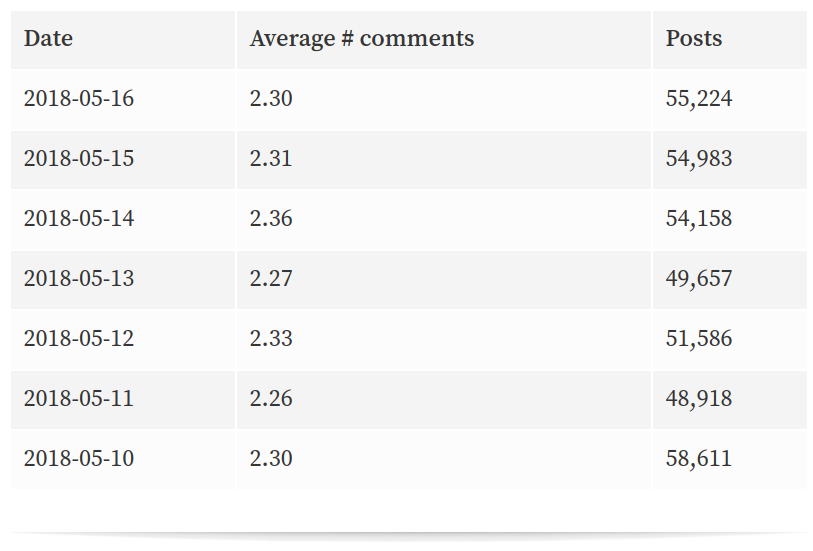 Source
---
Daily Amount of Steem Powered UP & DOWN: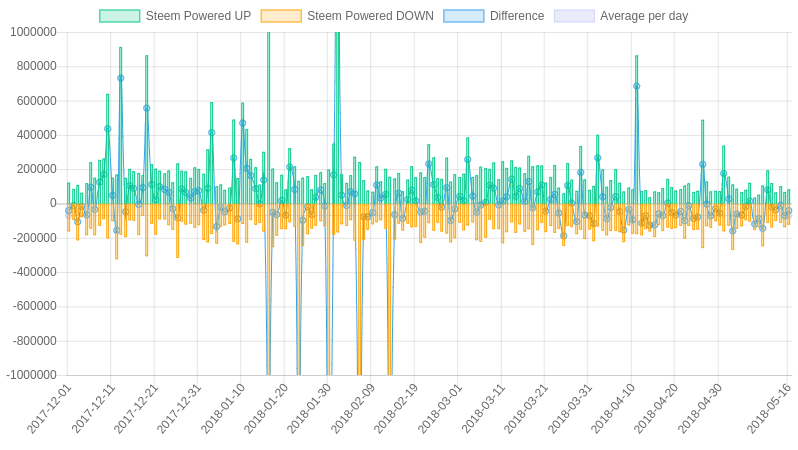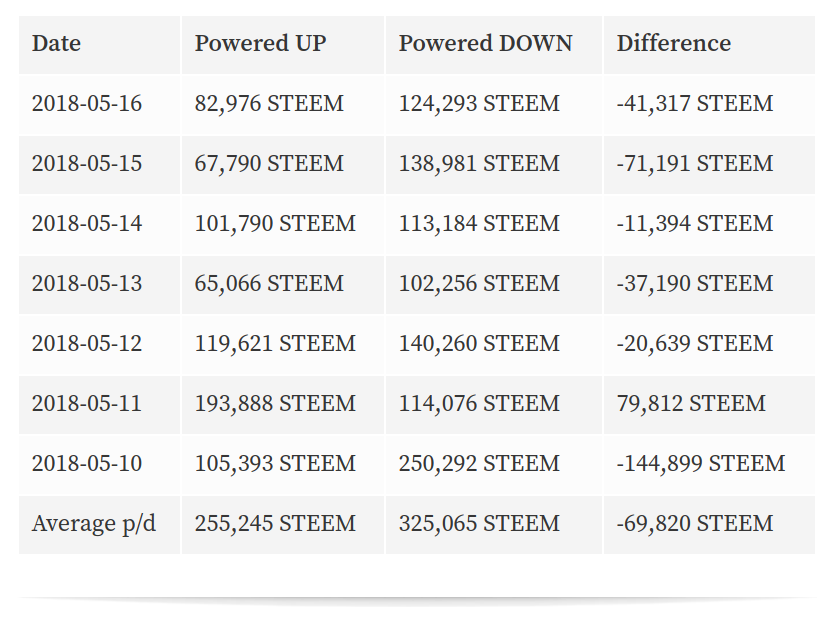 Source
---
Daily Steem Transfers from and to exchanges: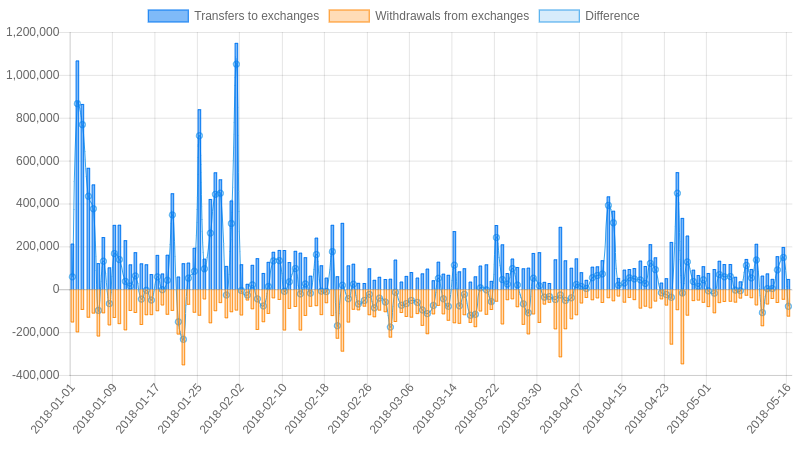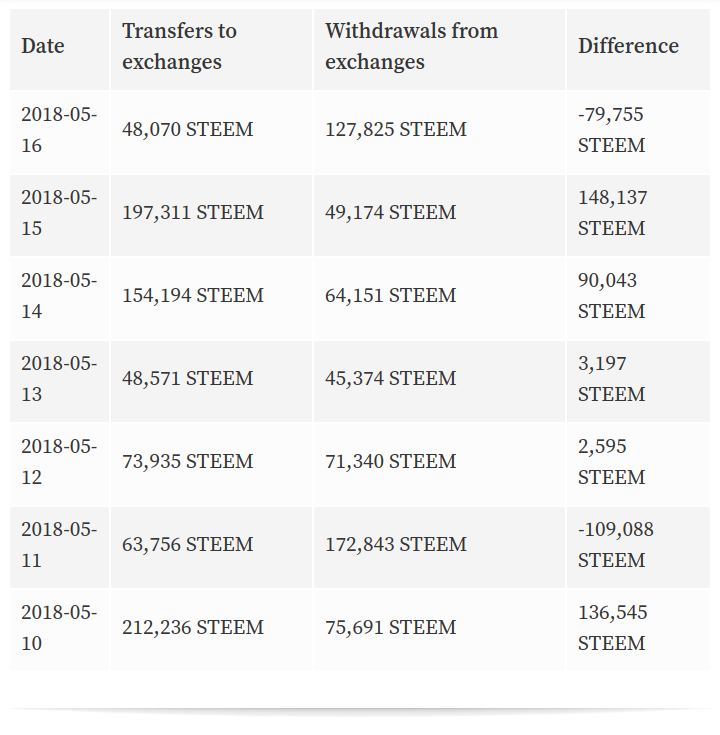 Source
---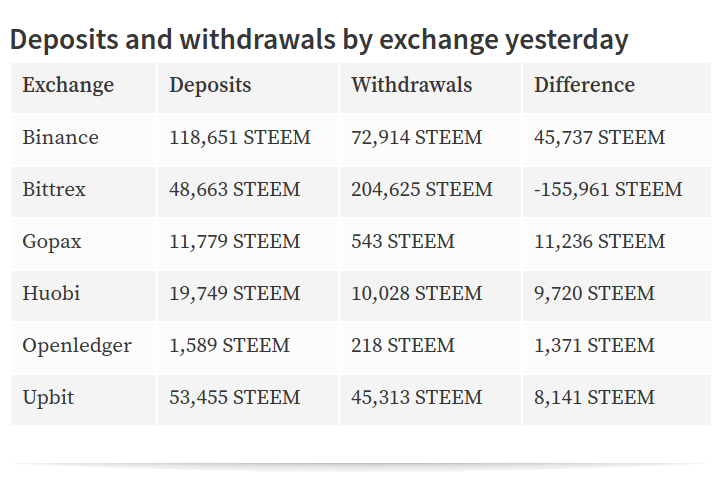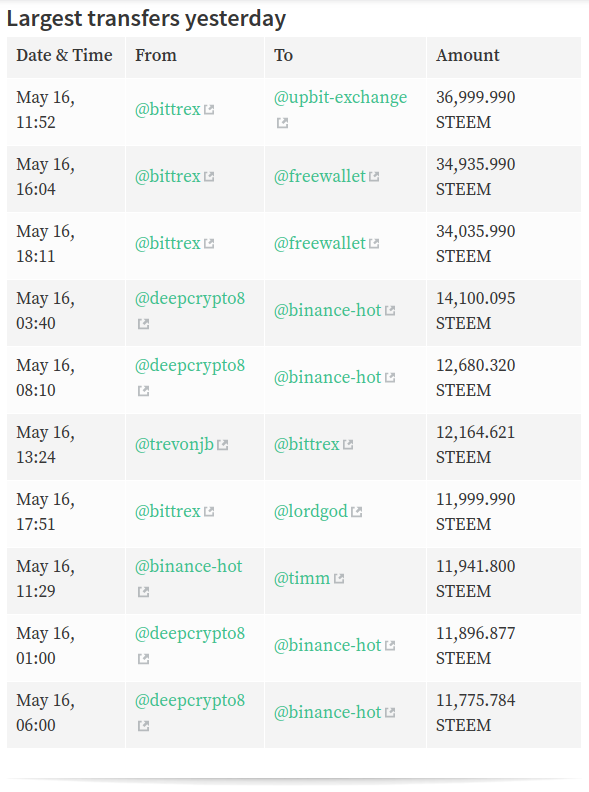 ---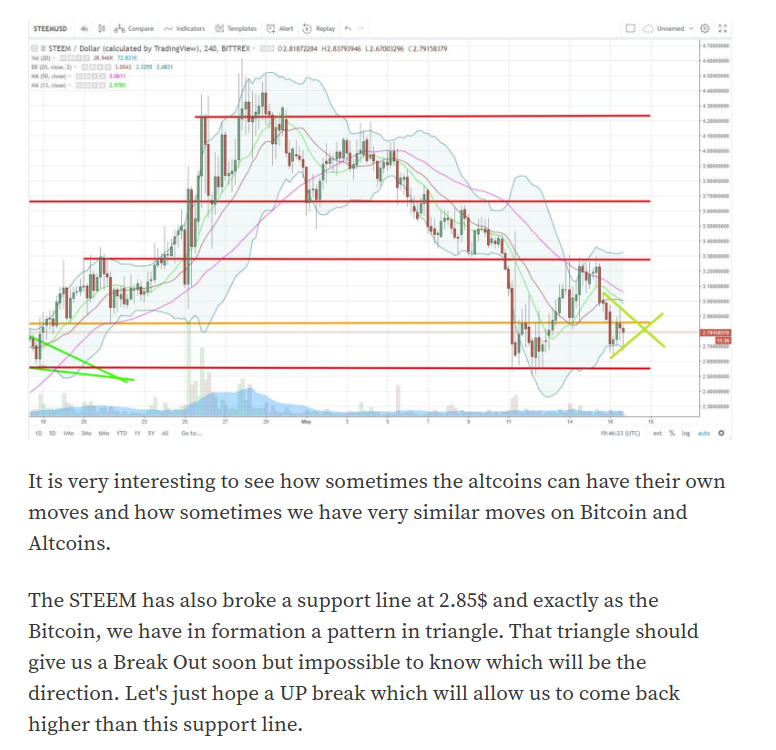 ---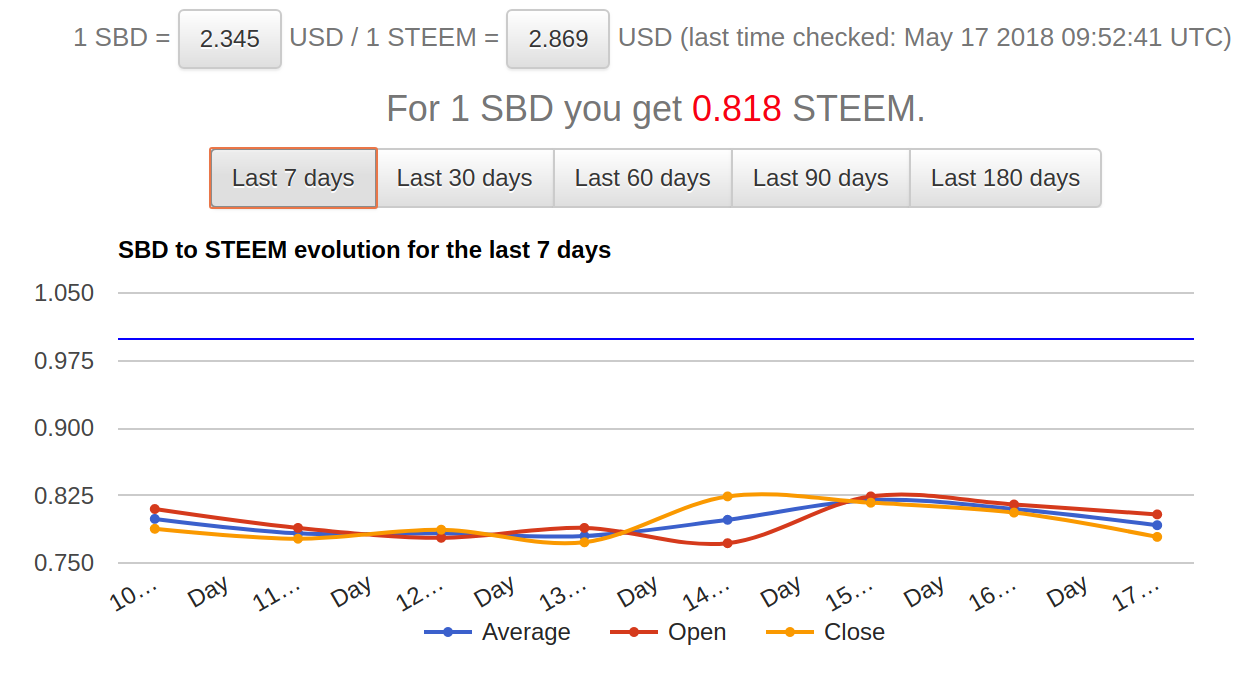 ---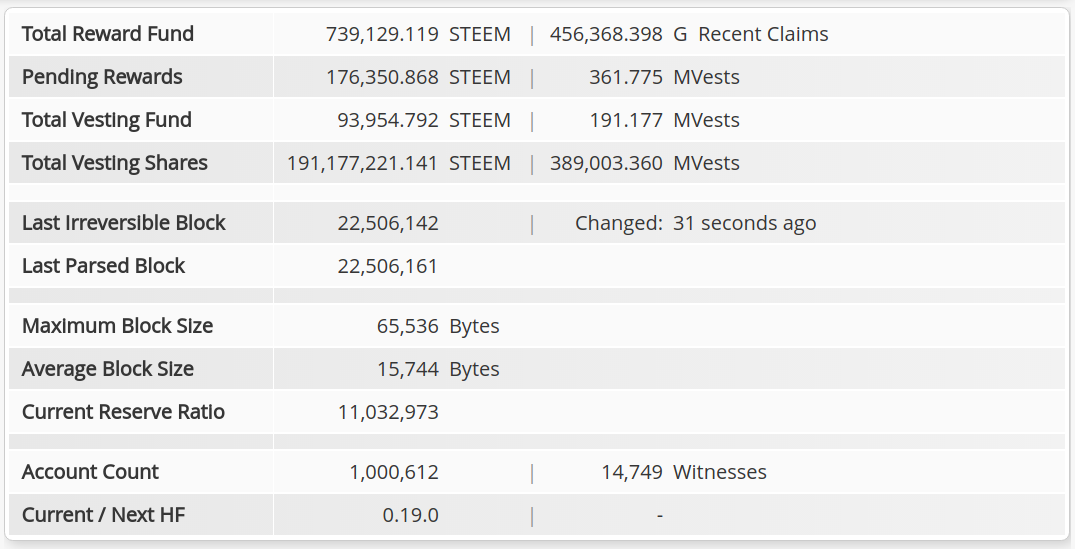 ---

LINKS:
SteemFollower - Receive More Upvotes.
SteemEngine - Receive More Upvotes and Followers.
SmartSteem - Buy Upvotes, Sell your Votes, Bid-Bot, Delegate SP.
promo-steem.com - Decentralized Promotion and Voluntaryist Network.
OpenLedger - The Decentralized Exchange for Trading Crypto.

CREDITS:
@penguinpablo, @cryptopassion, @blocktivity
Alexa Ranking | Blockchain Activity | Google Trends
CoinMarketCap | Steem Ocean | Steem Supply | CoinCheckUp

Welcome to Join my Steem Discord Channel.

---
STAY TUNED, CHEERS & MAY THE STEEM BE WITH YOU...
---