[2018-05-23] The Daily STEEM Blockchain Update!
..:: * ::..
by @reko
..:: :: :: * :: :: ::..

Steem Power: 11,678.459 | Reputation: 69.143 | Followers: 6186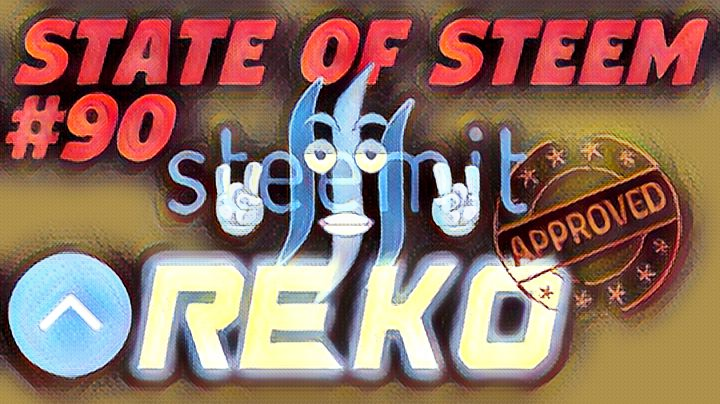 STEEM is going sideways while the market has turned RED overall. STEEM gaining some in value on BTC. Seems like the climate has changed quite a bit lately with a drastic decrease in organic voting. One might wonder how that will affect the price going forward...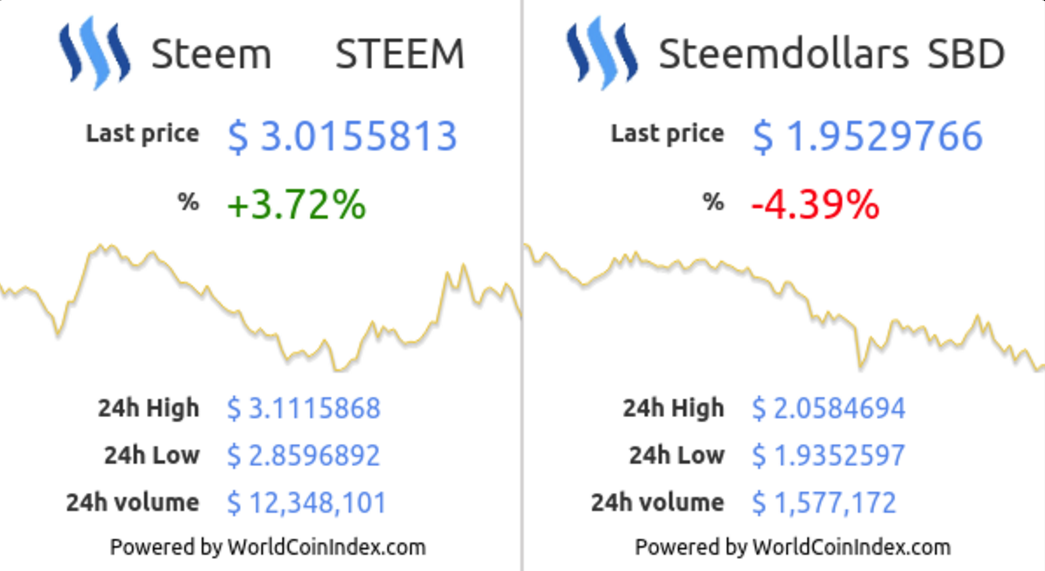 ---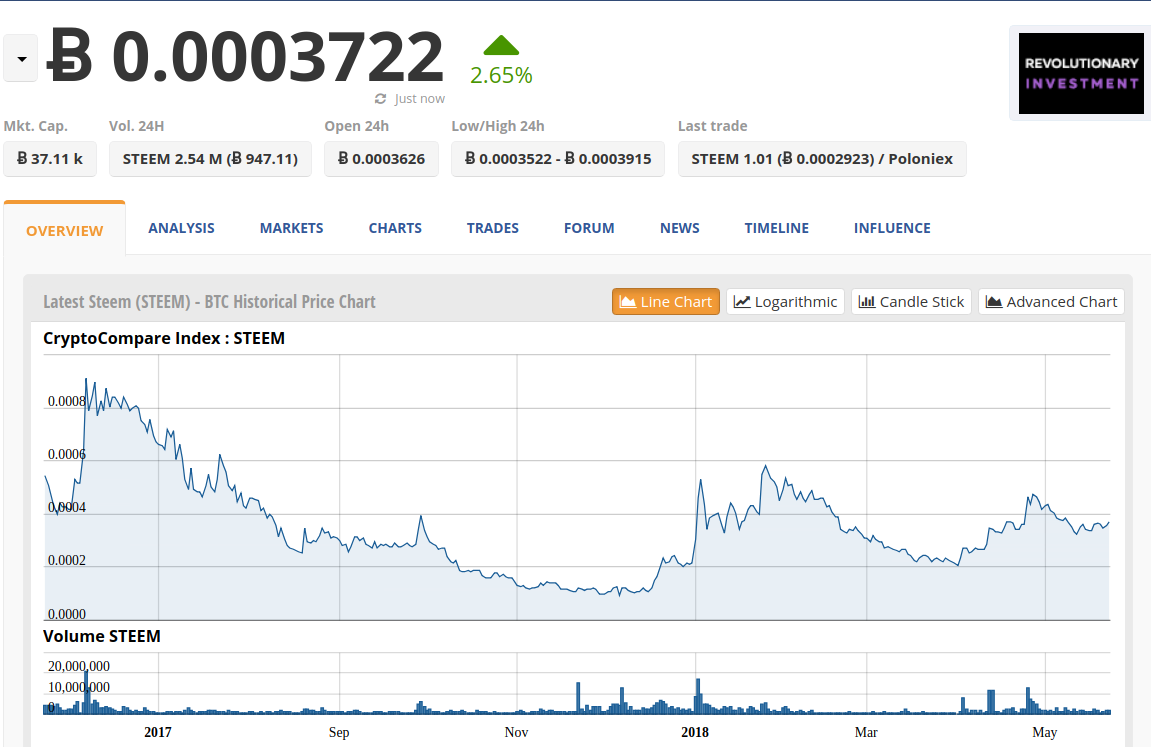 ---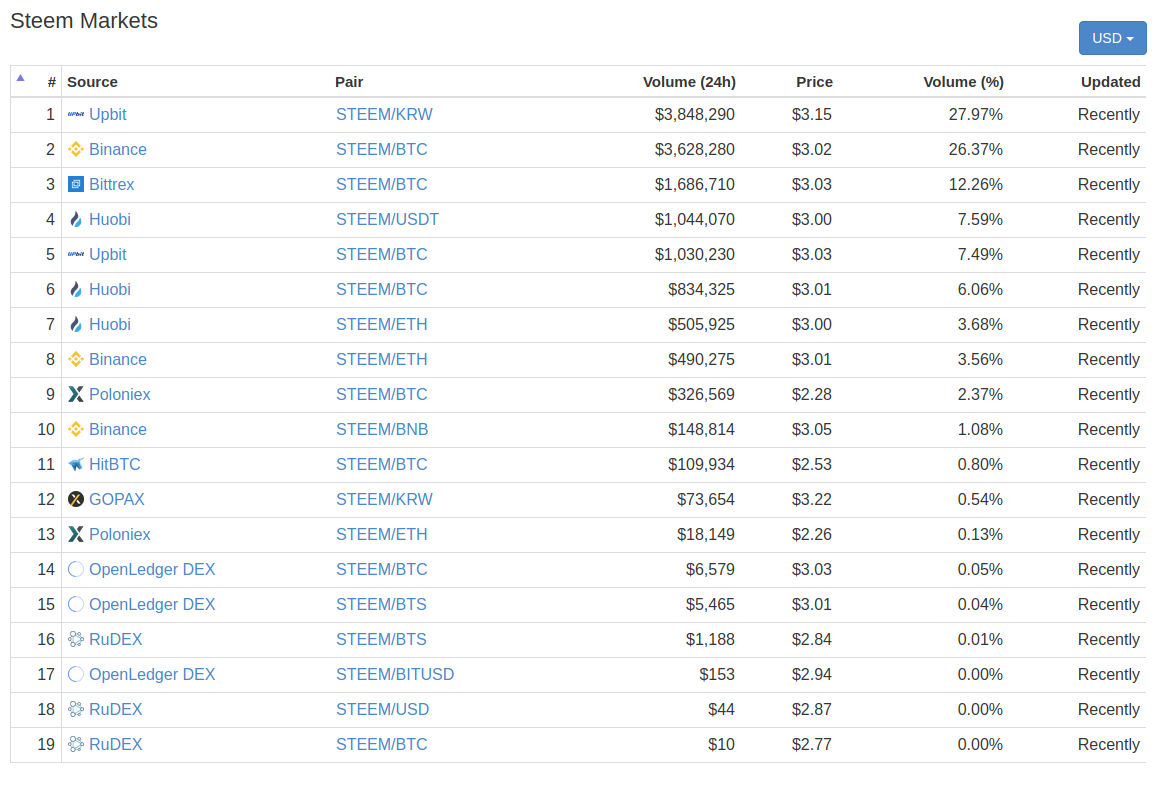 ---
Source
---

CUI = A ratio of blockchain daily activity to total blockchain capacity.
AVI (Activity Valuation Index) = A ratio of blockchain activity to market cap valuation (the higher the better).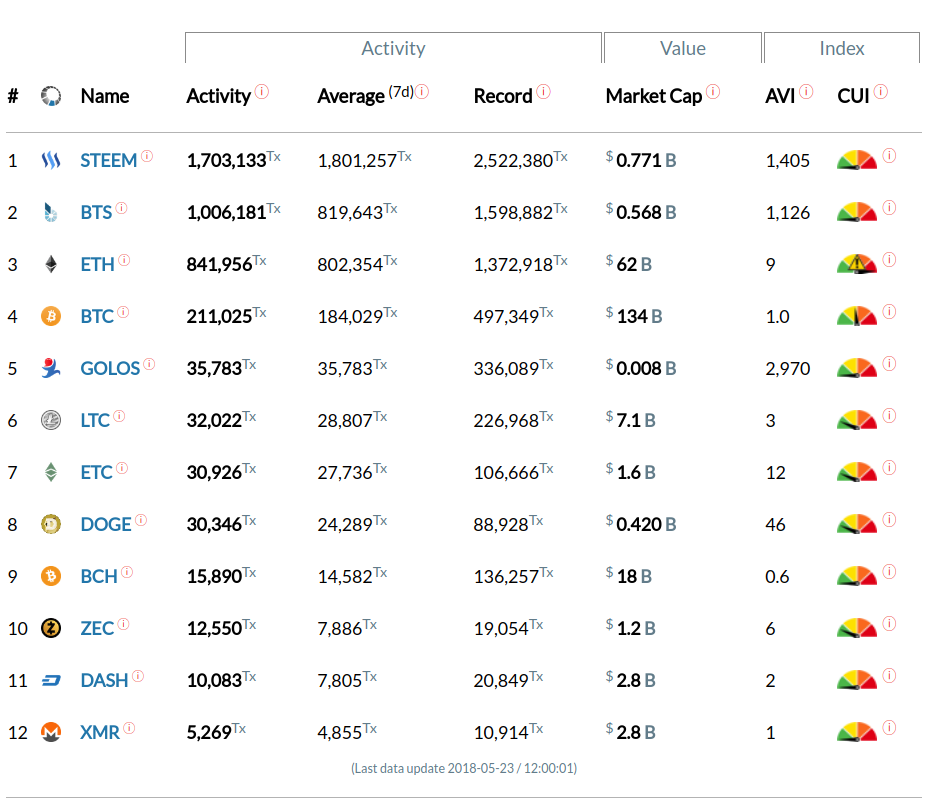 The Steem blockchain at 0.14% of it's capacity with number one highest activity, double that of BitShares and Ethereum...
---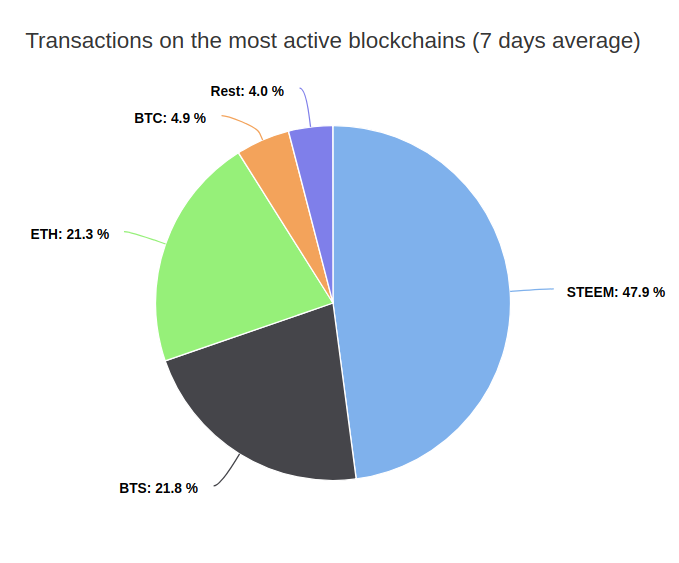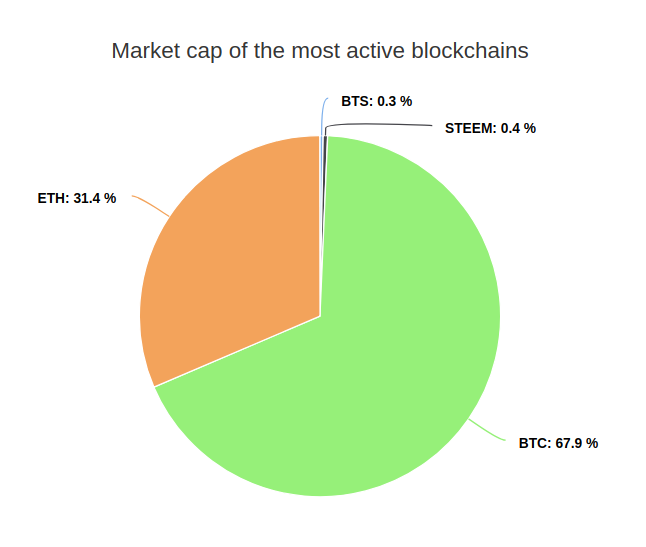 Source
---
Alexa Ranking: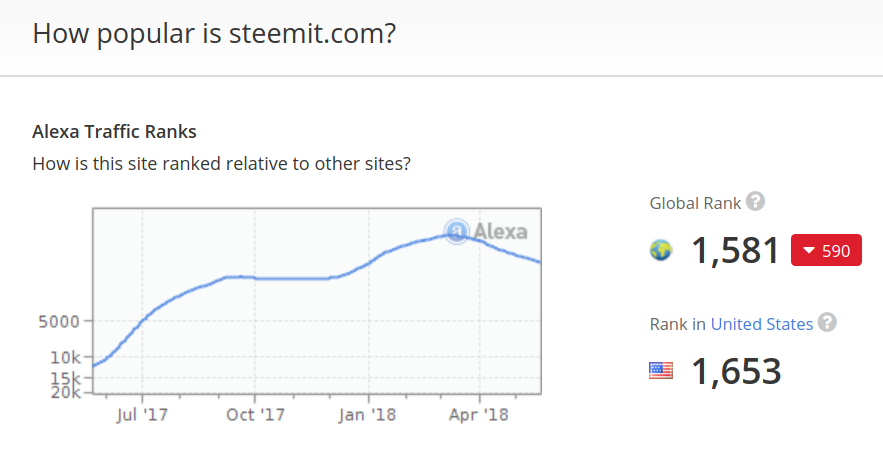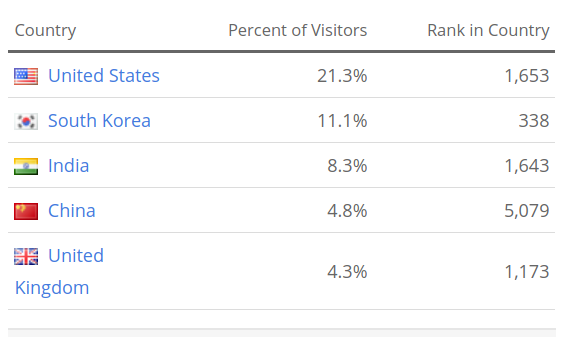 ---

Blue=Steemit - Red=Steem

Yellow=Bitcoin

Daily Accounts Transacting: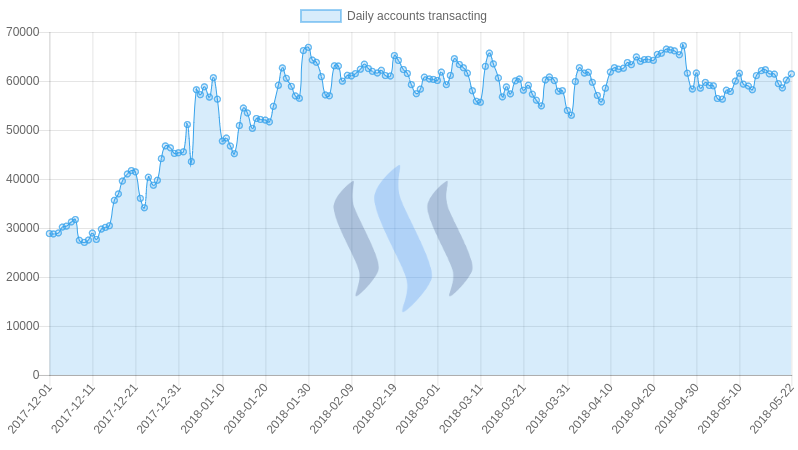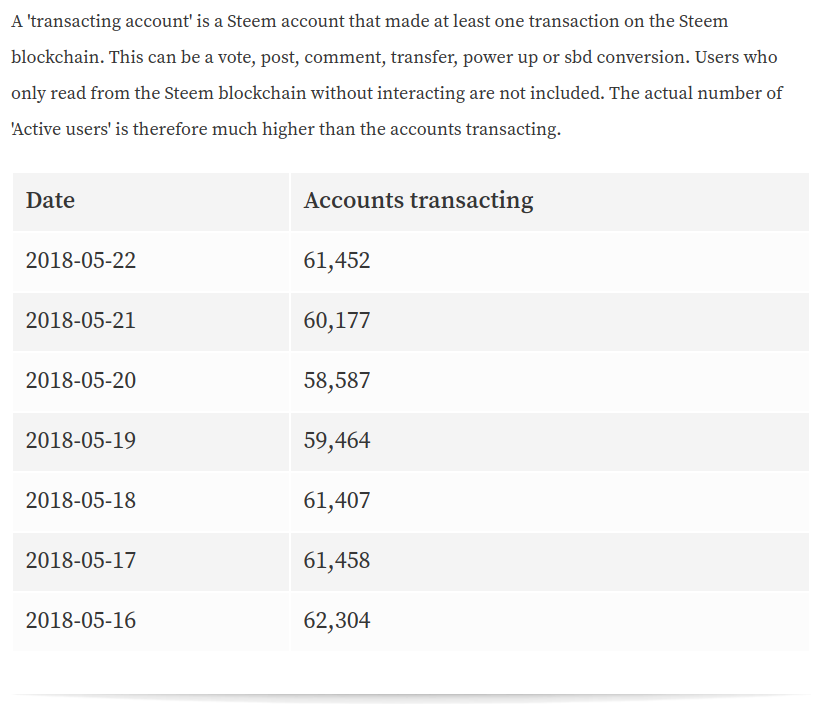 Source
---
Daily Accounts Created: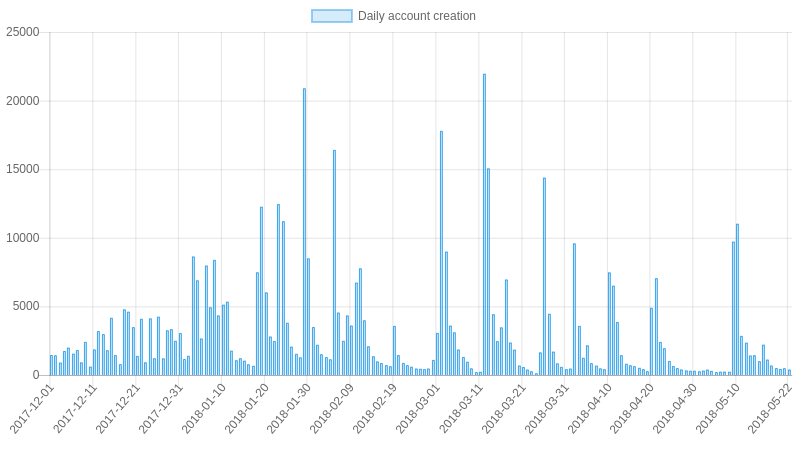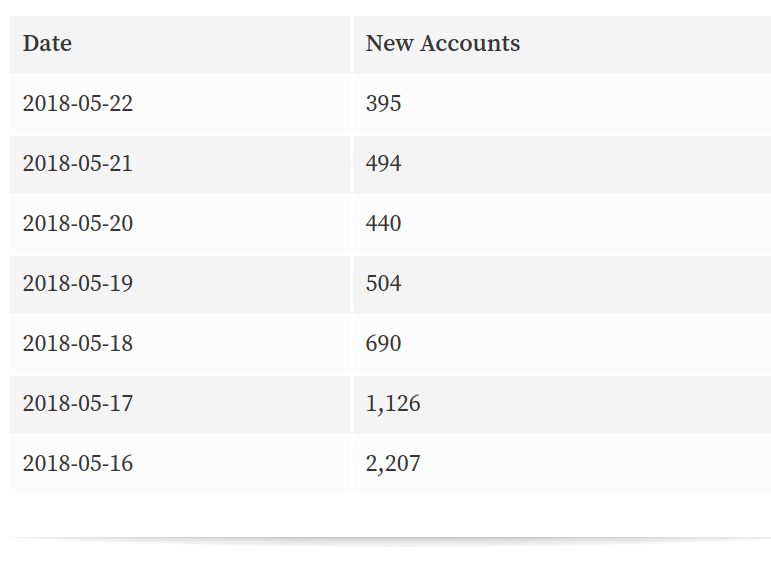 Source
---
Daily Number of Posts: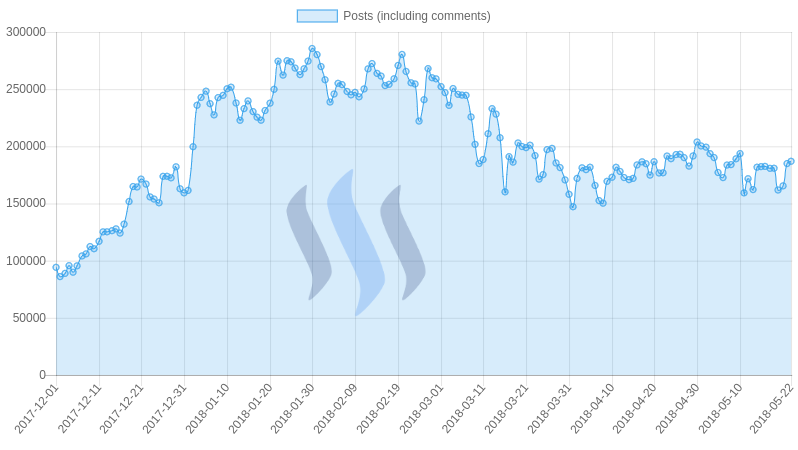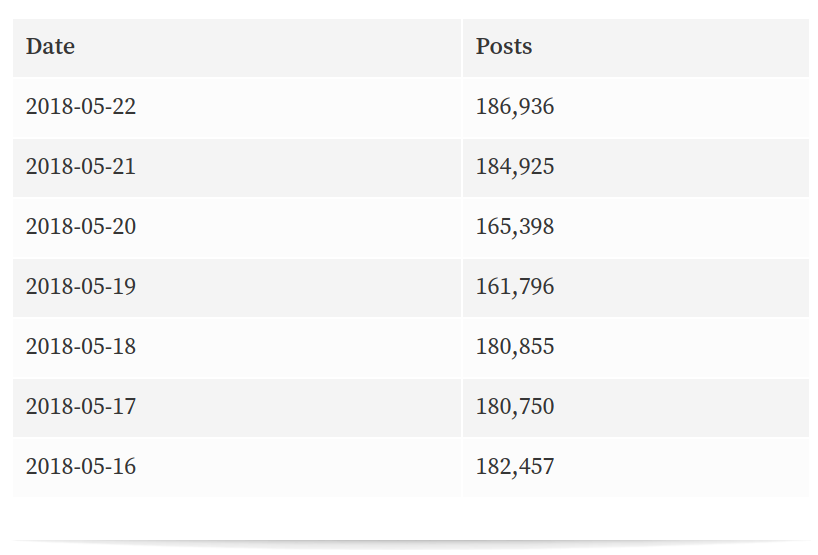 Source
---
Daily Number of Votes: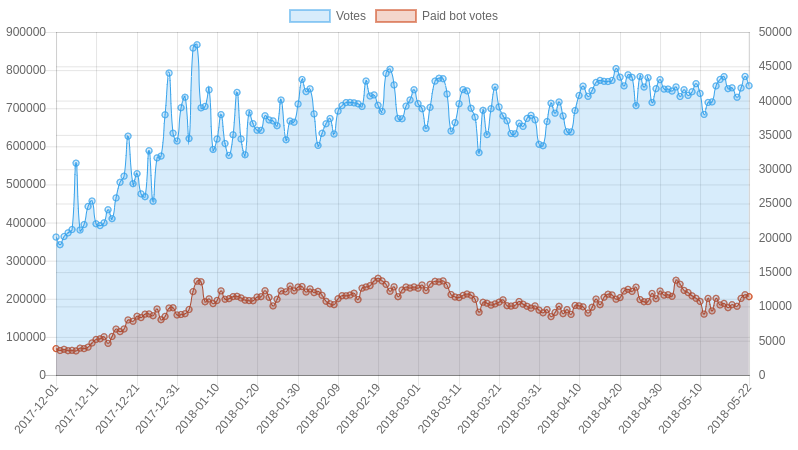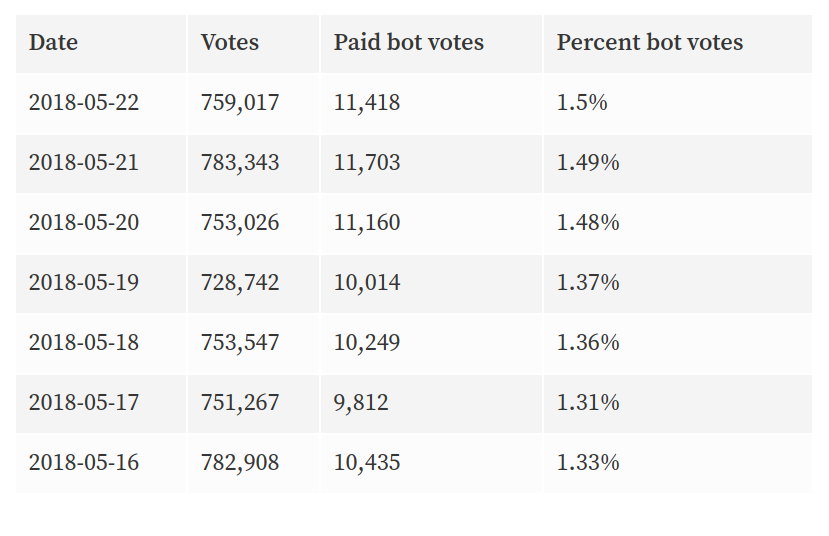 Source
---
Posts + Comments per Post: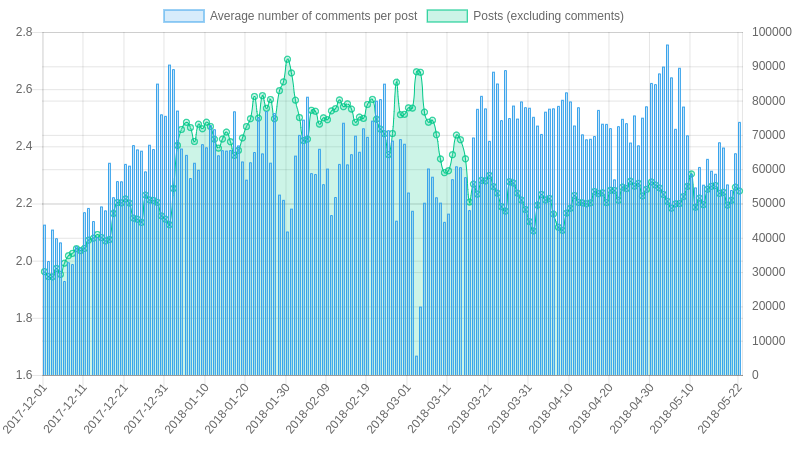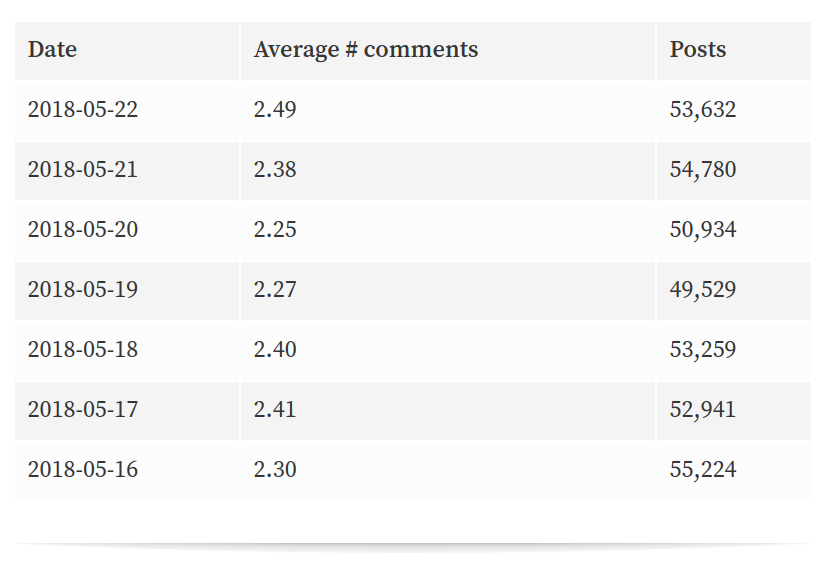 Source
---
Daily Amount of Steem Powered UP & DOWN: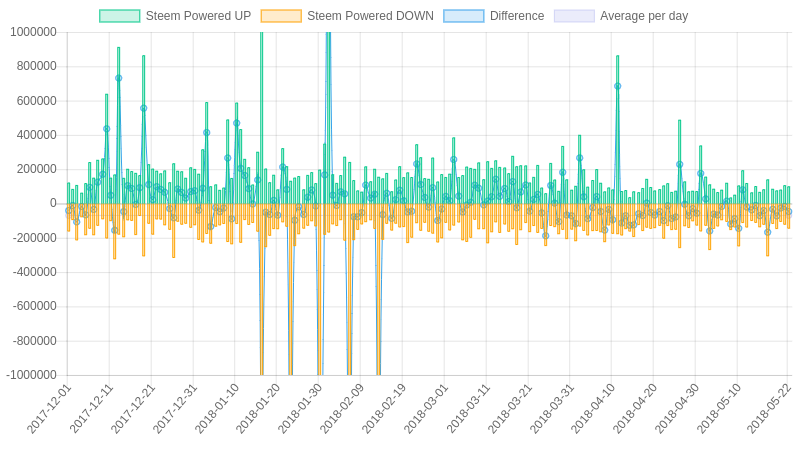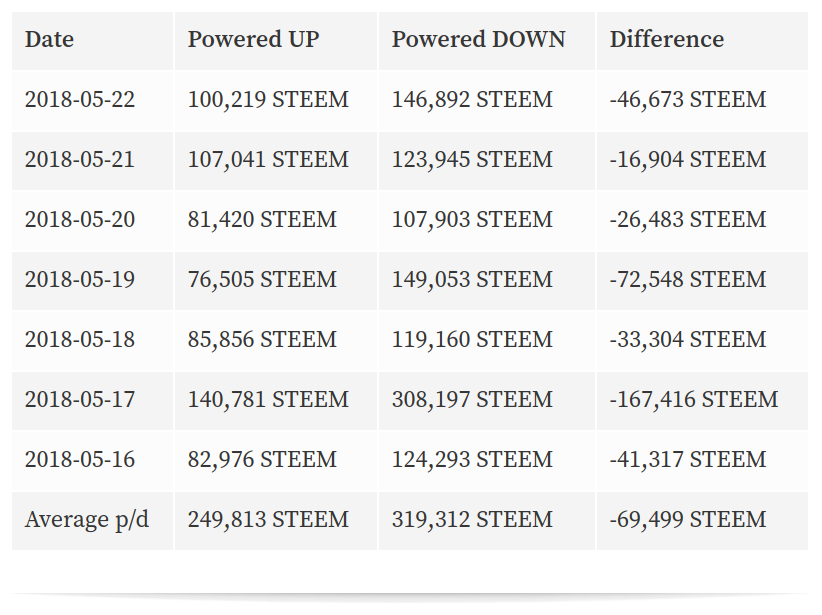 Source
---
Daily Steem Transfers from and to exchanges: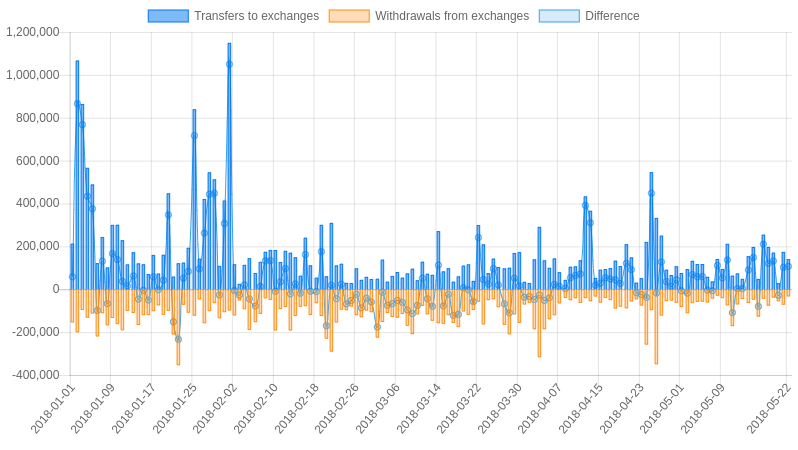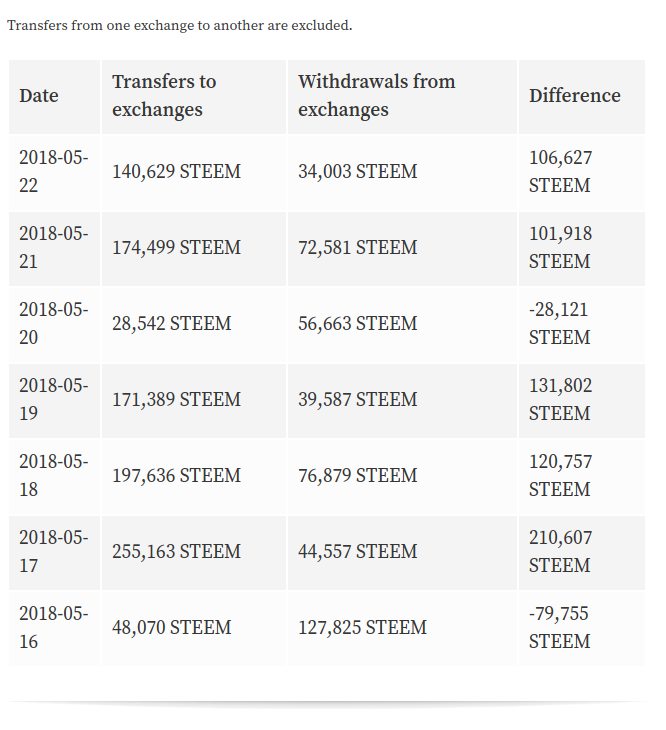 Source
---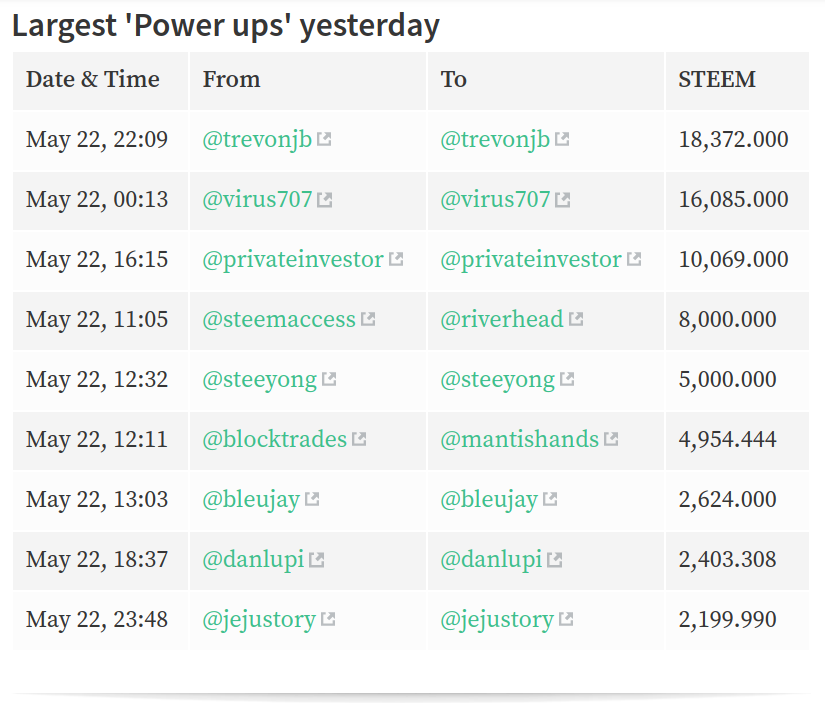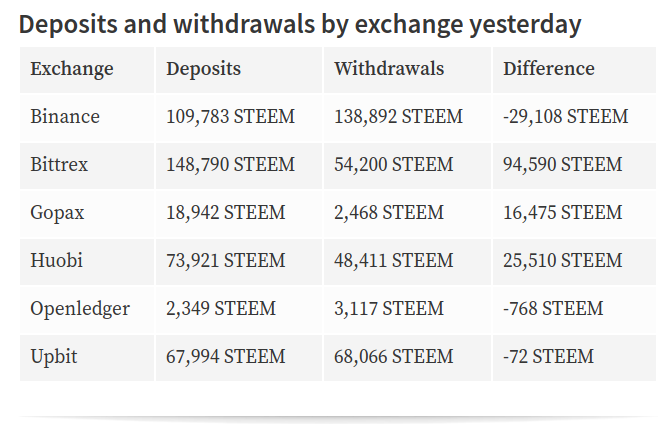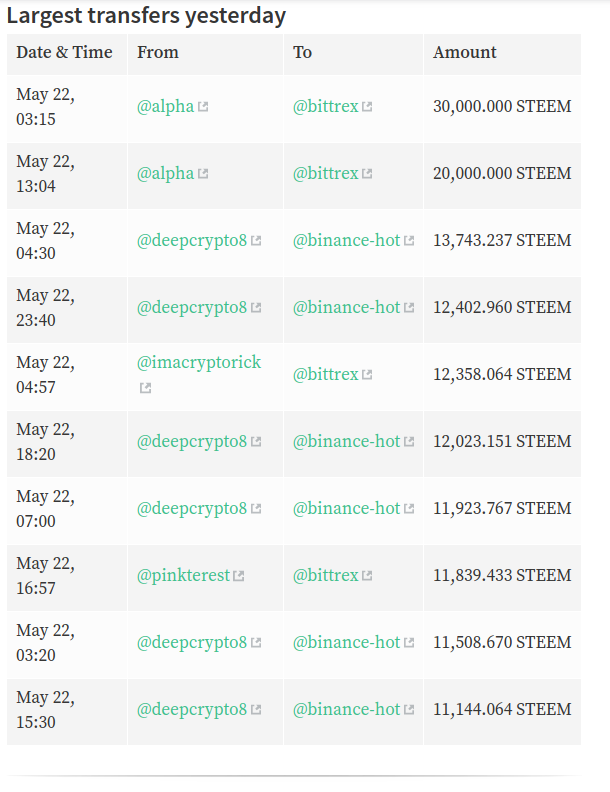 ---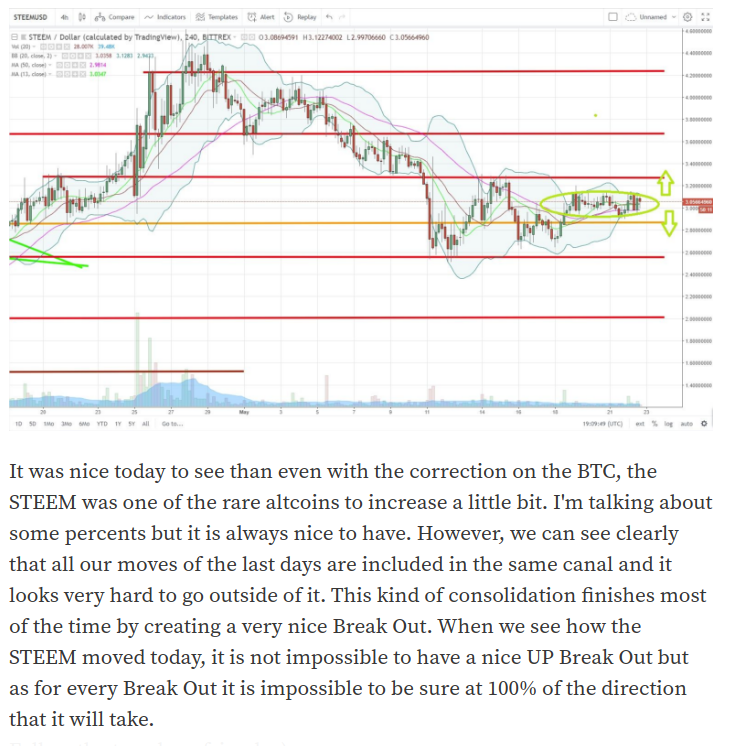 Source
---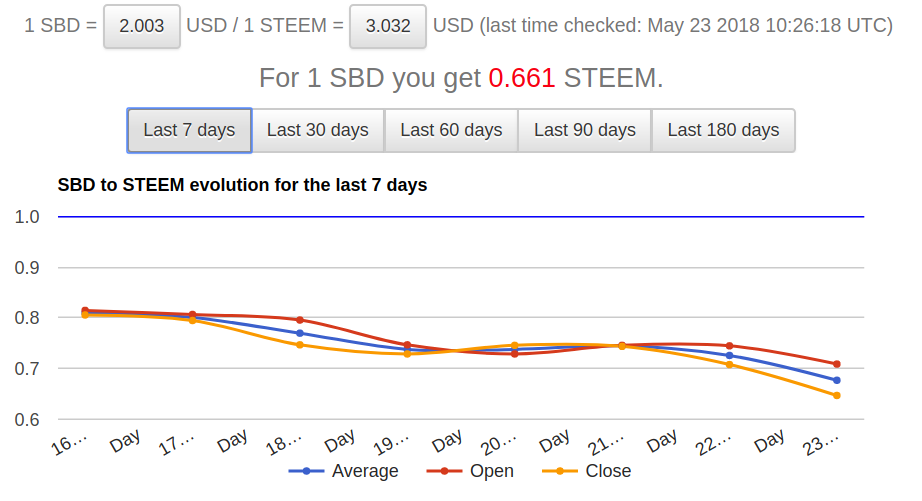 Source
---
Source
---

LINKS:
SteemFollower - Receive More Upvotes.
SteemEngine - Receive More Upvotes and Followers.
SmartSteem - Buy Upvotes, Sell your Votes, Bid-Bot, Delegate SP.
promo-steem.com - Decentralized Promotion and Voluntaryist Network.
OpenLedger - The Decentralized Exchange for Trading Crypto.

CREDITS:
@penguinpablo, @cryptopassion, @blocktivity
Alexa Ranking | Blockchain Activity | Google Trends
CoinMarketCap | Steem Ocean | Steem Supply | CoinCheckUp
Welcome to Join my Steem Discord Channel.

---
STAY TUNED, CHEERS & MAY THE STEEM BE WITH YOU...
---