[2018-06-05] Daily Steem Blockchain Update!
..:: * ::..
by @reko
..:: :: :: * :: :: ::..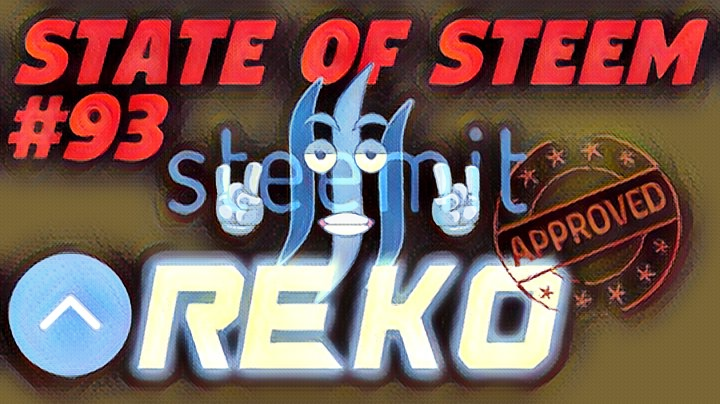 The HitBTC SBD outlier price has been detected at CoinMarketCap and is excluded from the calculation for now. The interest for crypto at the moment is still low but hopefully we'll see it turn around soon as summer is usually a good time for the market. You get quite a lot for your STEEM when buying SBD now so just bought some on the internal market. Now I'm just praying for another pump. Also got myself another 10k SP delegation so I'm at an all time high! :)



---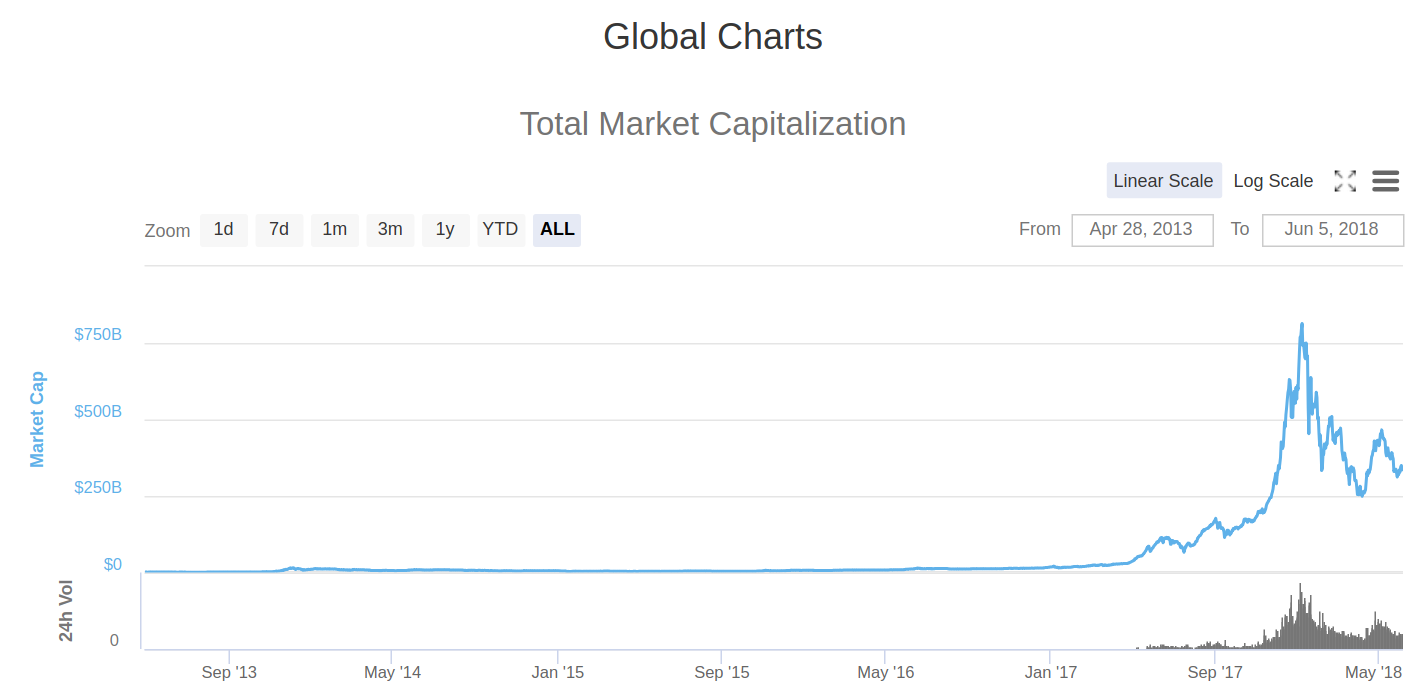 ---
---
---
Source
---

CUI = A ratio of blockchain daily activity to total blockchain capacity.
AVI (Activity Valuation Index) = A ratio of blockchain activity to market cap valuation (the higher the better).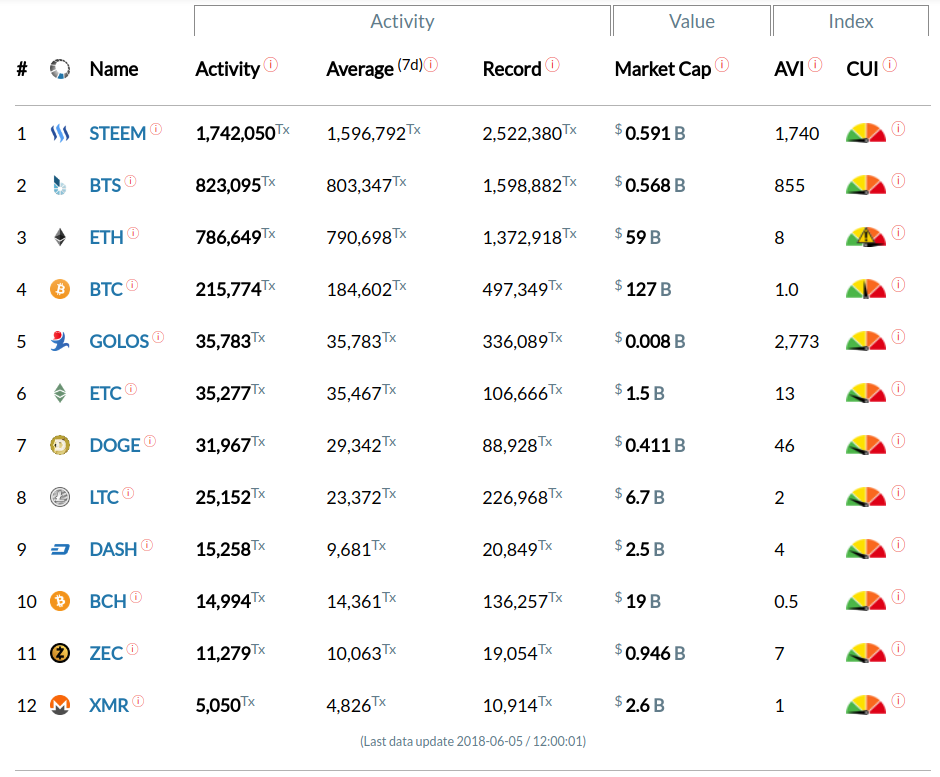 The Steem blockchain at 0.14% of it's capacity with number one highest activity.
---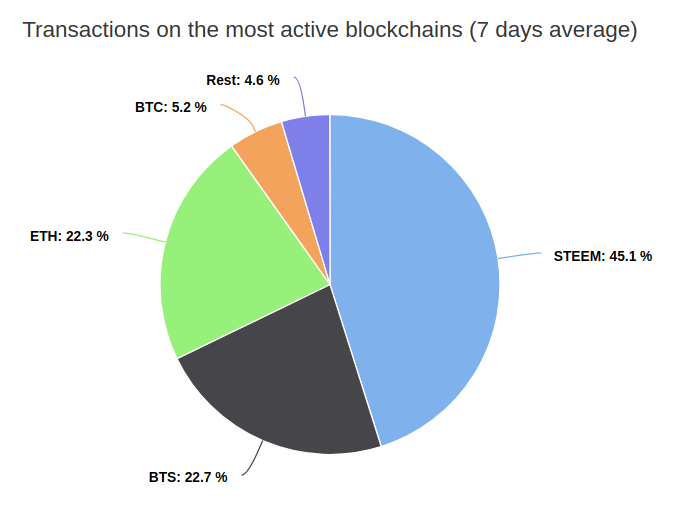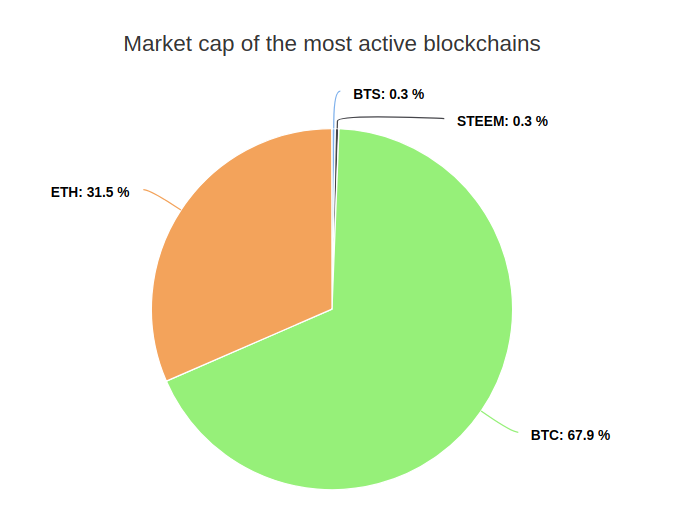 Source
---
Alexa Ranking: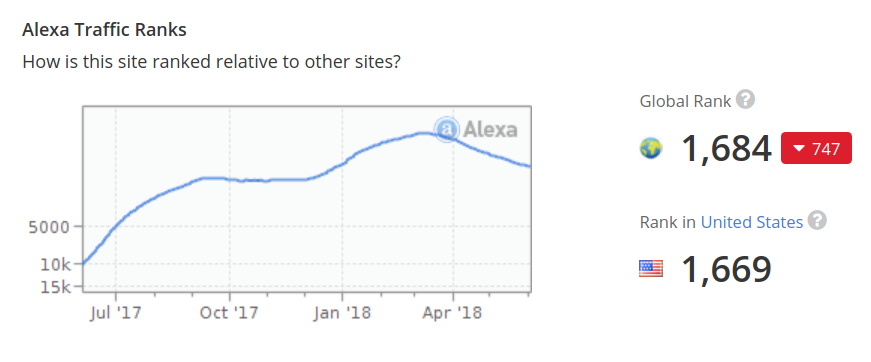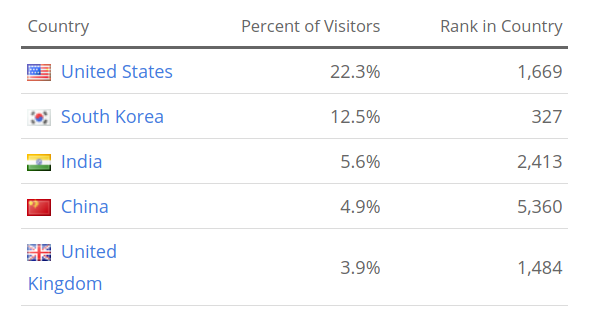 ---

Blue=Steemit - Red=Steem

Yellow=Bitcoin

Daily Accounts Transacting: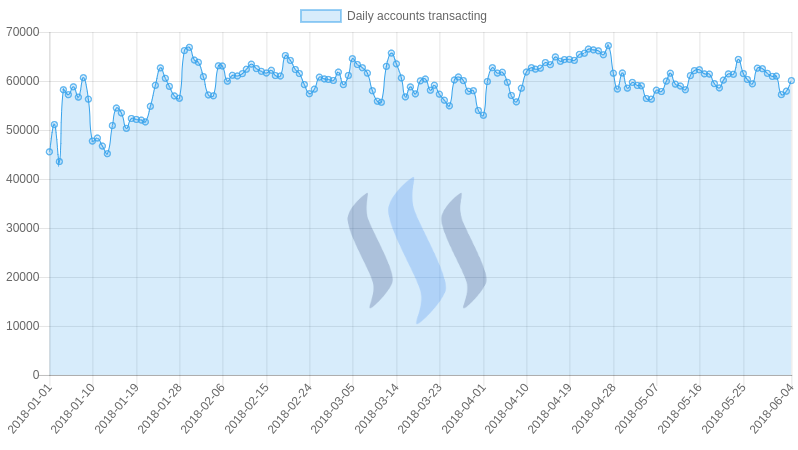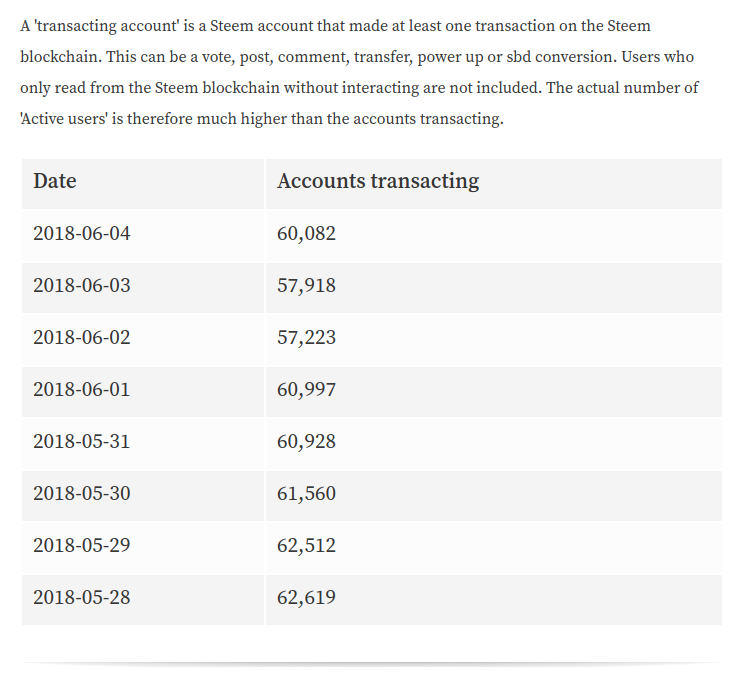 Source
---
Daily Accounts Created: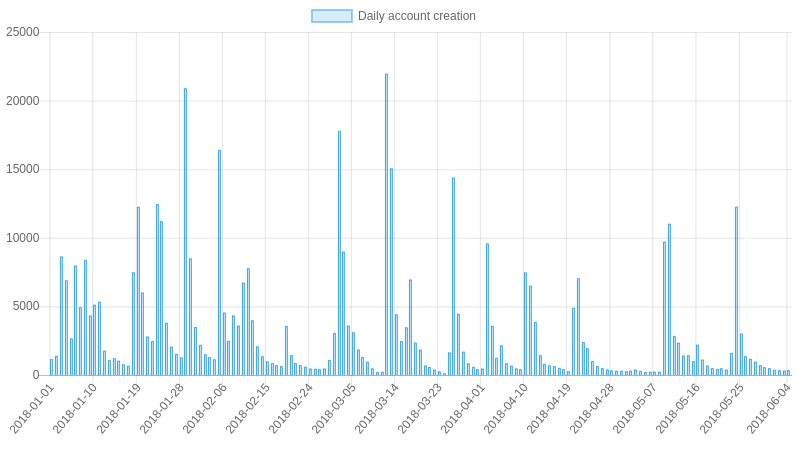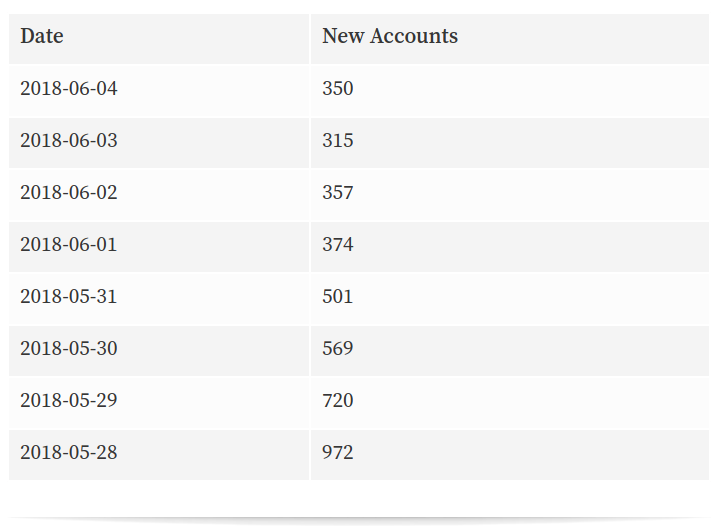 Source
---
Daily Number of Posts: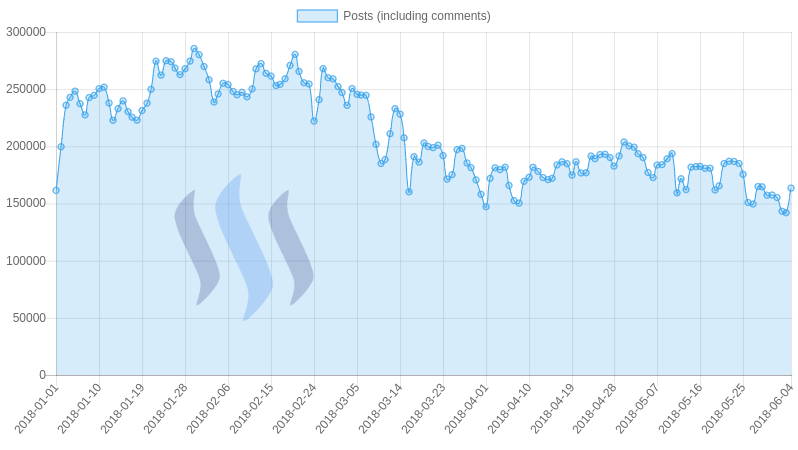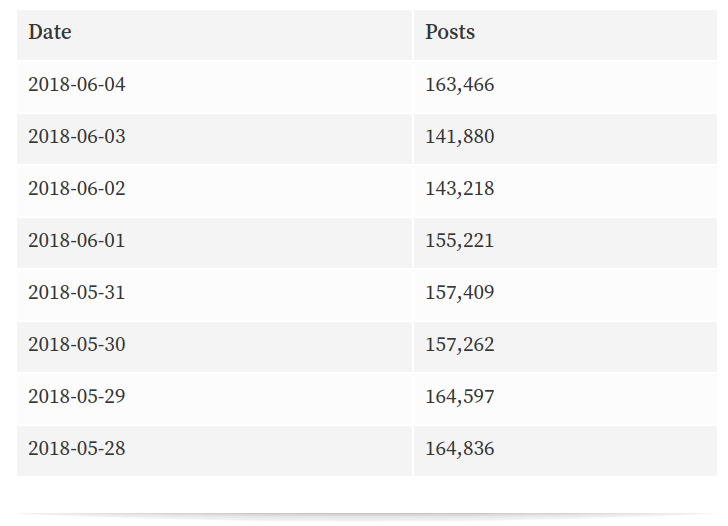 Source
---
Daily Number of Votes: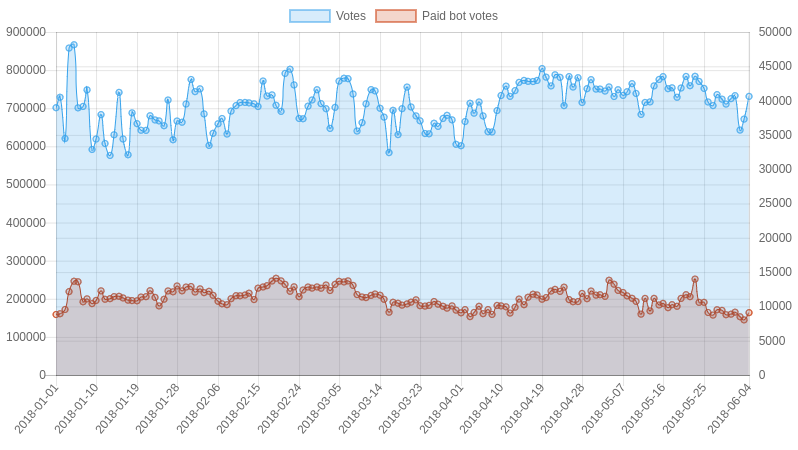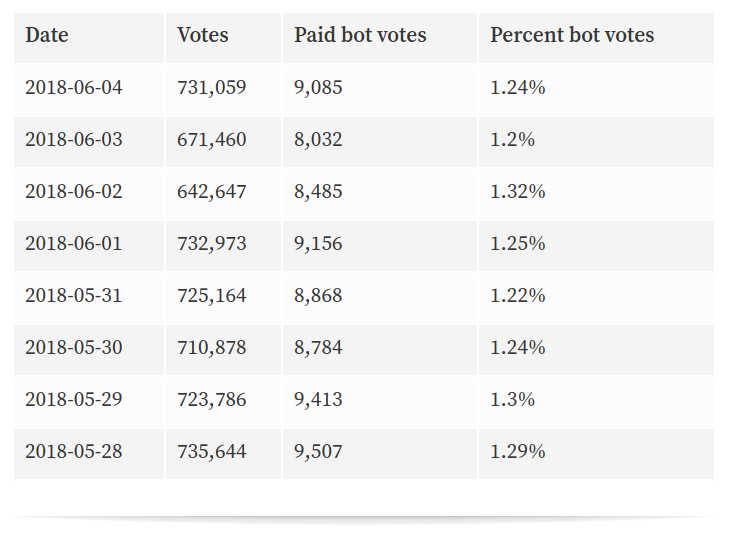 Source
---
Posts + Comments per Post: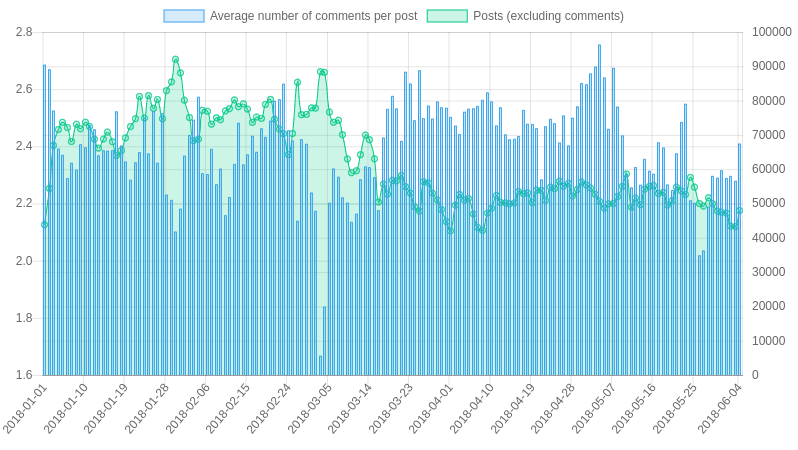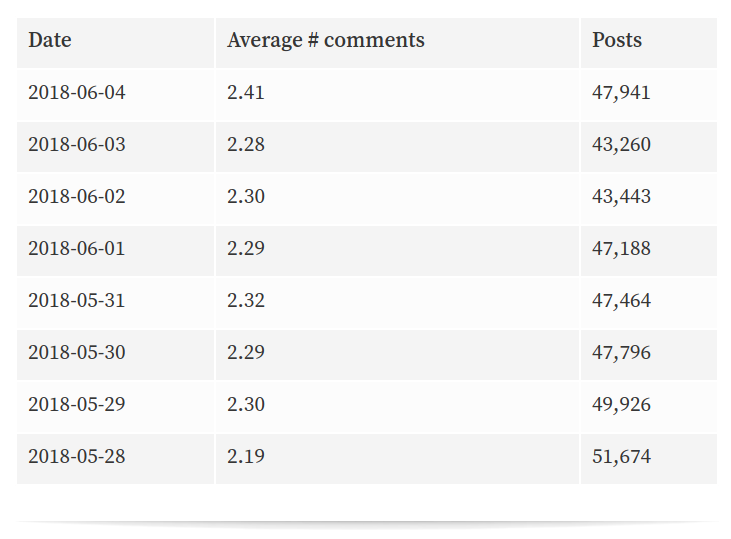 Source
---
Daily Amount of Steem Powered UP & DOWN: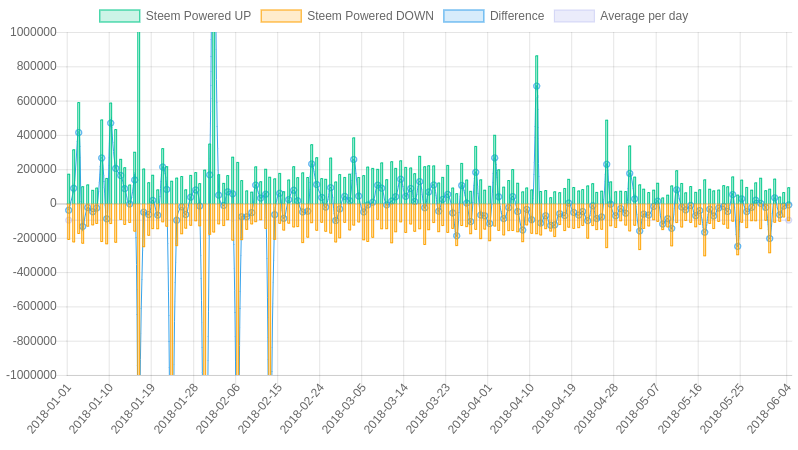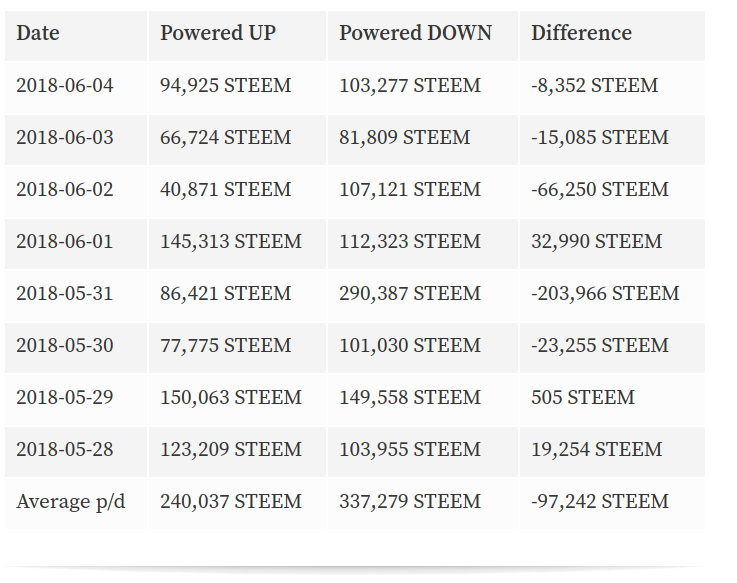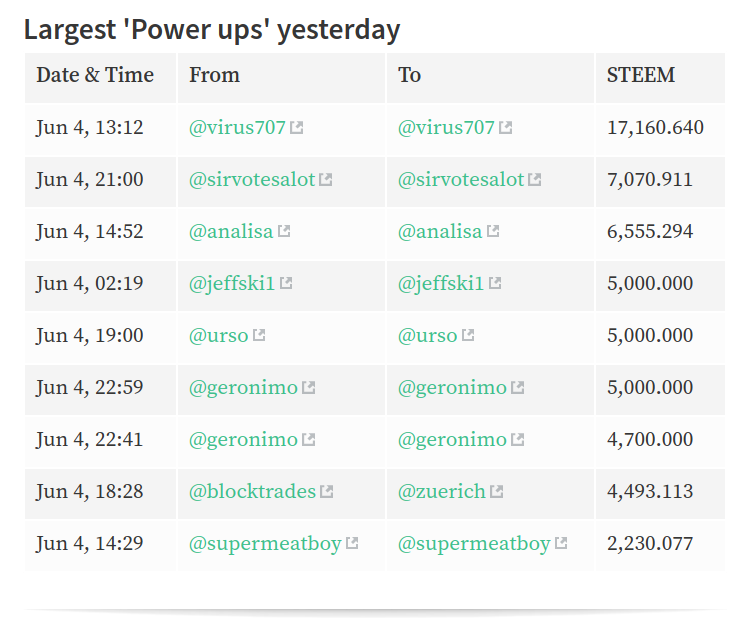 Source
---
Daily Steem Transfers from and to exchanges: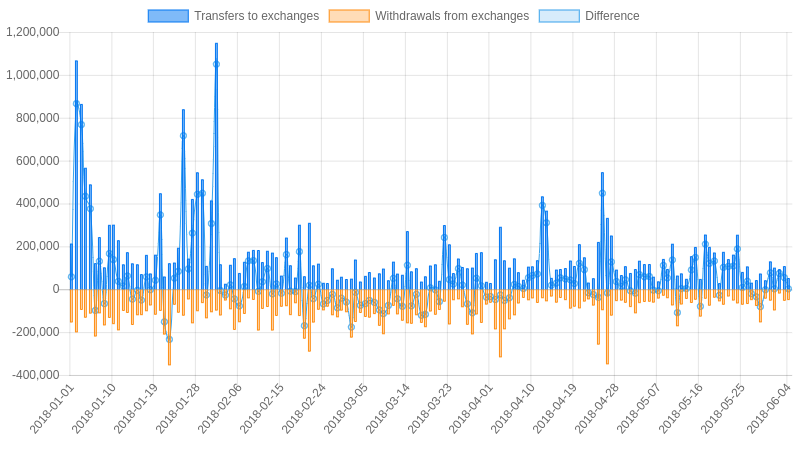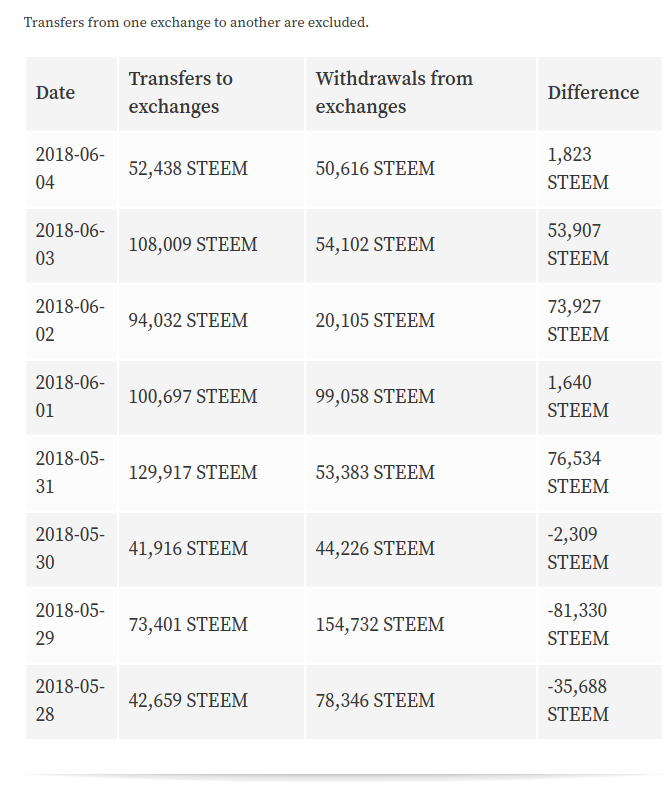 Source
---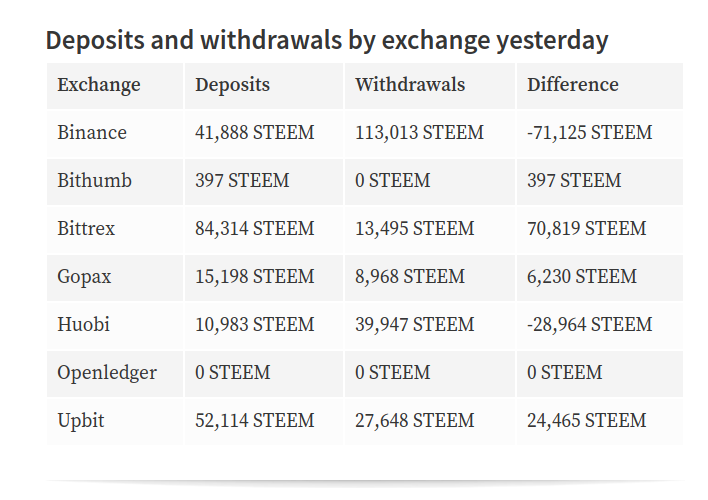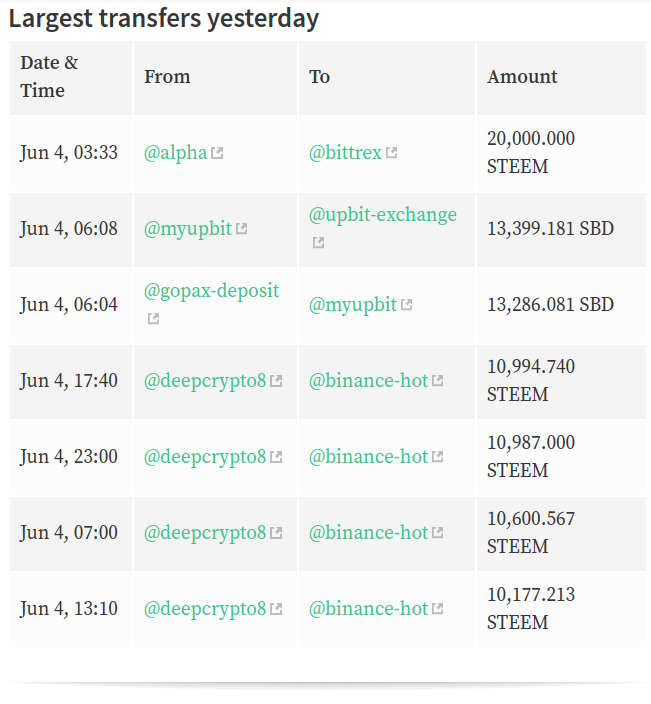 Source
---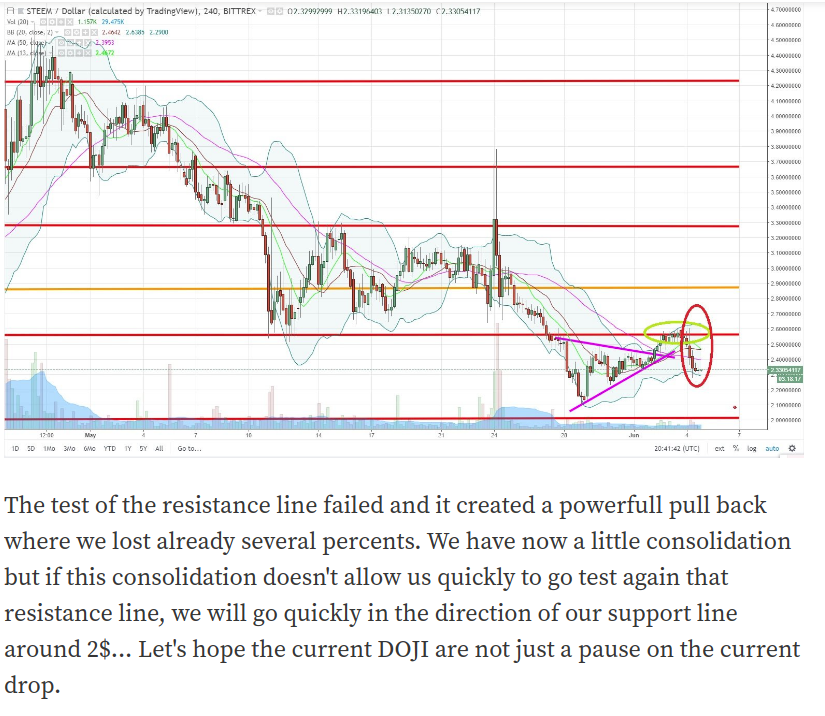 Source
---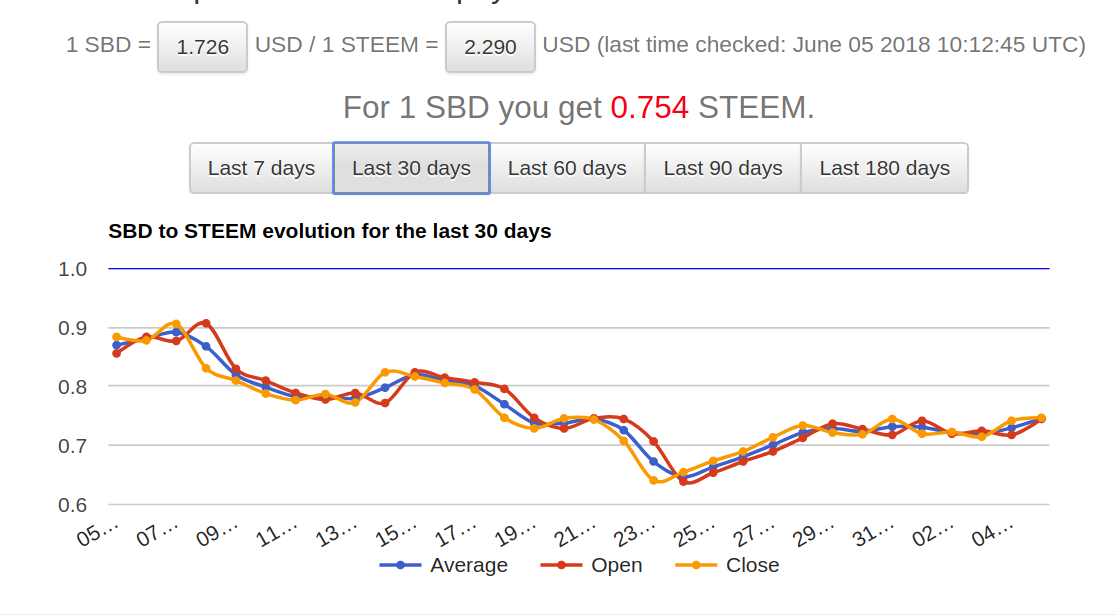 Source
---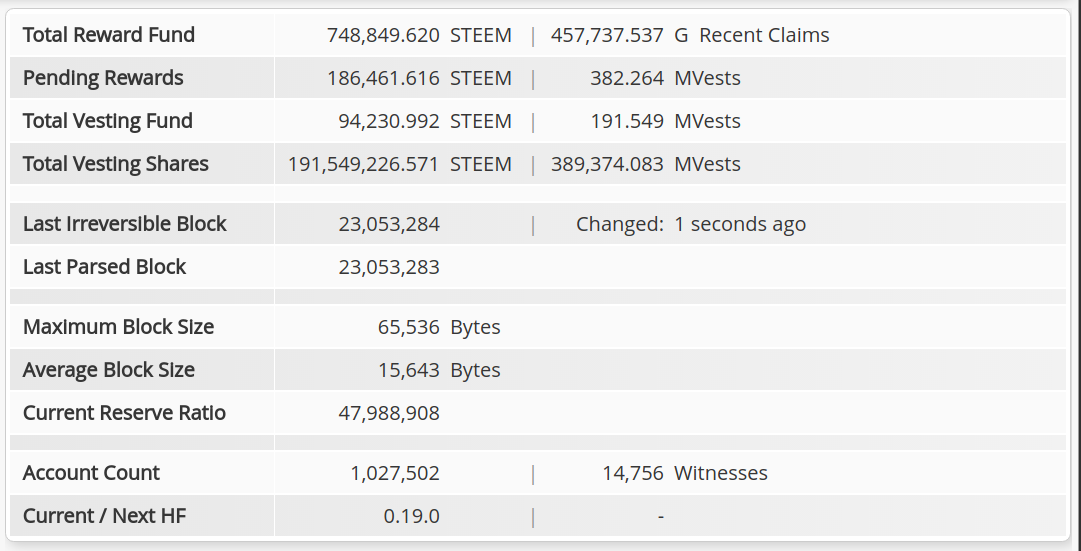 Source
---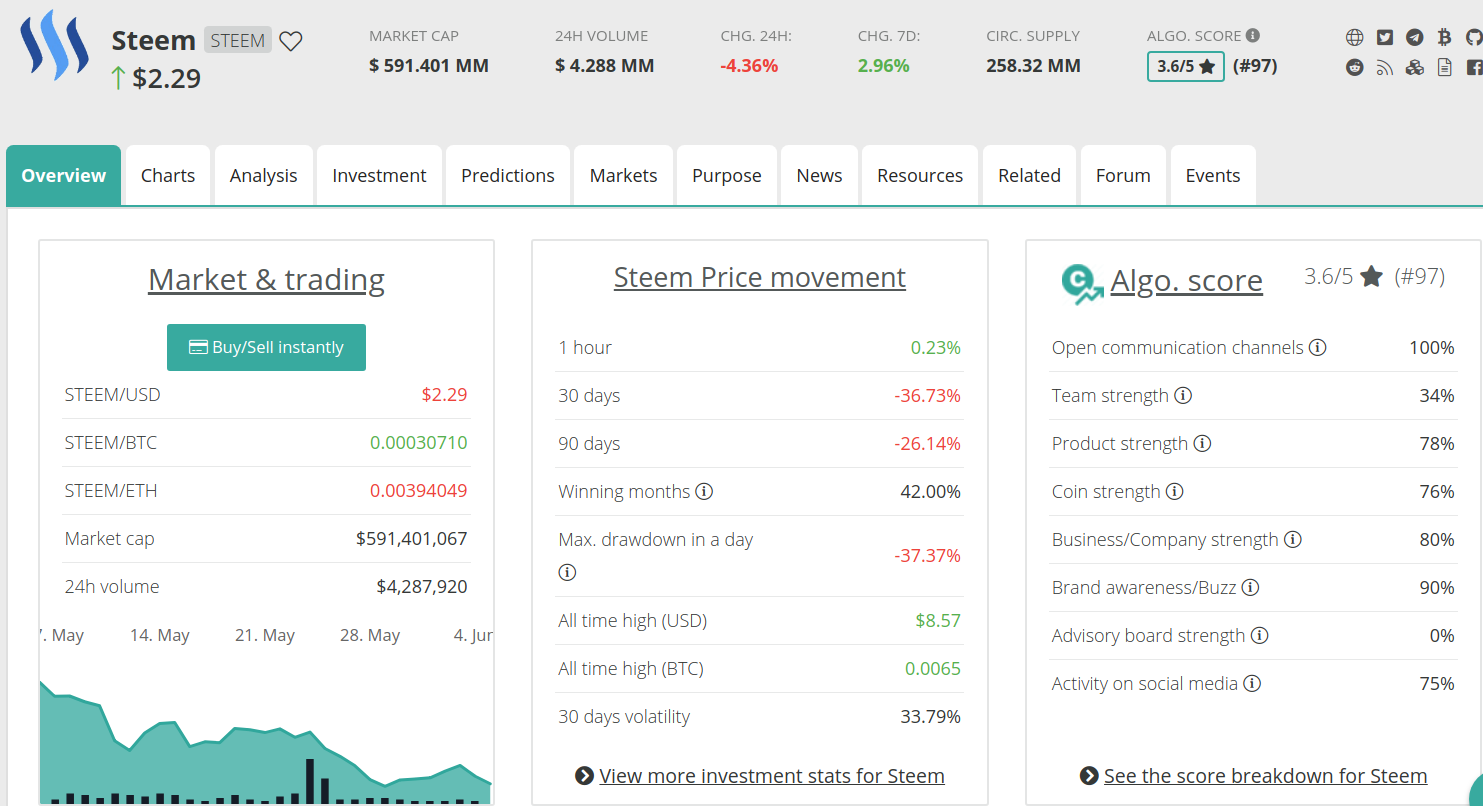 Source
---

LINKS:
SmartSteem - Buy Upvotes, Sell your Votes, Bid-Bot, Delegate SP.
SteemFollower - Manual Curation Platform - Receive More Upvotes.
OpenLedger - Decentralized Exchange for Trading Crypto.

CREDITS:
@penguinpablo, @cryptopassion, @blocktivity
Alexa Ranking | Blockchain Activity | Google Trends
CoinMarketCap | Steem Ocean | Steem Supply | CoinCheckUp
Welcome to Join my Steem Discord Channel.

---
STAY TUNED, CHEERS & MAY THE STEEM BE WITH YOU...
---