[2018-06-06] Daily Steem Blockchain Update!
..:: * ::..
by @reko
..:: :: :: * :: :: ::..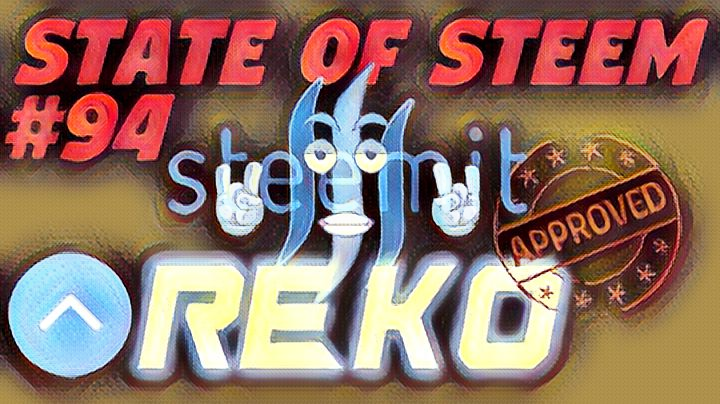 Everything seems to be going sideways for now so not so much to get excited about when it comes to prices and statistics. Altough there's a lot of new projects being hosted on the Steem blockchain like SteemPress, TheShop and an open source PayWithSteem.
"It's been more than a year since delegations started on Steem. There are 17.572 accounts that delegated Steem Power (delegators) and 867.578 accounts that received Steem Power (delegatees) since then. The total amount delegated at this moment stands at 126.6 billion VESTS and this represents 32.6% of the total VESTS supply." (Graphs at the bottom).





---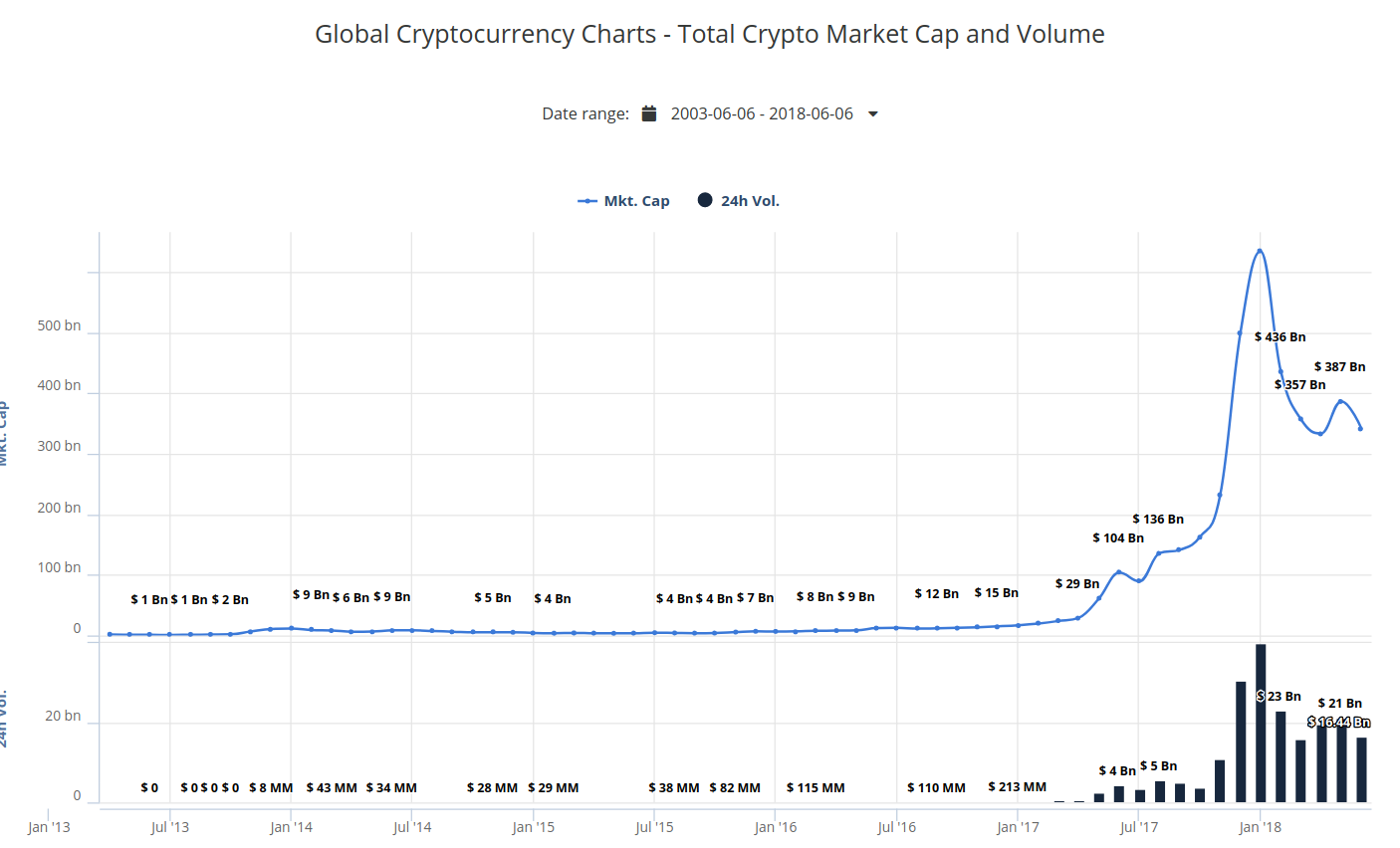 ---
---
---
Source
---

CUI = A ratio of blockchain daily activity to total blockchain capacity.
AVI (Activity Valuation Index) = A ratio of blockchain activity to market cap valuation (the higher the better).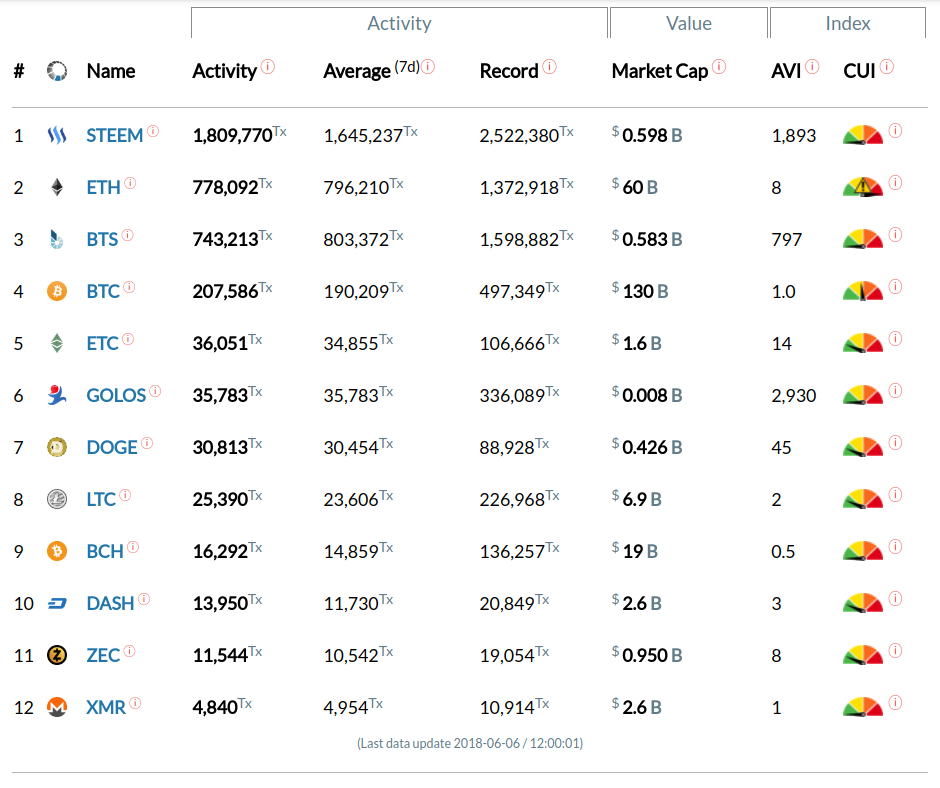 The Steem blockchain at 0.15% of it's capacity with number one highest activity.
---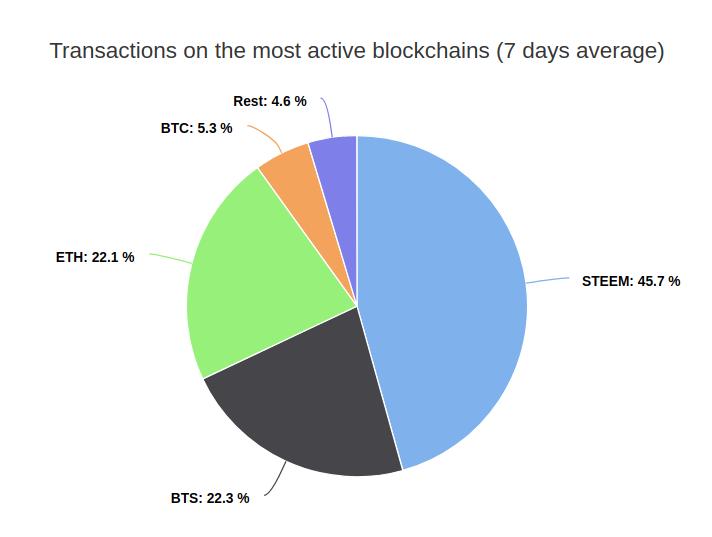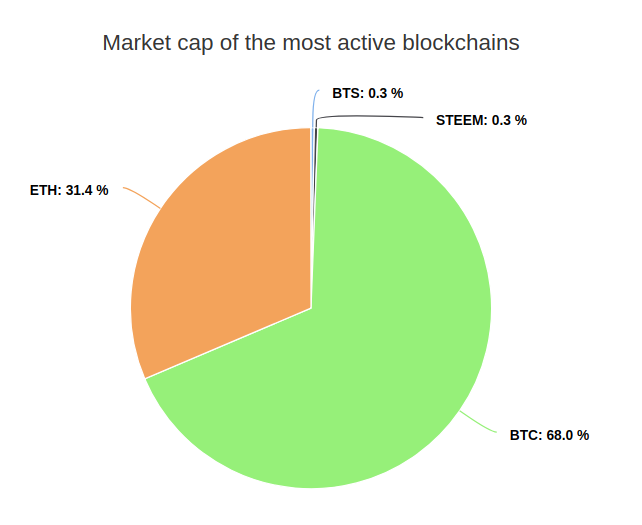 Source
---
Alexa Ranking:

---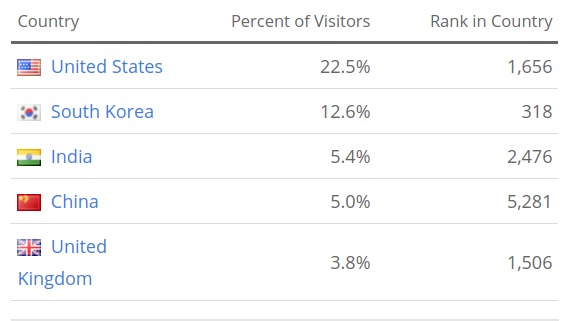 ---

Blue=Steemit - Red=Steem

Yellow=Bitcoin

Daily Accounts Transacting: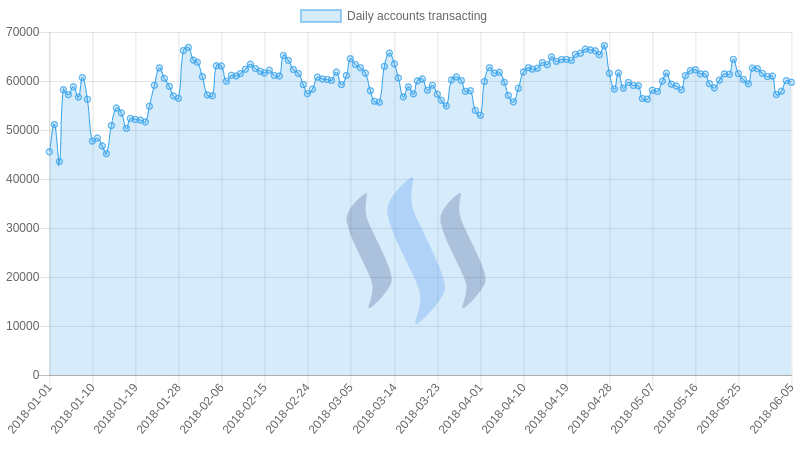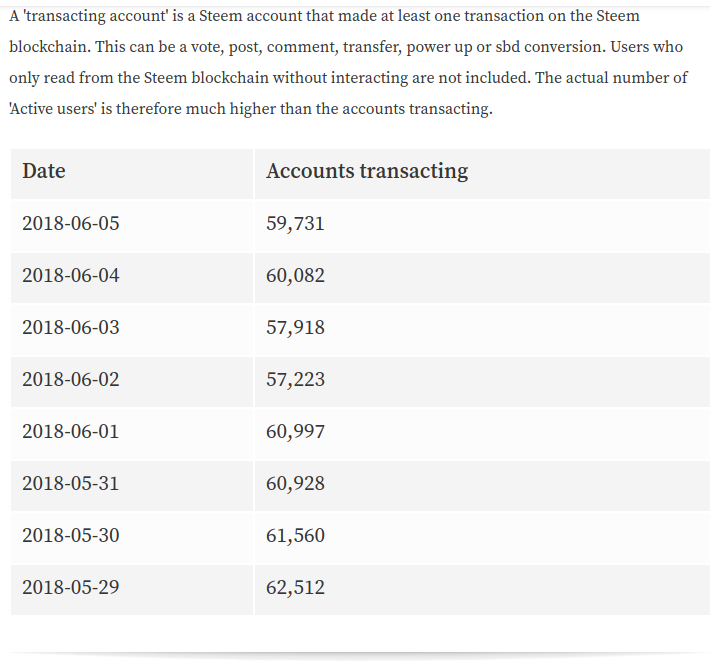 Source
---
Daily Accounts Created: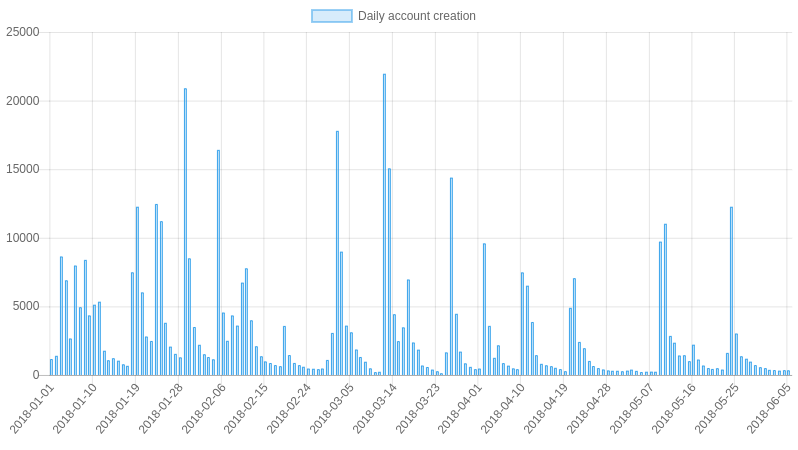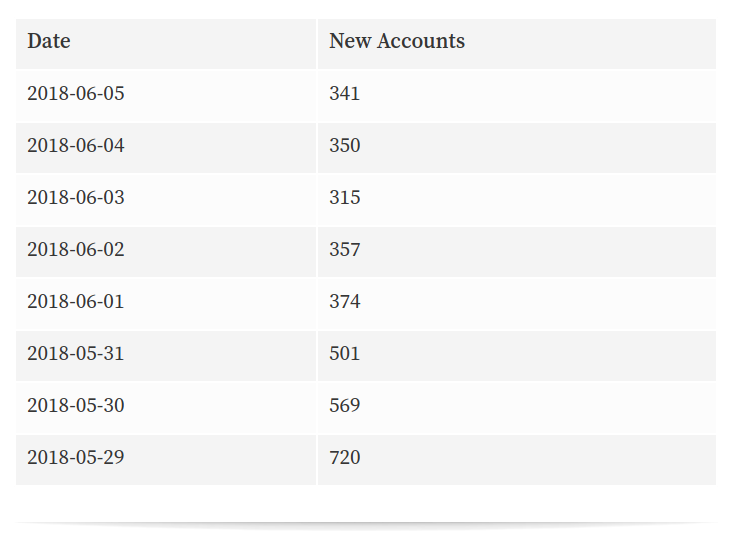 Source
---
Daily Number of Posts: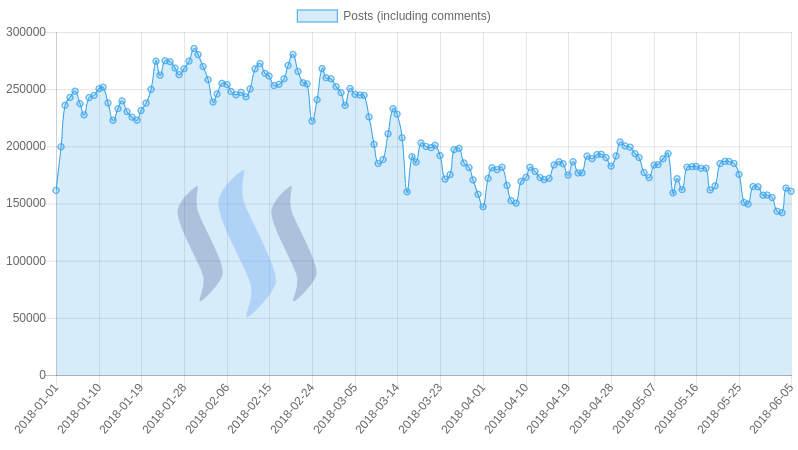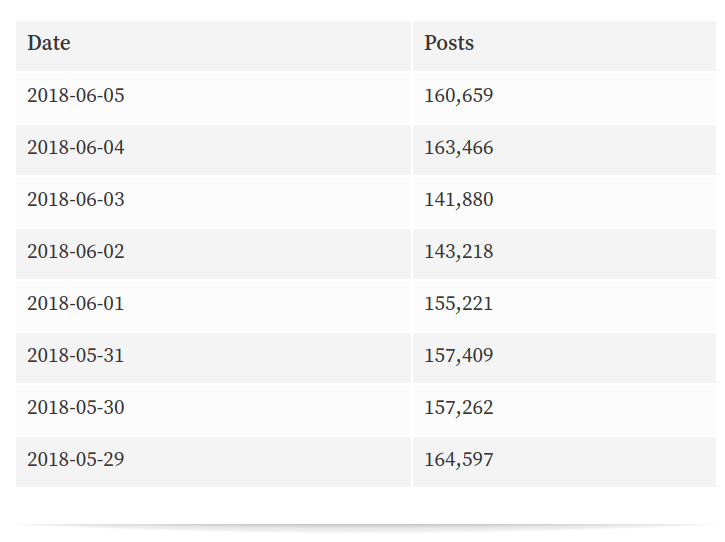 Source
---
Daily Number of Votes: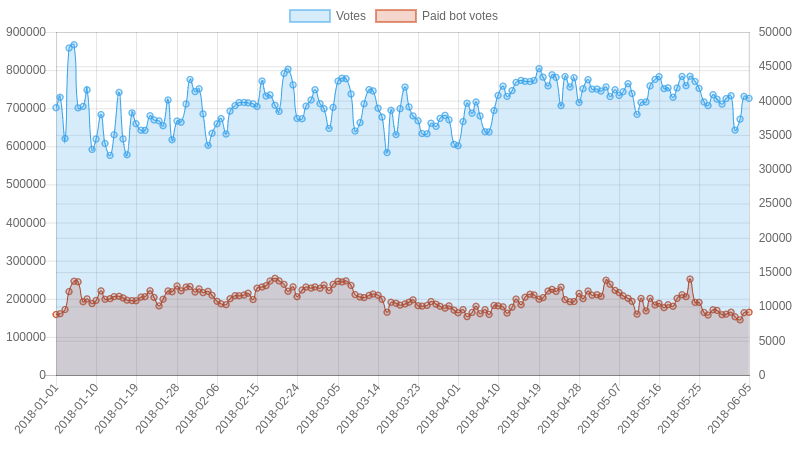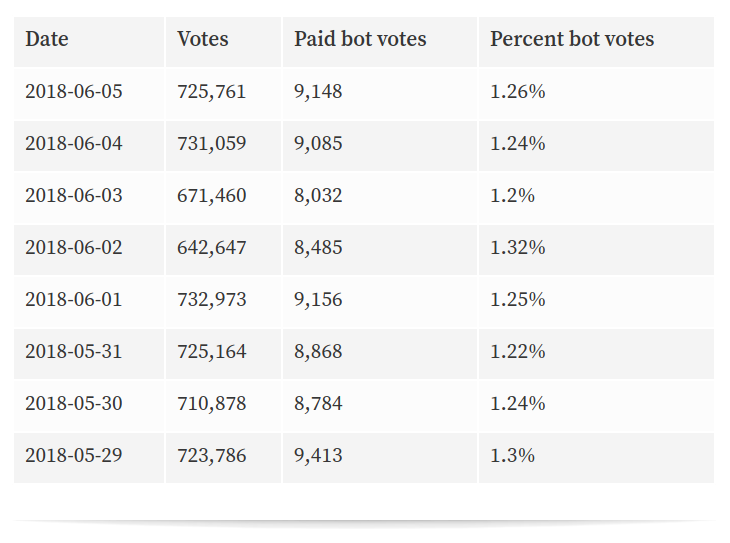 Source
---
Posts + Comments per Post: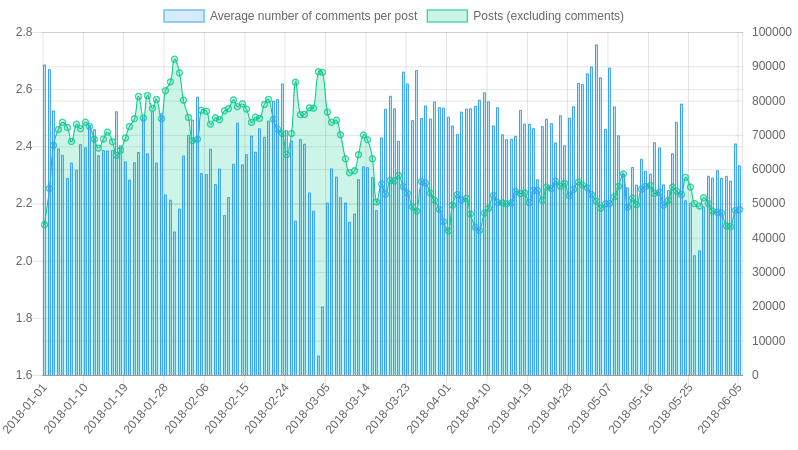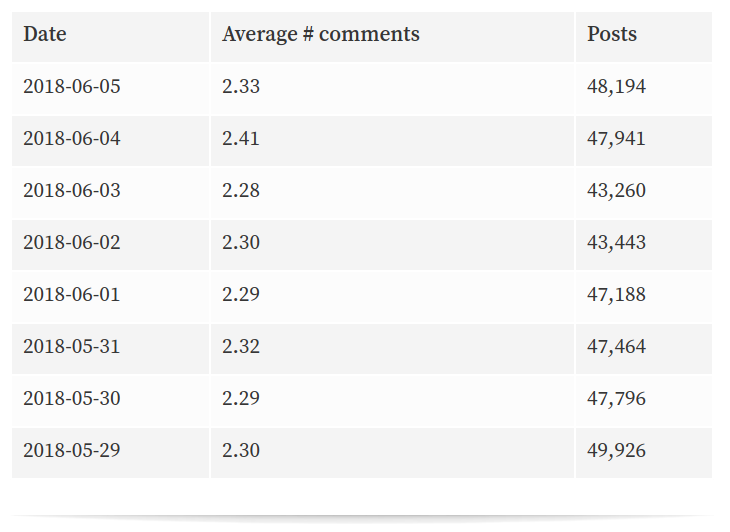 Source
---
Daily Amount of Steem Powered UP & DOWN: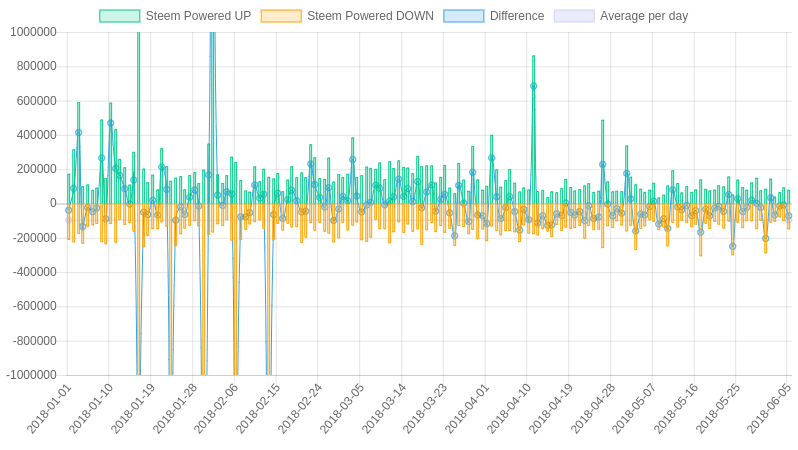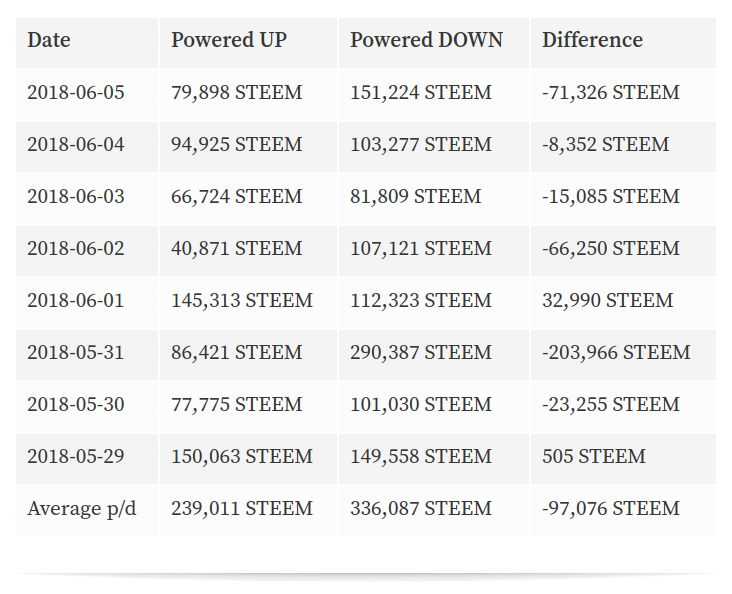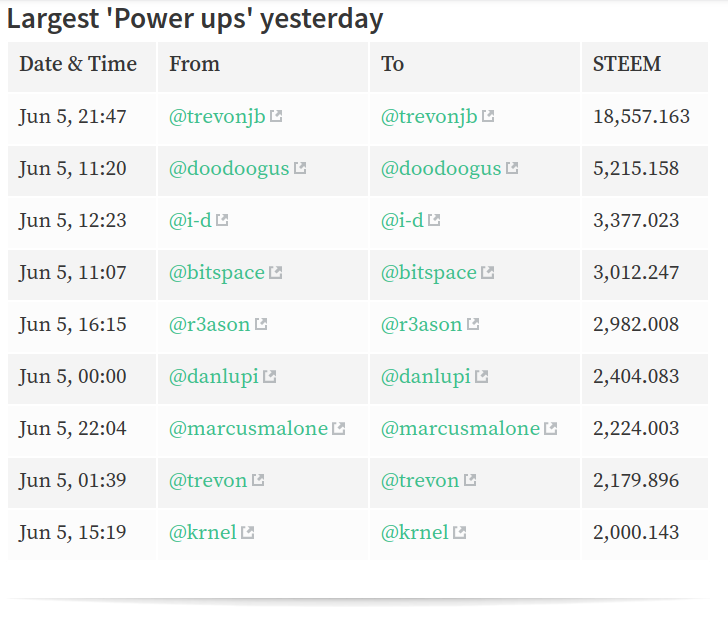 Source
---
Daily Steem Transfers from and to exchanges: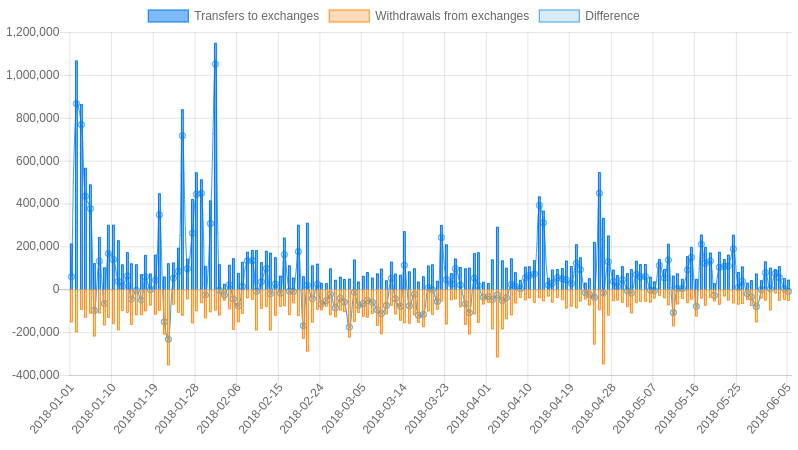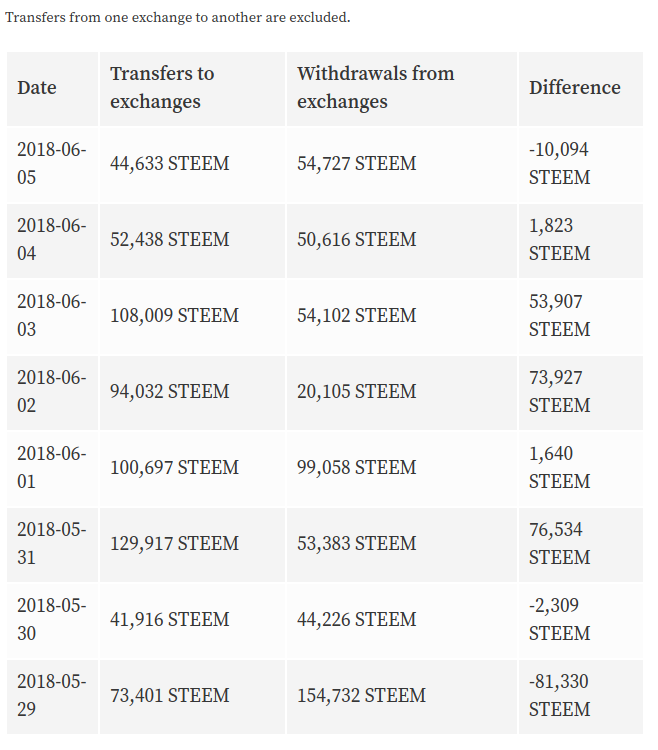 Source
---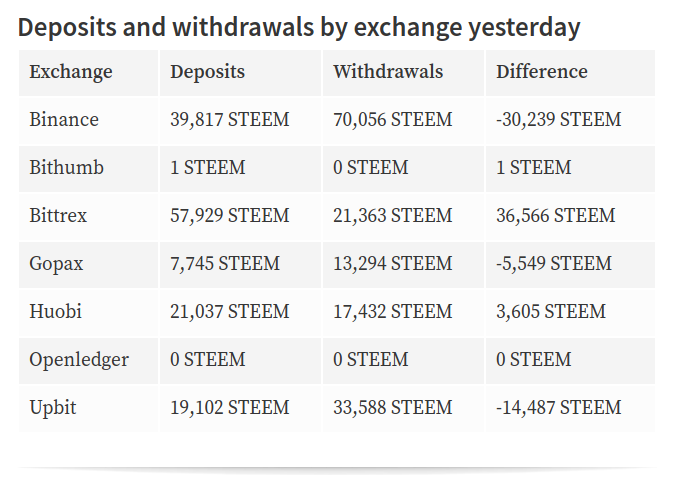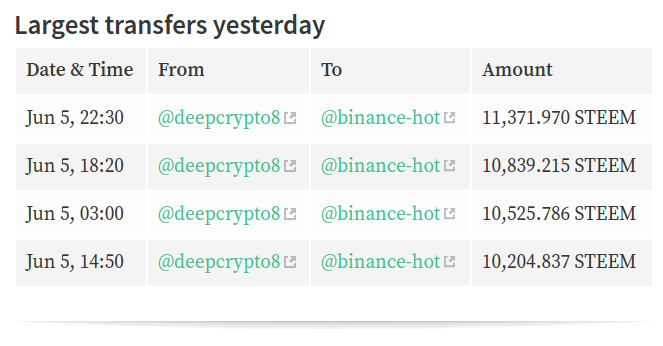 Source
---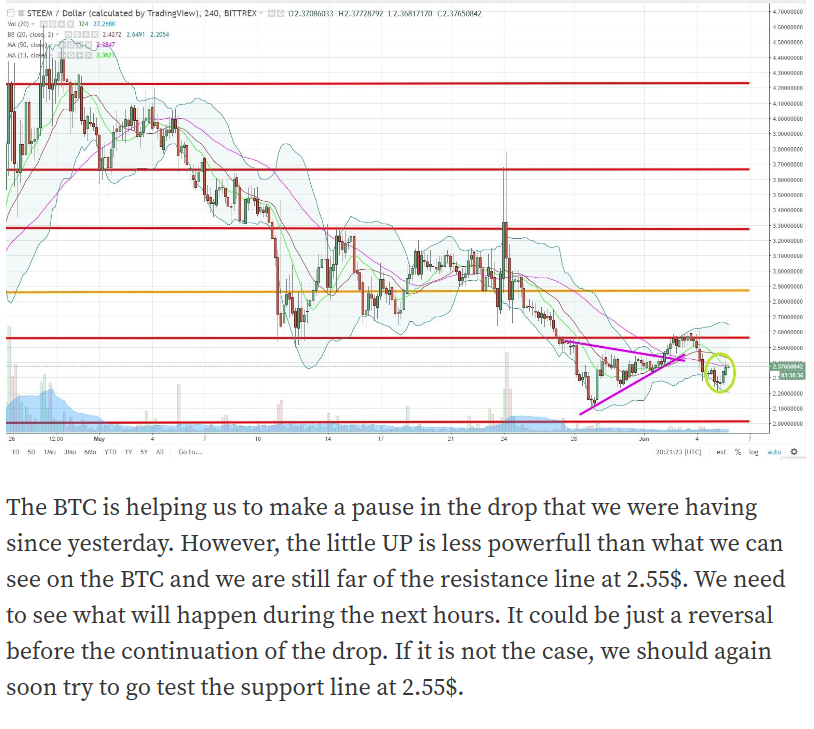 Source
---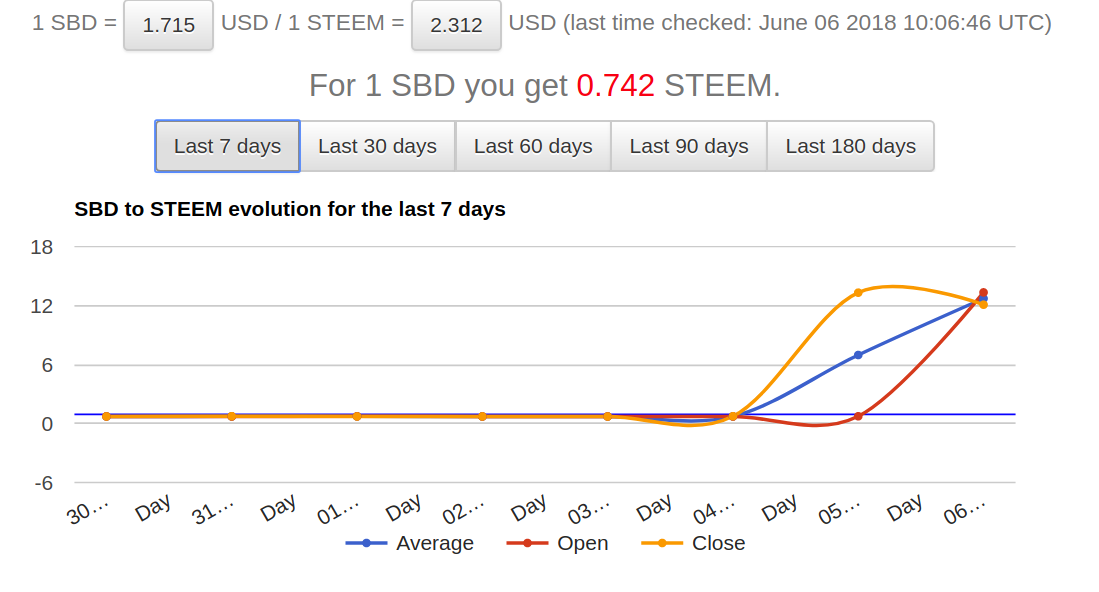 Source
---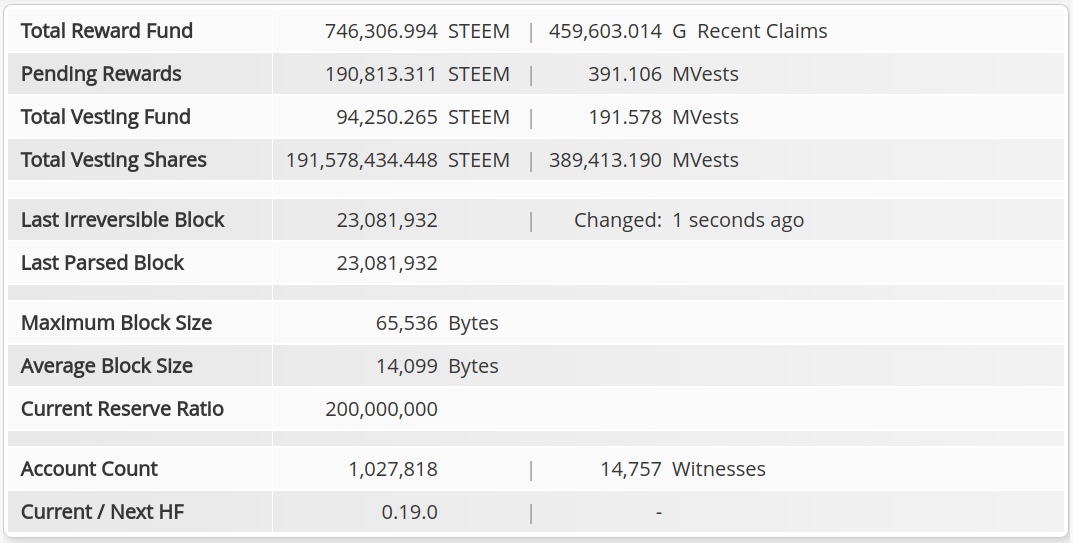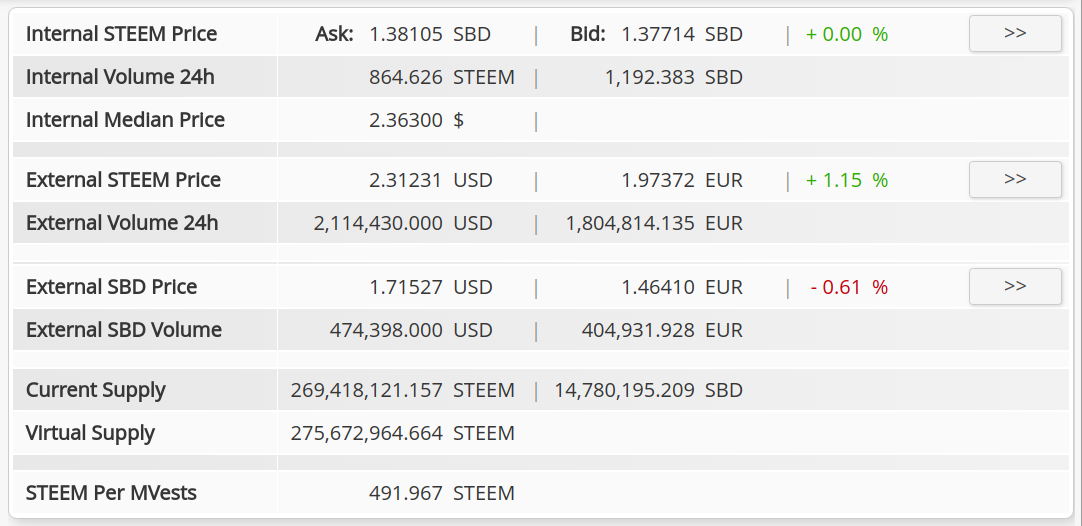 Source
---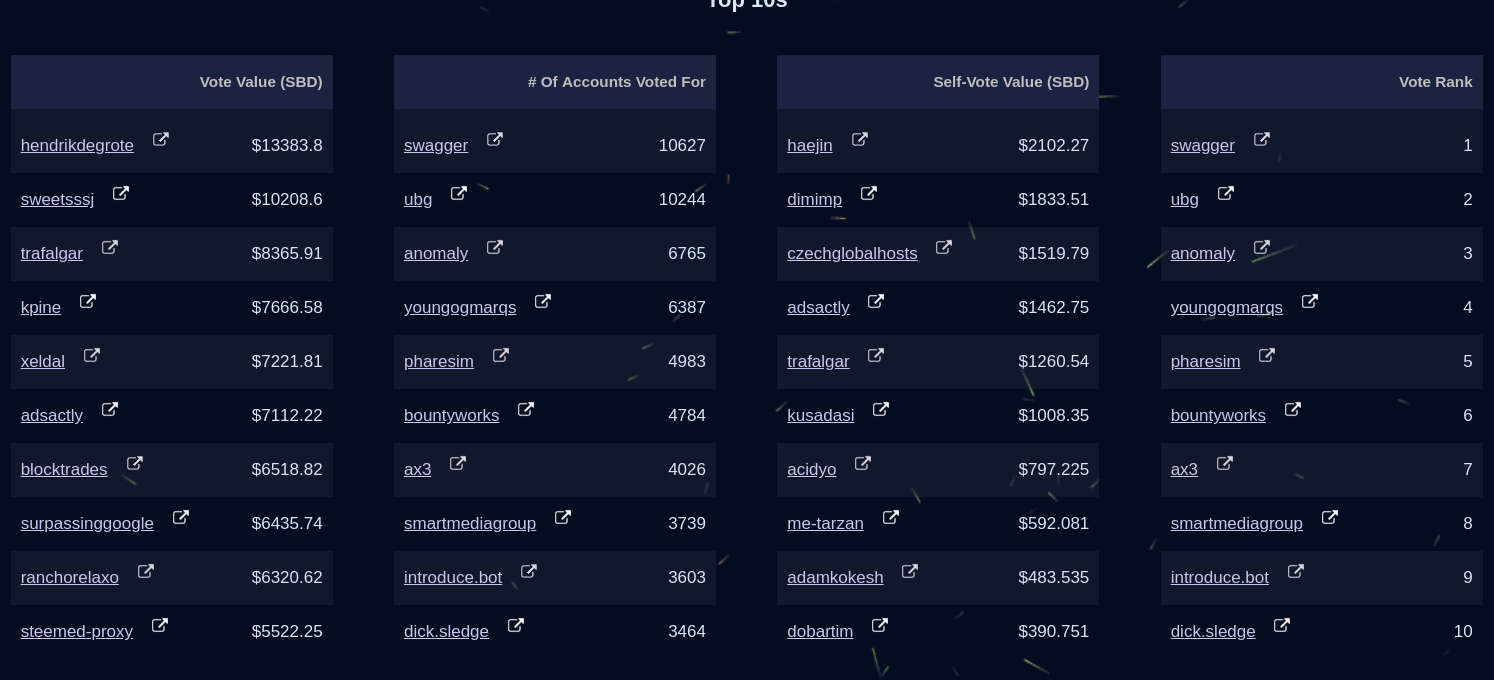 Source
---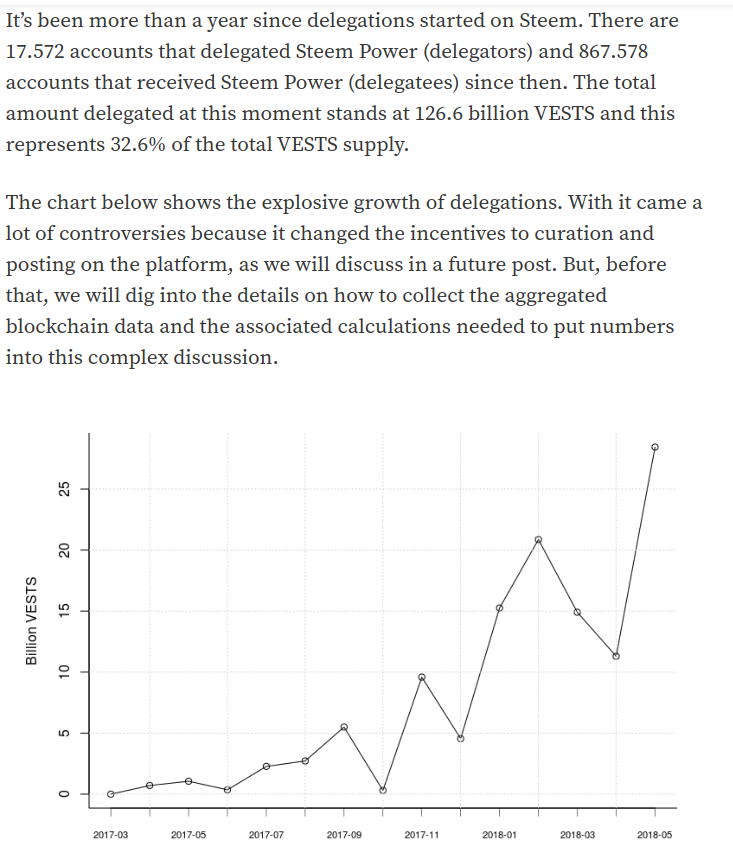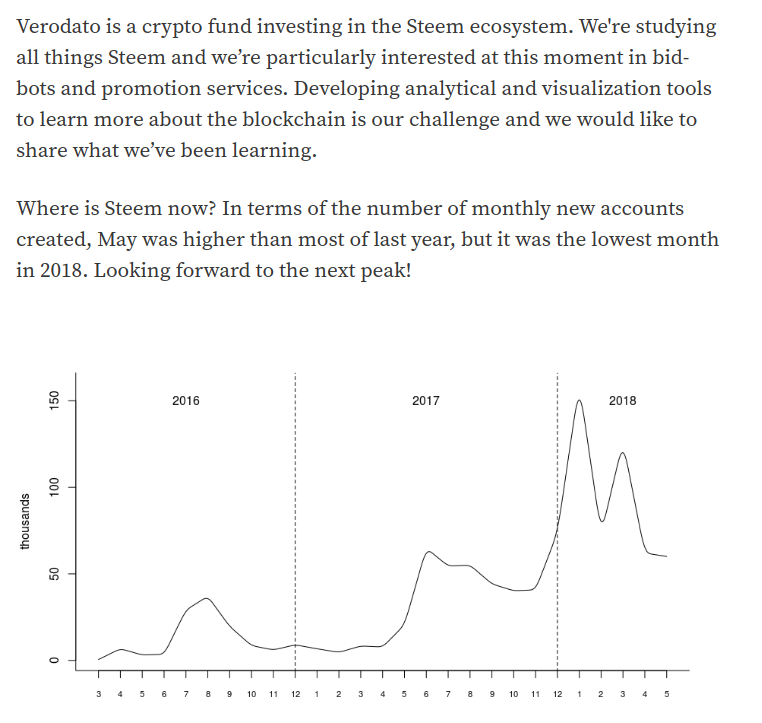 Source

LINKS:
SmartSteem - Buy Upvotes, Sell your Votes, Bid-Bot, Delegate SP.
SteemFollower - Manual Curation Platform - Receive More Upvotes.
OpenLedger - Decentralized Exchange for Trading Crypto.

CREDITS:
Alexa Ranking | Blockchain Activity | Google Trends
@penguinpablo, @cryptopassion, @blocktivity, @verodato
CoinMarketCap | Steem Ocean | Steem Supply | CoinCheckUp
Welcome to Join me on the Steem Discord Channel.

---
STAY TUNED, CHEERS & MAY THE STEEM BE WITH YOU...
---