That is I'll be able to buy all the current liquid Steem + SBD if it were converted into Steem , which = approximately 116 000 000 Steem.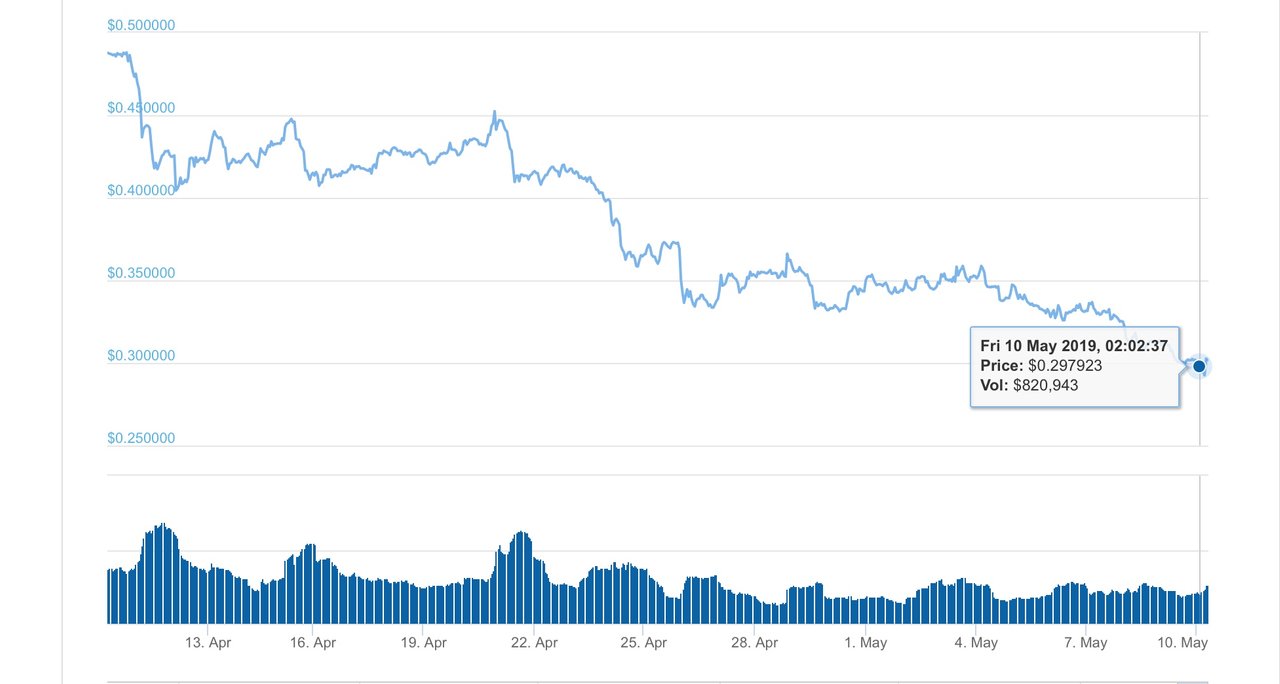 IF
Steem continues to fall at the same rate as it has been doing for the last month (from $0.048 to $0.30 dollars, or a 1.25% daily decline in value.
AND
All future-printed and powered down Steem and SBD purchased are bought up by other people and that
All other things remain equal.
THEN
In 302 days Steem will = $ 0.000085 and 116 million/ 8.5E-06 = just < 1000.
HOWEVER
This might just be a load of billy bullshit because 1 and 1 above probably won't happen, and all other things never remain equal,
AND
This certainly is NOT financial advice!
BUT
This post has as much value as any other other futuristic post which aims to predict the future price of Steem or any other cryptocurrency, so use whatever methods you like - technical analysis or the marginally more credible divining from chicken livers, or if you want to be efficient just have a punt when your'e feeling lucky and buy in at any time you like!
The math...

OK OK so it's really 302 days, but I don't want to panic anyone unduly!