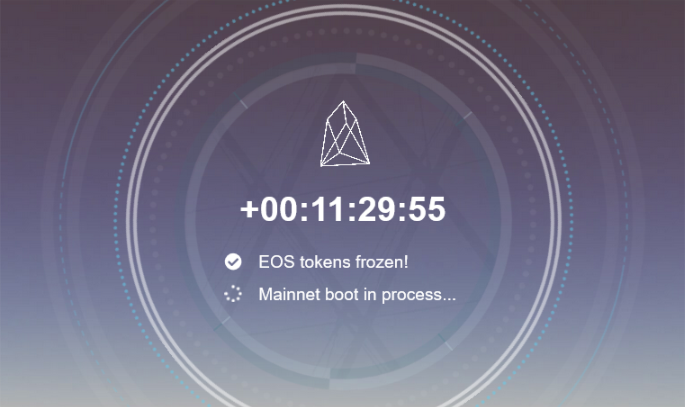 ---
the countdown has ended. mainnet is yet to come.
it'll require massive coordination efforts by the BPs. nothing is stopping any one of them from creating a genesis block. most of them have their own airdrops. they work on different time zones (which is kinda ok as long as you don't sleep), and differences in language and culture have never mixed well.
i also know that chinese and korean BPs are most likely to act on their own to create their own forks.
that doesn't mean eos is doomed. i'm guessing it's gonna take at least a few weeks for things to settle and the market agrees on a single mainnet for eos. until then we'll have to wait. #1 priority for an average investor like me is to do nothing and keep my private key safe until all is clear.
even though i'm a steem fanboy, here's why i continue to talk about eos.
it's the biggest ico ever (over 4 billion usd)
eos dawn is one the biggest c++ projects on github (top 8)
dan larimer has continuously said he'll create a decentralized social platform on top of eos
---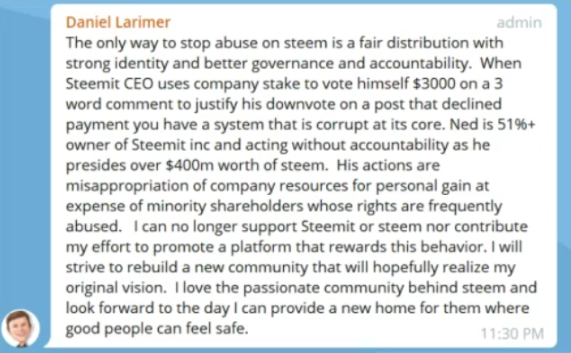 ---
you have to take his words with a grain of salt. but based on ned's recent ideas on good person tokens and whitelisting, you can assume that steemit inc leans towards centralization while dan prefers free market solutions.
(but if you've noticed, people like centralization, so nothing's guaranteed for eos)
dan wrote steem. it won't be long before he comes up with an upgrade of steemit on eos. the worst thing for steem is that once the mainnet goes online, it'll be open to all devs (devs have already flooded the testnets). it doesn't even have to be dan. competition will ensure that only the best of them survive.
if you look at steem/steemit on the other hand it's never had that level of attention. there's barely any competition (both in dapps and content creation). i'm afraid that soon it'll be like comparing iphones and androids to some state-owned manufacturer in russia.
nothing is truly decentralized. but another version of steemit without a single whale controlling everything should be attractive enough for most average users, devs, and other big players in social media (again, i can never predict what the vast majority of users want so it's only an opinion). but we also know that entire social platforms can come and go in an instant.
here's what i think will save steem and steemit.com from going obsolete within a year
multiple SMTs thrive (created by some of the biggest giants in social) all competing each other to faciliate the biggest rewards pool. it'll be like ethereum for social, with a narrowed down scope and ease of use.
upon arrival of the SMTs, steemit.com is no longer the only interface for the steem blockchain. there'll be other comment widgets, websites, pc/mobile apps, all decentralized from ned. he can declare himself the dictator of steemit.com but users are free to participate in other SMTs. (the question is does he have enough humility in him?)
it all goes mainstream before any social platforms are built on eos.
currently they don't even have a testnet for SMTs. when ned says 'eos will render steem anything over my dead body', i hope he knows something none of us do (or the entire eos community including dan). or that he has plans in motion that he can't let out yet.
---

---