As a continuation of my yesterday's post let's take an eye at where the price is at now.
I did mention that I was expecting a huge correction to the downside after a 10x pump and this is exactly what's taking place.
The price fell from 95 cents all the way to 45 cents where it's currently hovering at. It rebounded slightly but don't let that fool you. It will most likely keep dropping, probably to pre-pump levels (10-15c)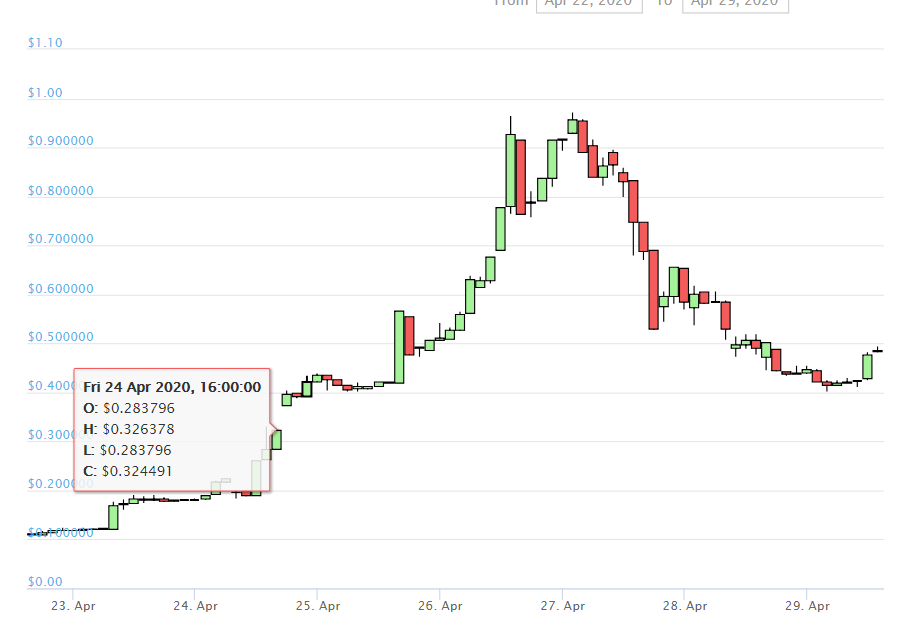 At these market conditions, I'm still a seller and I'll only become a buyer at around the 15c mark all the way down to the bottom.
I'm a true believer when it comes to H I V E ' s long-term success and I'll always be stacking as much as I can but not at 40 cents.
I'll patiently wait until my target prices are reached and so should you.
If you follow me on the other side you've probably seen my post warning you that the price is about to crash. If not, you probably fomoed at the top and you are currently selling at a huge loss swearing every God you can possibly think of.
Lesson learned?
NON FINANCIAL ADVICE GUYS OFC!