source:who the fuck knows...the internet????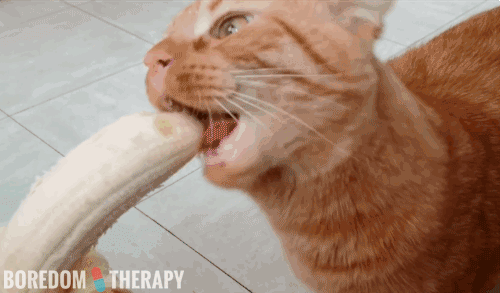 Yeah chew it hard kitty.
---
Hi everyone,
put down those bananas, sit down and look awkward, great now are you uncomfortable...good.


This is just a quick post to announce that V2 the "real men eat bananas, suggestively" release of my site https://blockcast.pw is live.


You can go and take a look, or you can you know...sit there...all uncomfortable, looking awkward with that half eaten banana in your hand.


Click the linky linky, below the straight and curly bit, to go check it out....oh you can also see the projects our witness delegates to and some way cool recommended curation trails and tags.
aaaannnnnnndddddd, you can play a game of reactaroids.....WOOOOHOOOO
Till next time my banana beauties
yours
forever in the blockchain
Sapphic

Advanced content search tool for steemd blockchain