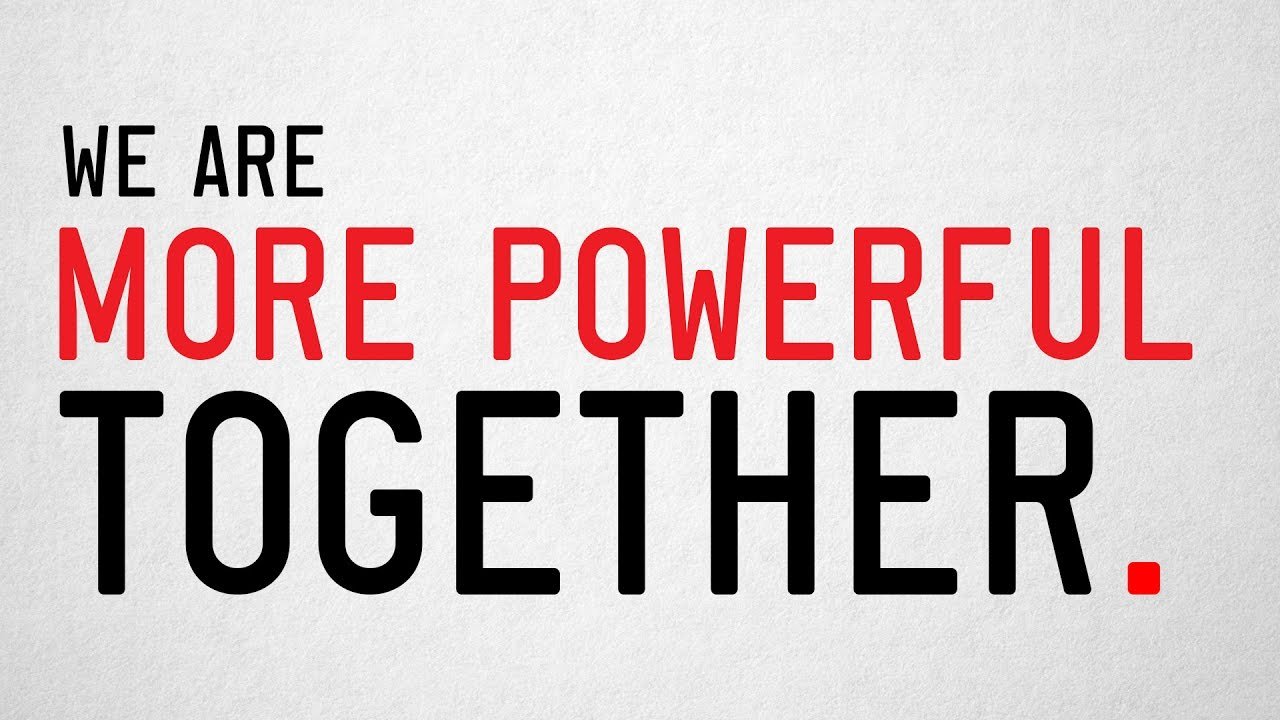 So, why does Sarge does what he does? Ah, many have asked: What is your agenda Sarge?
An answer? Well sorry my friends, if you need to ask, you are just not paying attention. Most that have known me for some time here on the blockchain get it. Others do not.
The STEEM blockchain, are we looking to make a difference? Or are we looking to do the same things we have done on Facebook and similar more mainstream media/social sites?
Ah, this is is a DPOS (Decentralized Proof Of Stake). In other words... You invest, you have a voice. I am all for that.
Complain? Really? Come on now. If you don't invest in this platform, I am not listening.
I will not brag about my investment in this platform. I have already done so in previous posts., Yet; I have a problem with those that just complain and are not investors. Not just talking about investment with Fiat, but investment of time and effort.
I pretty much dismiss those that that neither invest their time or their fiat to improve the position of STEEM in the crypto-world. Make a post, use up-vote bots to gain some STEEM and take it out of our community and trade for fiat? Shame, shame.Many of us know who you folks are and those that do it and contribute absolutely nothing to the STEEM Community*.
@coininstant although I disagree with most of what he says... he cares. A big investor. Maybe mostly for downvoting, but however he may be doing crazy shit. He talks with his wallet and in his own strange way cares. He sure ain't earning anything.
@berniesanders? Same way. Troll? Without a doubt. I state the obvious, yet his passion and strange methods, shows he cares.
Can't we all get together? I don't care what type of prick you are (being a self-described one myself). Let us agree to disagree. We all want this to work for obvious reasons.
Each of us has a different way of making this thing of ours STEEM to work. You all know what I do and those that I have listed above, they have their way of making STEEM great, although I may not agree with their methods. We all care about STEEM.
Given, I don't agree with those I have tagged above, yet I am also one that owns STEEM.
So, how about we quit fighting. Agree to disagree, and maybe make STEEM something folks want to get behind?
Folks outside will not destroy us, we will destroy ourselves. How about we respect each other and do the thing that is called Steel sharpening steel.
I don't always agree with everyone on STEEM to include some of the decisions by initiatives that I promote. Nothing is perfect.
How about we get our internal issues straightened out before we invite others into this mess?
We want STEEM to be successful. Don't we? So a member of STEEM? Why not promote what we do right instead of what we do wrong? (Yes, I need to do the same as I am very critical of the STEEM culture).
Just a thought. How about we don't air our dirty laundry and keep that in DMs?
I will, despite things I have done in the past, will just do that.
Want to market STEEM? Well,our internal fights due to whatever have no place in promoting STEEM. Just a thought.
STEEM, something I think will make a difference in the world. Whether I like you or not, much respect to all that do their best to show what a difference we have already made. All of us.
May not like some here, does not mean I do not have respect for them. Something that needs to be said. We care about this? Let us quit with the bad blood and overlook those things. How about we work together. I will do that, regardless if others do the same.
Added @steemleo #steemleo as a tag. Might be a reach. Yet, you invest in this thing of ours? How about showing others why we are investing.
Let us continue to be, The Change.