I like patterns, and it seemed fitting to achieve 10,000SP on the anniversary of my first crypto purchase. Back then, I thought it would take me at least two years to achieve the dolphin threshold of 5,000SP.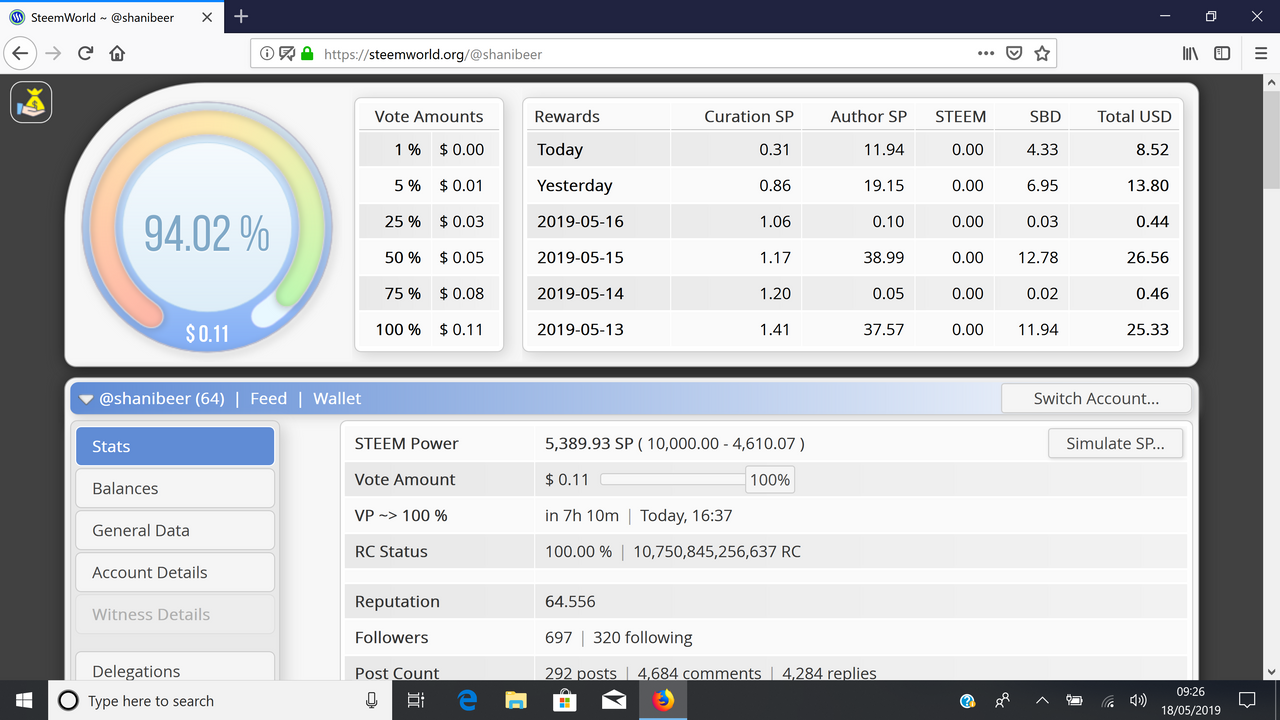 I was sitting on my sister's balcony in Oroklini, just outside Larnaca in Cyprus. The weather was mixed - for the first time, I had taken my big coat with me and I needed it. More than once I was caught in a downpour.
But it was still warmer than the UK and the intensity of the sun was gorgeous. I'd just learned how to buy and sell Steem, thanks to a post by @phoenixwren, and I was raring to go! For the romance of it, my first intermediary purchase was Bitcoin.
My sister and I had been talking about Bitcoin. She and her husband had been offered Bitcoin at 0.09 euros several years ago. Unfortunately, it had been by a man who had had to leave the island in a hurry. They hadn't bought, but they were aware how the price had increased.
Of course, Cyprus is becoming the next blockchain hotspot :)
I was a bit erratic in my early purchases. As the price of Steem went down, I bought chunks of it at a time. I had already planned to invest in Steem when I first started blogging, and I had savings put aside.
After Steemfest3, I developed a buying plan: each week, I set aside a small amount of fiat, about the amount I might spend on a meal, or a round of drinks, or the cinema, and buy however many Steem I can for that amount.
Generally speaking, that takes a lot of the stress (for me) and emotion out of buying. Although I do get a bit cross when the price goes up on a Saturday, and the number of Steem I can buy correspondingly goes down! But it doesn't last, and I'm not averse to buying, as @revisesociology would say, a cheeky £5's worth during the week if the price drops.
This plan, and the advent of @ocdb, has worked well for me (I'm just wondering whether @ocdb has accelerated Steem purchases)?
Why am I buying?
I like Steem, I like the community, I like some of the advantages it has over some of the other blockchains. I've been going around talking to people locally because I think the blockchain has something to offer: I think it can help us with some of the social and economic challenges we face.
I've struggled a bit with finding an easy sentence or two which sums up the essence of the potential for Steem (I don't think it's about earn rewards and take them out and spend them). The other day, I came across this paragraph in a Hell, no! post (with which I agree) by @whatsup:
Let'[s] build communities and SMTs and attract new users, let's not promise them riches, or content discovery, let's tell them to build a social platform in which they can have partial ownership. [my italics]
That's the promise of Steem.
We have some great DApps - I'd like to see more business plans that bring new or additional fiat investment in Steem; @oracle-d and @steemhunt both offer tremendous opportunities for businesses and lifestyle income. There's room for more.
Hell, yes!
What's next?
Get to 10,000SP Voting Power - true double dolphin :) - by 30 June.
Start to diversify my crypto holdings - the big plan for the coming year.
Help to keep growing the platform - we need more than 2,500 accounts with more than 5,000SP.
There's a big move to help accounts grow to the minnow threshold - @tenkminnows initiated by @steevc. You can help with this by finding a community you like and supporting some of its members that are near the minnow threshold.
I support the #needleworkmonday community which has between twenty and thirty posts every Monday about all kinds of needlecraft. Many of the accounts are very small (but with ambition)! I'm sponsoring two members of the community, @mrscwin and @fiberfrau, with regular votes, a small delegation and some Steem Basic Income shares.
Steemfest 4 - let's go
The date for SteemFest4 has been set. It's in Bangkok, Thailand, this year - a fabulous opportunity to see a new country. Some people have already booked. I need to organise a few things, but it would be wonderful to go. The save-the-date announcement was perfect timing for the anniversary of my year of crypto-holdings.