The other day I sat down to write my autumn buying plan. I thought it would take about three months to reach. But today, I did a big buy with help from @slobberchops and I reached two of my targets:
No 1 | 20,000 Steem Power - Dolphin II apparently :)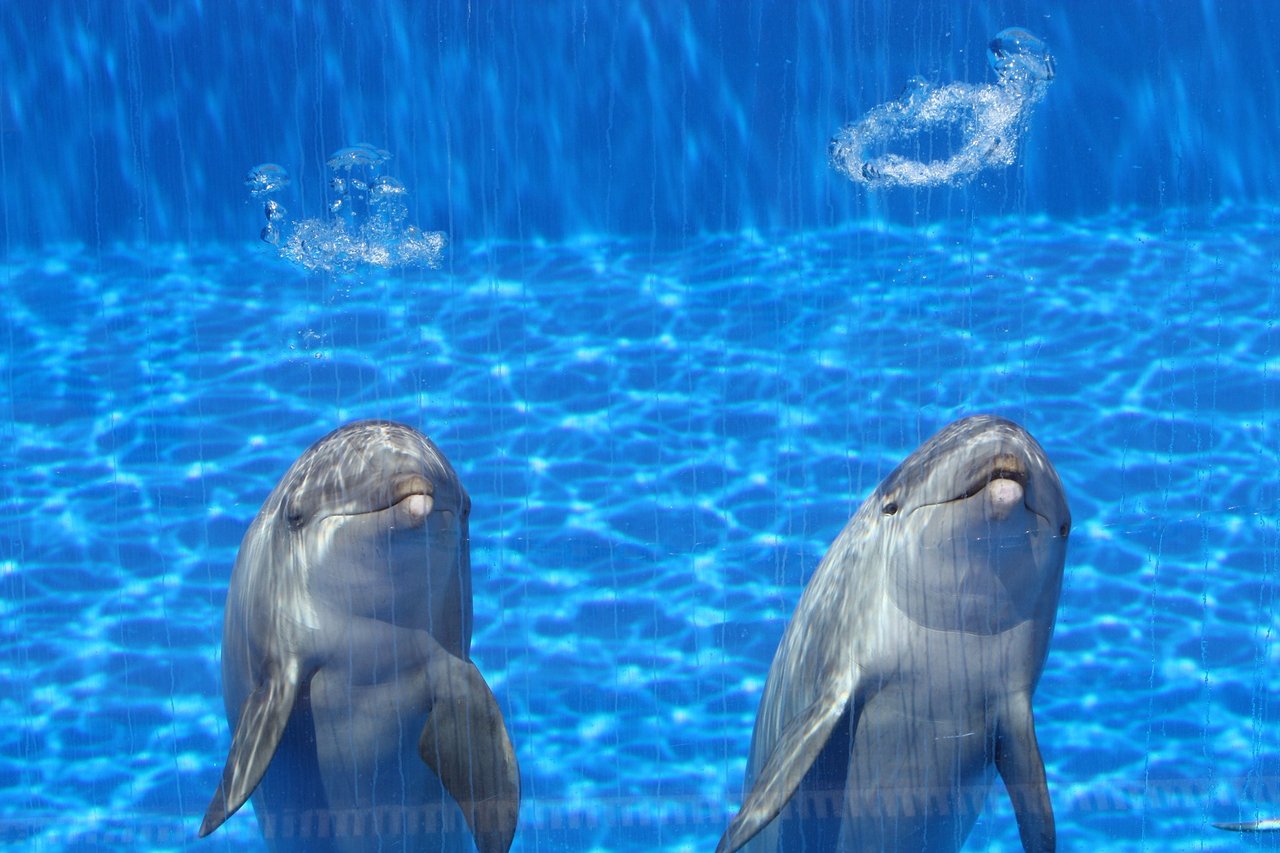 Source Dolphins I and II. Welcome to the family.
When Steem-Engine started, I thought I was going to focus on @steemleo and @creativecoin but life decided otherwise and two other projects came my way. One was @reggaesteem and the other was @spinvest. Both these projects had a lot in common:
| Factor | Reggae Steem | SP Investments |
| --- | --- | --- |
| Business idea | Bring Jamaican musicians and tourism businesses to Steem by providing them with promotional and other services through bloggers and social media. | Lease Steem Power for 20% interest and use earned income to buy safe off-platform investments eg precious metals, bitcoin. |
| Benefits | Brings new people to Steem. Steem-backed token accepted by businesses in exchange for goods and services. | Ties up at least 1.0 million Steem. |
| Resources | Team with coding, marketing, music and tourism experience. Community ambassadors. Legal entity. Developing front-end. Business and social media networks. | Experienced founder with two years reputation in steemsilvergold community. Investment club with formal Partnership Agreement and growing membership. Long term, expansive vision. |
| Activity | Constant development and improvement of front-end (you can see they're testing). Frequent posts about developments and contacts outside Steem. "How to" videos. Contests. | Daily posts with weekly updates about earnings, holdings, investors and members. Monthly fiat to Steem buying plan, @spinvest-leo account, investment and other votes for members. Timely communication about changes to the plan. |
| Risks | Early days for a start-up business. Token may struggle against other tokens. Tricky times for Steem and crypto. | Early centralisation to get started. Earnings opportunities may fluctuate. Future of Steem-Engine and S-E tokens. |
| Progress | Market becoming more competitive, token price has increased dramatically in three weeks. | Approximately 38,500 SPI sold. Weekly earnings now 185 Steem. |
No 2 | 100,000 JAHM staked - No 6 in the richlist
This is a comparatively small tribe with 732 staked accounts, but it's growing steadily. I have the honour of being the first investor to reach the magical 100,000 staked JAHM, although @crypticat is coming up fast behind me and someone is buying a lot of JAHM. Three weeks ago, the 90,000 JAHM I needed would have cost in the region of £60; today, it would cost anything up £430.
But also this:


Source - An extra incentive for investors.
I'm interested in @reggaesteem because it has a sound business idea behind it based on bringing new people and their fiat to Steem. It supports Jamaican tourism businesses which are often at a disadvantage from global businesses but which, pound for pound, contribute more to the local economy. Jamaica has a progressive approach to crypto and a high-performing stock exchange.
Reggae, of course, has a global reputation with keen fans everywhere. My vintage is somewhere around 1968 to 1972, and I'm moving more towards jazz these days, where I'm in good company:

Blogging about the music, musicians, clubs and all things reggae offers huge potential for writers on ReggaeSteem, which brings me to voting:
shanibeer's 100% vote = 415 JAHM equiv. 8-12 Steem
From the beginning, I was keen to get a clean feed for @reggaesteem - full of engaging, relevant posts that illustrated what @reggaesteem is all about. This is where I honed my downvotes, before any HF21 turned up with freebies. I was investing and I wanted my investment to have and grow value. Out went @actifit, @sportstalk and @dlike posts with no relevant content.
I growled at generic posts from @steembasicincome, @beerlover and others but let them pass, occasionally they even got a small vote. They're all great initiatives and I would really love to see them produce posts customised to specific tribes. That way everyone would benefit - the initiative and the tribe.
I give small votes to posts which bring something to the @reggaesteem feed. It may only be a link to a song and a few words, but it's early days and these low value posts are contributing to a dynamic feed. That's important, but what I really want to see are posts that I can give a 100% vote. These are well-written with some images or a video or sound recording and about 300 of the author's own words.
I also love posts about the creative process, here's the video from one of my favourites:
It's intriguing watching artistes at work, or listening to people talking about what they're doing or telling stories about their lives. Short videos or recordings work best for me - three to five minutes is ideal - with a little bit of text to set the scene.
No 3 | SP Invest - No 3 in the richlist
I haven't quite finished here - my big buy ran out before I completed my buying target. SP Invest is a different kettle of fish. This is a savings and investment club, SP Invest doesn't vote and my shares in SP Invest don't have any voting value. This is a nest egg. As well as getting rich slowly, it's a lot of fun and I'm learning new stuff everyday.
My buying plan is about getting into position in the #newsteem; I've a little more to go to be where I want to be. I've built my Steem and my stake in these two projects as a foundation for the future. It's been a pretty nice day.
---
Posted via ReggaeSteem | Reggae Culture Rewarded