Source
I responded to an article @exyle wrote yesterday and he kind of forgot that some of us have never seen the 'good times'
I would hazard a guess that if you opened your STEEM account BEFORE August 2017 then you did witness the 'good times'.
When I opened my account on the 3rd March 2018, the price of STEEM was trading at $2.60.
It briefly went above $4 a month later and then started the steady decline that we are all too familiar with.
You could say that a temporary large increase of $1.40 per STEEM could be labelled a mini 'good time', but sadly my stake was so low at the time that it passed right over me.

Source
Through the summer of 2018, I tried to keep up with my declining full vote. It would be at $0.20 one day and then the next it was $0.18. I bought STEEM and it was back to $0.20 for a little while.
It became a personal battle for me to keep my vote above $0.20. I'm sure @nuthman can relate to this as we have chatted briefly in the past about this very topic.
'Just when it would hit the bottom?'
SteemFest 3 came, the price was riding around $0.70 for STEEM and people were optimistic. Surely this would raise the price? Most of the prolific investors, witnesses, and dApp developers were in attendance. The event was buzzing with activity, how could it not go up?
It seemed the moment we all left Krakow, STEEM took another dump into some kind of freefall and within just over a month we had reached a $0.21 STEEM price.
I remember people saying, 'If it gets to $0.07 then I'll buy loads of it and become a Dolphin or better!'
But it didn't as this WAS the bottom.
Who bought STEEM when the price was below $0.25?
I did. I bought a LOAD of it.
Maybe it was just sheer luck and maybe this is not the bottom yet, but I feel it is.
Just a few days ago, STEEM very briefly went below $0.30 again, but it's now approaching $0.40 again.
The question is when we are going to see the 'real good times'. I have never personally experienced them. For all the STEEM I have bought, my full vote has never surpassed around $0.76.
In May or June 2018 I started following a 'Big Orca' named @onceuponatime. He was doing rather silly posts and attracting many people to comment. At that time, his comment vote at 1% was $0.17 and he was giving them out to people.
I was a little fish then and unashamedly say I was one of the attracted and a recipient of his votes.
What his motivation was I don't know, but it was cool of him to just give something for a simple comment, especially to those who were obviously in developing countries.
He's still about, I still follow him but the massive amount of comments he used to gain has diminished somewhat as has the 1%, $0.17 votes.
I want to witness what it is like to give someone $2 without it costing me anything. That's a powerful gift to have. Some people live off less than that for a day.

Source
No doubt all the leavers will return if and when the price of STEEM shoots up again. There's been some talk about not supporting the, 'I'm back crew' lately because they didn't stick it out during the hard times.
Should I take this attitude too, how about you?
If you have personally experienced, 'What it's like on the way up', then drop me a comment. It's something I can look forward too if and when it happens again.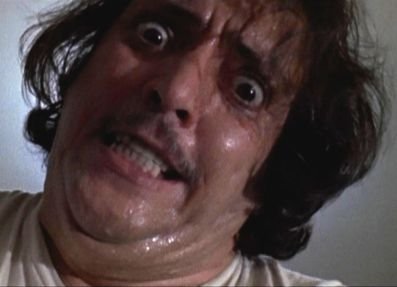 If you found this article so invigorating that you are now a positively googly-eyed, drooling lunatic with dripping saliva or even if you liked it just a bit, then please upvote, comment, resteem, engage me or all of these things.