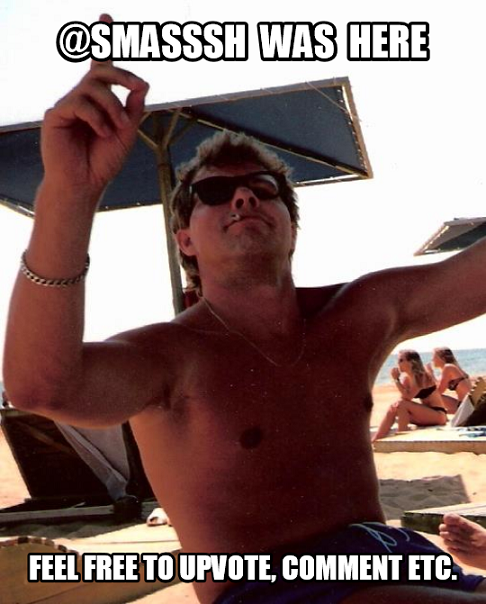 Yeah, I know.
The picture should be at the end of this post.
A strange headtitle also.
At least, written by me in a post it is.
Because I can not complain about the lack of comments and upvotes to my posts. Could always better ofcourse, but I'm happy the way it is.
Don't worry.
This is not a lament, neither a rant.
Besides that, what I just wrote isn't about me.
This actually is about another Steemian, @mistakili.
A hardworking but still undervalued blogger.
And there are a lot more out here.
I picked out him, because of his yesterday's post.
https://steemit.com/oc/@mistakili/ineffable-mysteries-of-conscious-waves-growth
In this post, in an amazing way, he decribes his current feelings about his nearly 2-year "journey" blogging here on Steemit.
He's not whining, he does his thing.
But a bit more recognition would be very welcome.
I know there are a lot more here like @mistakili.
Other Steemians who should be a bit more in the spotlights as well.
What I wanna say is this: if this platform wants to grow, then, just like in the "real world", we need way more people of the middle class, so to speak.
More like @mistakili and all the others who can use some recognition for their hard work.
So, go on, click on the link of the post above and take 4 minutes of your time to read his post, And while you're there anyway, a nice upvote would be welcome also.
Thanks for reading.
(40% of this post goes to mistakili,10% to null and 10% to steempeak.)
Smasssh was here!