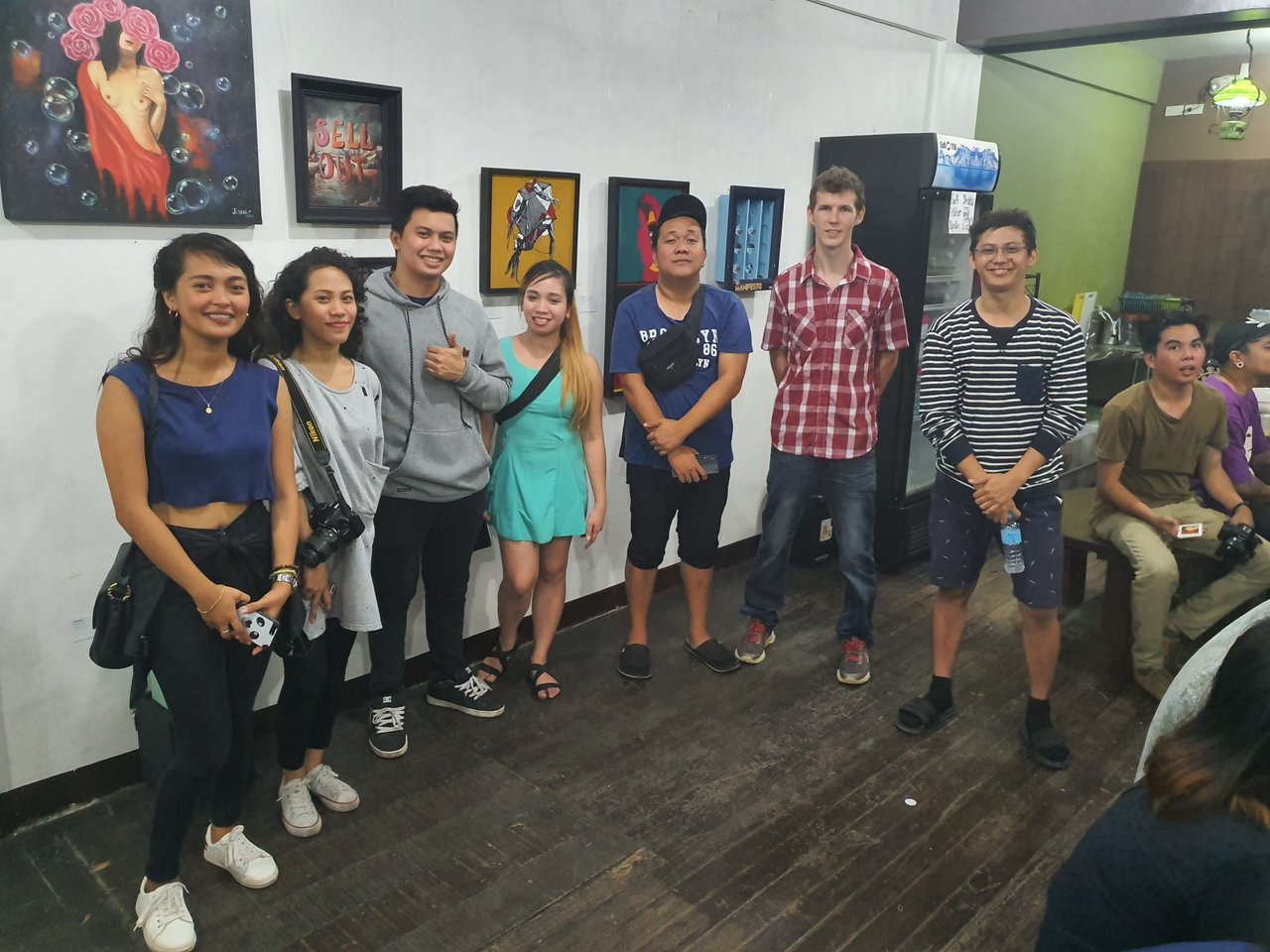 ---
The #SteemPhilippines group had it's 16th official meetup in Davao City two days ago, and in attendance was @nathansenn, @chrisrice, @jancharlest, @postnzt, @princesremedies, @valkangel and they all visited @hiddenblade and @spintwister at an art exhibit where their art was displayed.
Like the last meetup, this get together involved a new location, outside of SM City Davao and the name of the place is Tom's Pizza, a pizza eatery somewhat close to the Roxas ukay ukay street.
---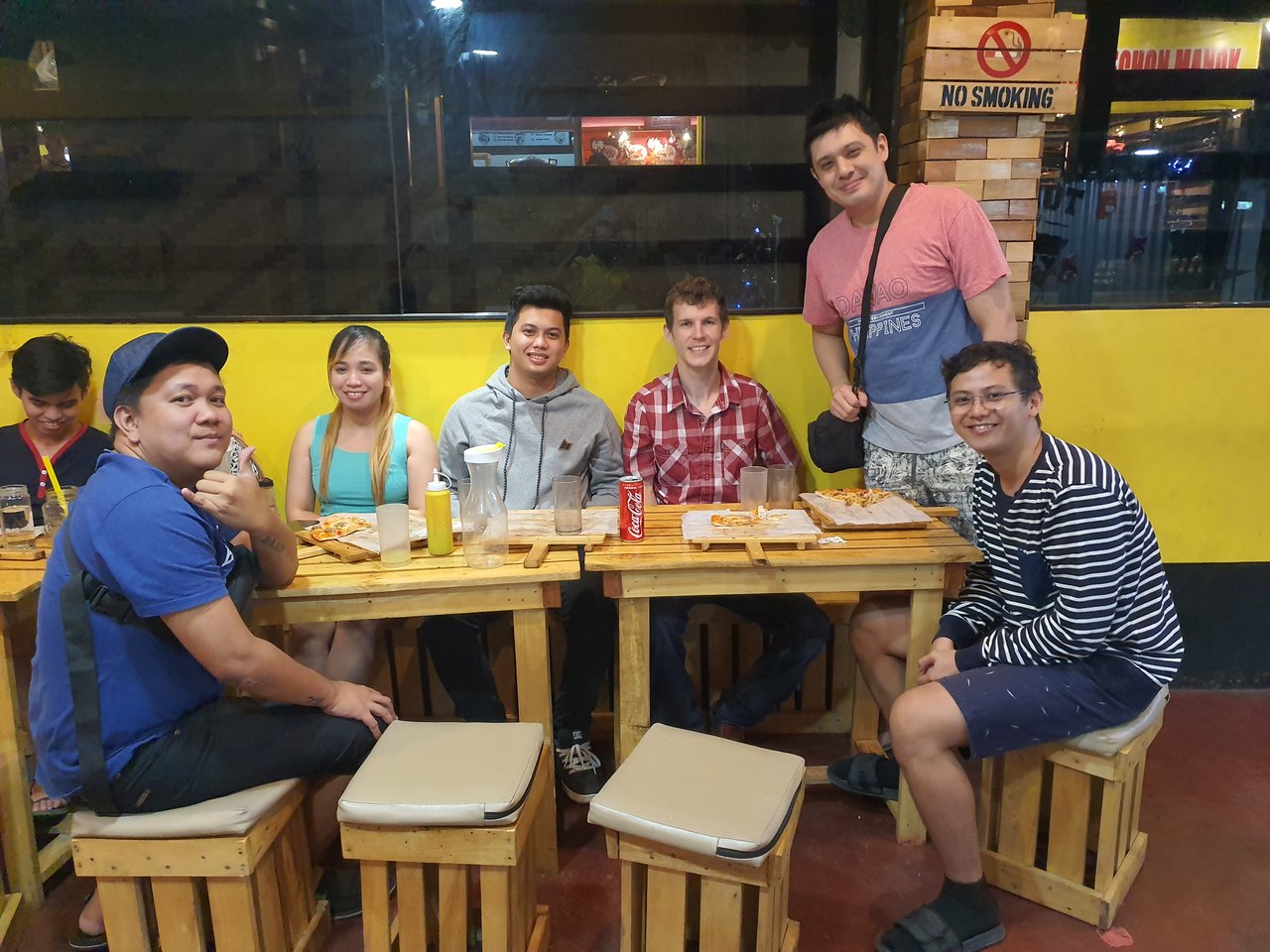 ---
Chris @chrisrice and @nathansenn arrived first followed by Carlo @postnzt, Jan Charles @jancharlest and Princes @princesremedies with the first topic to come up being the attack on US bases in Iraq by Iran.
@postnzt was concerned about World War III as he had seen a video of the missiles being launched with a caption that 34 Americans had been killed. That led to @chrisrice and @nathansenn discounting that information as they hadn't heard anything about anyone being killed from the attacks.
The next topic that came up was then how the United States uses much of it's tax dollars to pay for wars + conflicts and whether or not it's Government's place to rule out laws like making it mandatory to wear seat belts or helmets (is it my responsibility to make safety decisions or the Government's?).
It wasn't before long that the group brought up the proposal of Senator Villar to ban servings of unlimited rice at restaurants and eateries in the Philippines. There were a few laughs and a bit of scaremongering about if a Government would ban Pizza, then @chrisrice shared how @nathansenn tends to think that #steem will eventually follow #bitcoin's rise should another big bull market in crypto currencies occur.
---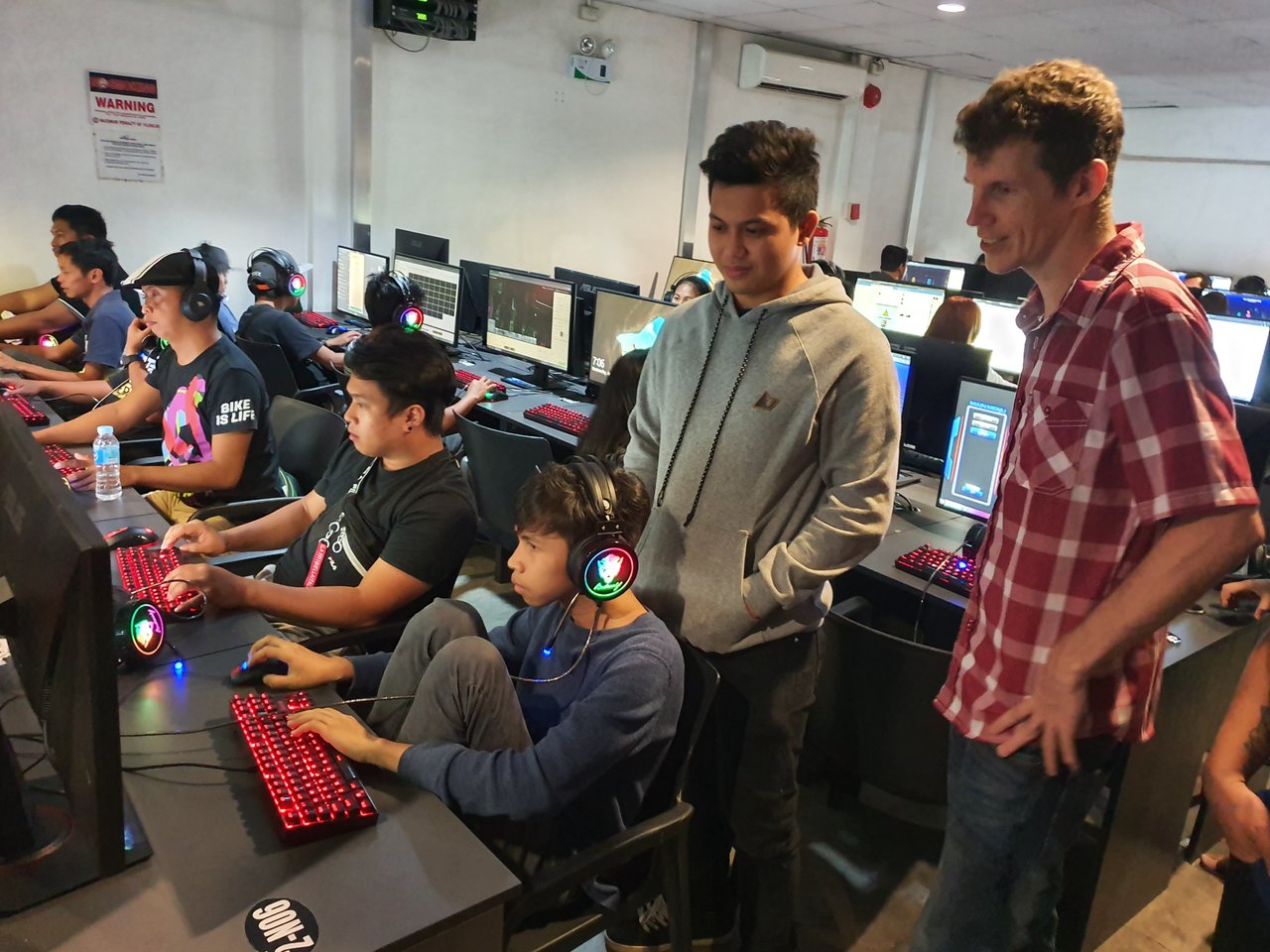 ---
After their discussion at Tom's pizza, the group walked a few blocks over to visit @jancharlest's workplace at Remote Tasks Bootcamp in Davao City, Philippines. There they took photos and observed the trainees digitally mark the surroundings of places like San Francisco, California on computers for self-driving cars.
---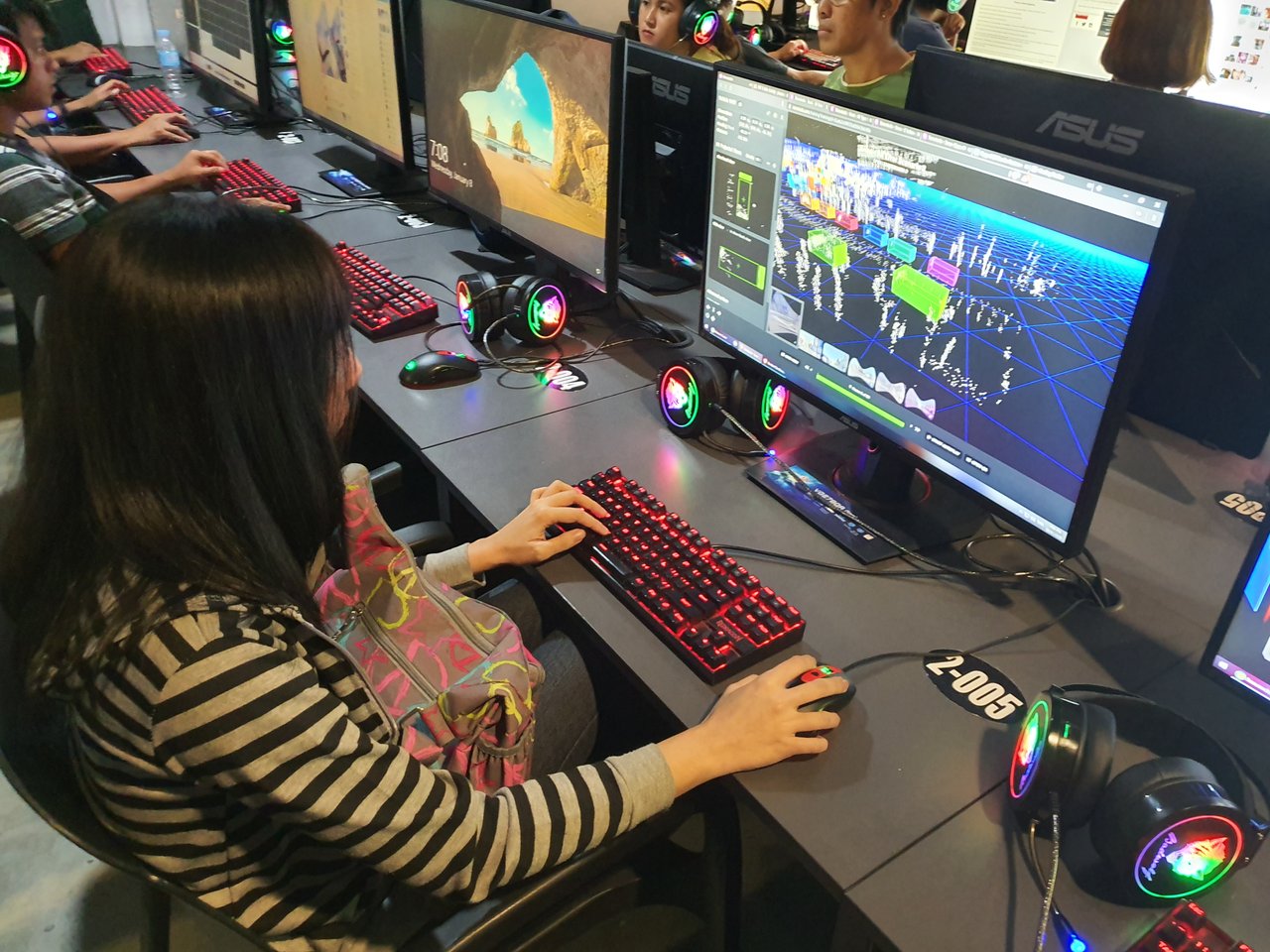 ---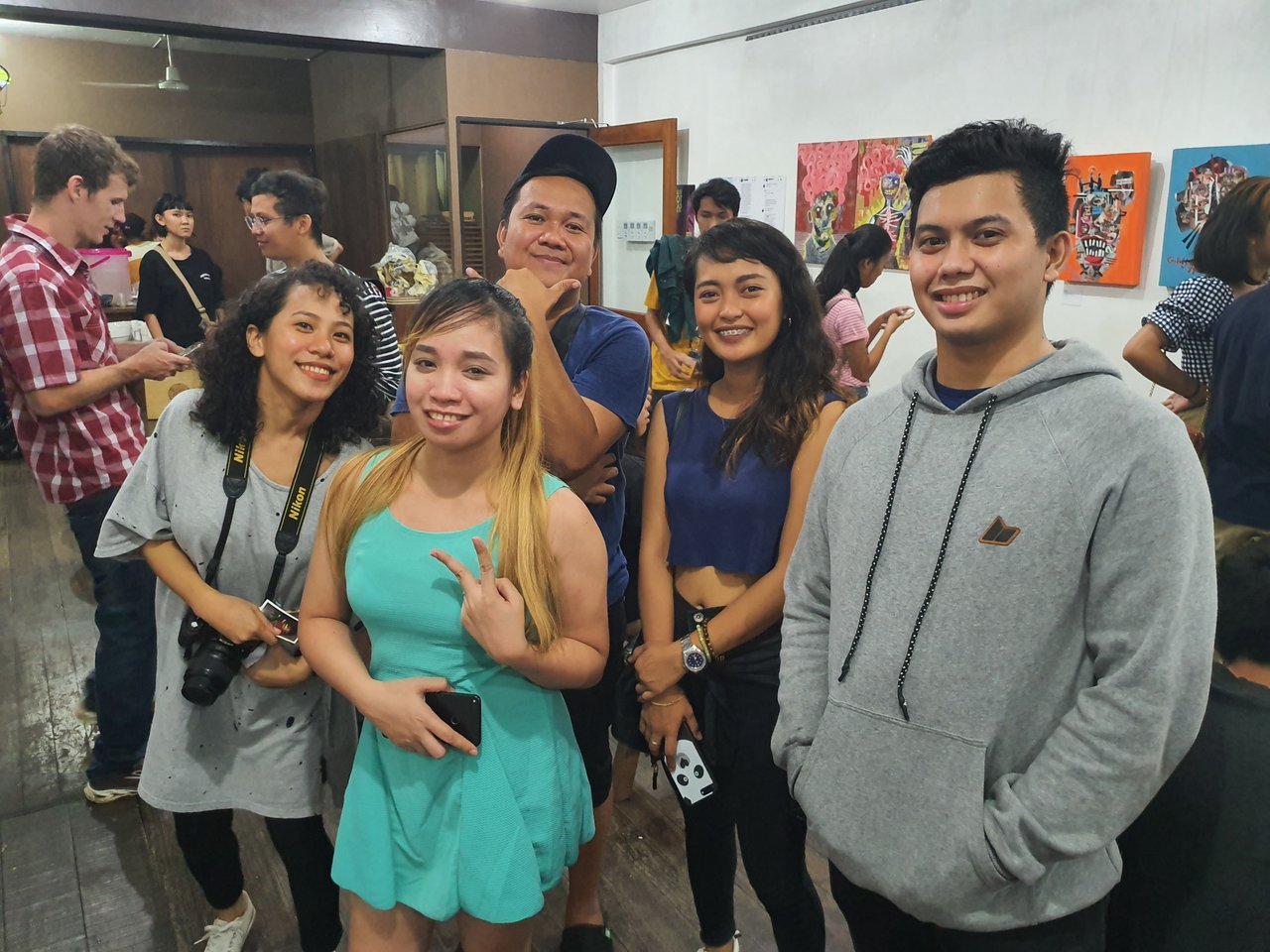 ---
The last stop was the art Exhibit where @hiddenblade and @spintwister had some of their creations displayed for the public. @hiddenblade was taking photos of the people attending, she passed out stickers of her art and dropped a bombshell on @chrisrice.
Sometime in 2018, just 7 months ago.. famous @janicehung, who is known in the Philippines for her acting skills on the popular TV show Ang Probinsyano, was active on the Steem blockchain.
If any of you want to follow her on Instagram here is her profile - make sure to give a shoutout to @steemit on IG!
---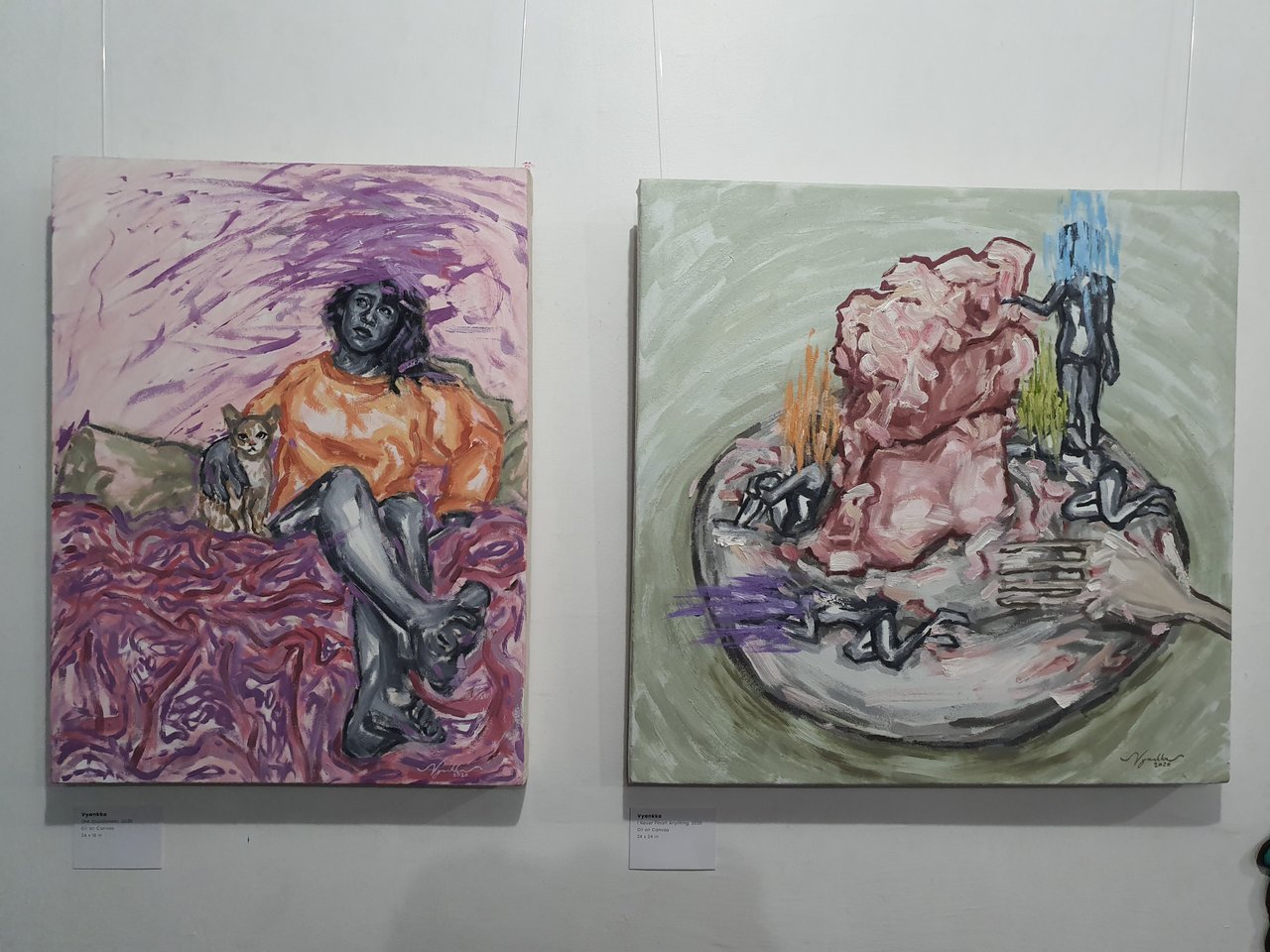 This is some of the artwork created by @hiddenblade.. feel free to give her a follow as a lot of her art is for sale.
---
If anyone lives in Davao City and is interested in meeting other blockchain and crypto enthusiasts, or if you just want to meet other people, you are invited to the next #SteemPhilippines meetup January 15th, 2020 here in Davao City at 5:00 PM - 8:00 PM.
CONTACT US on Steem.ph for more information.
---
Originally posted on Steem Philippines. Steem blog powered by ENGRAVE.