This is Episode 2 of The Steemit Podcast series: Decentralized Entrepreneurship and Marketing, hosted by me, @andrarchy, Steemit's Head of Communications, and featuring the company Oracle-D which is dedicated to building organic blockchain communities.
The Series
The goal of this series is to help entrepreneurs, marketers, and developers prepare for a future that is being rapidly disrupted by decentralized technologies. Although we are members of the Steem community, this series is intended for anyone who is considering building a tech business, not just Steemians. The goal is not to shill our blockchain as the perfect solution for every scenario, but to leverage the unique insights we have as a blockchain team with a functional product to elevate the conversation and improve the signal-to-noise ratio in the space.
Oracle-D
In Episode 2, the founders of Oracle-D share the insights they've gained building multiple products in the blockchain space from their Steem account creation service steem.ninja, to their organic community building platform, oracle-d.com.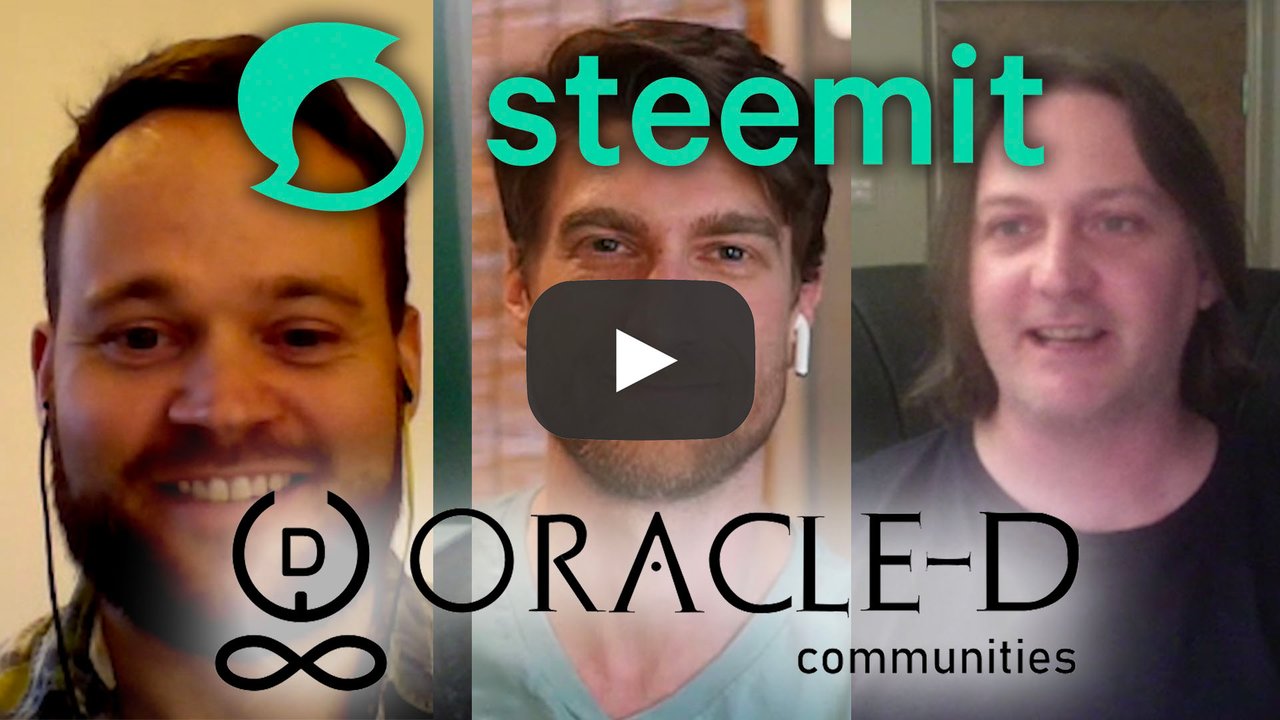 Audio Only
Matt Starkey, CEO of Oracle-D built his career in the oil and gas industry managing multi-billion dollar projects. As an early cryptocurrency adopter, Matt turned his passion for blockchain technology into a company focused on funding decentralized humanitarian and community projects in a fully transparent way.
Matt's Co-Founder and CTO is Dylan Leighton, a polymath and radical thinker who meshes technology, psychology, philosophy, economics, and game theory in his work for Oracle-D where he aims to change the way humans interface with the blockchain, and other emerging technologies, forever.
Building a Blockchain Business
If you're interested in blockchain entrepreneurship, we highly recommend listening to the interview in its entirety as it's filled with priceless knowledge from arguably two of the earliest blockchain entrepreneurs. In the blockchain space we have plenty of engineers building protocols that they claim are going to revolutionize the world, but few succeed, and even those aren't real businesses. Matt and Dylan aren't building a new blockchain, they're building a business, one with multiple products and multiple paying customers. That's what we believe this space really needs and what motivates us when we think about where the Steem blockchain, and steemit.com, should go in the future.
In this interview Matt and Dylan generously share many of the insights they've gained while bootstrapping a startup in this volatile industry. If you prefer listening to or watching shorter excerpts, we will be releasing clips on YouTube along with other video content, so be sure to subscribe to Steemit's YouTube channel.