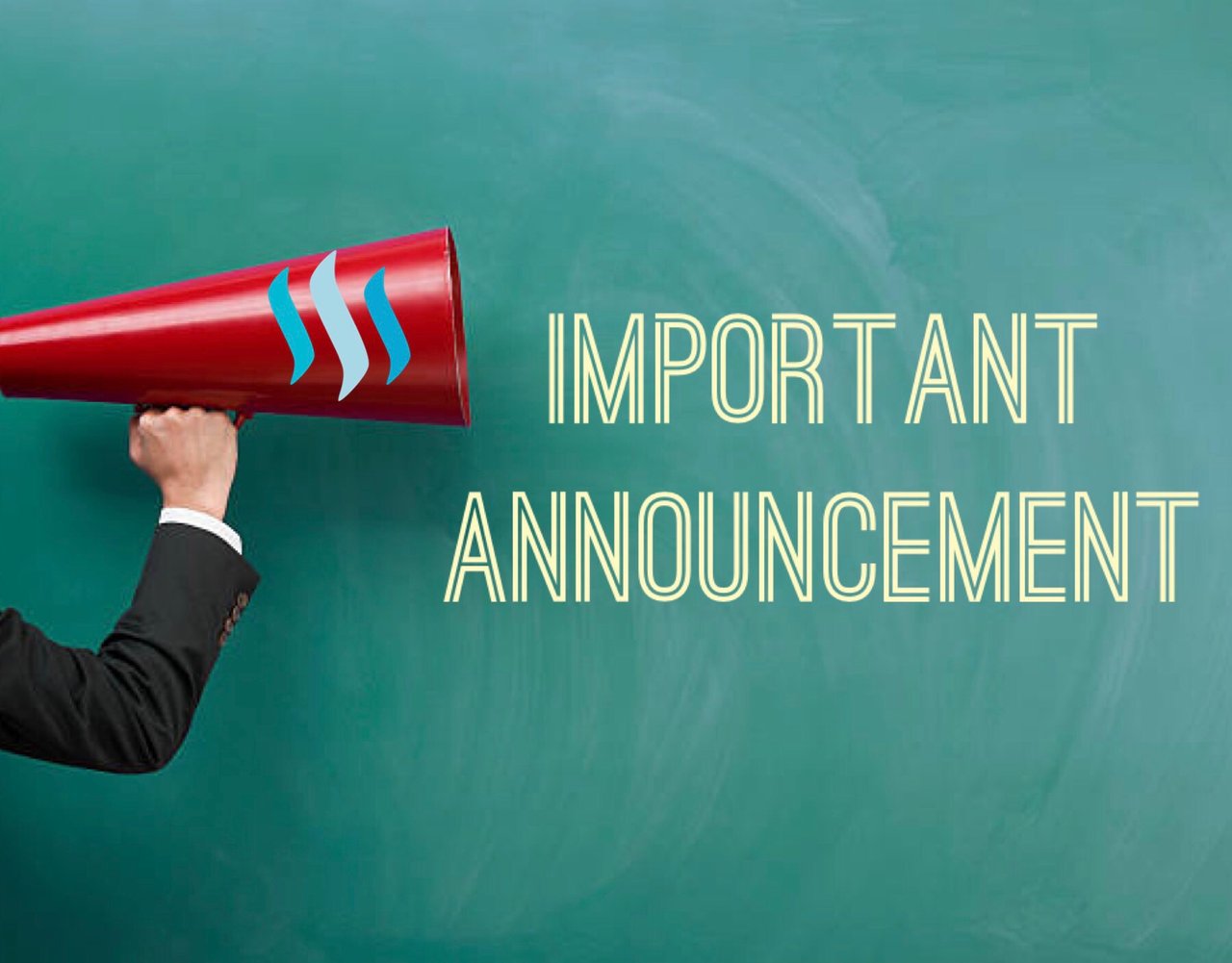 Town Hall Meeting with @Ned
Tomorrow, Wednesday April 3rd at 8pm UTC (1pm PST/3pm CT/4pm EST)
in The Steem Alliance Discord Server


You can find the recording HERE


Come meet us in the Steem Alliance Server to discuss where we are in this process of establishing a community foundation and what will be happening next.
Ned will be on to chat how he feels about the process so far, as well as why he feels this election, and the future foundation, is such an important addition to the Steem ecosystem.
We also will be announcing the decided upon voting method and explaining how that will work. We may be able to go over a few of the different structure ideas on the table to understand what are choices are currently, if time allows.
Come join us and be a part of the discussion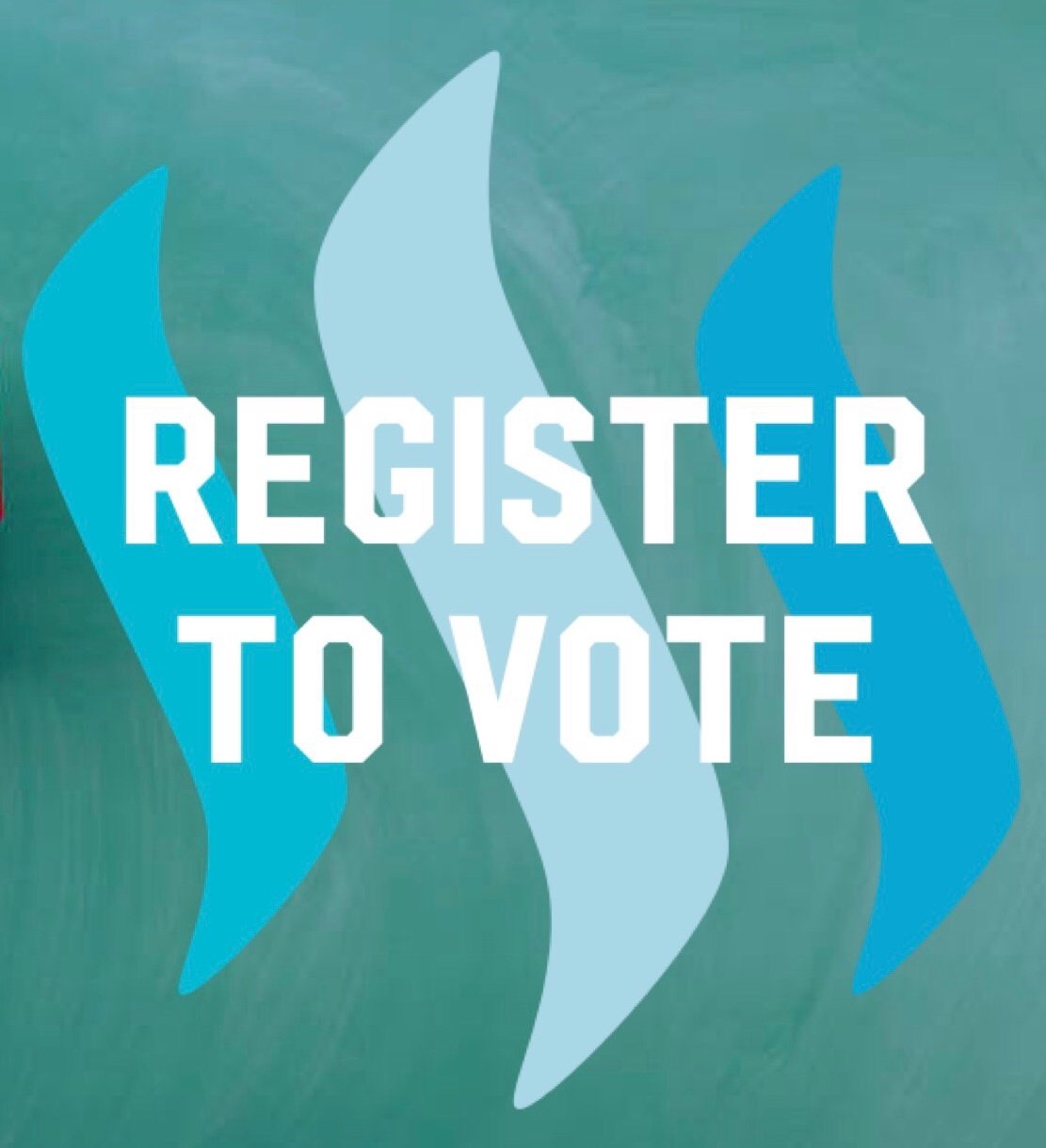 How to register
---
Voter Registration Feedback Needed
Our initial cut off for registration was set for a two week time period ending on Thursday, April 4th.
https://steemit.com/dpoll/@steemalliance/steem-alliance-structure-proposal-voter-registration
We have heard a bit of feedback that this was the first time many have even heard of this foundation, and that therefore this registration period (set nearly two weeks ago) would not allow for optimal participation.
The Working Group is considering pushing back the registration cut off a few days to allow anyone who wants to participate in the future election to be able to do so. We wanted to hear the community's thoughts on this though.
Do you feel an extended registration time is needed?
Let us know in the comments below or in the discord server itself.


---
Current Structure Proposals
The below is the current list of proposals (in order received) that have been submitted at this time. These are ideas on how this community foundation should be designed and the upcoming election is to decide what structure will be chosen.
Please take a look at them and ask questions, give feedback. The goal here is to build the best foundation, rather than have a competition.


@jackmiller Proposal: Steem United
https://steemit.com/steemalliance/@jackmiller/proposal-steem-united-1-0-by-jackmiller-witness
---
https://steemit.com/steem/@valued-customer/suggestion-for-a-proposal-structure-for-steemalliance-evergreen-funding




---
https://steemit.com/witness/@upheaver/steem-alliance-foundation-proposal-by-witness-upheaver
The foundation structure proposal made by @upheaver focuses on making Steem the leading blockchain for decentralized apps and communities worldwide. Structure presents the foundation as independent and jurisdiction compatible legal entity governed by a board of directors and a professional leadership team, with on-chain advisory elements. Foundation will be able to sustain itself long-term through corporate membership programs and support a variety of functions including a project incubator, development grants, direct investment, training and events.
---
https://steemit.com/tag/@alexvan/steem-foundation-proposal




https://steemit.com/tag/@bluefinstudios/foundation-proposal-grown-the-chain


The Mission and Purpose of the non profit, GROW-THE-CHAIN, will be to raise capital, call for proposals, and provide Funding for Projects to make the general public, governments, and corporations, more aware of Steem Blockchain, enhance Steem value, and showcase Steem's overwhelming advantages among cryptocurrency. The Non Profit will advocate for Steemians, and educate regulatory agencies and Governments worldwide.
The Non profit will work alongside hand-in-hand with other blockchain initiatives, such as the Worker Proposal System (DAO's), with the Non Profit focusing on the marketing, business, and regulatory sectors of the Steem Blockchain, and not focus on software and code initiatives.
---
---
@aggroed Proposal: Stars Align
https://steemit.com/steemalliance/@aggroed/stars-align-core-of-the-foundation-design-that-will-later-get-submitted-to-the-steem-alliance
The Stars Align foundation design is intended to decentralize the work necessary to mainstream Steem from Steemit Inc to the entire community. The plan allows the public to approach a board consisting of subject experts approved by the stakeholders with a proposal request for funding. A board of experts meets, reviews the proposal and gives it a vote. Proposals that have been approved go to the Executive Board to balance priorities and make sure everything about the proposal is kosher. From there the Board of Directors, comprised of Steem Stakeholders, approves the budget and the projects this community believes will help spread Steem receive funding.

@impactn Proposal: Decentra-Steem
https://steemit.com/tag/@impactn/decentra-steem-revised-proposal-of-a-now-99-decentralised-design-of-the-foundation
Communities make Steem attractive and unique in the blockchain world. Thus, the purpose of the foundation, designed in this proposal, is to focus on and strengthen communities on Steem blockchain. Strengthening communities begins with the structure design itself. Decentralise it and you'll strengthen the community as long as the setting is not dysfunctional. How to keep it functional? Organisations research shows: a network of working circles, driven by a strong purpose and supported by good rules is more efficient and effective than any centralised structure.
Thus, this proposal shows how such a decentralised structure may be set up for Steem-foundation. Working circles may cover any task: strategic and operational issues, software development or marketing, distribution or allocation of funds. A set of rules supports these working circles in interacting in favor of the common purpose: strengthening communities. Further rules ensure accountability and transparency.
---
---
https://steemit.com/tag/@guiltyparties/s-foundation-proposal-v1
S+ is a professional yet decentralized model that leverages the strong audit, tracking and control mechanisms built into the Steem blockchain to create a cohesive, inclusive and ethical Foundation. It recognises that widespread collaboration and large amounts of funding will be processed by the Foundation. It also supports the existing collaboration models already in place and approaches a decentralized task-force from the perspective of long-term stakeholders and community members. Additionally, it aims to be universally inclusive and break down the barriers amongst community members, providing an avenue for the application of the existing professional skill-sets of members. The S+ model takes into account both the historical and existing conflicts of interest and avenues for exploitation and attempts to bridge those gaps through the existing strength of the Steem blockchain and ecosystem.
---
---
https://steemit.com/tag/@thehive/how-it-might-work-proposal-suggestion-logic
---




We will continue to gather proposals as this process progresses. You can always find the current proposals in the Steem Alliance Discord Server to stay up to date.


Community Feedback Needed
Those working on these proposals want to hear from you, the community. Ask questions, give suggestions and feedback. Let them know what you want to see in this Community Foundation.
Don't forget to go Register To VOTE and tell your friends to do the same!
This is the community's foundation, we just have to come together to build it first.
Thank You,
The Steem Alliance Working Group
---
What is the Steem Alliance?
The Steem Alliance is an idea of a community coming together to build a foundation with the collective goal of improving Steem as a whole.
The goal of this future foundation is to be the combined "face of the chain", working alongside additional groups as well as Steemit Inc. to better the Steem platform together. With a main focus on helping to push Steem into the mainstream arena with focus on marketing, upkeep of Steemit.com, development of steemd, outreach and Steem events. Funding would need to be fundraising/profit based but also with large seed from Steemit Inc. itself.
The goal of this Working Group is to oversee the establishment of the future foundation while ensuring transparency, fairness and that the community's voice is heard. Once the foundation is established, Working Group is disbanded.