Hello everyone. It's been a while since I've posted from this account. As you know, @steemfiction is a collaboration of authors from the Steem blockchain that publish and promote our books on Amazon.com.
Our current authors are:
@janenightshade
@improv
@felt.buzz
@jeezzle
@manoldonchev
@stinawog
@giantbear
@quillfire
@blueeyes8960
@ericvancewalton
@arbitrarykitten
@jayna
@richq11
Our first book, Voices in the Darkness, did an admirable job in pulling in readers from all over the world. As you can see, it has five five star reviews on Amazon.com. People really seemed to enjoy it.
https://www.amazon.com/Voices-Darkness-Tales-Blockchain-Fiction-ebook/dp/B07P778X5T/ref=sr_1_1?keywords=voices+steem&qid=1558227974&s=gateway&sr=8-1-spell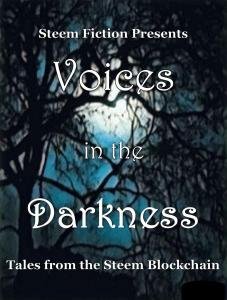 It's quite a deal at $4.99 for the ebook and $9.99 for the print copy. Every few months we release a new book based on a different genre. The previous book was based on the Supernatural genre.
The next book that we're going to publish on June 1st will be based on the Murder genre.
The tentative title is Murder on the Blockchain.
We are currently putting the finishing touches on the book, putting the cover together, and getting everything ready for publication.
Remember that by purchasing this book not only are you supporting the authors, but also helping to promote the Steem blockchain. I know that the Steem blockchain is the best blockchain out there. We have really been suffering from a lack of ability to get our blockchain known, and that is something that we at @steemfiction are actively trying to help with.
We've all learned something from the first book. I truly believe this next book will be even better than that one. I hope you will buy a copy.
There's still a lot of work to be done. You'll be hearing a lot more from this account soon. I ask that you please resteem this post so that we can get the word out about our upcoming book.
In the meantime, this is @jeezzle signing off from @steemfiction.