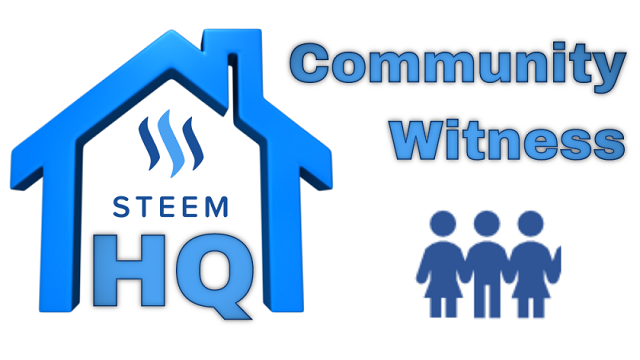 Greetings to all Steemians out there!
Today I wanna cover a little bit more the Community Witness project and how it works. It's actually really easy to participate, so let's get startet!
How the Community Witness works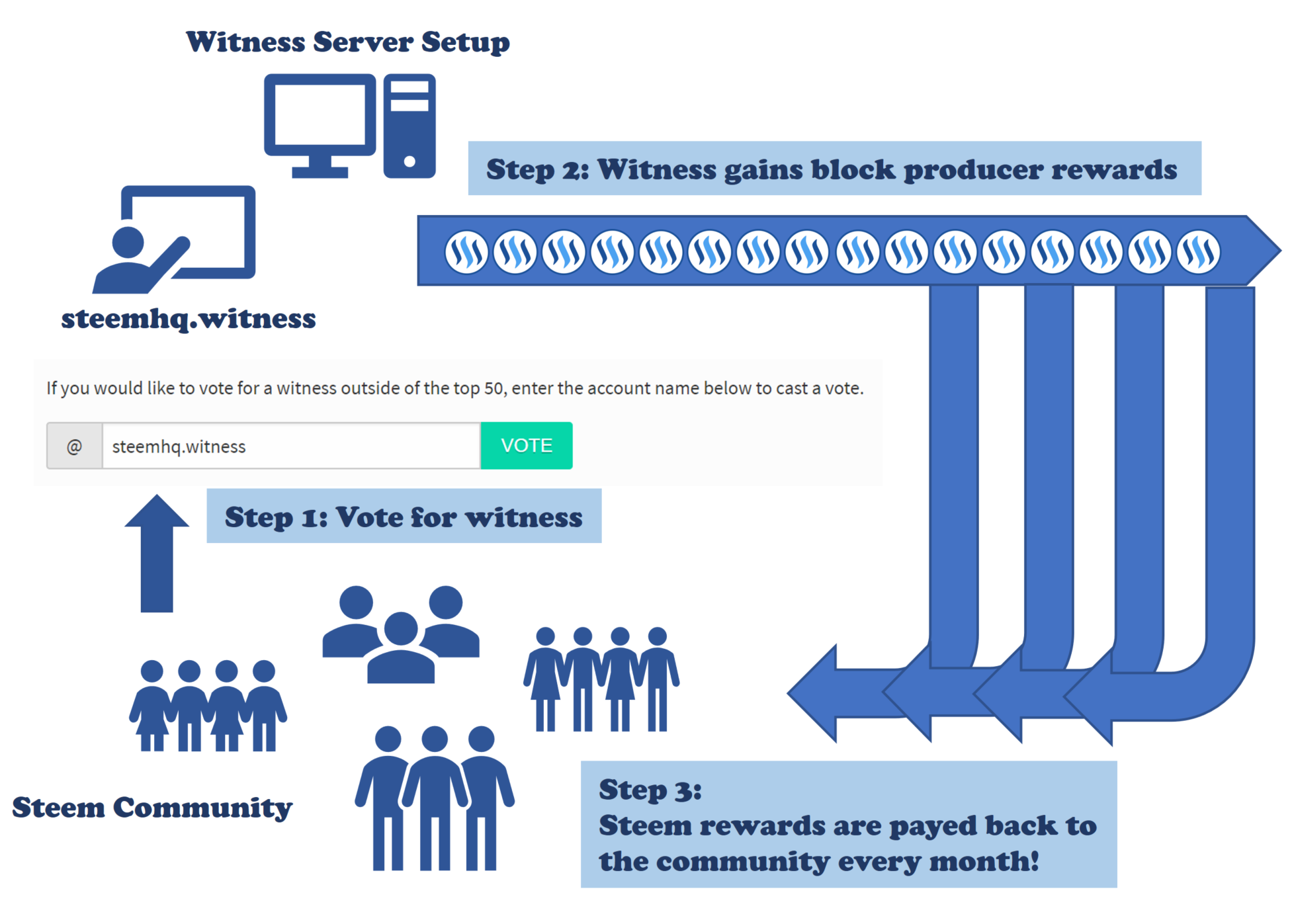 Give 1 of your 30 witness votes to steemhq.witness
You can do it using the "Vote for witness" Link scroll down to the text input field, enter steemhq.witness and hit the "Vote" Button. As alternative you can use this link and vote via Steemconnect.

Let the witness produce blocks and earn Steem
With enough votes from the community the witness server will start producing blocks on the Steem blockchain and earn Steem as a reward.

Get your fee share of Steem every month
After each month all earnings are payed back to the community proportional to your voting power which is equal to your Steempower. SteemHQ takes a small fee in order to cover the expenses for the project.
---
All stats about this project are always visible on our website:
https://www.steemhq.com/witness
As you can see, it's a WIN - WIN situation!
So what are you waiting for? If you haven't already put your vote into the Community witness and join us. The more people are getting involved, the better are the chances of producing blocks and gain free Steem.
---
If you have any questions, suggestions or other feedback - I would love to read it in the comments below.