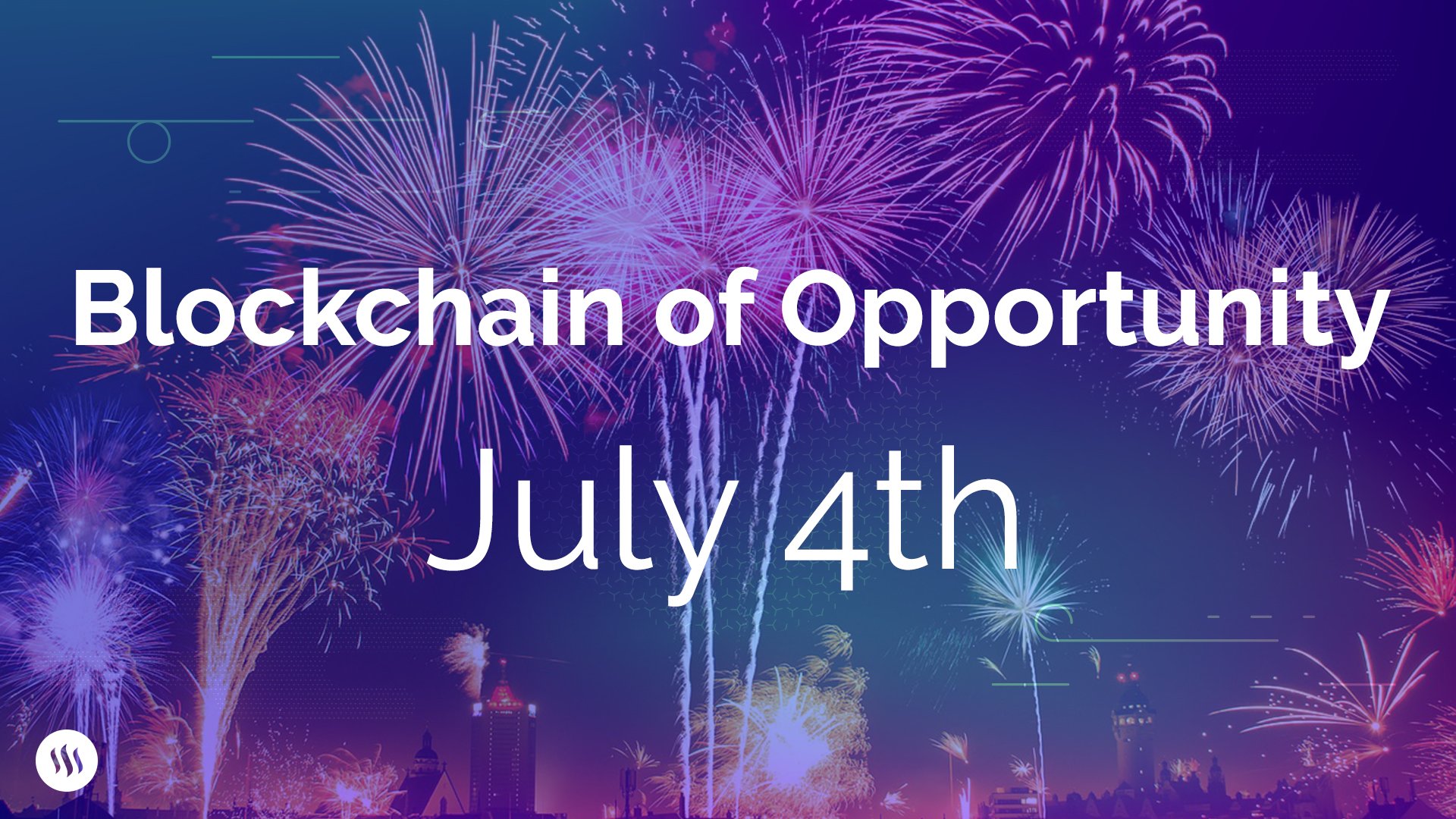 July 4th is especially meaningful for us Steemians as it was on this day in 2016 that the Steem blockchain first began to distribute STEEM to content creators all over the world. This was a landmark moment: the first time in history that a fully decentralized token mechanism began autonomously distributing rewards. Steemit did not begin paying for the content, the Steem blockchain did, and it was the people using it--you--who determined what deserved to be rewarded. In fact, Steem remains the only blockchain autonomously rewarding its users for the content of their minds.
The Blockchain of Opportunity
At Steemit, we talk about Steem being the Blockchain of Opportunity--a blockchain that unlocks an unlimited universe of potential for entrepreneurs. It was those content creators with the courage to join us on this crazy journey who were, and still are, the entrepreneurs that built the foundations upon which this whole ecosystem stands.
We believe that Steem is the Blockchain of Opportunity, not because it caters to entrepreneurs, but because it turns everyone that uses it into an entrepreneur. In a world where technological disruption seems to be eliminating jobs and prospects, we believe that this aspect of Steem is more than just a feature ... it's a mission.
A Holiday for All Steemians
While July 4th is being celebrated by Americans as the day we gained independence from a tyrannical empire that we felt was unfairly limiting opportunity, we hope that for Steemians everywhere, this day can mark our independence from all the gatekeepers who withhold opportunities from the builders of the world.
Steem on!
Team Steemit