Well that is not a rule it is just a suggestion. We are making this suggestion not just because other find it irritating but also because it doesn't help you personally to post such comments.
Recently we saw a couple of messages on the platform that were very similar to "I will follow, follow me back". From the first look it appeared that these comments were spam. So I wanted to checkout if these comments were actually helping the ones posting them. I ran a quick query like SELECT TOP 10 body, CONCAT('https://steemit.com/@', author,'/', permlink) FROM [dbo].[Comments] where body LIKE '%follow me%' and LEN(body) < 100; using SteemSQL with some date filters. All I could see was that most of the comments were downvoted and a few of the users who were posting such comments had a reputation in single digit numbers. So while the curation mechanism is working on the blockchain we feel this can be improved.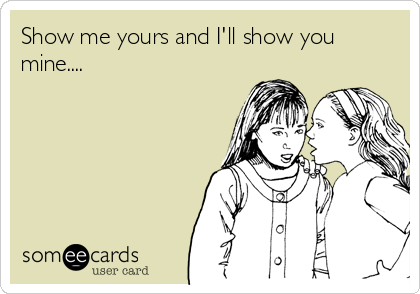 These kind of messages are not beneficial to authors of the posts on which these comments are added. The sad fact is that it is also not helping the users who are posting them as well. So we need to find a solution that will educate users and shows them alternatives as well.
Balancing SPAM and new user experience
What can you do instead of posting "I will follow you, follow me" messages
Most of the users who are posting these kind of messages are actually individuals and not bots. So these are people who are not able to get attention to their posts. Today steem has a content discovery and it needs to be addressed. In the mean time if you are looking for attention to your posts you can follow one of the following.
Read more and write less
While this might seem counter intuitive I have found this approach to be very effective. Unlike other platforms Steem has a steel learning curve. Spending more time on the platform will let you get accustomed to the platform, identify the tricks and tips that are being used by other users. You will be able to identify the influencers in your domain. All these things will come handy to once you want to distribute your content more people.
It was always comments dummy
Steem doesn't differentiate between full fledged posts and comments. Both are comments. Did you know that the API actually uses the term comment for both posts and comments. The differentiator is only whether there is a parent comment or not. What this means is that the reward pool is distributed across all the posts and comments. It doesn't differentiate them.
In addition to this when you write a post it will be visible to other users only if they are following you or if you advertise them in other posts. Whereas since comments are made on other's posts they naturally have more visibility. Make a list of your interest areas and follow atleast a couple of your favourite authors from these areas. Read their posts regularly and then add meaningful comments. I think your efforts has best "Return on Investments" initially if you spend most of your time on adding meaningful comments on popular posts. If you find yourself making a detailed comment then you can always repurpose them as a separate post.
Promote your posts organically
While there are inorganic ways to promote your posts, I think organic is the best and the cheapest means. Let us say you write a post of Bitcoin. Then checkout the trending posts about Bitcoin on https://steemit.com/trending/bitcoin. Read the post and leave a meanigful comment. If you think your post is relevant to the post you read mention the same and add a link to your post. Since this border lines on spamming be careful while following this approach. Leave a link back to your post only if you think they are related and the readers might be interested in your post.
Use other interfaces and apps
Based on what you are trying to do, there are various different apps like https://busy.org/, https://steepshot.io/, https://join.utopian.io/, https://d.tube/ and https://esteem.app/ These apps and many other apps similar to these generally reward the users who use their apps and portals. You can use buys.org for general posts, steepshot for posting photos, utopian if you are working on any open source projects, d.tube if you are posting videos and esteem if you are using mobile app for posting. There are many other similar posts you can check out.
Incentivise users to interact on your posts
Incentivising your users to interact on your posts is another way to gain more visibility. Whenever we are active we make sure to upvote the comments on our posts. This motivates users to interact on your posts. Since doing this manually can be a little time taking you can make use of a service like https://steemit.com/@steem-bounty. You create a bounty by sending any amount of sbd/steem to @steem-bounty together with a post-url in the memo. The only downside we see is that it rewards only the comments on the first level. Ideally it should be comments at all the levels. Also if they can add a similar option to split a certain part of the post rewards between the users we think it will gain more adoption. It steembounty doesn't do this we might consider implementing this ;)
Power Up
Steempower gives you influence on the platform. Your votes will be valued higher. You will have a greater say in how the rewards should be split. Once you upvote you can also upvote your own posts as well. But make sure to balance it and help out others as well.
If you can afford to power up doing it earlier makes sense as you can reap the benefits cumulatively. People are generally looking out for people with high SP balance and it can be observed that the interaction on these posts are generally high.
Steem Upvote Bots
After having used steem upvotes initially we had stopped using them thinking that it may not be fair. But we have reconsidered this position of late. Today the the reward system is tilted highly towards whales. Until that happens I think minnows should make use of everything that is in their hands to increase the visibility of their posts. Upvote bots are one such tool. Most of the upvote bots listed on https://steembottracker.com/ give a fair deal. Use them to bump up your posts.