SteemNews.Online (@steemnews.online) is a decentralized news platform built on the STEEM blockchain to answer the disinformation, misinformation, propaganda and brainwashing that has become the standard of modern journalism.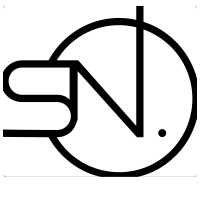 A little over a year ago, @anotherjoe and @instructor2121 introduced our first stand alone endeavor, a new channel to provide "The Truth, Without Bias".
For several months we featured STEEM authors' articles by resteeming them and promoting them on our Facebook and Twitter pages. We also were able to create a website, SteemNews.Online (SNO), where all articles tagged with #steemnews could be featured.
A Road Less Traveled
As far as we knew, nobody else was really doing what we were striving to accomplish. And we were met with a lot of challenges along the way as we attempted to provide a news source that would promote your articles consistently.
In order to get the site to function properly, it had to import your articles and keep the formatting at least good enough so that it wasn't painful to read. That proved to be more difficult than we had anticipated.
Image formats were particularly difficult. And once we found a solution, it would seem that something would change and it would stop working. Other aspects of formatting were challenging too, keeping us working on trying to fix the site more than actually looking for good content.
While we've promoted some material over the months, mostly we've worked at viable solutions. And one of those goals, all along, was to build a site that worked on the STEEM blockchain without being dependent on any of the existing sites. In other words, we wanted our contributors to be able to sign in on SteemNews.Online and post their content directly, rather than having to rely on one of the other sites that provide the means to post and engage with the STEEM community.
While others have come up with various sites that accomplish this, none have been able to build them in a way that satisfied us. The couple of possibilities were cost prohibitive, demanding more of the payout than we were willing to give up. So we've struck out to make our own site on the STEEM blockchain, fully independent of any other.
A Road Newly Paved
Welcome to SteemNews.Online, a brand new concept in blockchain based websites. As far as we can tell, nobody has done this before. Thanks to @anotherjoe and @instructor2121 for the vision to see this through and some amazing developers who were willing to dig into what it would take to make it happen, what you're looking at is the first article posted directly from SteemNews.Online. Rest assured that it won't be the last. In fact, if you are a news writer, perhaps yours will be included soon!
What you're seeing is the next step in blockchain based websites - a fully functional independent site capable of posting directly to the STEEM blockchain and reward writers without the need for any other intermediary. As such, it offers the opportunity to become a full fledged business in its own right.
Let that sink in for a moment.
The Way it Works
Like any website, there is user interface and a dashboard for administrators to manage the website. Unlike any other website, the entire site is designed to prepare polished articles to post directly on the STEEM blockchain, complete with submission requests, editing abilities and a great set of resources for a general editor.
Anyone can submit an article on SteemNews.Online. By simply logging in with your current STEEM username and posting key, you can use the SNO text editor to get it polished, then you simply click on the "Submit" button.
Once your article has been submitted, it goes to a queue where the General Editor is able to read it over and either publish it or return it with suggested edits. If you make the edits, then you can re-submit it for the General Editor to take another look.
For trusted authors, there is the potential to submit a "breaking" story, bypassing the need for the GE to approve the article. This provides the means to get hot stories on the front page immediately, so our readers remain properly informed in a timely manner. The GE will assign this ability based on the relationship and trust you build with him/her.
How To Get Involved
General Editor
SteemNews.Online needs someone to take charge, with a vision for providing and promoting the first blockchain based news site and growing global readership. As a member of our team, you become a vital part of both building what we expect to be a great news source in its own right and establishing a new and exciting structure for information and community sites.
Writers
We've discussed this before, and nothing has really changed. For now, please feel free to submit your articles on the SteemNews.Online website. As the site matures, dedicated writers will become the staple and general submissions will be approved less often. Eventually, we'll also be asking writers to set up new accounts through SNO, using more professional pen names than we generally use for STEEM.
Good Journalism is Hard to Find
STEEM has a lot of great writers. Topics and styles vary widely. That's good.
A lot of people write about news without reporting. The tendency is to do one of three things:
A link and possibly an image and/or short comment about what it's about (#newslink)
Discuss an event with personal perspective as part of the article. This is more of an OpEd (which we do feature from time to time and will dedicate a site to eventually)
til articles. These are great and very helpful, but not generally suitable for a news publication. Some of the articles actually would be great for SteemNews.Online, if they focused on the facts rather than the TIL aspect of it.
Tags Are Great, Except When They Aren't
Over the past year+ we've been watching the steemnews tags for good material to feature. But sometimes great news articles don't include the steemnews tag.
Those of us who've been around the Steem blockchain for awhile are accustomed to just using whatever tags we want, which is fine. But when folks are narrowing it down topically, we're sort of all over the map, except for a few specific tags.
When trying to set the feeds into some sort of order, without having to tag each article individually, it can become tough to dial things in. With that in mind, here are some suggestions for your articles, if you would like to see them on SteemNews.Online.
Of Course, Submit on SteemNews.Online
That probably goes without saying. But, just in case it isn't clear, SteemNews.Online will only be publishing articles submitted through our site.
Try to Put the Tags in Some Sort of Hierarchical Order
If you use a location, use a continent tag too. For instance, if you're article is about Brazil, include southamerica tag before brazil tag (or brasil tag, if you prefer). Try using the broadest tag first, with the narrowest one last, unless compelled to do otherwise for some reason.
news tag first
If it's a news piece, start with news, then add other tags accordingly.
steemnews tag first
All articles posted from SNO will include the steemnews tag automatically. These are articles that we'll read carefully and, if the quality meets our goals, feature in the main section of the site - in addition to upvoting and resteeming.
Current Tag Menu
1.World
2.Science
3.Technology
4.Health
5.Money
6.Cryptocurrency
Using tags strategically can go a long way toward getting your articles noticed by those interested in the particular topic. While this may not mean a great deal for the initial payout, it could help with the subsequent payout and get you more followers.
What we're looking for
Relevant informative articles
Original content - Obviously sources can be quoted and you may post your articles wherever you desire. But if Cheetah catches it, most likely we'll pass it over.
Excellent use of English (other languages will hopefully be included soon) - The best articles are those where nobody notices the grammar. Of course, there are exceptions when one is making a specific point or there's a creative aspect to it. But grammatical mistakes stand out to readers, diluting their perception of the quality of the content.
Spelling accuracy - A misspelled word can be overlooked once in awhile, but with modern editing programs such as Word or even Google Docs, every questionable word gets highlighted anyways. Please take the time to get this right if you're submitting to SNO.
No profanity - This isn't censoring so much as setting a standard. Generally, except in quotations, profanity is superfluous. This includes shorthand, such as WTF, OMG, etc. The use of these isn't helpful to insightful and well written content.
No short-form - If you can say all you need in just a few sentences, please settle for the newslink or other short-form tag. It's not SNO content though.
TIL or similar content will not be considered.
Newslink, SteemNews or similar shouldn't be in the title.
The article must "conclude" - That doesn't mean you have to write a conclusion. It means that it needs to finish filling in the details rather than simply saying something along the lines of, "For the rest of the story, go to this www.link.com". SNO is designed to be a complete source, not a place to tease for other sites. Please feel free to post a list of sources so readers can investigate further if they want, but don't make it necessary for the reader to research more for a sense of closure. That's fine for short-form and newslink, but is lazy for journalism.
NOTE: There are exceptions, but exceptions are EXCEPTIONAL.
How Do Payouts Work?
If you post an article on most Steem based sites, a portion of your payout goes to the owners of the site. The same goes for SteemNews.Online.
70% will go to the writer
25% will go to Steemnews.Online
5% of the payout will be available to the General Editor to keep and/or distribute as they please.
Well written articles will be eligible to receive votes from SteemNews.Online and its supporting voting trails.
If you desire to have your own column or think you have what it takes to be the General Editor, please let us know in the comments.
We'll contact you to discuss your idea or application.
Thank you for reading and your encouragement in this endeavor. With your help, we look forward to making SteemNews.Online a valuable news resource.
Your editors,