I keep an eye on various charts to see how Steem is doing. The actual Steem price is not too critical for me as mine is powered up and I have no need to sell right now. At least it is up again this week.
I monitor the Steemit site stats on Hypestat that shows all sorts of detail. In the country list the USA continues to dominate, but India has overtaken Korea in visor numbers. India is a massive potential market, but I have heard there are restrictions on crypto there. I do check some of the other sites now and again, but Steemit is way ahead of them all for now.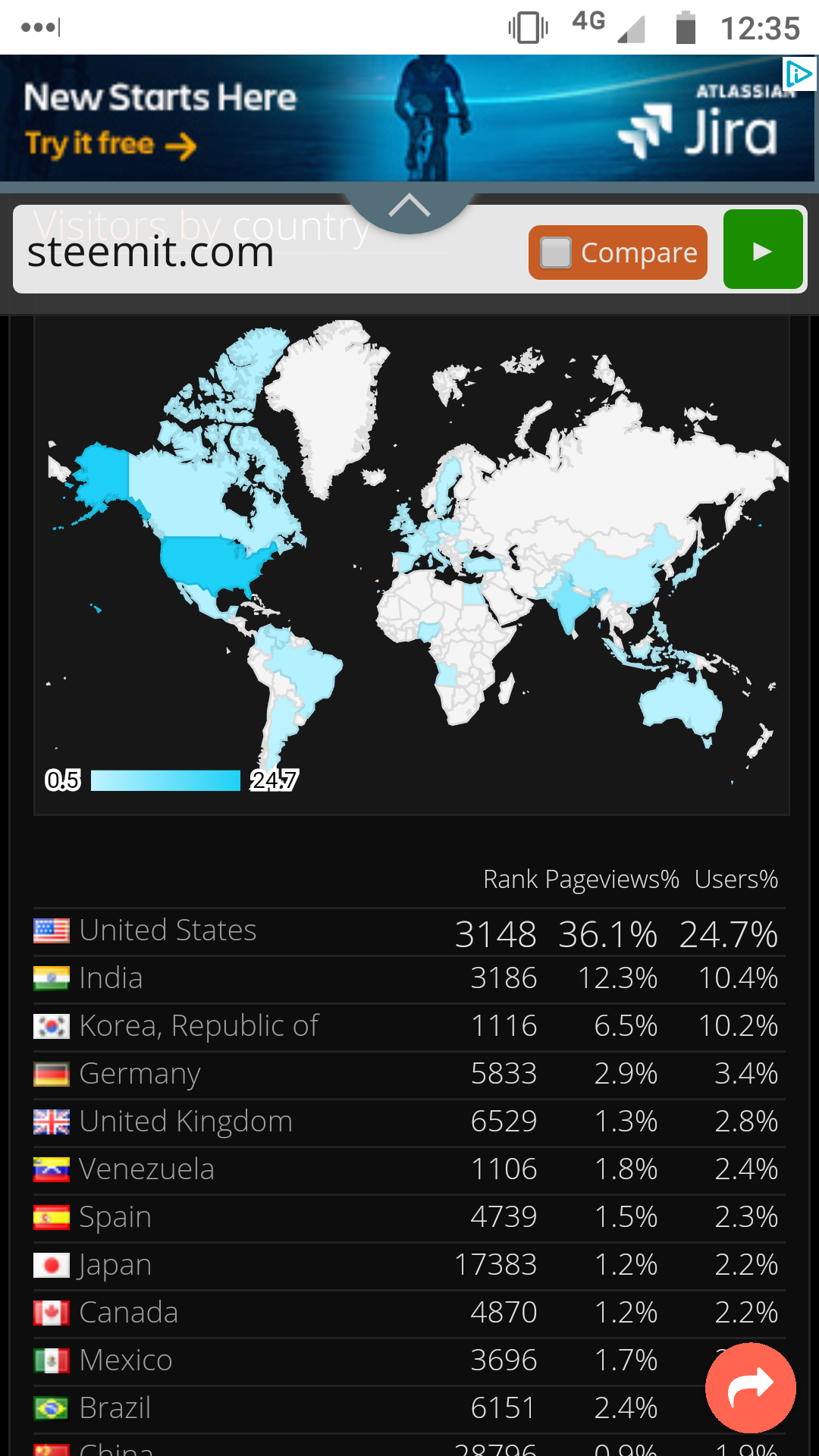 I'm also watching State of the Dapps where Steem dapps have been doing really well. Drugwars has held the top spot for ages, but Steemit just reclaimed it. Drugwars appears to be declining in popularity recently, but space game Nextcolony is on the rise. Steemit shows a distinct weekly cycle on the charts there. I am hoping to see that trend upwards.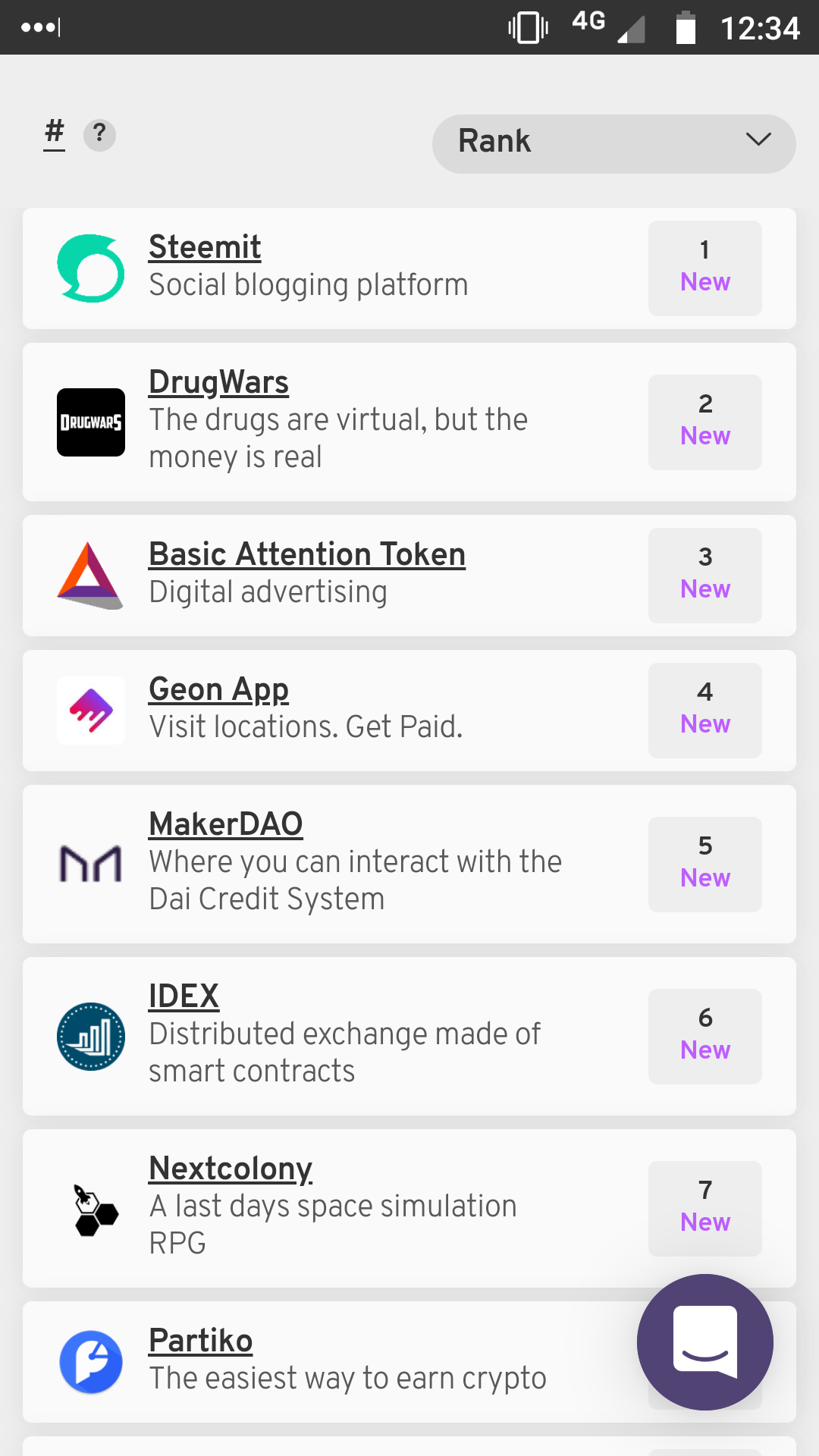 @shanibeer did a post showing growth of social sites with a 'chasm" after early adopters and it feels like that is where we are. It's Steem ready for the masses and what would bring them here? We know they are not earning anywhere else, but the user experience has to be good and I think we have me dapps that will help with that.
Exciting times. Steem on!