#Promo-Steem - Promoting #Steem on Social Media with the "I ❤️ #Steem.!!" Social Media Campaign - FREE MARKETING.!! (Part II)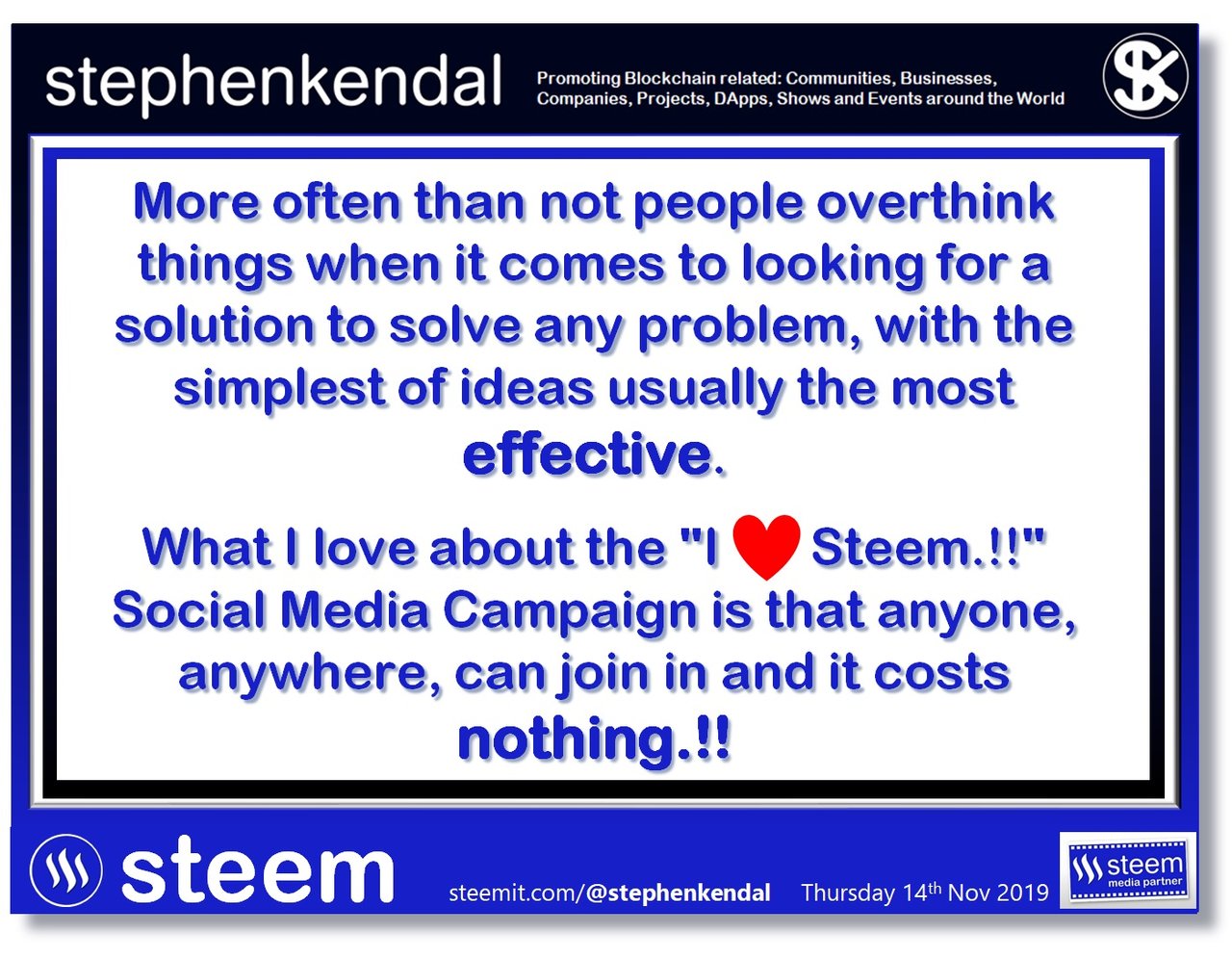 Promoting #Steem on Social Media with the "I ❤️ #Steem.!!" Campaign
More often than not people overthink things when it comes to looking for a solution to solve any problem, with the simplest of ideas usually the most effective.
Onboarding to #Steem is no different.
What I love about the "I ❤️ #Steem.!!" Social Media Campaign is that anyone, anywhere, can join in and it costs nothing.!!
You don't even have to be a whizz on the computer.!!
Once set up, just carry on what you was doing on Social Media, only this time, every: like, comment and share you make, you will be promoting #Steem.!!
FREE MARKETING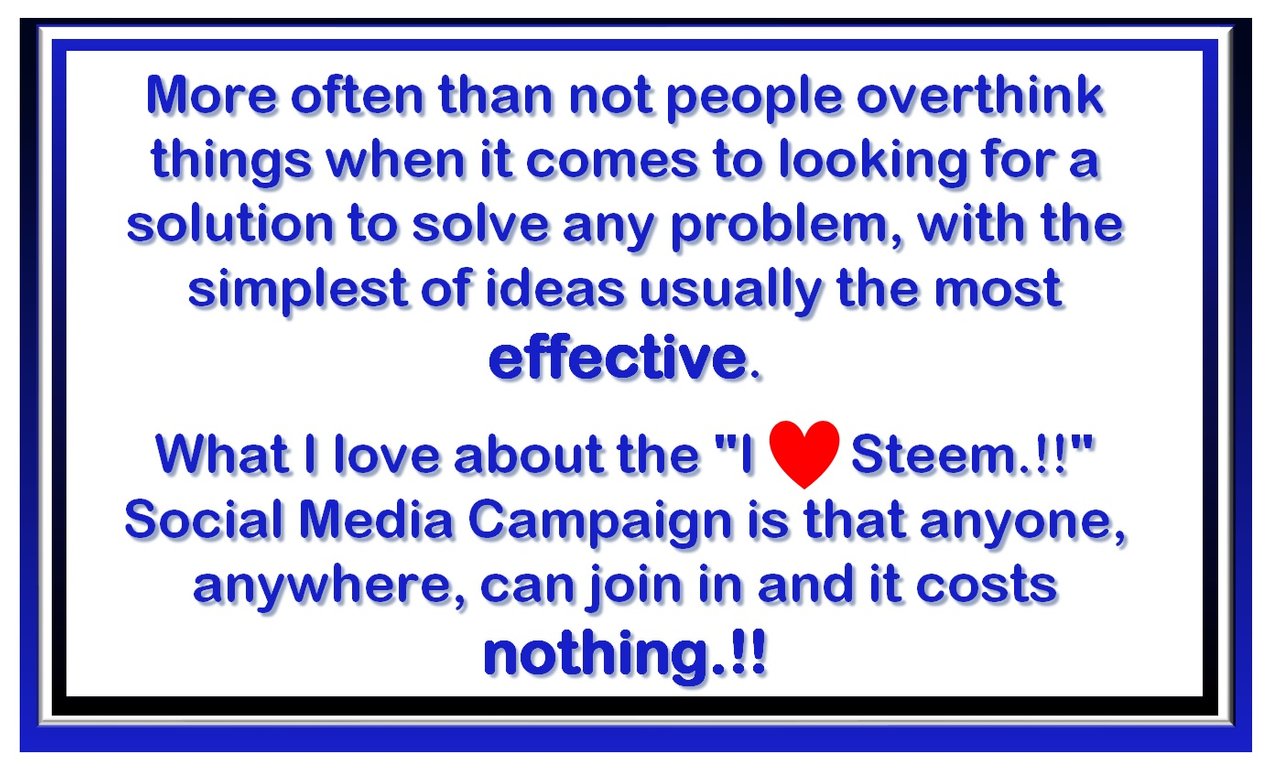 It's Free Marketing.!!
Massive Thank You
I would like to once again take this opportunity to say a Massive Thank You to everyone on twitter for supporting the start of the "I ❤️ #Steem.!!" Social Media Campaign.
Let's keep the campaign going and tell the World that we all ❤️ #Steem.!!
Thanks again for reading.
Stephen