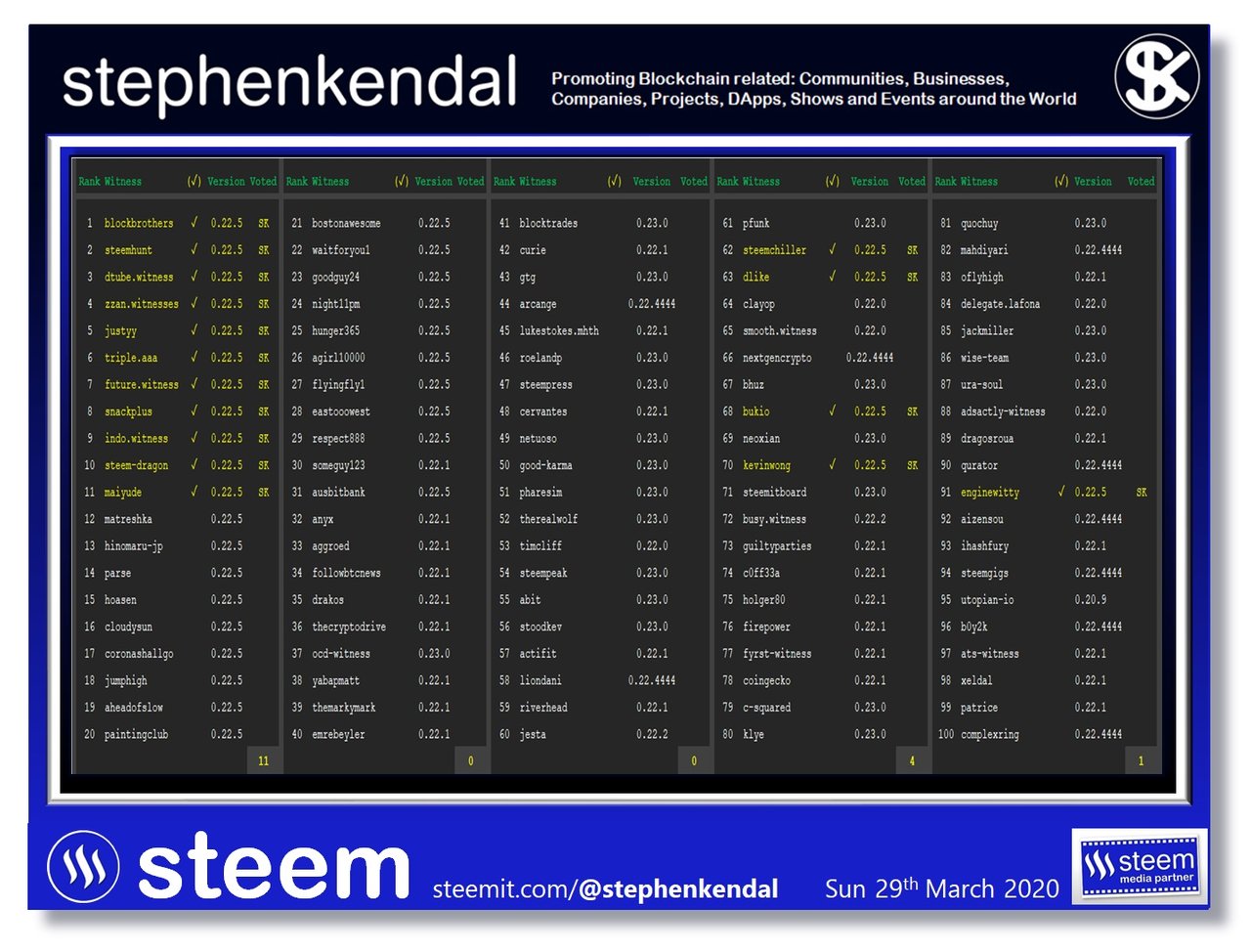 As #Steem continues to evolve, I am pleased to share with you the latest list of #Witnesses that I am happy to support and vote for.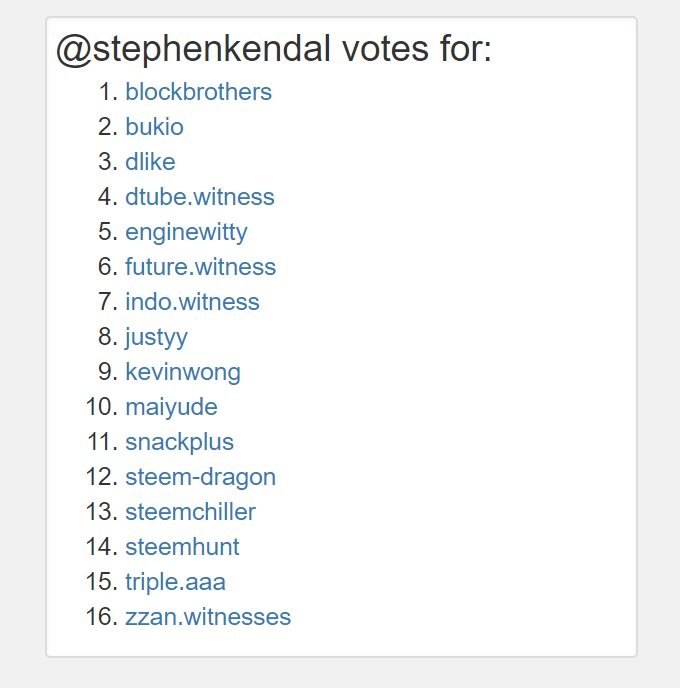 @blockbrothers, @bukio, @dlike, @dtube.witness, @enginewitty, @future.witness, @indo.witness, @justyy, @kevinwong, @maiyude, @snackplus, @steem-dragon, @steemchiller, @steemhunt, @triple.aaa, @zzan.witnesses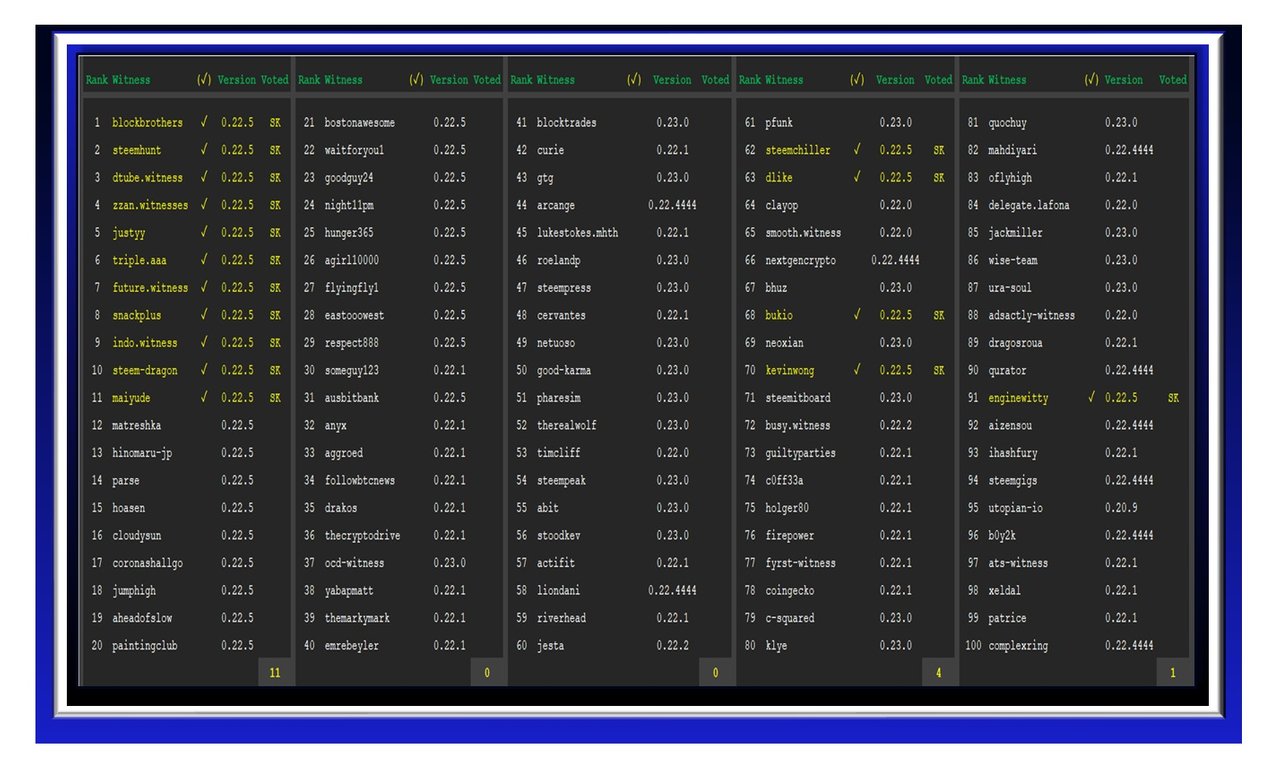 Version 0.22.5
Once again, this is a Massive Shout-out to all #Witnesses for helping to maintain the security and stability of the #Steem Blockchain.
You guys are doing a fabulous job and I am sure the #Steem Community will join me in thanking each and every one of you for supporting #Steem at every step of the way.
Without you guys, there would be no #Steem.
Over the next few weeks
Over the next few weeks, I am looking forward to adding more #Witnesses to the list that I am happy to support.
Thanks again for reading and I hope you are all having a great weekend.
Stephen