#Steem Target Price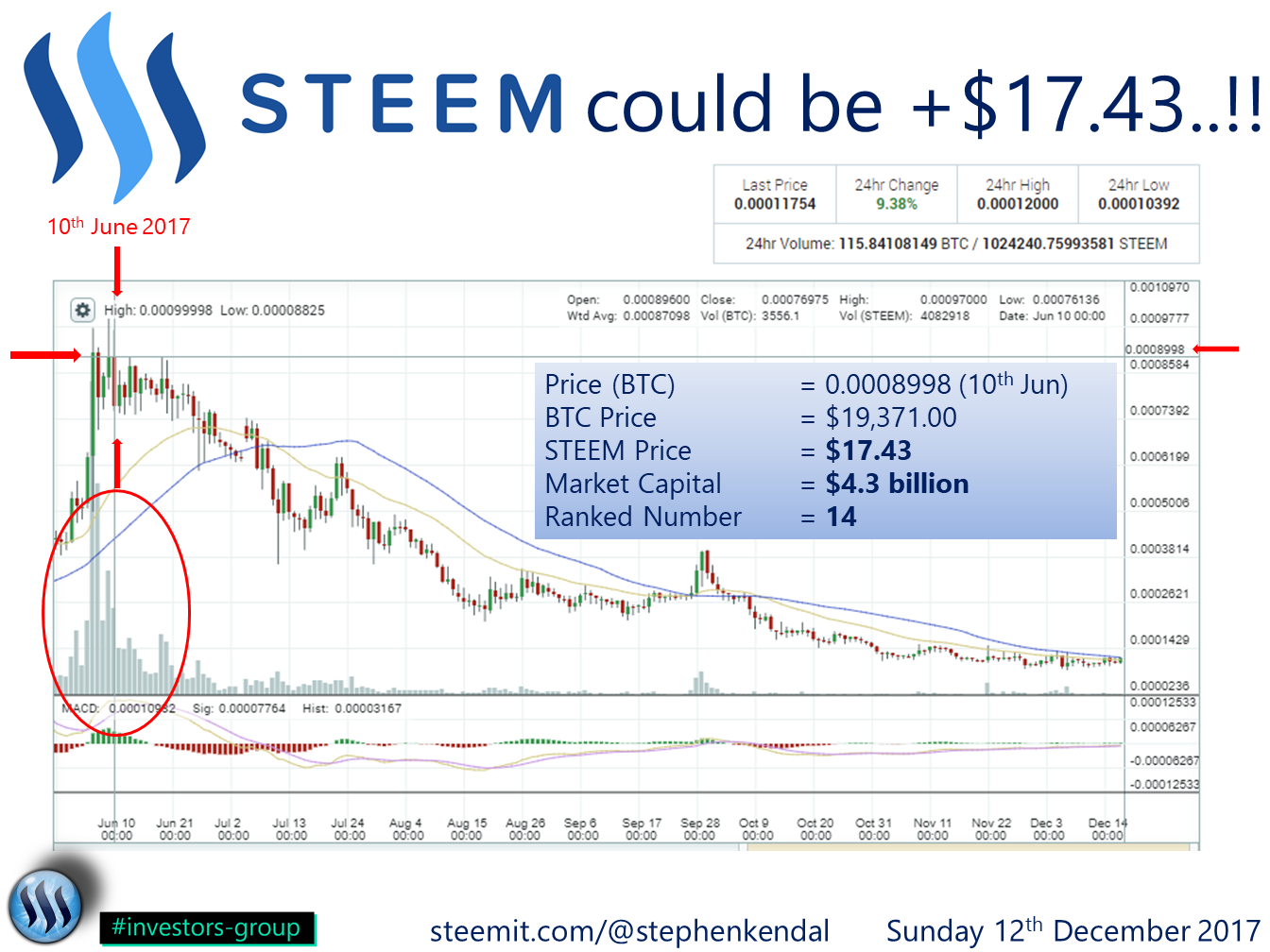 Target Price for #Steem = $17.43
Approximately this time last year #Steem was ranked Number 7 in the Cryptocurrency Market and is now ranked Number 40.
From the highs of June of this year, #Steem has seen a progress slide in #Bitcoin terms, but the volume has been pretty negligible.
On the left of the slide I have highlighted the sheer volume of #Bitcoin that was needed to push the price of #Steem up to the highs in June of around $2.80.
Should this buying power be repeated again then this could see #Steem at over $17.43.

Target Market Capital of $4.3 billion and Ranked Number 14
If #Steem was to repeat what we saw in June and this pushed the price of #Steem to $17.43 with a Market Capital of $4.3 billion it would still fall short of its ranking seen this time last year putting #Steem at a mere 14th place..!!
Just for the record, should #Steem return back to being Ranked Number 7 as it was last year this would equate to a Market Capital of approx $11.0 billion with a #Steem price in excess of +$44.50.
Thanks again for reading.
Stephen
Please feel free to use the #Investors-Group tag for: Stocks, Cryptocurrencies, Commodities and Investment related Blogs.