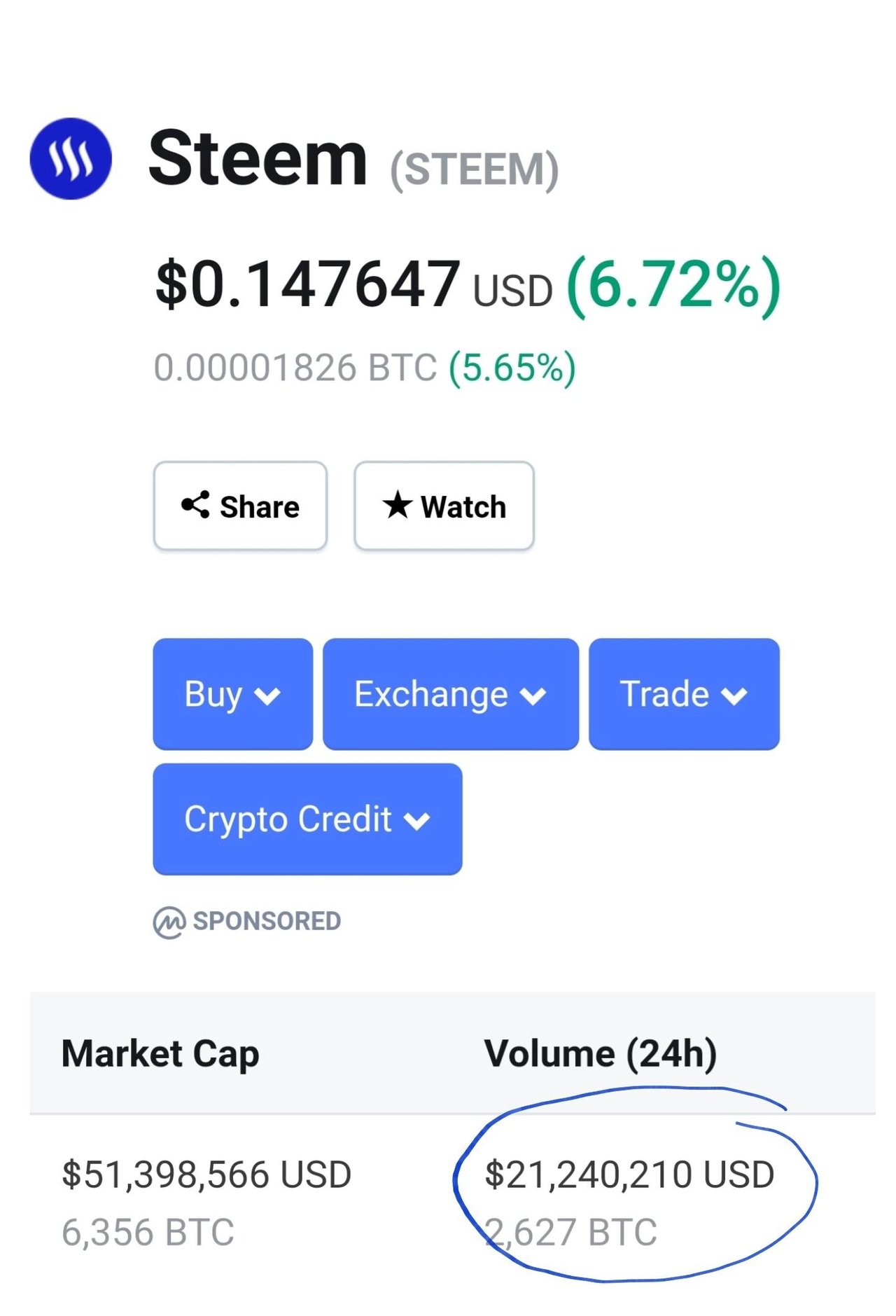 I don't know if I am missing something but this 24hr volume of trading on STEEM looks insanely high.
At $21m trading in 24 hours versus c$800k in the previous 24 hrs, this is a massive step up.
In fact, I can only think that this is a "false reading" and that a gremlin has crept into the coin market cap website....
Would be v bullish if it is true!
Not financial advice.