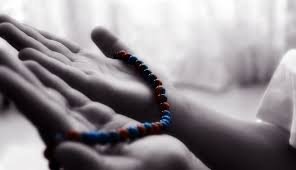 Coming soon 15 full moon night of Shaban Which is called 'Laylat al-Barat' in Arabic. In Persian it is called 'Shabay Barat' and 'Laalatun Nisafi Min Shaban' in the language of hadith.
The Holy Prophet said, "O Prophet, tell me, O My servants! Do not despair of the mercy of Allah, those who are wronged themselves. Allah will forgive all sorts of things. He is the Forgiver, the Most Merciful.
Hazrat Aisha Siddiqa (ra) narrates that the Prophet said to me, O 'Aisha! Do you know what is the night? Hazrat Aisha (ra) said, O Messenger! I do not know, please tell me. The Prophet said, the list of those tribes who will be born in the next year and those who die will be recorded in the following year. Especially the servants' records are disclosed to the great Allah.
Narrated by Hazrat Ali (may Allah be pleased with him) about the Virtue of Shabbat. The Messenger of Allah, may Allah bless him and grant him peace, said, "When you come to Shaban midnight (Shabd Bariat), you stay awake that night (Prayer, recite Qur'an, read it, pray, pray, pray) and fast during the day. Because, in this night Allah Almighty brings Tasharif from heaven to the Fajr till sunrise and he declares, Is there any person who will pray to me for his forgiveness? I will pardon his sins. Is there any Rizic prayer, who will pray to me Rijik? I will arrange his Rijik. Is there any danger that would ask me to get rid of danger? I'll rescue him from danger. Thus, the announcement was made by Allah Almighty throughout the night, and mercy on the servants continued to be revealed like rain. Ibn Majah
Hazrat Mu'ayj ibn Jabal (ra) said, in the message, Karim said that Allah will look at the creation of half-shawana night and grant forgiveness to all except the polytheists and maladies.
It has been proved by this hadith that people who are involved in shirk activities and others who are jealous of others are deprived of this great mercy, forgiveness and common forgiveness
Narrated by Alaa ibn Haris (RA). Hazrat A'isha (R) said, once the Prophet (peace be upon him) stood up in prayer and prostrated so long that I thought he might have died. I got up and shook his thumb. Then shook his thumb. When he got up from prostration and finished the prayer, he said to me, 'O Aisha and Humayrah! Have you been afraid that Allah and His Messenger will destroy your rights? I said, it is not, O Allah.I was afraid to see your long sijdah, whether you died or not. The Prophet (peace be upon him) asked, do you know what it is that night? I said, Allah and His Messenger (peace be upon him) know better. The Prophet (peace be upon him) said, this is the half-night of Sha'aban. Allah Himself has looked upon His servants in half a shaban, and forgives those who ask forgiveness, and graciously favor them. And if they hate them, then they give up. Baihaaki.
Aishah (may Allah be pleased with her) said: The Prophet (peace be upon him) said, I did not find the Prophet (peace be upon him) in bed at night. So I started looking for a lot of trouble. I find that he is in the garden of Jannatul, in the . He said that tonight is Sha'ab in Nisfa (ie, Laylat al-Barat). On this night, Allahabadi freed more people from the Hellfire from Hell. Even the weevils of the black gooseberries are similar to the humble servants of God. Tirmidhi and Ibn Majah.
Narrated by Hazrat Ali (ra). Rasulullah said, when 15 Shaban (the date of the 14th day) comes, then you spend the night in worship and keep fast on the day. Because, after sunset, Allah's first came to the sky and said, Is there any forgiving person? I'll forgive him Is there any reliever? I'll give him a regic. In this way, till Suhadee Sadiq, Allah calls them to the needs of human beings. Ibn Majah, Baihaq. But if only some people gather together without any announcement and call, then each person will have his time. There will be no reason to disturb each other.