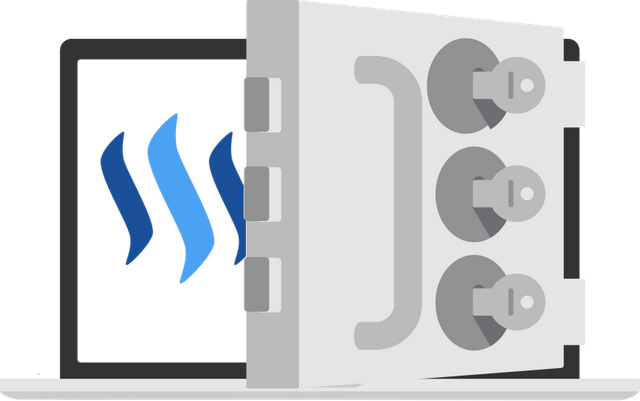 Image by @good-karma
Last week, I spent some time working on explaining what is multisig and how to use it with dsteem, following the bounty proposal by @timcliff.
Although the community really came together to gather an astonishing 1500 STEEM bounty for this, I was not in it for the bounty itself but rather because it is a great feature of this blockchain, but difficult to comprehend with little to no guidance.
We got to the point where we know we need to stop waiting for Steemit INC to do things right and act by ourselves, and even if it is a small step, I am very proud of what just happened and hope to see this keep going in the future.
Although @crokkon was faster and realeased a great guide for using Multisig on Beem, some of the witnesses also rewarded the other guides they found useful, including mine :
Big thanks to @drakos, @timcliff, @therealwolf, @instructor2121, @starkerz and @cervantes for awarding me 216 STEEM for my runner up contribution. Most of them are witnesses, show them some love ;)
As promised on my initial post about Multisig, I will give back this bounty to the community and decided to split it as follow :
Right now is the time to work together and do our best to make the little steps that will lead to the future of Steem!
I hope you found my work on Multisig useful. If you did, please consider voting for me as a witness.
Steem on!