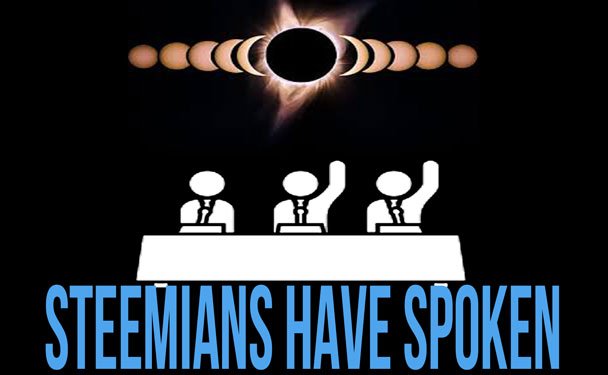 The STEEM Blockchain LIVES!!!
I just re-fresehd my witness list to now see 11 out of 20 Witnesses running the Steem Blockchain version that is NOT Justin Sun's version.
TOTALLY AMAZING TIMES - the STEEM BLOCKCHAIN has MADE HISTORY Today!!
The STEEM ARMY & SPUD FORCE & the STEEM Community Overall have defeated the EMPIRE OF THE SUN!
This mean no change is Power Down time, 13 Weeks it remains, and the Exchanges will Suffer Pains for loosing their brains.
The price of STEEM Could potentially JUMP much higher SHOULD those User FUNDs that are now locked up for like the next 12 weeks or so need to be returned immediately. This could put a serious price pressure on whatever liquid STEEM is available.
My OPINION is if ANY OF YOU have any liquid STEEM on any of the exchanges, withdraw it and bring it home to your wallet and then Powering it up would be even better. This might force the Exchanges to have to buy STEEM on the open market in order to fulfill clients' request to withdraw STEEM funds from their accounts. This could be a major tit-for-tat the Exchanges deserve for their insolence if not negligence.
FULL STEEM AHEAD!
LONG LIVE THE STEEM BLOCKCHAIN!
+++@streetstyle