Since this has come up a few times over the last weeks in comments, I thought I would put it down in a post in case it will help people have a different perspective about the inflation pool as reward, upvoting and of course, downvoting. For me at least, I like to understand concepts through stories that visualize what is going on.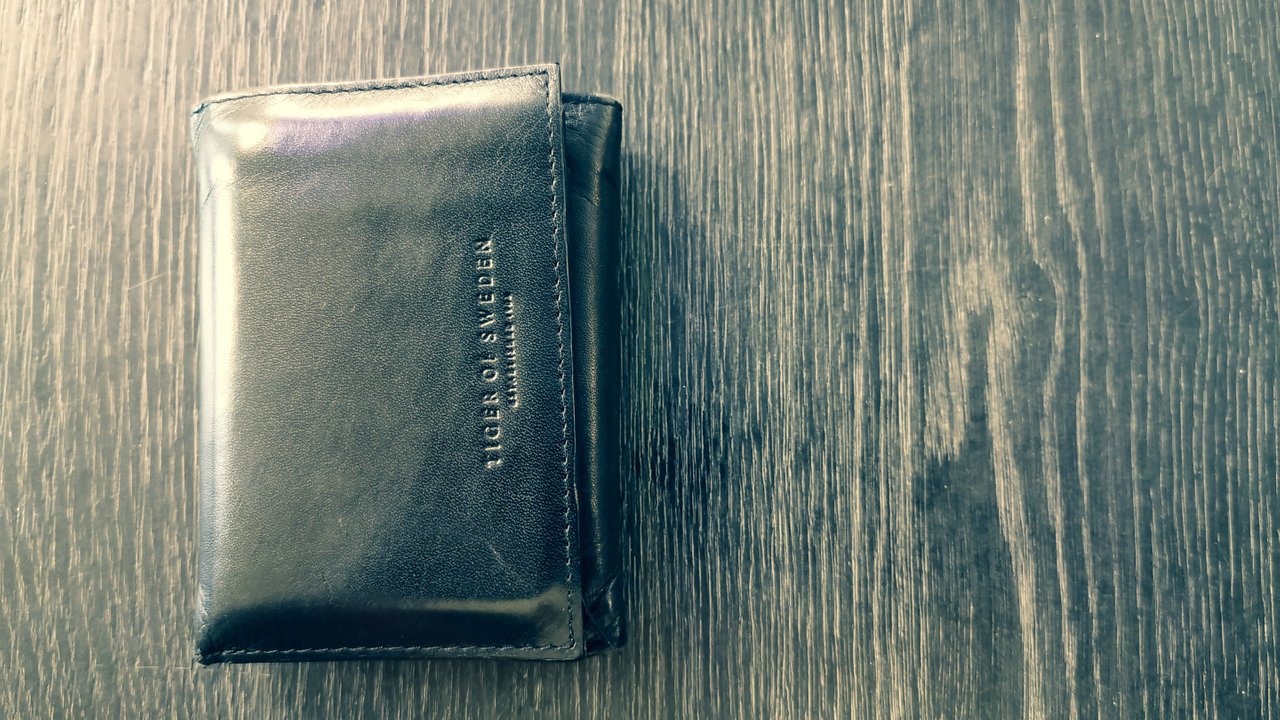 The inflation pool as a shared wallet.
Rather than look at the technical aspects, imagine the inflation pool as a shared wallet to which all all of those with stake have relative access. This access allows each staked user to choose where they direct their portion of the pool, essentially, what they are going to buy using what is in the wallet.
This is an opportunity cost position because the wallet is finite and to buy something, means something else can't be bought.As it is a shared wallet however, there is an option for discussion between all with access to have a relative say over whether that purchase price on that particular product is going to be increased or decreased.
What this means is that the wallet funds are allocated and earmarked for a purchase on a layaway plan, and there are seven days for all owners to negotiate if the purchase will be increased, decreased or rejected altogether. After the seven day period, whatever value is on the purchase, will be transferred to the receiver and that value then becomes owned. At this point, the new owner now has some additional stake to access the pool and negotiate with in the subsequent purchases.
When it comes to the negotiation of purchase and price, there are a couple of tools that direct value toward or away from eventual ownership, namely, upvotes and downvotes. Upvotes move relative value from the pool toward ownership, downvotes move it away from ownership. It doesn't matter how much access one has or the price paid to have that access, it is always relative to stake and for seven days, open for negotiation.
A person who bought 100,000 units of access for a million dollars has no more access than a person who bought 100,000 units for 5000 dollars. The purchase price of access does not give additional access to the contents of the shared wallet. One can of course try to negotiate this point through the use of upvotes to direct value toward oneself, but the rest of the owners are entitled through their stake to negotiate that same value away again and back into the shared wallet for redistribution.
Entitlement of stake on the pool isn't about where eventual ownership of the shared wallet value will be, it is only on the movement toward and away from for the seven day negotiation period. No wallet owner, nor any beneficiary from that wallet is entitled to any of the contents of that wallet uncontested when it comes to the reward portion. Until resources are moved from the shared wallet to a privately owned wallet, it is unowned and unallocated.
When it comes to the earmarking of that value on a purchase, it is good to remember that at that point, nothing has come out of the wallet and it is only removed from the wallet after the end of the seven days. It is also good to remember that while the seven day period has directional volatility to and from, all purchases are final and once allocated to a private wallet, it is owned by that wallet and is no longer a shared resource. the only one to have claim over what is in a private wallet is the key holders of that wallet.
Household management - economics

There is nothing unusual about this process at all as it is the way a household manages its finances. For those in marriages and long-term relationships it is common to negotiate purchases as the cost of buying takes away the opportunity to buy something else and this impacts all participants of the household because resources are always limited.
Some couples may even have shared bank accounts and cards that allow each to access, but still the negotiation is going to take place and inevitably, the value of a purchase is going to come up. Negotiating what, where, when and how much of something is going to be purchased is a core component of relationships, and good and bad purchase decisions impact on trust dynamics, as well as the types of possibilities the members of the household have access to themselves.
Understanding the allocation
In my opinion, understanding the allocation of the pool and the mechanisms involved at even a basic level takes away a great deal of the emotional reaction to the flow of resources. A large part of the problem with not understanding that the reward pool is an unallocated resource is that people feel entitled to where it will be owned without factoring in the negotiation that needs to take place before ownership happens.
The other thing that causes a lot of problems is the negotiation as to what is valuable for the household and while some consistently look to improve conditions and increase possibility, others look to satisfy their own needs using the pool as if it is a private wallet. This is why the negotiation period and the tools to direct resources is so vital.
While I am sure that I am missing points that I wanted to add, I hope that there is enough here for people to build their own mental representation of the reward pool and hopefully, better understand the benefits of it in a space like Steem. Having this shared wallet and negotiation period is what makes the Steem economy so unique as all owners have an impact and a voice over what is bought and what is not and in time, perhaps the direction of resources will increasingly improve the lives of those who participate in and benefit from the allocation so to improve the experience of many.
Taraz
[ a Steem original ]