A few month ago I introduced Steem Tag Viewer, a simple web-app that helped me to filter the steem blockchain by tags that interest me.


Today I made some user interface updates I hope you like.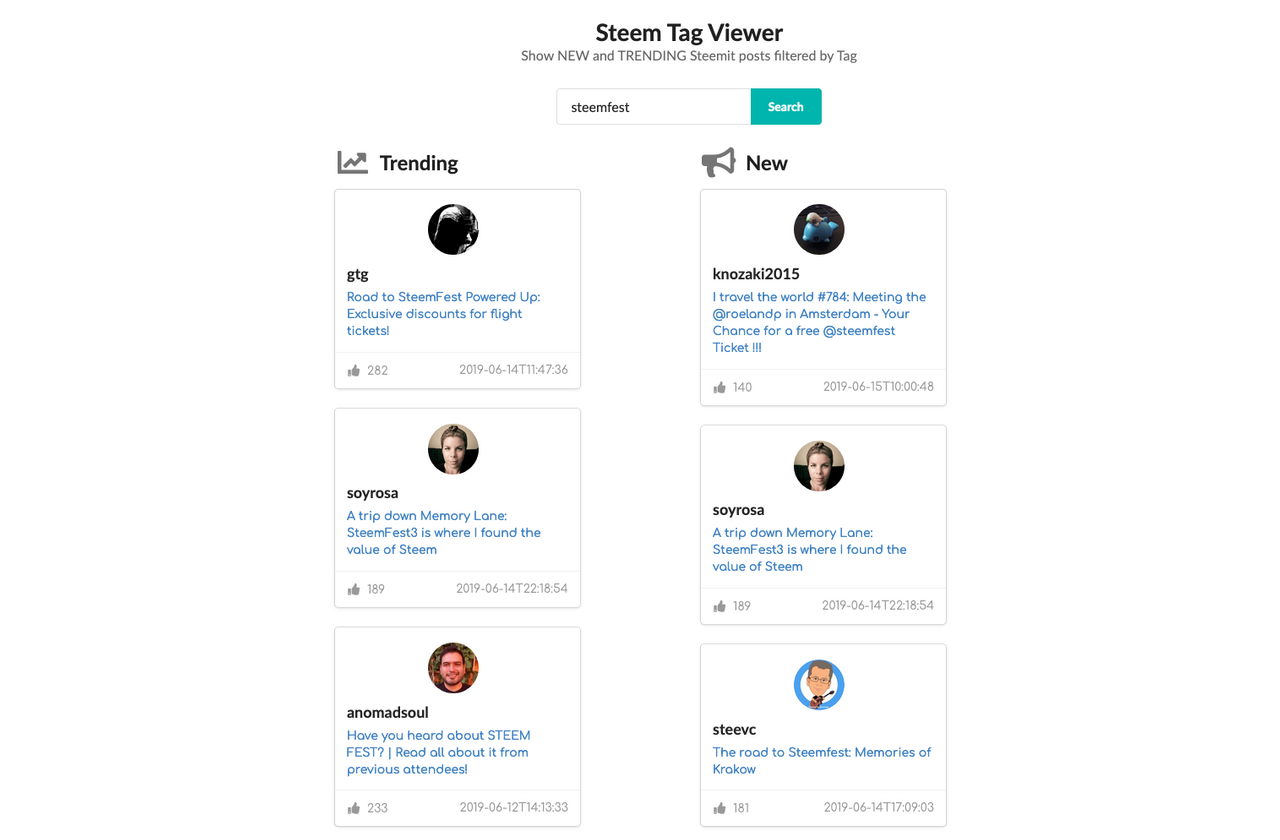 Screenshot of simple interface. The title lead to the steemit post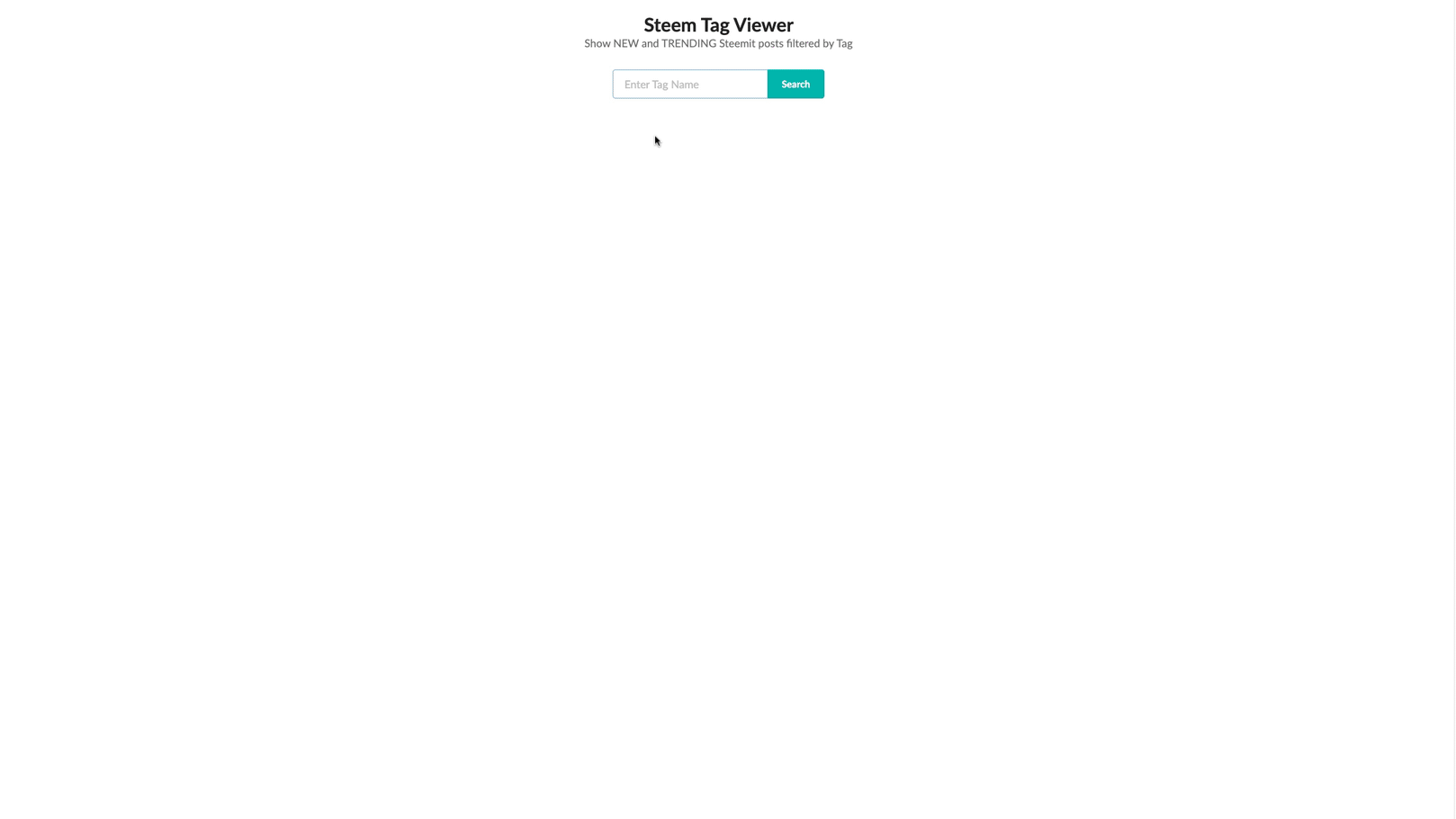 GIF of the site in action! I am looking for the latest STEEMFEST related posts
All the best!